CES 2015: Alcatel Watch priced at $149, works with both Android and iPhone
UPDATE: This intriguing smartwatch is not only cheap, but also cross-platform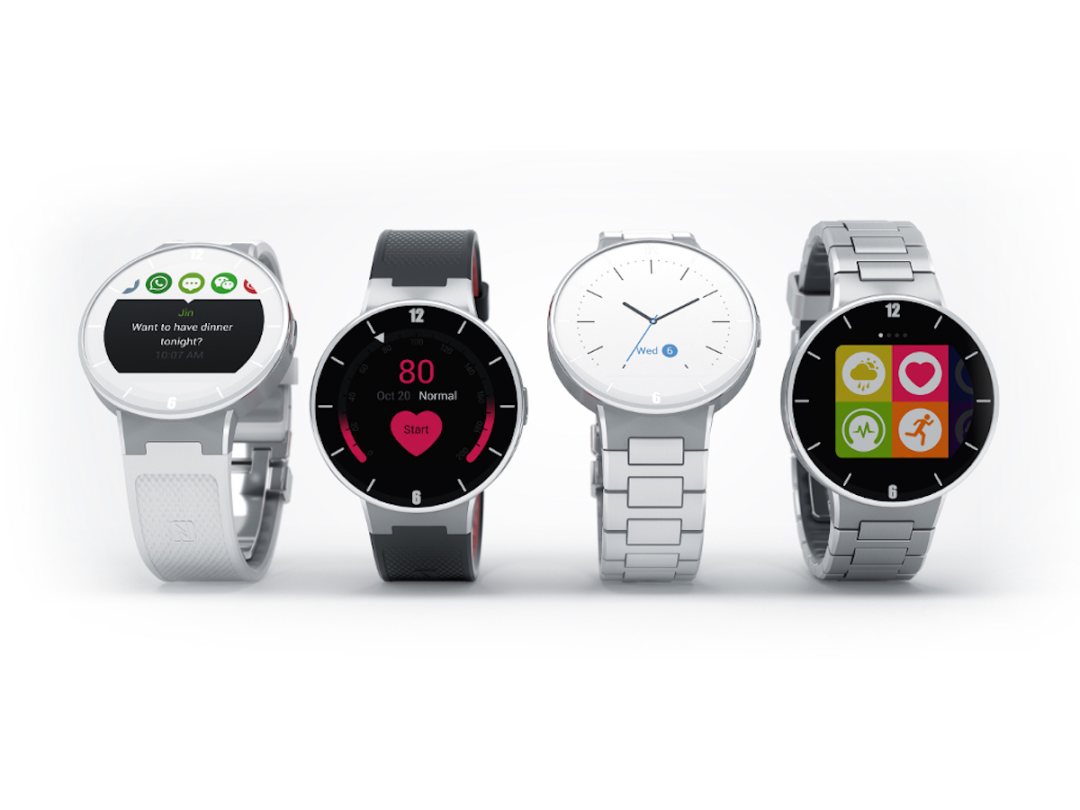 UPDATE: As promised, Alcatel Onetouch has shown its Watch at CES, and it really is cheaper than the competition: the color smartwatch will sell for US$149 (about £98) when it debuts this March. But that's not the only perk here.
It will also work with both Android and iPhone, making it a cross-platform device akin to the Pebble, albeit with a more advanced display. But while it wasn't clear in the initial image (seen above), the screen apparently does have a small portion on the bottom blocked out to help house components, much like the Moto 360 does. So it's not a fully visible circle, after all.
As The Verge notes in its hands-on, the trade-off for cross-compatibility is that the Alcatel Watch doesn't have access to Google Now voice commands on Android. And on the iOS side, it's still unclear whether third-party app notifications will come through, which could make the device a lot less useful to iPhone owners.
Still, if you're looking for something simpler and cheaper than an Android Wear watch or the upcoming Apple Watch, it might be worth looking into when it launches this spring. Stay tuned for more as it comes.
[Source: The Verge]
READ MORE: CES 2015: All the latest stories from the biggest tech and gadget show on Earth
Original Story
Even the cheapest fully-featured, colour-screened smartwatch requires a solid outlay of funds, but Alcatel Onetouch claims to be creating a new market with its first wearable: "the affordable smartwatch."