Acer's bonkers Predator 21 X is the first curved-screen laptop
This monstrous gaming rig also features a mechanical keyboard – and eye tracking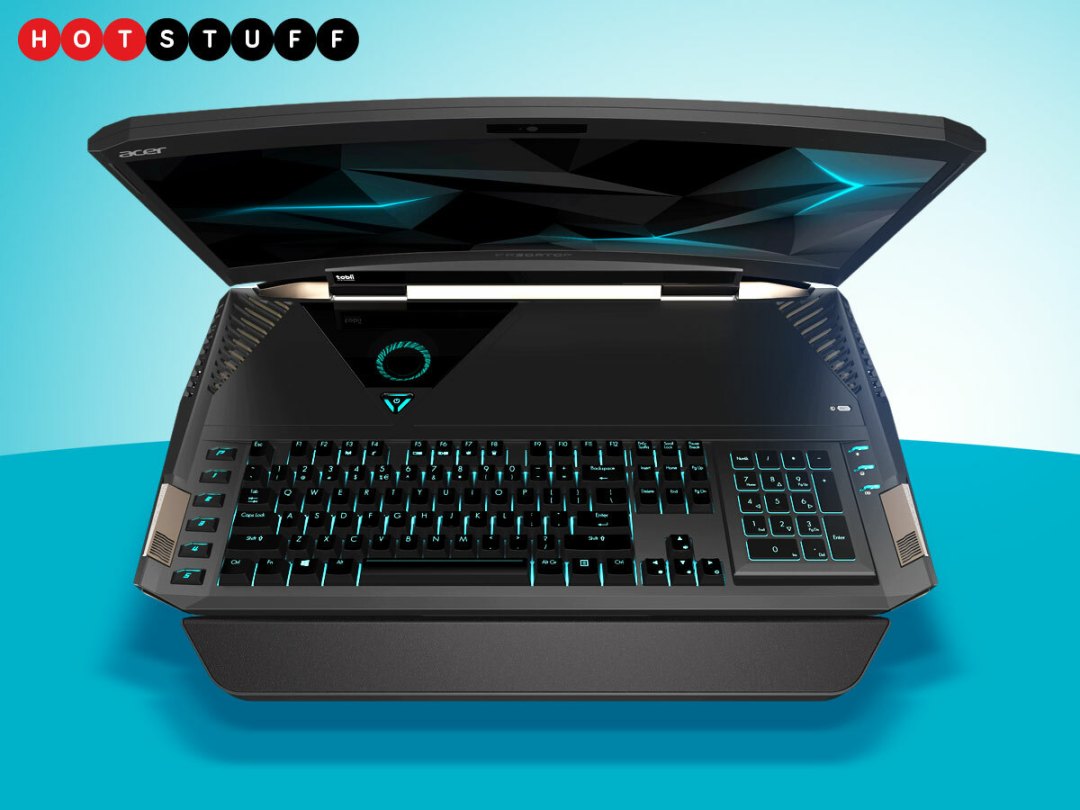 So Acer's new laptop doesn't really look particularly portable…
You're right, this ain't no MacBook Air by any stretch of the imagination. In fact the Predator 21 X is almost comically large, with huge rear vents and five fans for cooling, as well as a 21in 2560 x 1080 screen that – a first in the laptop world – runs in a gentle concave curve.
Like those huge curved tellies?
Precisely, and the idea behind it is the same: to aid visual immersion by "wrapping" the screen around the viewer like a big visual huge. Or something. Anyway, needless to say a 21in curved screen, along with a raft of super-powerful gamer-friendly innards, does not make for a small laptop. This thing is certainly in the "desktop replacement" category.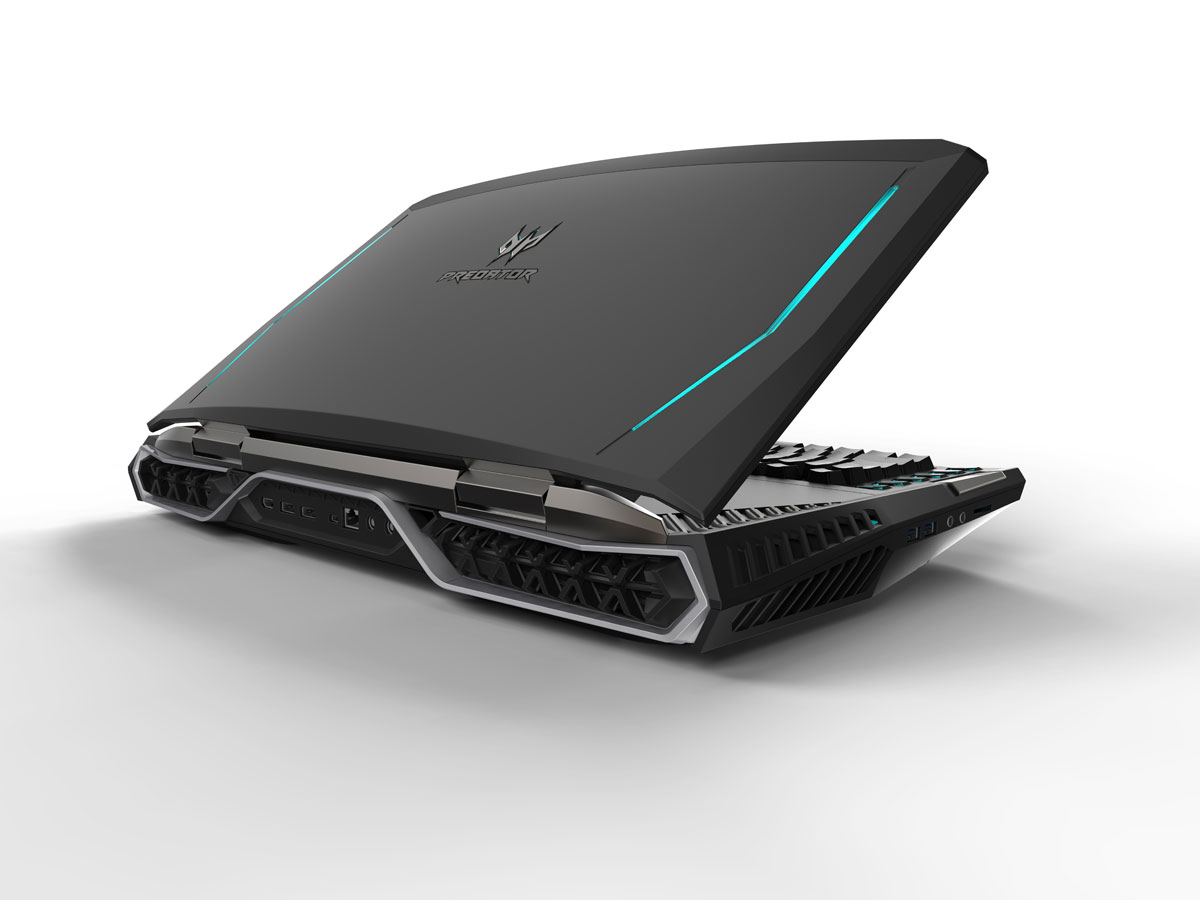 Did you say "gamer-friendly innards"?
I did. The Predator 21 X comes with a choice of seventh generation Intel Core processors, as well as dual Nvidia GeForce GTX 1080 graphics cards, plus a slightly uncomfortably-named 4.2-channel "SoundPound" speaker setup for beefy audio. There's a full-sized mechanical keyboard, which gamers cherish. Oh, and you get eye-tracking too.
Eye-tracking? What? Why? Wha?
You heard right. Infrared sensors can work out what you're looking at on the screen, which means – in theory at least – you'll be able to control games and perform other actions simply with the power of your gaze. Pretty next-level stuff, I think you'll agree.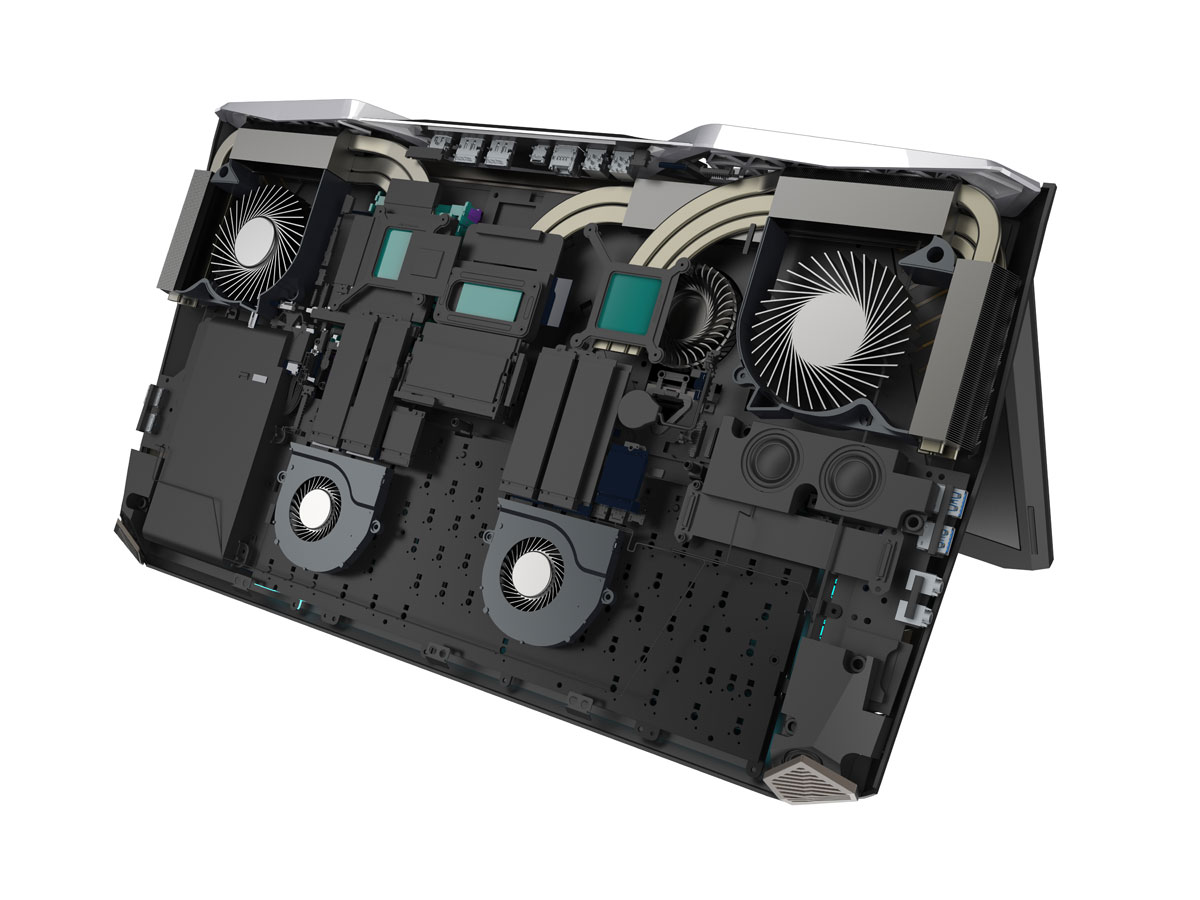 This laptop sounds like a beast. I want it.
And you shall have it, child, if you're willing to wait until the first quarter of 2017 (when it comes out) and pony up the necessary cash. Acer hasn't said how much that'll be yet, but it's safe to say it's going to be a lot – we'd be shocked if it's not well over £2,000. Better start putting some coins in the ol' piggybank, gamer.