The 7 Oculus Connect announcements that will shake up the future of VR
Room-scale VR with Touch, lowered specs - and a new headset too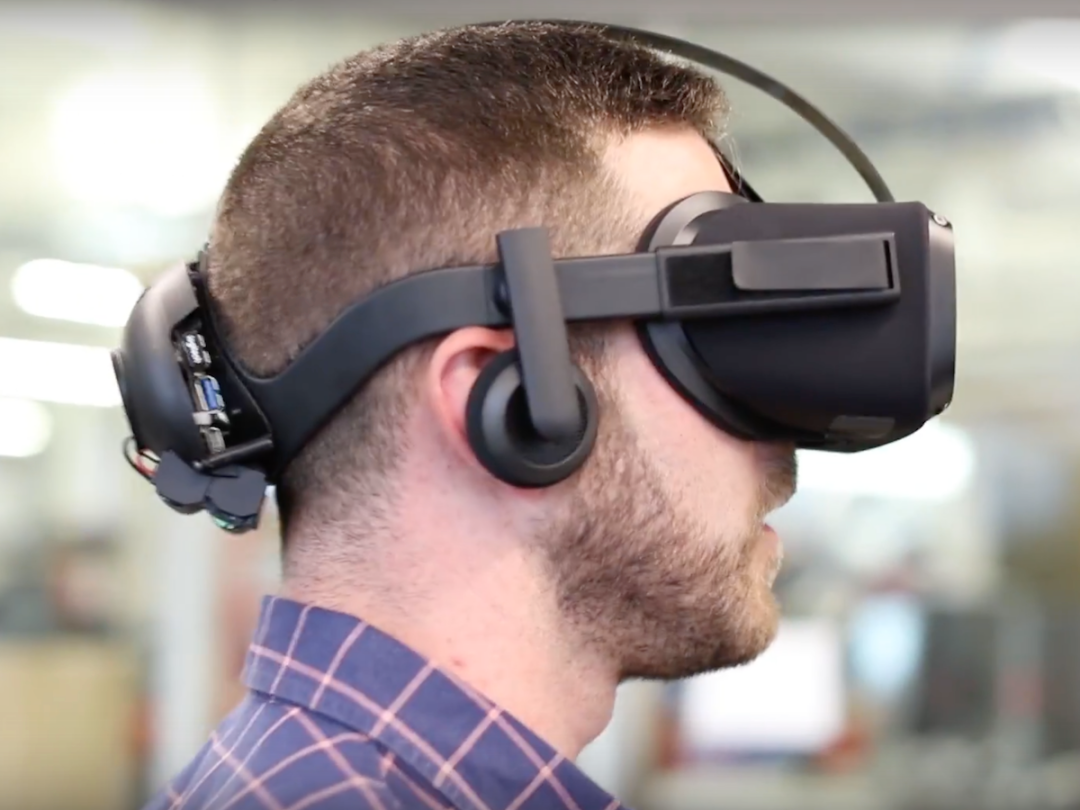 What, you thought Google had the only massive announcements this week? Nope: Oculus Connect 3 is underway right now, and yesterday's keynote brought big news indeed.
Facebook head Mark Zuckerberg led the show, spotlighting a number of ways in which the VR giant plans to improve the Oculus Rift experience for power users while also reaching more and more prospective buyers along the way.
Got a Rift, or been considering your options? Here are the seven biggest stories out of Oculus Connect so far this week, including new hardware, social enhancements, and fresh games in the works.
1) Touch in December
Luckily, we don't have to wait for 2017 for the Oculus Rift to gain proper motion controls: the delayed Oculus Touch controllers will release on 6 December, with preorders opening up on 10 October. The Touch controllers should unlock a wealth of new experiences and make VR gaming on the Rift a lot more immersive than using an Xbox One controller.
However, it'll cost you: they're price at US$200 for the pair, and although we don't have an official UK price just yet, a premature Amazon UK listing put them at £190. Paired with the £549 price tag of the Rift headset itself, that puts the bundle within shouting distance of the HTC Vive's current £759. Actually, hold that thought.
2) Room-scale incoming
Gaining motion controls isn't very meaningful unless you can really get up and move, but luckily, the Oculus Rift will finally be able to match the Vive's room-scale VR experience once the Touch controllers are out. You'll just need to buy another piece of hardware.
That's right: while the Touch set comes with another sensor for tracking your headset and controllers, you'll need a third sensor in the room to enable proper room-scale action and ensure that you're not running into the walls.
Standalone sensors will also release on 6 December and sell for US$79 apiece, but it brings the full cost of the experience ahead of the Vive, which comes with all the sensors and controllers you need right out of the box. Still, it means that the two big PC-based VR systems will be pretty well equal when it comes to tech and capabilities.
3) The low-end is getting lower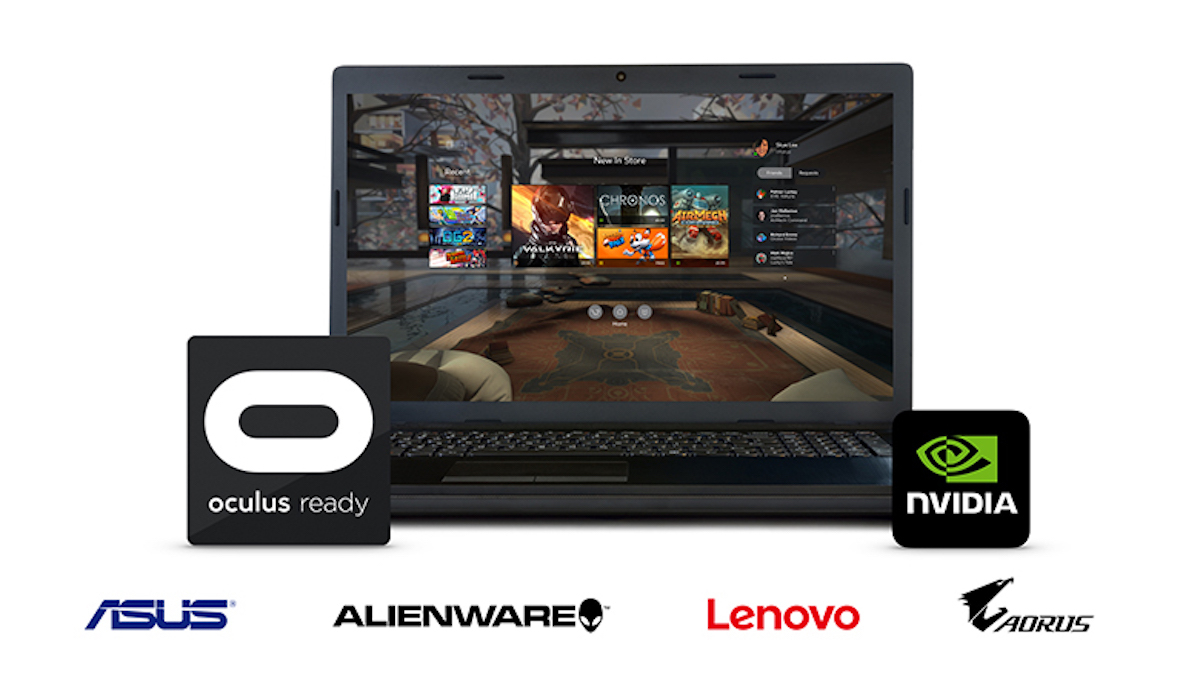 If you haven't made the VR leap because you have an older PC or you don't want to buy a £1000-or-so box to run the headset, you're in luck: Oculus just dropped the minimum specs needed to run VR games on the Rift. And even laptops are invited.
Now, the low-end setup could cost about half the previous rate, with an NVIDIA GTX 960 graphics card needed along with an Intel i3-6100/AMD FX4350 or better, and at least 8GB RAM. You'll lose some fidelity in the process, and typically, that's meant stomach-churning VR.
However, thanks to some new enhancements Oculus is calling Timewarp and Spacewarp, the setup can generate additional frames to supplement the frame rate generated by your hardware, helping to ease any nausea that normally would have come from dropping below 90 frames per second.
We'll have to see it in action to believe it, but shredding the buy-in price certainly makes the Rift seem a lot more appealing, plus it puts the device in better competition with the still-cheaper PlayStation VR out next week.
4) But who needs a PC?
Right now, Samsung's Gear VR serves as Oculus' alternative to the Rift, as it runs some of the same software using a smartphone as the brains and screen. However, there will eventually be a middle ground between the devices, as Oculus announced plans to create a standalone headset currently codenamed Santa Cruz.
The prototype still looks a lot like the Rift, but it's fully wireless and there's some extra hardware behind your head to power the thing. It'll probably be a bit more powerful than the Gear VR setup, and has a new form of room-scale VR with sensors right on the build. They're calling it "inside-out" tracking, as you don't have to set up external trackers around your space.
There's no timeframe yet for a release of the standalone headset, but we're interested to see how Oculus plans to hit that mid-market target on price and capabilities.
5) VR gets social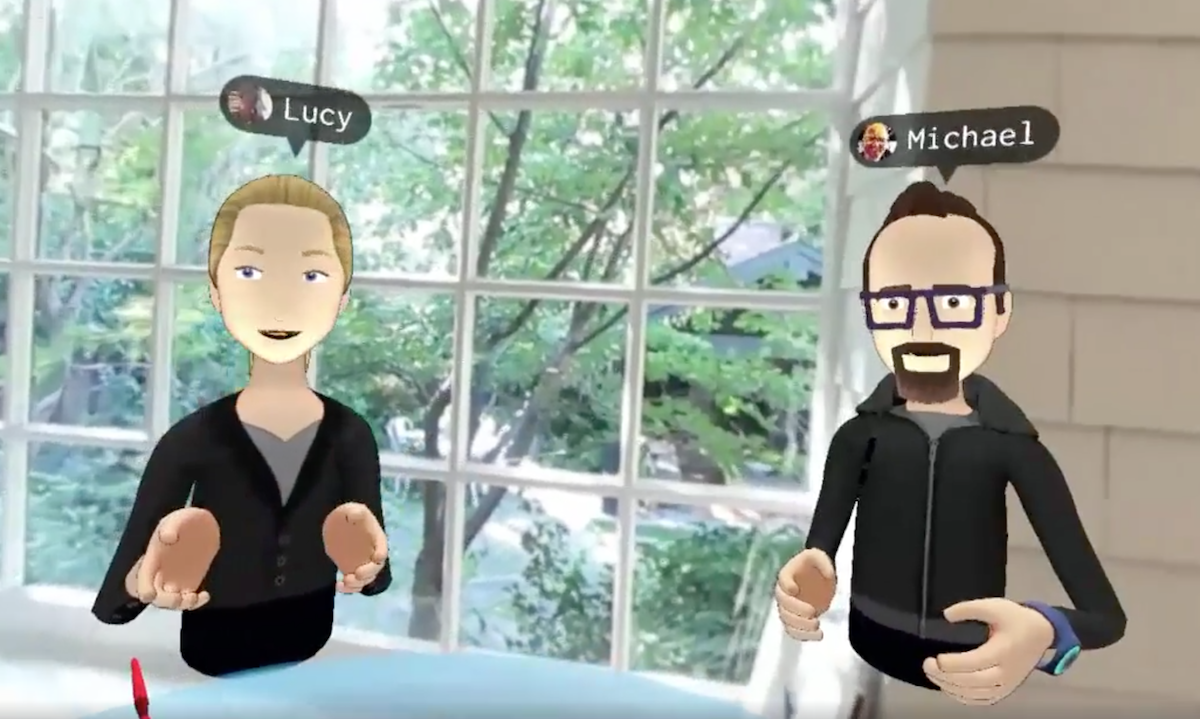 Popping a headset over your face isn't the best way to interact with other human beings, at least not in the same room – but Facebook is out to change that. We got a taste of this at Facebook' F8 conference, but the tech has advanced pretty dramatically since then.
As Zuck himself showcased, you'll be able to create an Xbox-like avatar with realistic facial animations and interact in VR with other Oculus-connected human beings elsewhere in the world. You can even take a Messenger video call and drag the 2D panel around the VR space – while the real person on the other end sees your avatar in their view.
You can also play simple games in the space, watch videos together, and doodle items that you can control in 3D space. We saw one person sketch a quick sword in a few seconds and then wield it with ease. Really cool.
It's not clear when the Facebook VR experience will be available, but Oculus is launching its avatars with the Touch, and they'll come to Gear VR next year too. Meanwhile, Oculus is adding Parties and Rooms for people to link up in, and those will hit Gear VR first in the coming weeks before landing on Rift early next year.
6) Games? Games!
New and enhanced hardware is great, but it means little without awesome games to match. Luckily, Oculus showcased a few intriguing new titles during its keynote, including Robo Recall here. It's Epic Games' free VR offering, and it builds upon the earlier Bullet Train demo shown previously but never released. Robo Recall is expected out early next year.
There's also Arktika.1, a grim, futuristic shooter from 4A Games (the Metro series), as well as the dazzling astronaut game Lone Echo from Ready at Dawn (Daxter, The Order: 1886). And, of course, previously announced games like Rock Band VR and Job Simulator will rely on the Touch controllers, too.
7) In your eyes and ears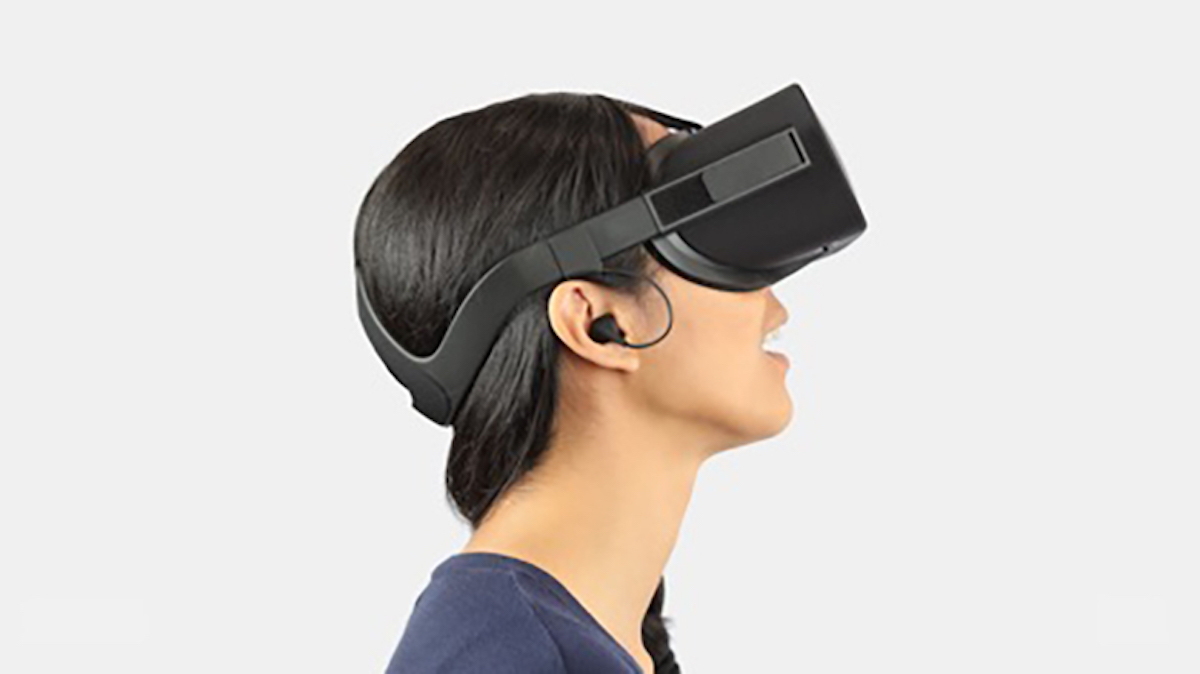 And lastly, this one isn't such a big deal, but it might be a welcome bit of news for Rift owners: Oculus will release specialized earbuds that you can easily attach to the headset by pulling off the larger earphones on either side.
Rather than connect the buds together, each side has its own individual piece that plugs right into the Rift. You probably can't use them for anything else, as a result, but they ought to provide more closed-off sound than the default headphones that come with the Rift.