6 things you need to know about FIFA 22
EA's annual soccerfest has just been unveiled. But what's new this year?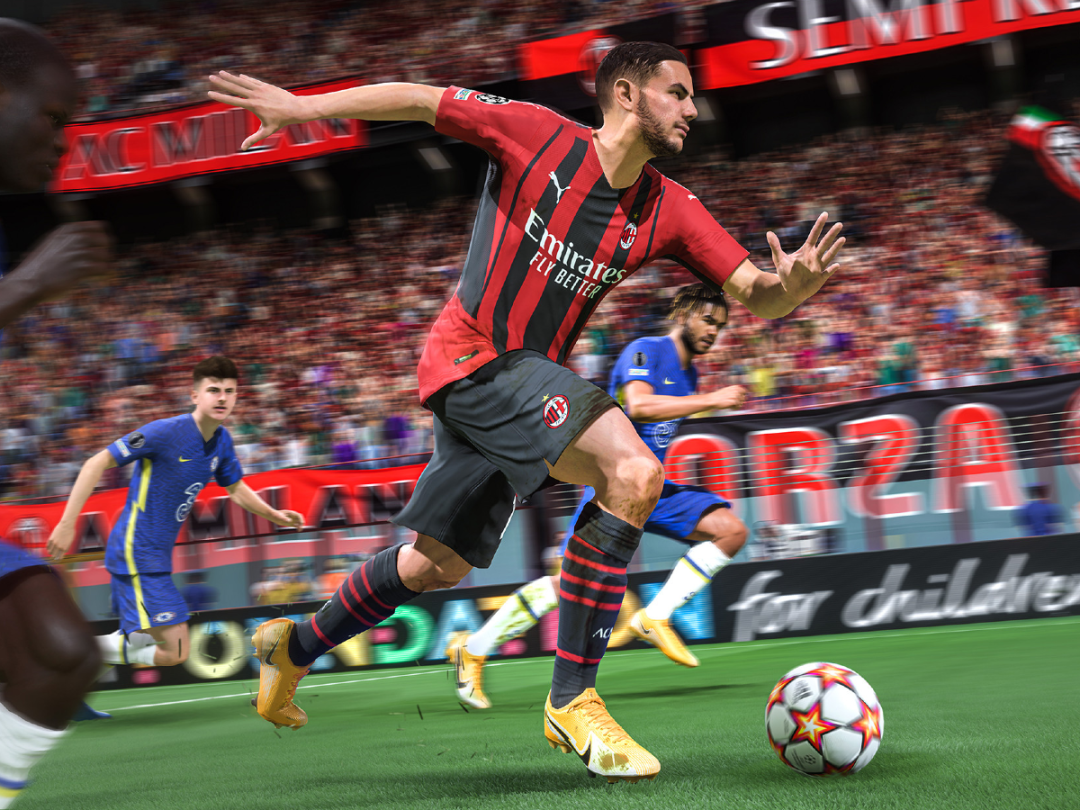 With the Euros over, another year of hurt added to England's tally, and the new Premier League season just around the corner, that can only mean one thing: there's a new FIFA on the way.
FIFA 22 will be the first that's been properly developed for the next-gen consoles, so rather than just slightly snazzier player haircuts on the PS5 and Xbox Series X versions, there should be a real step up from FIFA 21.
To prove that, EA Sports has been showing off some of the new gameplay elements coming to the game when it's released on 1 October. Here's everything you need to know.
1. It's got Hypermotion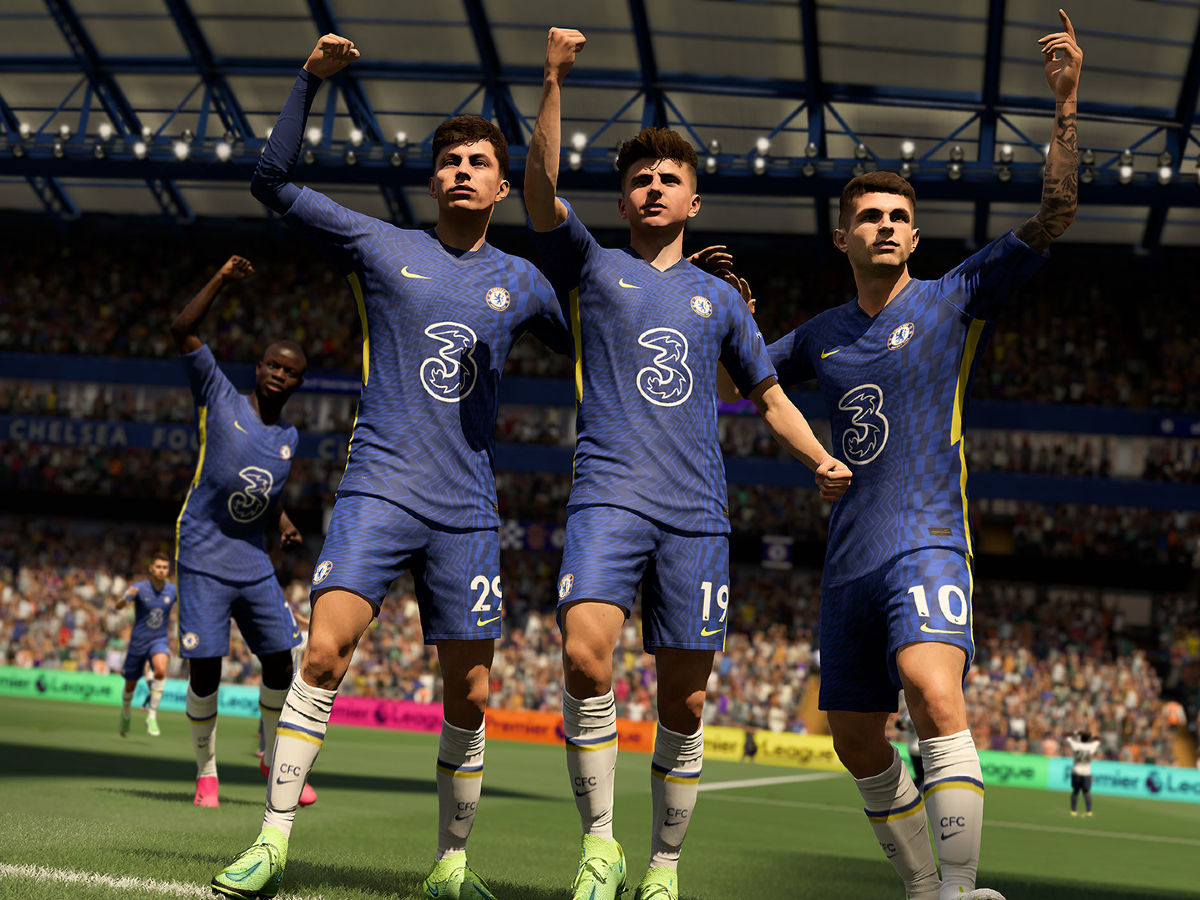 FIFA reveals are always peppered with grand-sounding buzzwords that can sometimes be difficult to see evidence of on the pitch, but you only have to watch a few seconds of next-gen gameplay action to see Hypermotion doing its thing.
Rather than just motion-capturing the movements of a couple of players at a time, EA Sports has captured a full 11-a-side game for the first time. That means that instead of using reenactments of individual in-game situations, the animations are based on real moments, so they look more organic and authentic. It also gives the AI more options to play with: a whopping 8.7 million frames that it can choose from in real time.
Hypermotion also brings players to life a bit more, particularly off the ball. They'll look over their shoulders to make sure they know where opposition players are, point out opponents that need picking up at set pieces, and even gesture in frustration if you choose to shoot rather than pass to them when the goal is gaping.
2. Your first touch is crucial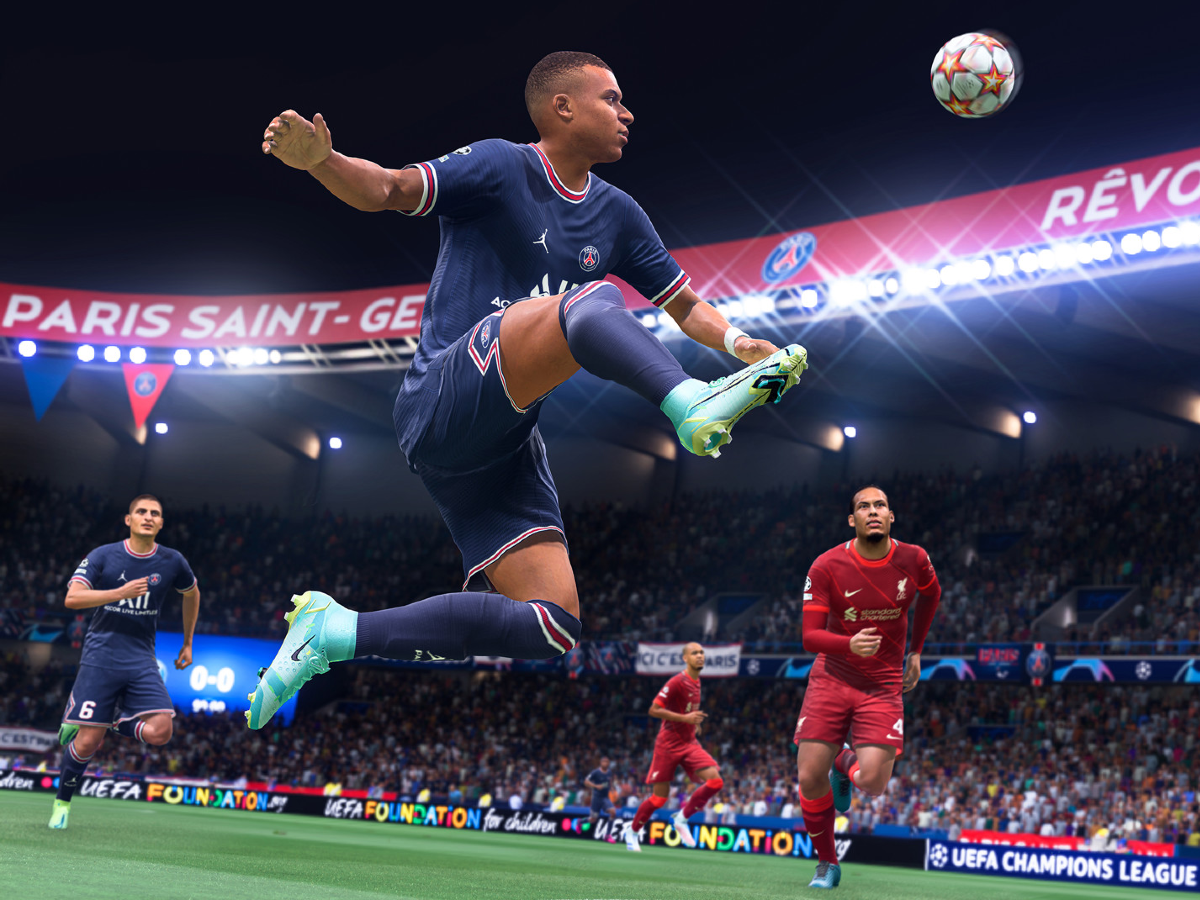 EA has added 400 new animations to FIFA 22, that's three times more than last year, and 400 of them are just for controlling the ball.
In the hustle and bustle of a match, passes don't always arrive on the ground or at a comfortable height for players to control, which on previous games would often lead to slightly awkward-looking movements, but FIFA 22 has a load of new multi-touch animations, so players can use various body parts all in one motion to tame it.
There's also a new Explosive Sprint mechanic, which should allow people who don't have weeks to spend learning all the tricks to beat a man. For those that do, there are also four new skill moves: the skilled bridge, scoop turn fake, first-time spin, and the four-touch skill.
3. It's strong in the air
Winning a header in FIFA 21 often feels like it's based on the toss of a coin, but FIFA 22 should bring an element of competitiveness back to aerial battles.
Players will now jostle with each other in attempt to gain the upper hand when it comes to winning the ball in the air, while the effects of gravity and mid-air collisions are much more apparent. EA Sports calls them Kinetic Air Battles, which sounds more like some sort of sci-fi gameshow hosted by a robot Bruce Forsyth.
Goalkeepers have also been overhauled, so their movement is better and they react more realistically to the ball. Hopefully that means they'll spend less time punching the ball straight up in the air.
4. It's more of a team game
FIFA 21's goalfests proved that the defensive side of the game needed some work, but EA Sports says it's completely rewritten how things work when your team's out of possession. That means your back line should move more as a unit, which should make it harder for opposition players to break you down, although they do have a bit of help too. Each player can now make more decisions per second and react to what's going on around them, so attacking runs should be more intelligent, with more sophisticated build-up play and chance creation.
Dive into the tactics screen and you now get more options when it comes to how you want your team to play. You now have more control over how your team plays in different parts of the pitch, so you can play a possession game in your own half but go more direct when you get closer to the opposition's goal.
5. It's a whole new ball game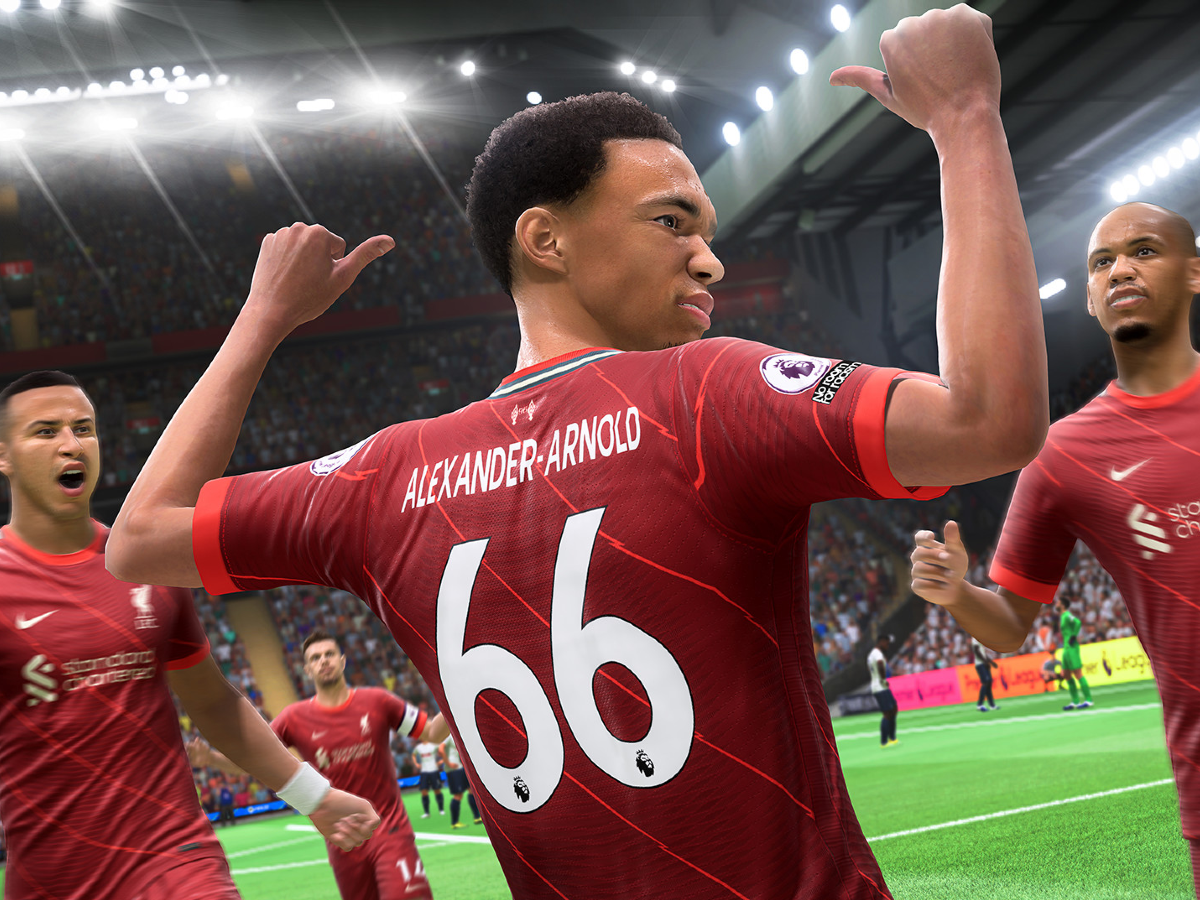 Well, not exactly. It's still football, but the way the ball moves has certainly changed. EA has used real-world data for this, so spin, speed and friction will all affect how the ball moves around the pitch, whether it's on the turf or in the air. It's particularly noticeable on those long diagonal passes that players like Trent Alexander-Arnold and Andy Robertson are so good at and is one of the few things that PES used to trounce FIFA at. Not anymore.
6. There are new commentators
EA refreshed its commentary line-up on FIFA 21, promoting Derek Rae and Lee Dixon to the top job, and there's been another change this year. Dixon has been replaced by another former Arsenal man, ESPN and BT Sport's Stewart Robson, while Alex Scott now plays the Alan McNally role, reporting mid-match on goals scored elsewhere and providing updates on injured players. What is it with this game and ex-Arsenal players?