5 things you need to know about Panasonic in 2020
A home Olympics, some hot TVs to watch it on and 5G VR goggles?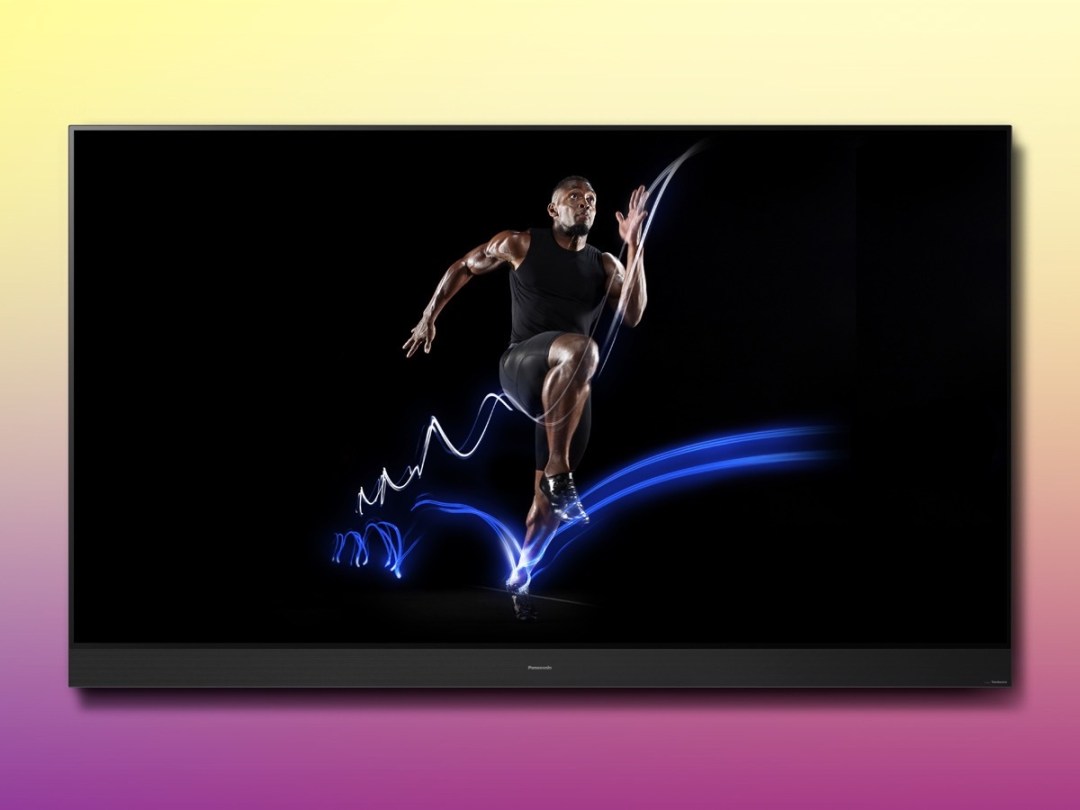 Panasonic has plenty on its plate in 2020 with the small matter of providing tech to the Summer Olympics in Tokyo.
Given the Games are touted to be the most technologically advanced ever, plus Japan's long-standing love affair with consumer electronics, the pressure to deliver something special really is on, and that's before we even get to its new gadgets available for us to buy.
The company has been tasked with providing large screen displays and audio systems, flood lights for illuminating the field of play, and approximately 600 digital signage systems – the largest number of such systems ever delivered – to the National Stadium, which will host the opening and closing ceremonies, track and field competitions, and some sort of relay baton cock-up.
Panasonic's LED stadium floodlights are important for those of us viewing at home too, because they've been specially developed to deliver optimal colour reproducibility and high speed image reproduction for 4K and 8K broadcasts. By adopting ignition technology, the floodlights minimise flickering during the high speed reproduction of slow motion footage too.
In short, Panasonic wants this to be the best looking and sounding Olympics ever, and if you happen to be watching it on one of its new Dolby Vision TVs and listening to it on one its Dolby Atmos soundbars then all the better, which brings nicely on to what's in store for its 2020 tech line-up.
From incredible OLED and 4K LCD TVs, to soundbars, speakers, DABs and earphones, it's a collection of kit designed to inspire the senses. There's even a pair of micro OLED panel, High Dynamic Range (HDR) capable, ultra-high definition (UHD), virtual reality (VR), 5G eyeglasses, that break some sort of record for the gratuitous use of acronyms in a gadget. Anyway, it's all rather exciting so, well, sake it to me, baby.
Panasonic TVs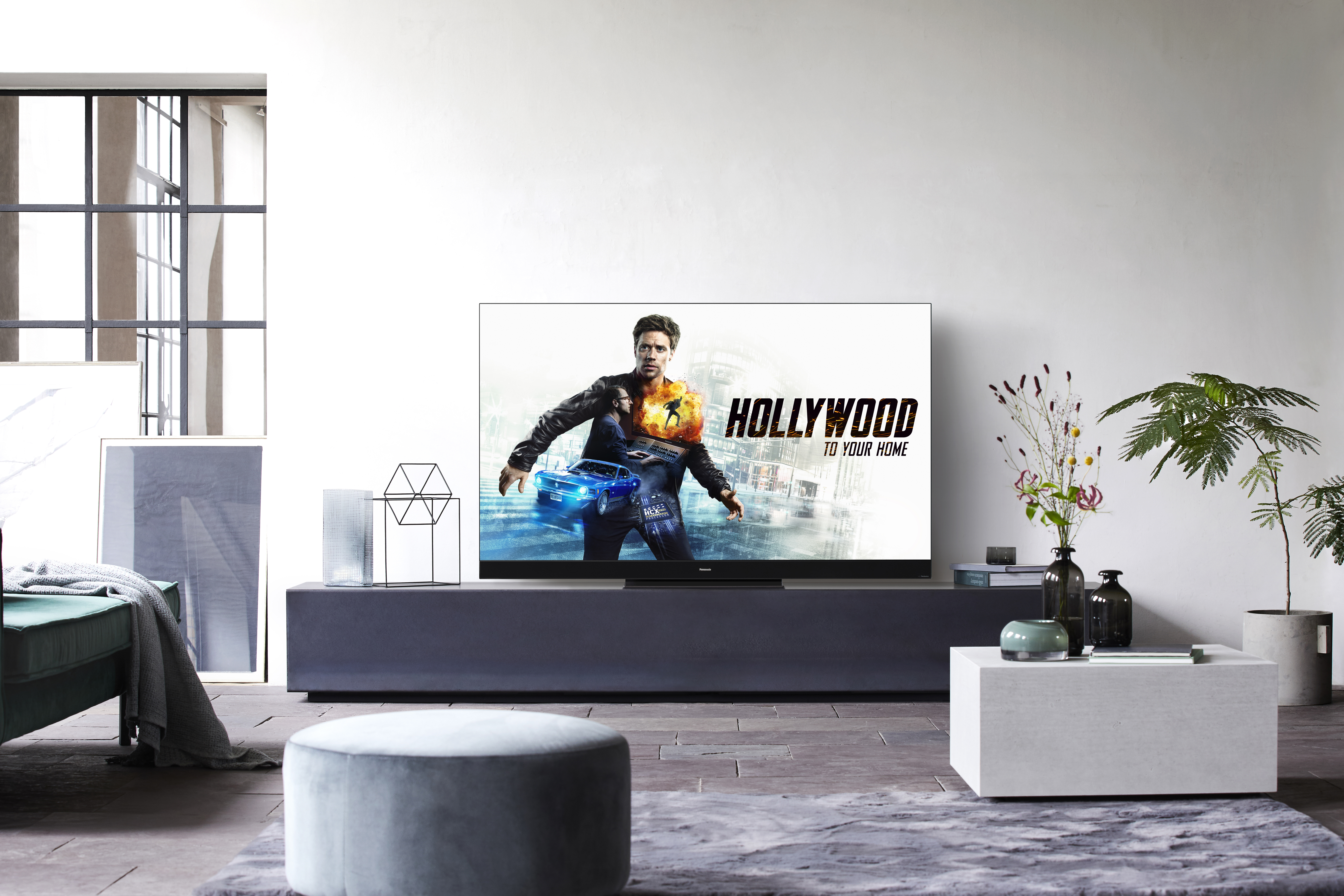 Taking over the world famous Pinewood Studios this week, Panasonic showed off three new OLED TVs and three new 4K LCD TVs bringing its total 2020 offering to six OLED and 13 LCD models all supporting Dolby Vision, HDR10+ and Dolby Atmos.
The new 55 and 65in OLEDs – the HZ2000, HZ1500, and HZ1000 series – support both Dolby Vision IQ and Filmmaker Mode with Panasonic's original 'Intelligent Sensing' to expand enjoyment of Hollywood-level HDR picture performance to both dark and well-lit living rooms.
Both the HZ2000 and HZ1500 series TVs feature built-in upward-firing speakers capable of delivering Dolby Atmos. All OLED models are also fine tuned by leading Hollywood colourist Stefan Sonnenfeld, and are planned to be UHD Premium certified.
With the 2020 Tokyo Olympics in mind, Panasonic says it has improved the playback of fast moving athletics and sports. That's down to its HCX Pro Intelligent processor analysing the incoming signal and dynamically adjusting each frame to find a 'sweet spot' that maximises smoothness and minimises any flicker effect.
Finally, Pana's 40in to 75in LCD series – the HX940, HX900, and HX800 – support Dolby Vision and HDR10+. They also support Dolby Atmos out of the box.
Panasonic soundbars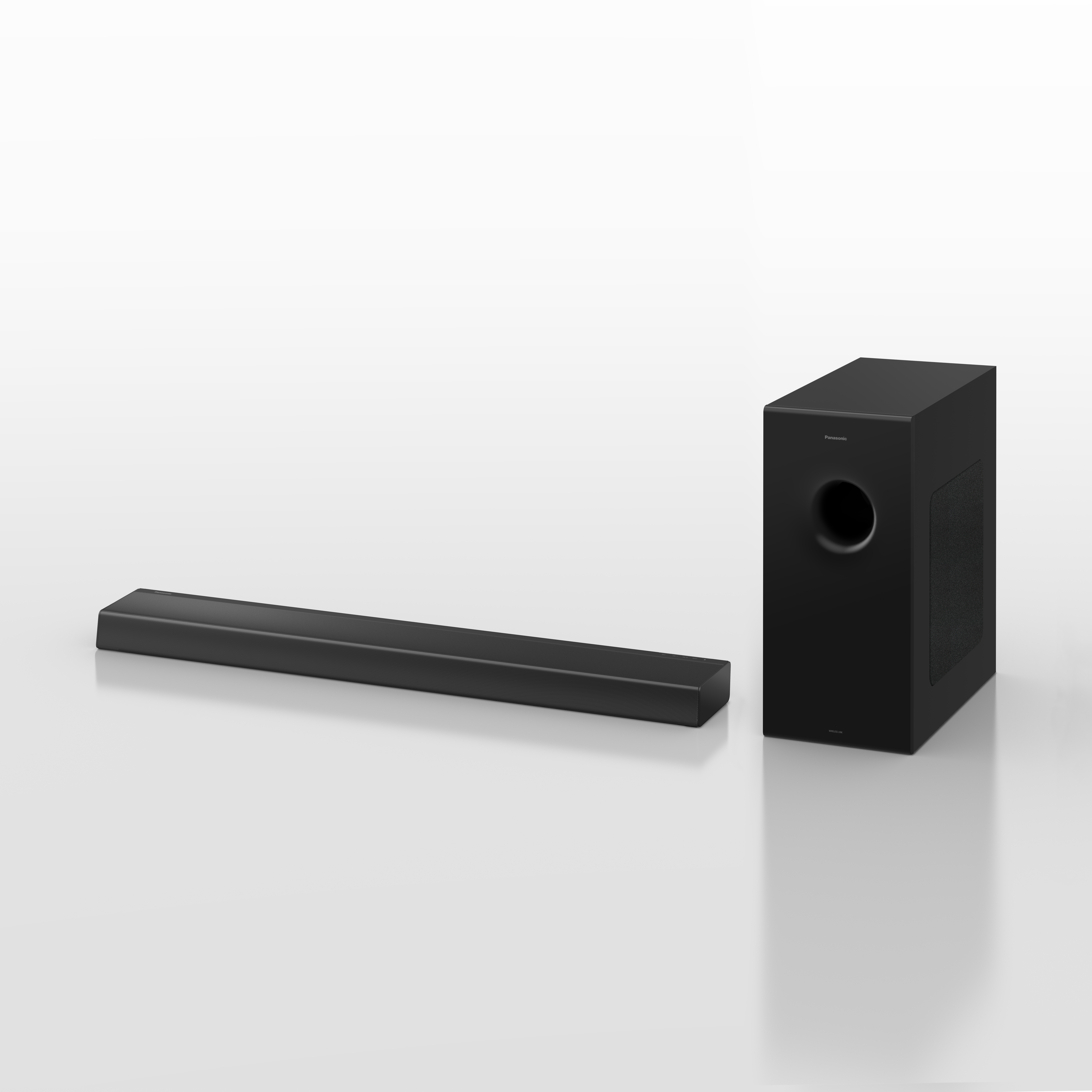 A pair of Dolby Atmos soundbars have bolstered Panasonic's existing line-up.
The SC-HTB600 with a wireless subwoofer supports both Dolby Atmos and DTS:X with 4K HDR Pass-Through and eARC. Featuring two full range driver units, you'll get 160W of output, boosted by the wireless woofer to 360W. The solo SC-HTB400 integrates dual subwoofers into its body.
It also carries two full range drivers to deliver a total output of 160W. Both bars use neodymium magnets and the speakers are angled upwards by 7° so sound is projected towards the viewer's ears. But as the rear of the speaker is also angled, this is corrected when wall-mounted so sound travels outwards at 180°.
Panasonic audio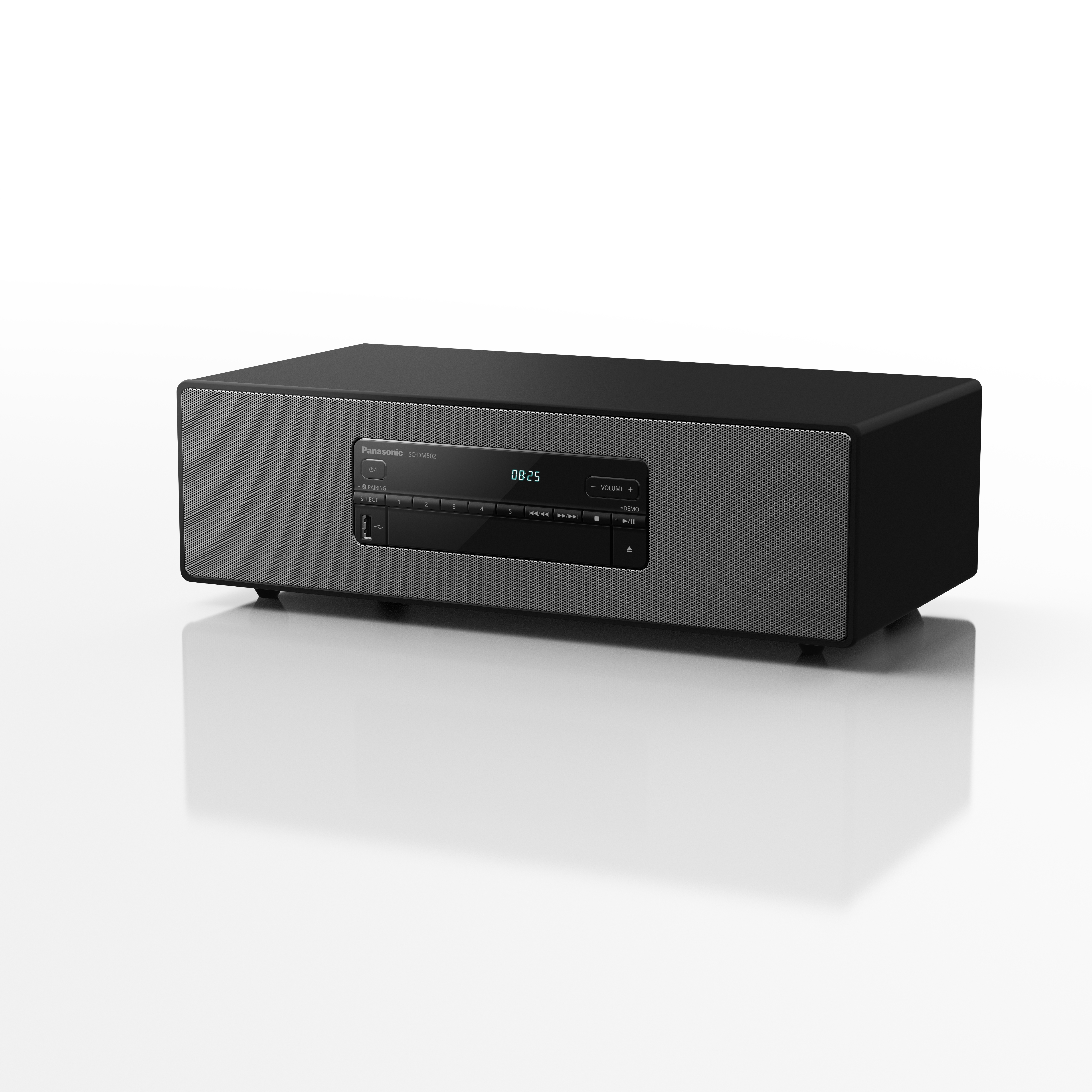 A splash-proof radio, DAB clock radio, and premium stereo system make up Pana's audio product range for 2020.
The D30BT is a portable DAB+ radio and Bluetooth speaker with USB charging for other devices. The soft-edged design and metal grille comes with an IPX4 equivalent splash-proof rating to cover you for a bit of bathroom action or a kitchen disaster.
Featuring a dual alarm for couples with different wake-up times, and USB charging for devices, the D8 DAB+ Clock Radio also includes a large, easy-to-read display for when you can't quite believe how early it is.
Rounding things off is the DM502 stereo system. The all-in-one Ruark R5 rival includes a DAV radio, CD drive, and Bluetooth streaming in a tidy wooden speaker cabinet.
Panasonic earphones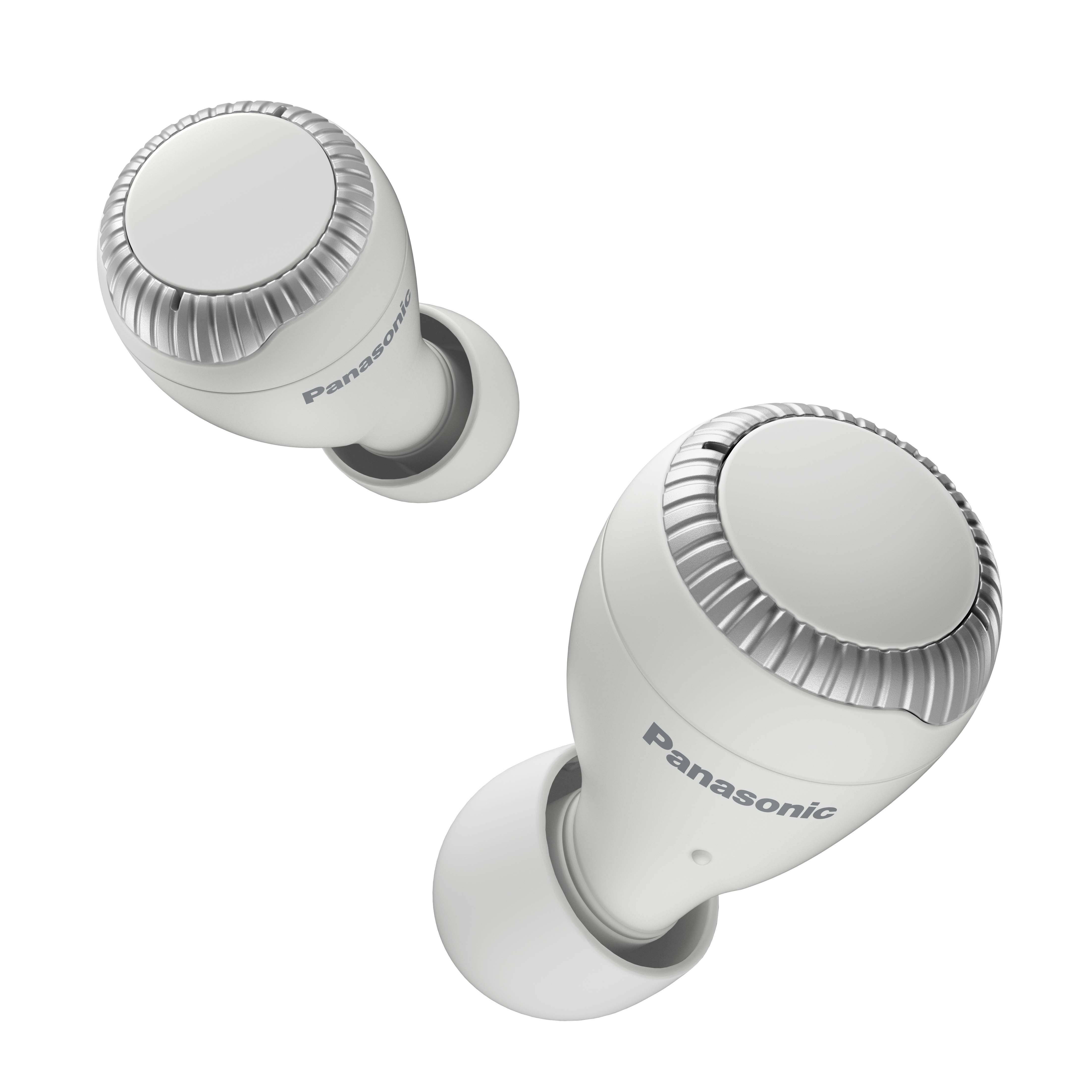 Announced at CES last month, Pana has also dipped into the world of true wireless earphones.
The £169 RZ-S500W noise cancellers kind of mirror the EAH-AZ70Ws from sister brand Technics, only with slightly smaller drivers and no acoustic chamber.
Not fussed about noise-cancelling, then the RZ-S300Ws can be picked up for just £109.
Panasonic tech specs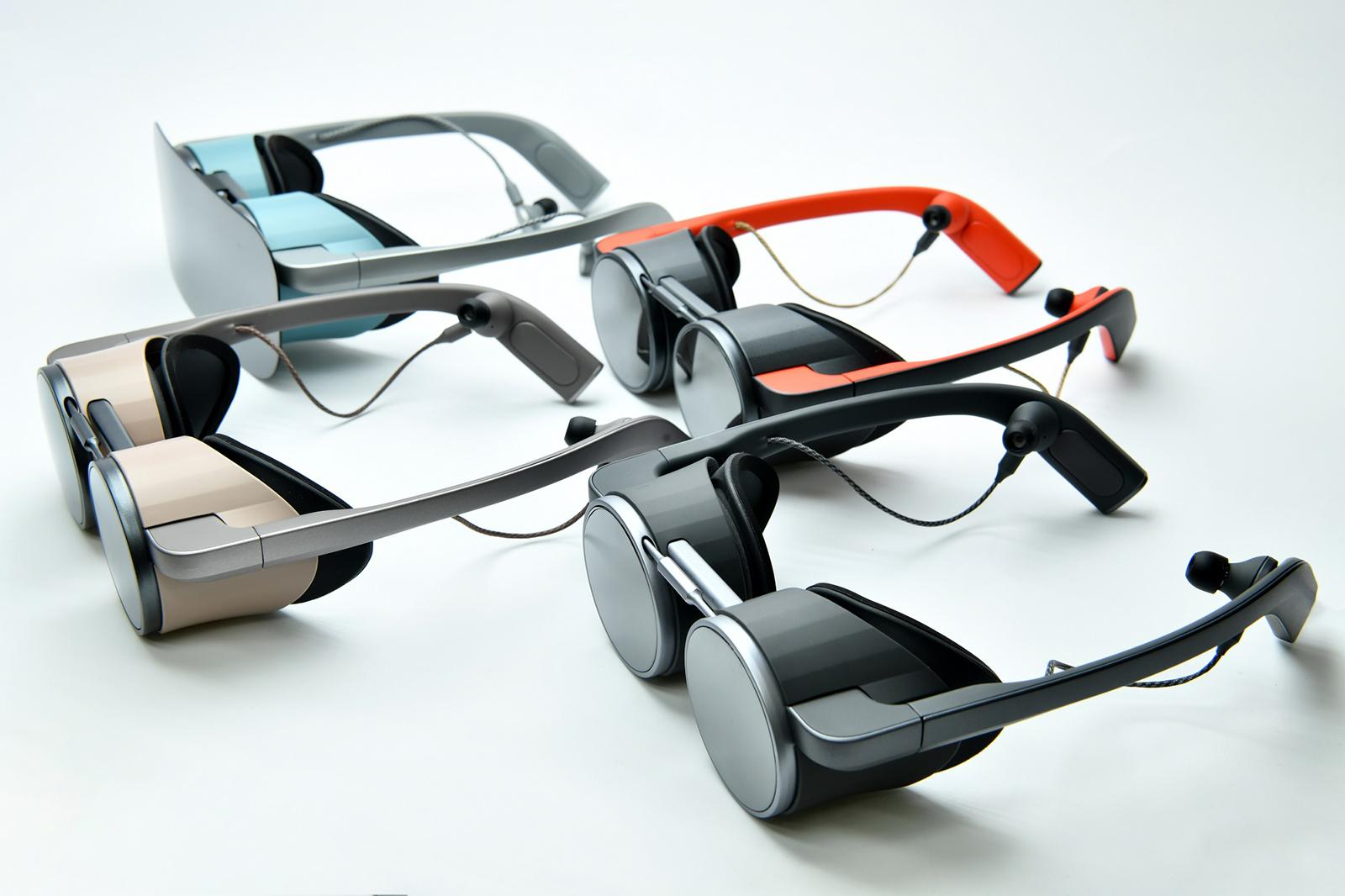 A proper curveball this one, but check out the steampunk VR specs that look nothing like other headsets and much more like a normal pair of glasses. They're the first of their kind to offer HDR support, incorporate micro OLED panels, and the promise of superior sound from Technics drivers in the earbuds. Optics from Lumix cameras and signal processing from Pana's TVs and Blu-ray players round off an impressive package that at this stage remains a prototype, and therefore a pity.