5 things you need to know about the LG G6
The first phone with a bezel-busting 18:9 ratio screen is here - and we've got the details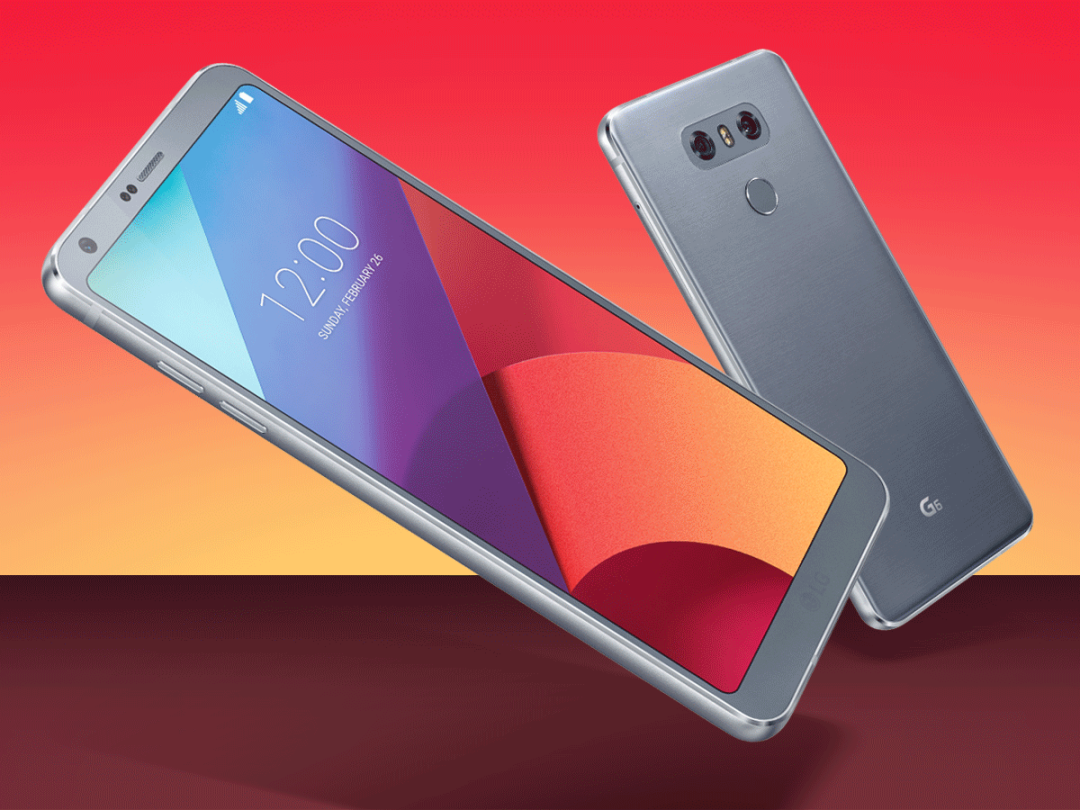 Set faces to stunned – the G6 is official, and it's barely got any bezels.
LG revealed its latest fancy flagship at Mobile World Congress, and the response from the show floor is that they look seriously slick. We've gone into plenty of detail over in our hands-on review, but what if you just want the headline facts? Well, we've got you covered right here.
Here's everything you need to know about the G6.
1) That sulty screen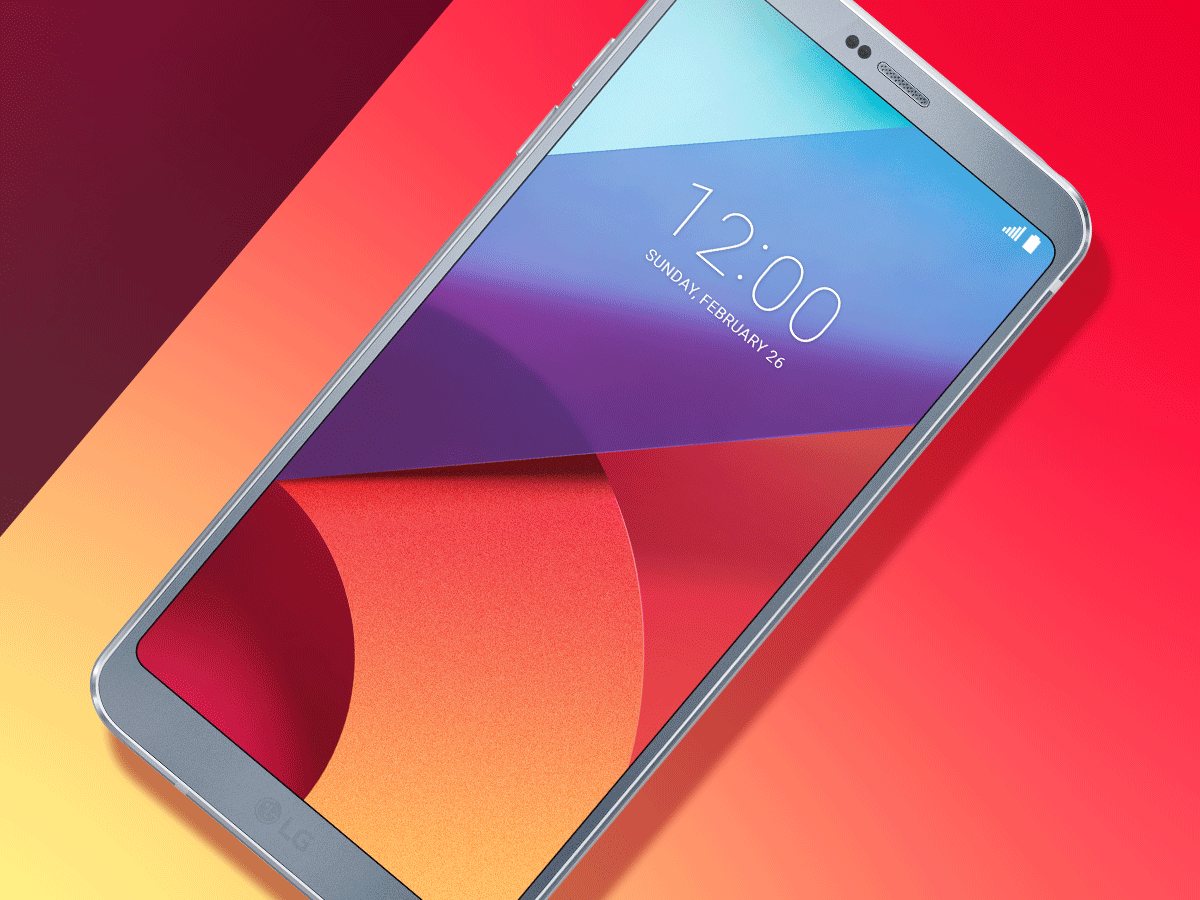 It's a beauty, right? LG is the first phone maker to switch from the standard 16:9 aspect ratio for an altogether funkier 18:9 – that's 2:1 for you maths fans. It adds extra room for your apps and games without letterboxing, thanks to some slick scaling features baked into LG's version of Android.
You won't feel like you're carrying round a phablet, though, on account of those ultra-skinny bezels. A 5.7in screen here fits into a phone the same physical size as last year's 5.2in G5.
More space means more pixels, so the screen gets a resolution bump to 2880×1440. A lot, in other words.
LG has stuck with tried-and-tested IPS display tech, instead of following Samsung into OLED, but that means whiter whites and brighter brights – seriously bright, in fact, as this is the first phone we've seen that'll play nicely with Dolby Vision and HDR10 video. That's right: HDR, on a phone.
2) Twin camera cleverness returns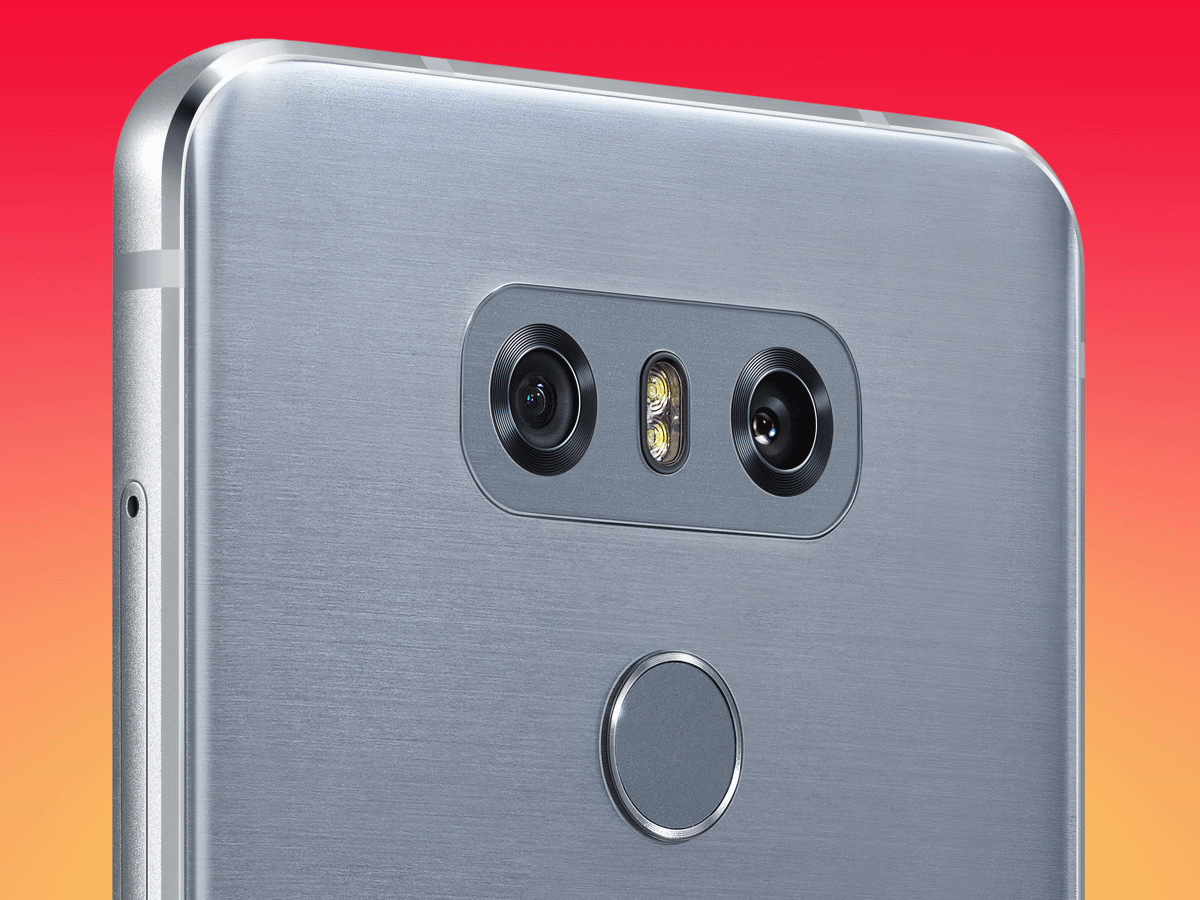 LG kicked off a trend with the G5's twin cameras. Not everyone had the same approach, but it was definitely a case of two was better than one. The G6 is no different, and gets a welcome upgrade over its predecessor.
Instead of mismatched megapixels, the G6 has two identical 13MP sensors – one with a standard field of view, and the other with a 125° wide angle lens. You'll be able to toggle between close-ups and landscapes without sacrificing any detail. Phase detect autofocus is on board now, instead of a laser, which should speed things up a bit.
The front-facing camera might drop down to 5MP (from 8MP in the G5) but it gets a wider 100° lens – so your mates can get in on the selfie action with you.
LG has added plenty of software extras to keep you snap happy, including full manual photo and video modes, 4K recording, a 360° panorama mode that uses the front and back cameras simultaneously, and a foodie-friendly mode that'll boost colours and detail when you point your lens at a plate of food.
That funky aspect ratio gets put to good use as well, letting you snap Instagram-ready 1:1 square pics while showing your last snap onscreen at the same time.
3) Google's on board (in more ways than one)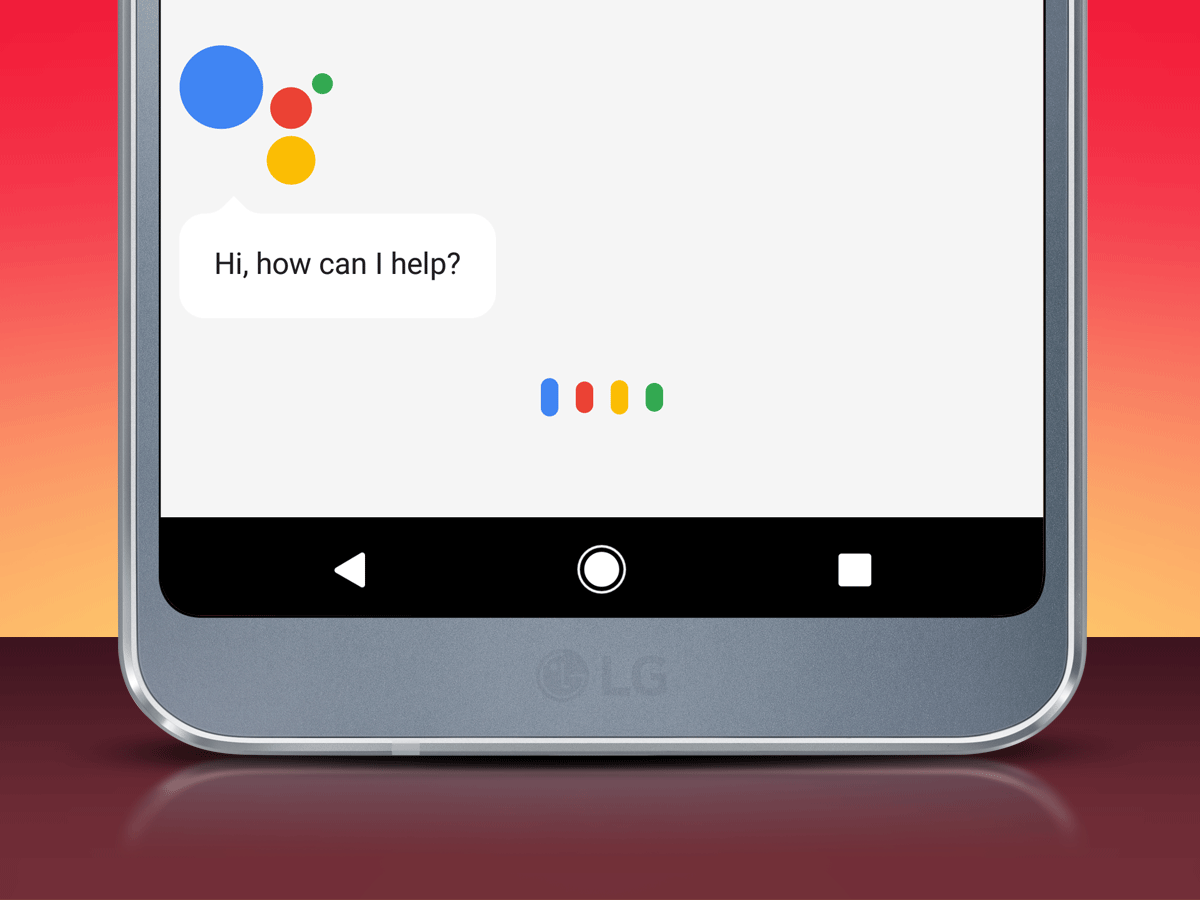 I know what you're thinking. "Of course Google is on board, this is an Android phone!" Well that's not the only side of the big G you'll find inside the G6.
It's the first non-Google smartphone to come with the Google Assistant built in. That means you'll be able to ask it questions, set alarms and create calendar invites, just like you can with Google Now, but Assistant can answer back, too.
Essentially, it'll tie your phone in with any Chromecasts, Google Home speakers, Android Wear 2.0 watches, and smart home gear you've got lying round the house, so you can control it all with your voice.
Of course, it'll all be running on Android 7.0 Nougat, the latest version of Google's mobile OS – so you know you'll be up to date when you get your new phone out of its box for the first time.
4) Plenty of power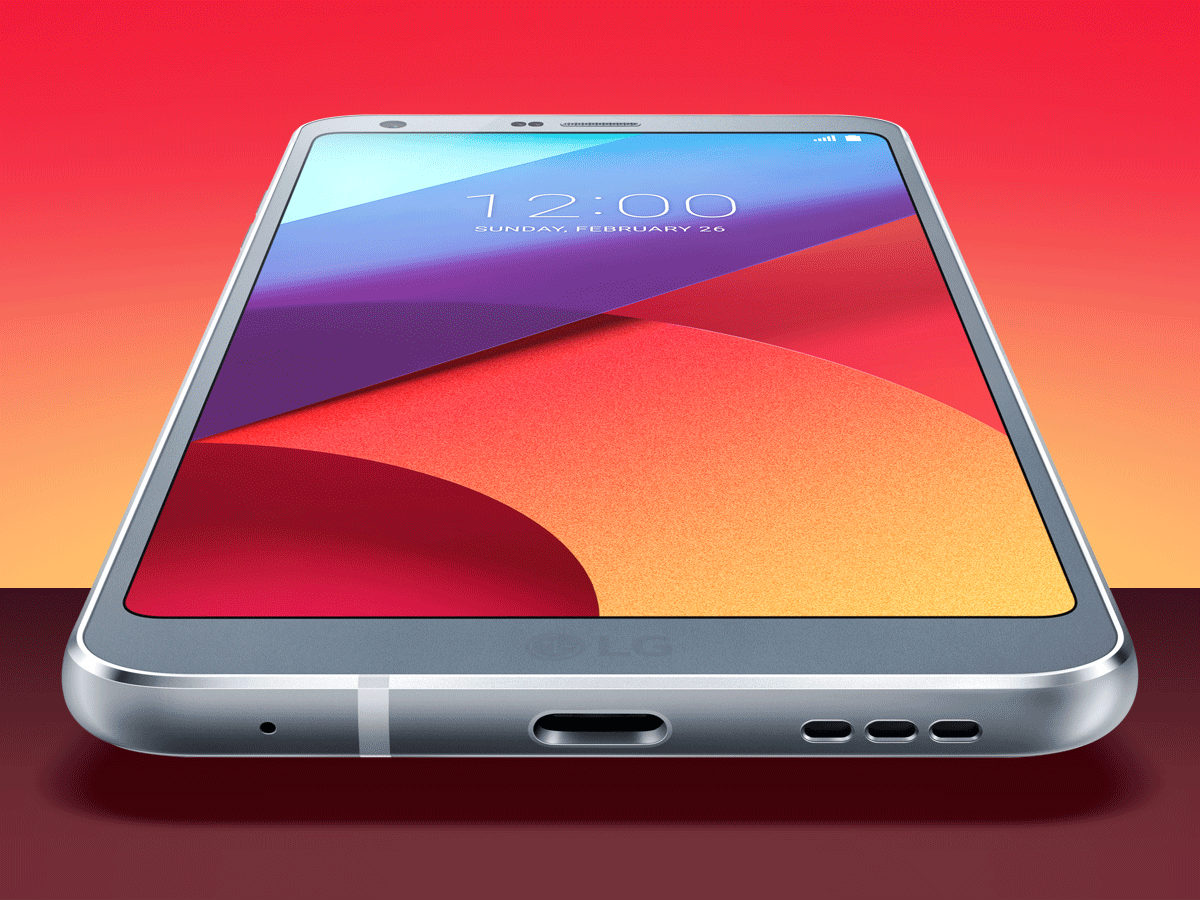 Surprise surprise – the G6 is a bit of a performance monster. But then again, it's a flagship phone – so it should be.
It's got a Snapdragon 821 CPU inside, pretty much as good as it gets right now in the mobile world, and it's paired with 4GB of RAM. That means it should handle just about any app or game in the Google Play Store right now, even at the phone's high native resolution.
You get 32GB of on-board storage, but there's a microSD card slot for adding extra space later if you run out.
There's plenty of room for a big battery, too. LG has squeezed a 3300mAh cell inside, which should easily get you through a full day of Facebook browsing, photo snapping and music streaming. Qualcomm's Fast Charging 3.0 is on board, so you can refuel as much as 70% in around half an hour.
5) It's a metal marvel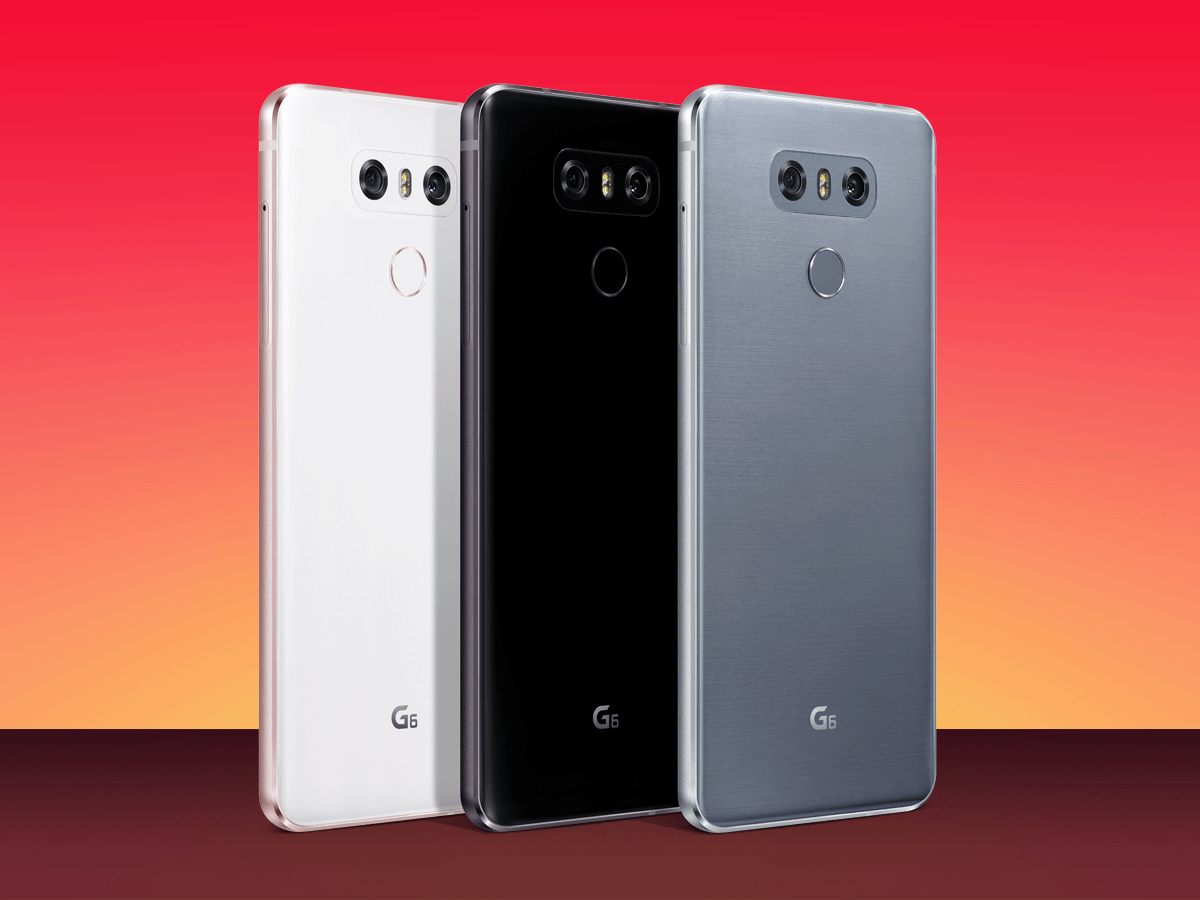 This has been a long time coming, right? The G5 was kind of made from metal, but there's no question about it for the G6. It's got a metal frame, sandwiched between two panes of gorgeous Gorilla Glass. That's definitely a step in the right direction.
It might mean that there's no removable battery, but to be honest, we're not all that bothered. Only a few people ever bought replacements for LG's older phones, and we'd much rather have a sleeker, slimmer phone. That also means there's no modular upgrades going on here either, but seeing how not many people were interested in the G5's plug-in accessories and add-ons, we don't think it's going to cause a massive upset.
Besides, it means you get a fully water-sealed phone instead. The G6 is IP68 rated, meaning it can take a dunking in fresh or salt water, and dust and dirt won't end up destroying it either.