4K TVs tested, electric cars driven and Amazon's king of Kindles critiqued – it's the July issue of Stuff magazine
Available in all good newsagents, online and on your tablet right this second. Well, what are you waiting for?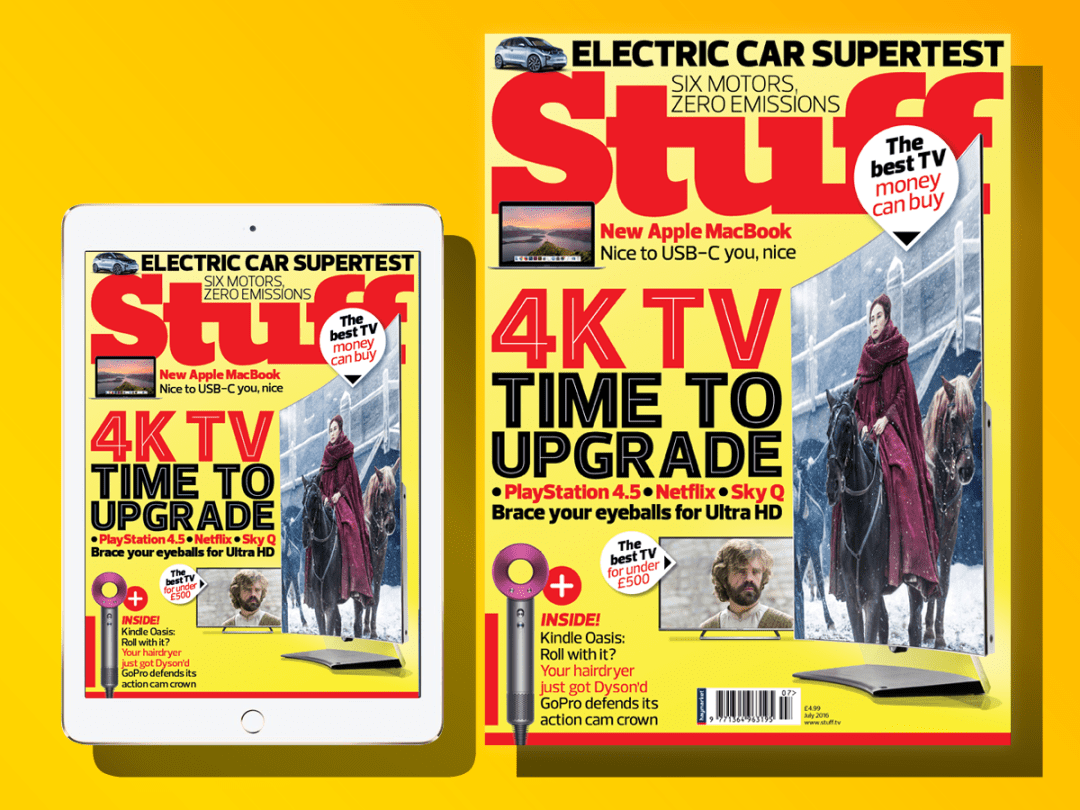 This month we've had the taxing task of testing four stonking 4K TVs to find the most eyeball-tickling telly available. It's a tough life.
But what to watch on them? Don't worry, we've also got Ultra HD suggestions for each set, from remastered retro classics to the latest bingeable Netflix show.
Between episodes of Bloodline we found time to take a fleet of electric cars out onto the streets of London. Could we commute for a whole week without conking out in the middle of Piccadilly Circus? And what's the future got in store for 'leccy transport? We find out.
But electric cars aren't just about saving money (and the planet). We also paid Jonny Smith a visit – a man who's decided to turn an electric city car from the 1970s into the world's fastest road-legal electric dragster. He took us for a ride in his tiny but mighty Flux Capacitor.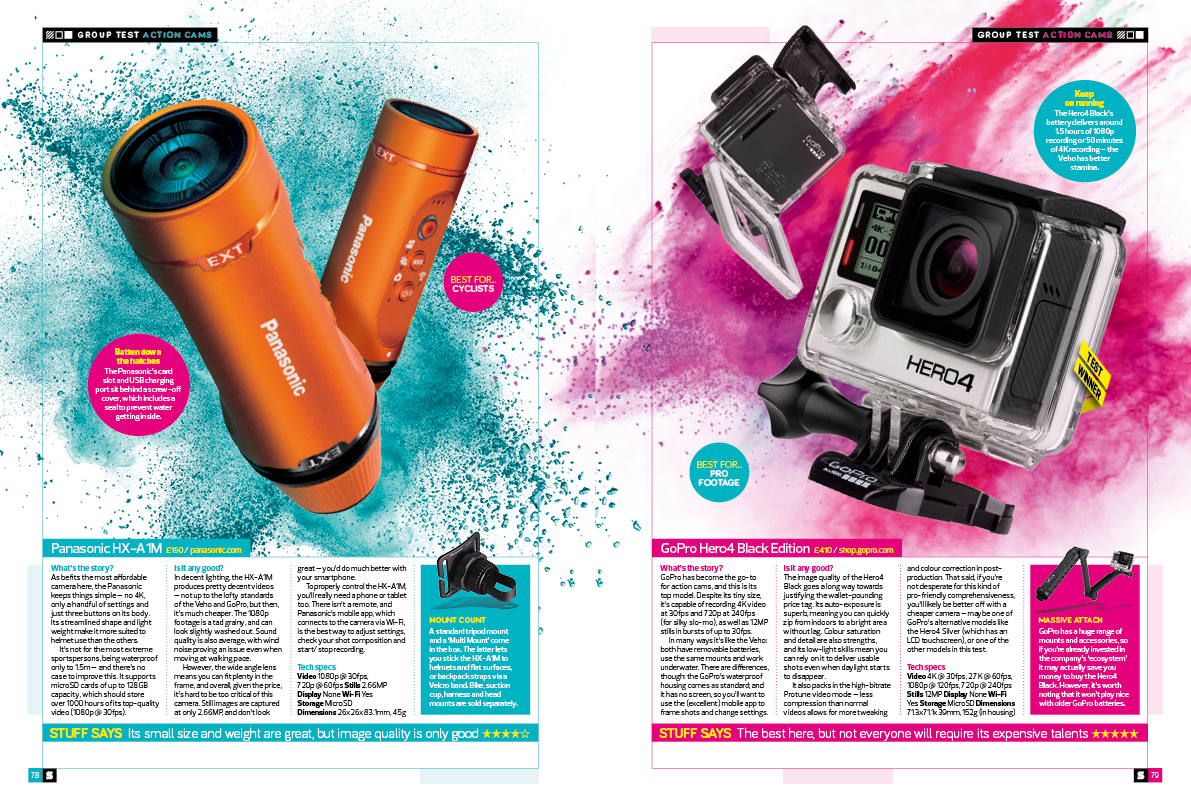 In the test labs this month we've run the rule over Amazon's swanky Kindle Oasis, Huawei's dual-cam P9, and let three action cams loose in the wild to see which one emerges triumphant.
This month's Projects section will teach you how to get the best out of Garageband, offer a whole summer's worth of reading in our sci-fi ebooks Playlist, and help you level up your interior design. That's not to mention the world famous Stuff Top Tens.
Don't forget, loads of this stuff can only be found by buying a copy of the mag, which you can pick up from both physical and digital newsstands right now.
Better still, why not subscribe? Right now you can get the first three issues for £1, with the mag delivered straight to your door. Just click here to take advantage of this unmissable deal.
Now you can also buy single issues of Stuff anywhere in the world, with free next-day delivery in the UK. Just click here to find out more!