10 Windows 8 devices heading our way
Windows 8 tablets, notebooks and phones you can expect to see soon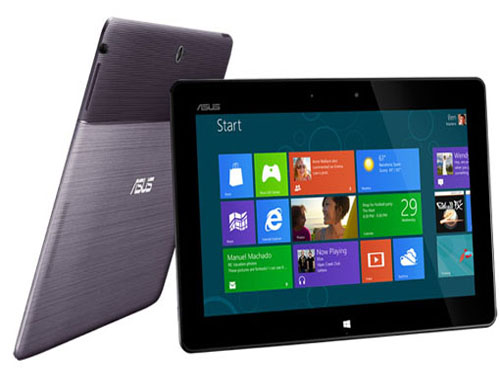 With Microsoft finally putting a date on its Windows 8 release, we take a look at the ultrabooks, tablets and phones that will be sporting the new OS later this year.
Microsoft Surface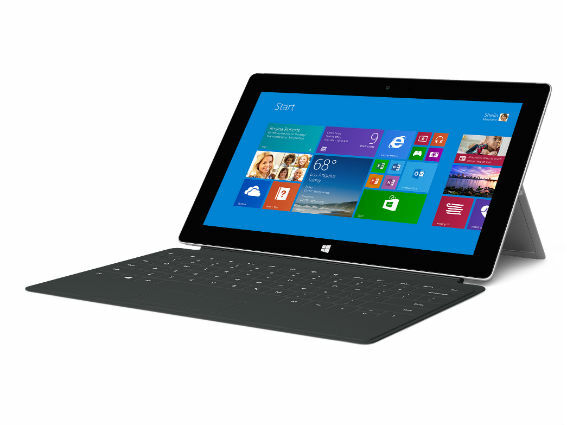 Turns out that Microsoft's rumoured tablet was revealed to be, in fact, two tablets. Surface for Windows RT (the more tablet-friendly version of the OS) comes packing an NVIDIA chip, while Surface for Windows 8 Pro (aka Surface Pro) is a lot less tablety on specs, running off an Ultrabook-grade Ivy Bridge processor. Either way, they look gorgeous. You can check out our 'need to know' here.
Nokia Lumia running Windows Phone 8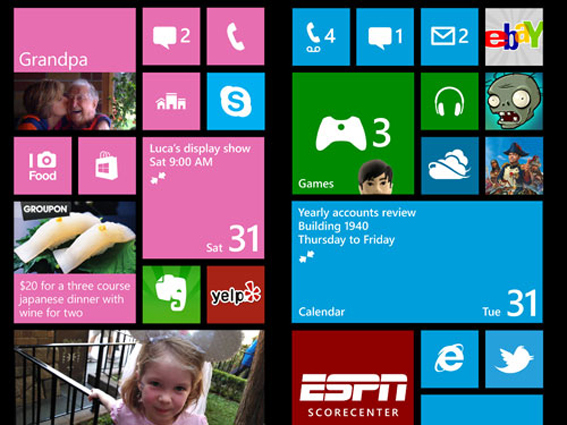 Microsoft's upcoming Windows 8 phone (formerly known as Apollo) is set to land alongside the OS this Autumn, but we've already been given a few sneak peeks into what we can expect. Things we like so far include its DataSmart feature and the inclusion of Nokia maps, which now comes built into the OS. We'd put money on this landing on a Nokia Lumia when it arrives later this year.
Fujitsu Stylistic Q702 and Lifebook T902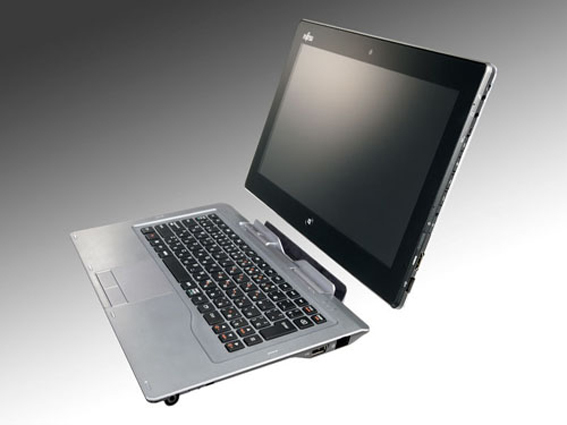 Fujitsu unveiled not one, but two upcoming Windows 8 optimised devices this week. The first is its Stylistic Q702 – a hybrid tablet of sorts, with detachable keyboard dock and 11.6-inch display. The Lifebook T902, on the other hand, offers a lot more heft, with a 13-inch display and optional 4G/3G modems. The Stylistic will come in at US$1,100 (£710) while the Lifebook will be priced at a more eye-watering US$1,900 (£1,225).
Lenovo Yoga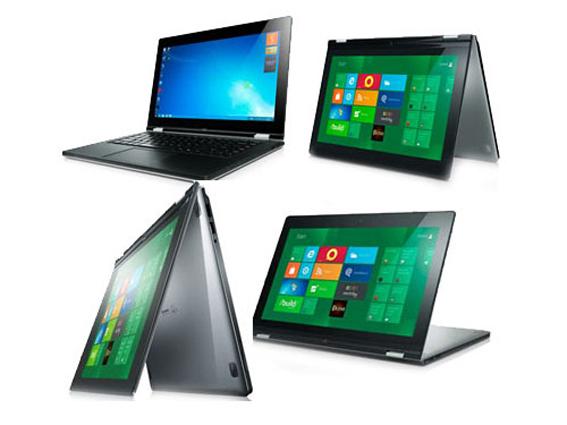 One of the more intriguing devices in the lineup, Lenovo's IdeaPad Yoga lives up to its name with a flexible design that allows the laptop to be folded and positioned in a range of ways – even folded entirely to turn it into a tablet. It won't come cheap though: Lenovo recently pegged the Yoga at £1,200.
Asus 600/810 tablets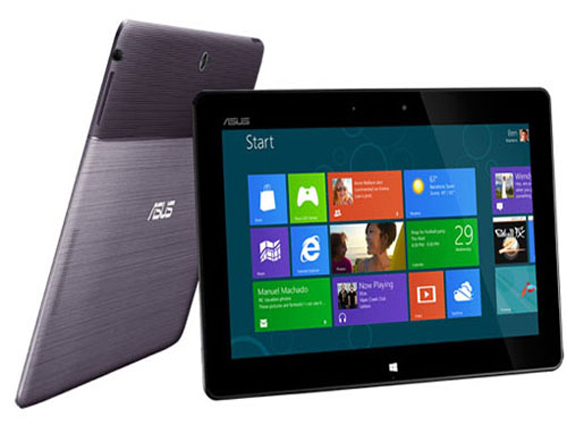 Following in the style of Windows Surface (and continuing to blur the tablet-netbook divide), ASUS will release two Transformer-like Windows 8 devices. The Tablet 600 will be running Windows RT, while the 810 is a full-fledged, Windows 8 powering device complete with Wacom digitizer pen stylus input. We'd expect these to land alongside Windows 8 in October.
Acer Aspire S7 Ultrabook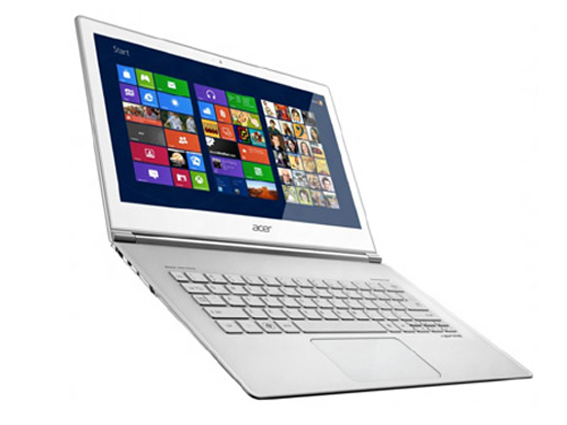 The coolest thing about the S7 series (we think) is the ability to fold back the screen 180 degrees, allowing the system to lie flat. That, and the touchscreen displays. Acer is being sparse on spec info for the time being, but the S7 models come in 11.6 and 13.3-inch versions, and with a 12.5mm-thick aluminium body, they already appear more robust than the S3, which felt a little flimsy in design.
Acer Iconia W700 and W510
Acer's second appearance on the list comes in the form of the Iconia W700 and Iconia W510. The former is currently being marketed as a full desktop device, given its full HD touchscreen, Dolby Home Theater and range of connection options. The W510, on the other hand, is a lighter option for the traveller, complete with attachable keyboard.
MSI Slider S20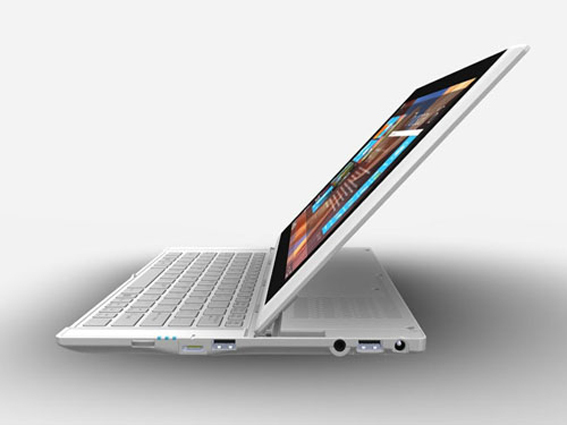 Thought MSI was dead? Think again. The company is joining the Ultrabook battlefield with its Slider S20, which comes packing an 11-inch touchscreen that literally slides back to reveal the keyboard. It's an interesting idea, and it even comes boasting HDMI and Ethernet ports – something of a rarity these days.
Samsung Series 5 Ultra Convertible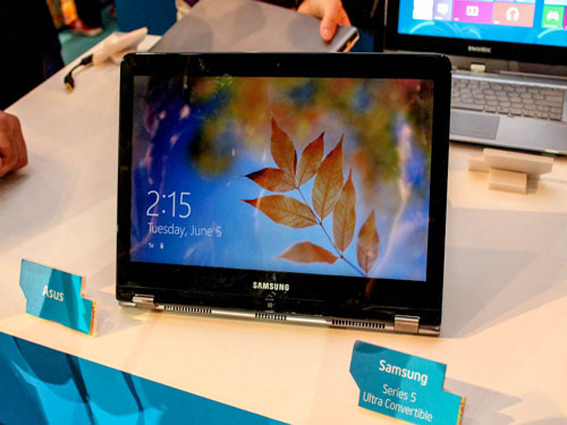 Samsung's Ultra Convertible shares many similarities with Lenovo's Yoga formfactor, including its 360-degree hinge mechanism that lets you switch between tablet, notebook and desktop monitor – depending on how you're feeling. Good for those who want equally decent touch and keyboard features.
[Picture: Pocket-lint]
Samsung Series 5 Hybrid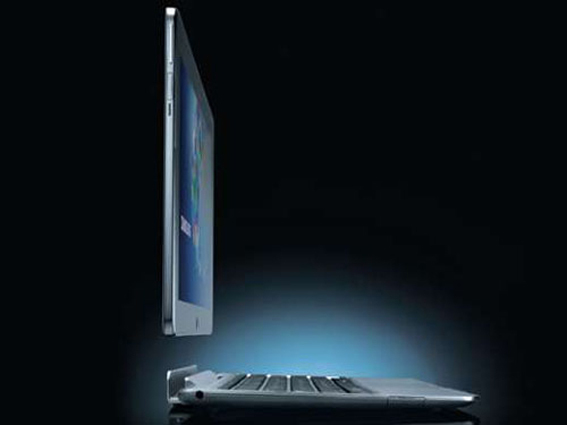 Samsung's Transformer-style Hybrid considers itself as more of a fully-fledged notebook. Its other main pull is its magnetic hinge, allowing you to detach the screen as a tablet – and letting it simply snap itself back on when you're done.
[by Hugh Langley]
You might also like
Z.E.R.O. Kit will tool you up for the zombie apocalypse
10 of the best retro game covers
Samsung Series 5 Ultra Convertible