Apple Watch Series 4 boasts 30 per cent larger screen
Digital Crown with haptic feedback, 2x faster performance and health improvements among other upgrades.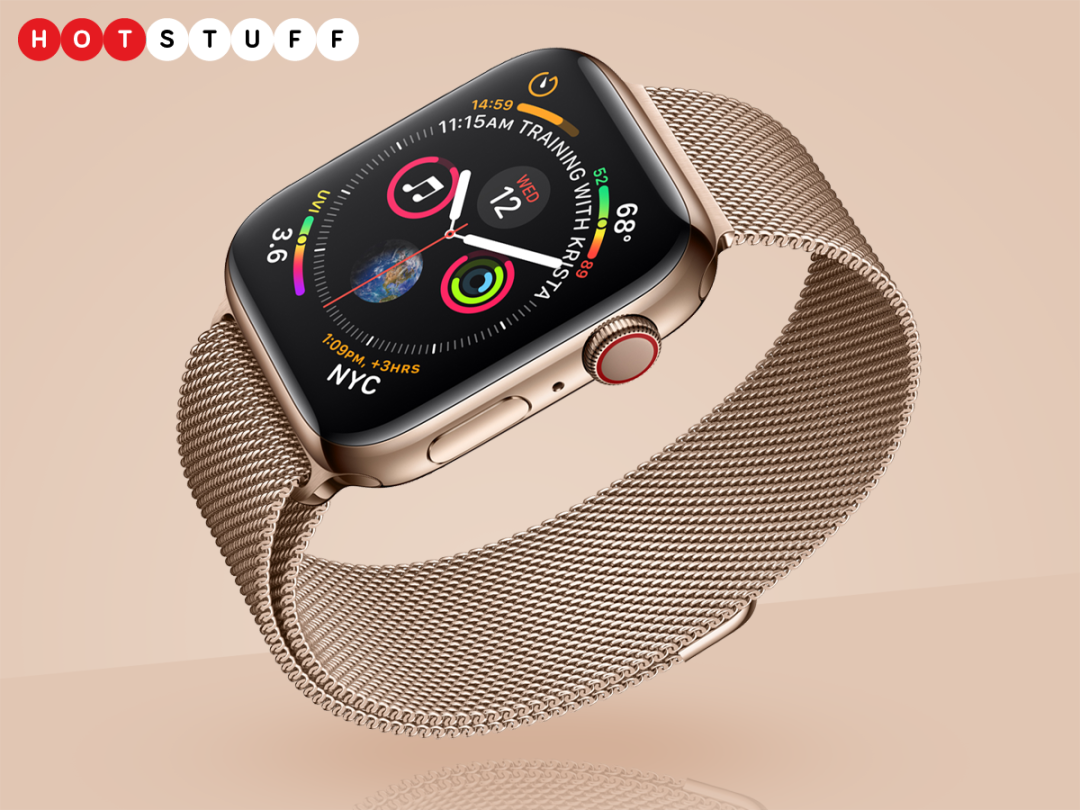 While the Apple Watch Series 3's big improvement was cellular connectivity, the new Series 4 is a more comprehensive redesign. The screen is 30 per cent bigger, the body is thinner, and the Digital Crown now vibrates with haptic feedback. The speaker is also 50 per cent louder, and the microphone has been shifted over to the right of the watch for more separation. But the big new features Apple is pushing are around health. The watch will detect a slip or a fall, and reach out to your emergency contact if it detects you're not moving in the aftermath. It will also allow you to take an electrocardiogram, which will alert you of conditions such as a possible stroke. Series 4 will work with all existing Apple Watch bands, and Apple announced it will also be coming to Vodafone in the UK. The 18-hour battery life remains (disappointingly) the same, and it will launch for pre-order on Friday September 14th, for release on September 21st. It starts at $399 for the standard model and $499 for the 3G version, which is more than the equivalent Series 3s, and we'll update with UK pricing when we have it.