All aboard the 5100-piece Lego Hogwarts Express
Departing Platform 9 ¾ later this month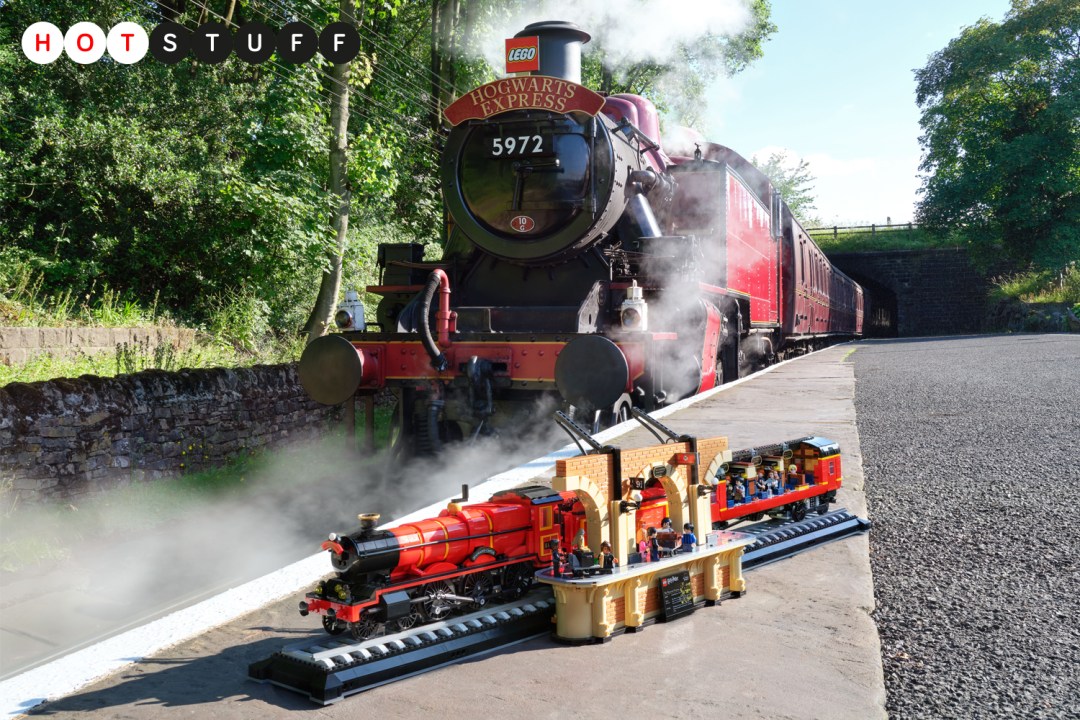 Trainspotters and Harry Potter fans alike are in for a treat with Lego's latest Collector's Edition set. The Lego Hogwarts Express is a 5129-piece recreation of the wizarding world's most iconic locomotive, stretching over 1.1m long and coming with its own recreation of Platform 9 ¾.
The set comprises a steam engine, coal car and passenger car, complete with light-up bricks, and is stuffed with more hidden details than a Marauder's Map. Individual compartments reference iconic moments from the film series, and the set comes with a whopping twenty minifigures – including an adult Harry Potter, marking the first time that character has been given the brick treatment. As well as Harry, Ron and Hermione, there's a cross-section of cast members from Hogwarts students and teachers to a ghostly Dementor.
It sits on a track display base which has a turning lever to activate the wheels, and can be attached to the Platform 9 ¾ diorama at multiple points. The instructions are split across four booklets, for those that see Lego as more of a group activity.
To mark the set's arrival, Lego is hosting a competition to let winners stay on a real Lego Hogwarts Express train. Winning families (two adults and two kids) will get a one-night experience on the Yorkshire steam railway, including a movie screening, luxury stay in a custom carriage, and plenty of time to play with the new set. Dinner and breakfast will be served in the Great Station Hall and return travel is included.
The Lego Harry Potter Hogwarts Express Collector's Edition is going on sale from the 31st of August, in bricks-and-mortar Lego stores as well as the Lego website – where you can find out more about the competition. Expect to pay £430/€500/$450.