Microsoft Surface Laptop Studio 2 and Surface Go 3 are now fully available
13th-gen chips for Microsoft's creator-friendly hybrid laptop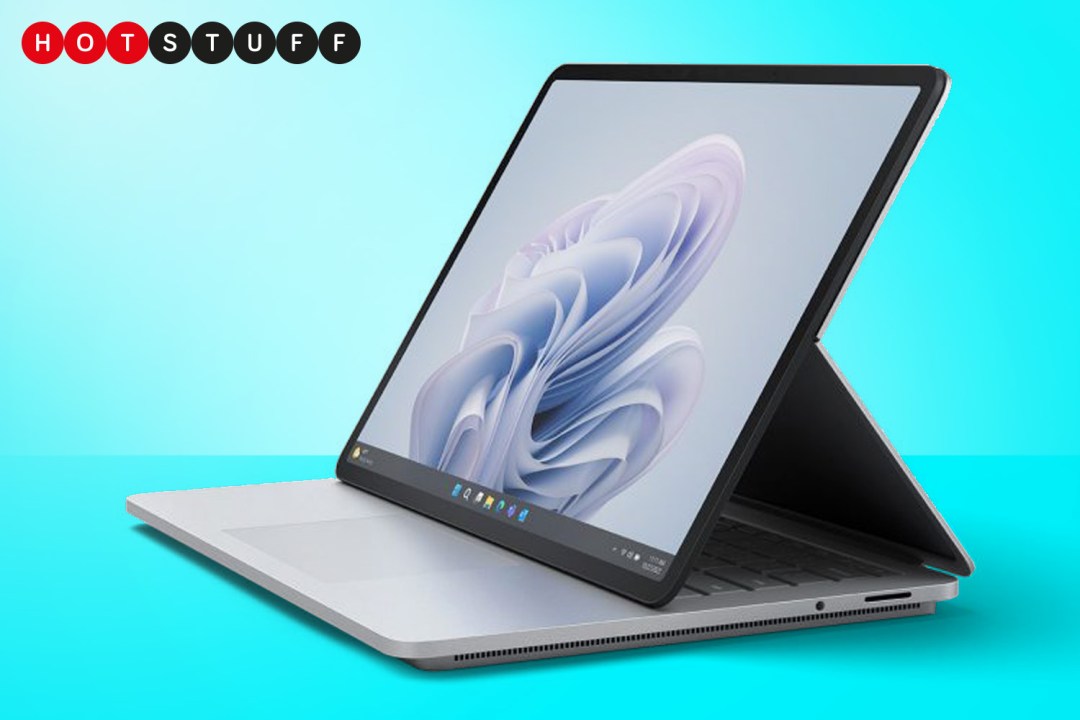 The original Surface Laptop Studio had the potential to be a creator's best friend: the compact notebook's clever screen could be brought forward like an easel or laid flat for note-taking. Microsoft didn't give it the most powerful hardware, though, and it skimped on connectivity. The new Surface Laptop Studio 2 stands a better chance of hitting best laptop lists, as it's packing the latest Intel and Nvidia silicon, along with some welcome extra ports.
The Surface Laptop Studio 2 is available now, with US prices starting at $2000. It's a more realistic figure than the original, given the hardware now on offer. UK pricing is slightly higher, starting at £2069. Microsoft remains focused on business customers – but if you're keen, we're sure it'll sell you one.
This new model keeps the 14.4in display of its predecessor, and the overall look and feel hasn't really changed. Look at the sides, though, and you'll spot that connectivity has been overhauled. There's now twin USB-C ports, a single USB-A and a microSD card reader, on top of the 3.5mm headphone port and Surface Connect port. That should make it a lot more practical than the original model, which made do with twin Thunderbolt ports and Microsoft's limited-use Surface Connector.
Inside, the Core i7-13800H CPU is as modern as Intel's chips get right now. The Intel Iris Xe onboard graphics probably won't cut it for your creative workloads. So, Microsoft lets you choose between Nvidia RTX 4050 and RTX 4060 GPUs – or go with an enterprise-level RTX 2000 Ada Generation GPU instead. You can add up to 64GB of RAM and as much as 2TB of storage. It's also the first laptop with an Intel Neural Processing Unit, which should chew through AI-based jobs.
Screen specs are unchanged, meaning a 2400×1600 resolution, 120Hz refresh rate 14.4in panel with HDR, 10-point multitouch and a 1500:1 contrast ratio. It also plays ball with Dolby Vision video, and is individually colour-calibrated out of the factory. Naturally it's compatible with the Surface Slim Pen 2.
Microsoft has upgraded the haptic touchpad to be more responsive, and added more customisation options for better accessibility. The built-in webcam has been given some AI assistance, including eye contact correction and automatic framing modes.
Microsoft also used its US launch event to debut the Surface Laptop Go 3. The value-minded laptop, which is available now, gets 12th-gen Intel internals. That's up from the 11th gen chips seen in the Laptop Go 2. It's otherwise largely the same as before, with a 12.4in display, modest selection of ports, and up to 15 hours of battery life. Prices will start from $799 in the US, and from £799 in the UK.