Sony ZV-E1 puts full-frame 4K video in a compact mirrorless body
Say hi to an AI-assisted vlog monster for demanding creators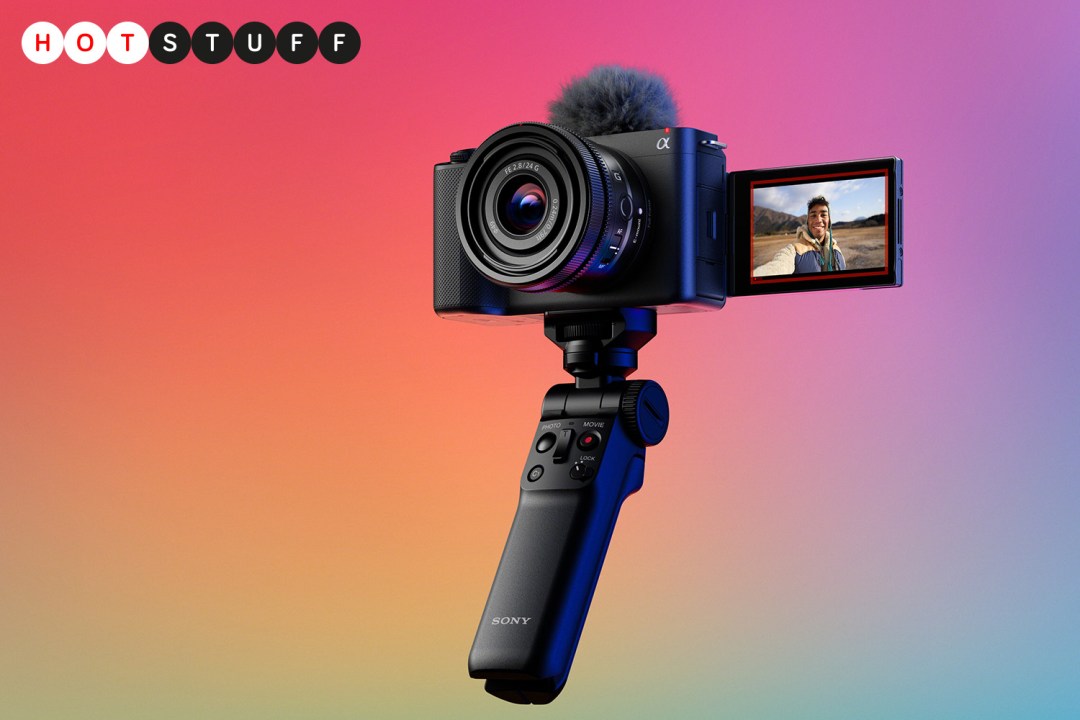 Sony's ZV-E1 is a small mirrorless camera with big ambitions. It's the company's first ZV series model to come with a full-frame sensor, giving the vlogger-focussed range its most powerful model to date.
Previous ZV cameras like the ZV-1F have been compact, user-friendly and equipped with APS-C or smaller sensors. The ZV-E1's larger 12.1MP back-illuminated CMOS sensor boosts image quality to levels similar to that of the A7S III, which means outstanding low light performance (the extended ISO range now runs from 80 to 409,600), dynamic range (over 15 stops of it) and easier access to out of focus bokeh effects.
There's plenty of power too. The ZV-E1 can record 4K video at up to 60fps in 10-bit 4:2:2 All-Intra quality and supports the movie-like S-Cinetone picture profile previously found in Sony's cinema camera range. It'll also be getting a free firmware upgrade in June that'll boost allow 4K recording at up to 120fps and Full HD recording at 240fps, allowing users to record beautifully smooth slow-motion footage.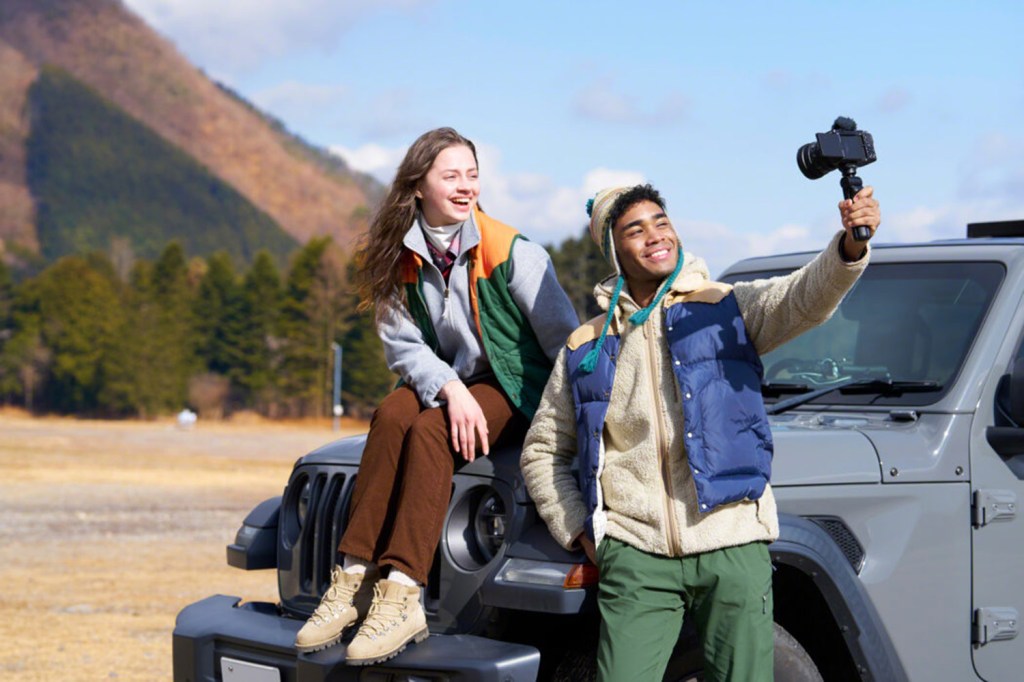 This is still primarily a vlogging camera though, so it's been designed with portability and user-friendliness in mind. For example, it features the (dead cat-muffled) 3-capsule microphone, Product Showcase and Bokeh Switch buttons found on other ZV cameras, as well as debuting a new one-touch 'Cinematic' mode that immediately changes settings to create a more film-like look to your clips: 2.35:1 aspect ratio, 24fps and the S-Cinetone profile applied.
Sony has also reworked the touchscreen interface to make it richer, with more options available to tweak via tapping than ever before. Add in the new AI-assisted features, which boost autofocus performance and enable the camera to automatically crop around recognisable subjects and you've got a lot of the hard work done for you in-camera, rather than having to laboriously edit, crop and colour grade on your computer in post-production. You can even import and preview LUTs in-camera, which could potentially save a lot of time down the line.
On the downside, the video-first approach means still photographers don't get much love (there's no mechanical shutter and no viewfinder), while the compact size means there's only space for a single SD card slot and micro HDMI rather than the full-size version. Still, if you need these things Sony would happily point to existing (and pricier) models like the A7S III and FX3.
We'll be getting our hands on the Sony ZV-E1 very soon in order to give it a thorough review, but for now we can say it sounds like a model that demanding vloggers looking to up their game (and their image quality) are going to love. The ZV-E1 will be available from April, priced at £2350/€2700 body only or £2600/€3000 in a kit with a 28-60mm zoom lens.