PROMOTED: This top smart home tech has you covered this Christmas
Give your house the gift of some smarts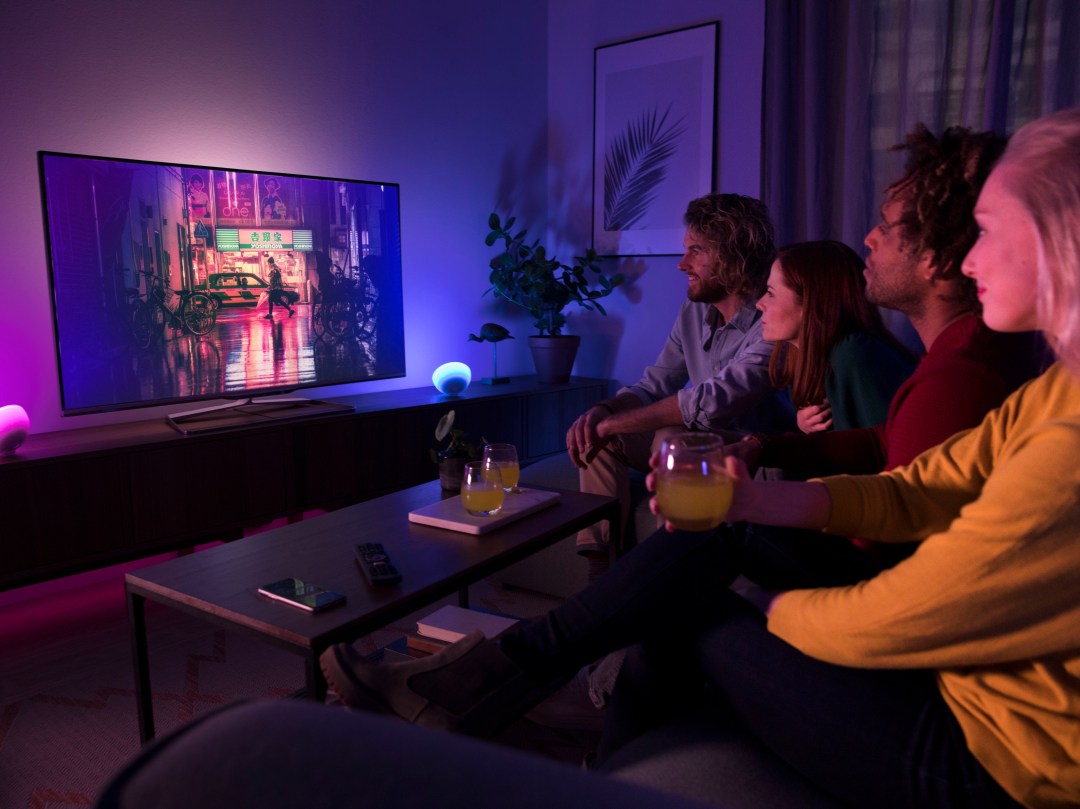 How smart is your home? No, we don't want to know how tidy the bathroom is or whether you've done last night's washing up: how connected is your kit?
Lots of people think making your home smart requires complicated professional installation and a budget the size of the BFG's Christmas turkey – but that's no longer the case. There are plenty of products out there these days that can quickly and easily give your gaff a boost in the brain department, without having to give the kids coal for Christmas instead of presents.
Whether you fancy taking more control over your lights, heating, security system or all three, Ring, tado°, Philips Hue and Yale's Smart Living range can ensure you have a cutting-edge Christmas.
Be in when you're out
Not answering the front door says as much about who's home as opening it – but connected home security products like Ring mean that anyone who approaches the front door will think you're at home even when you're not. With five distinct video doorbell options, security cameras for inside and outside of the home, and a whole-home security Alarm system, making neighbourhoods safer is at the core of Ring's mission and clearly visible in its product set.
To make life that little bit easier, Linked Devices is also available, allowing you to connect all of your Ring devices together so that a group of devices can begin working together whenever any of them are activated. Simple, DIY installation and customisable motion sensors let you focus on the most important areas of your property, so you can keep an eye on your home and neighbourhood. To give you peace of mind and the feeling of always being home, the app means you can monitor your home from your smartphone, tablet or PC, so you can see, hear and speak to anyone on your property from wherever you are.
Light up your life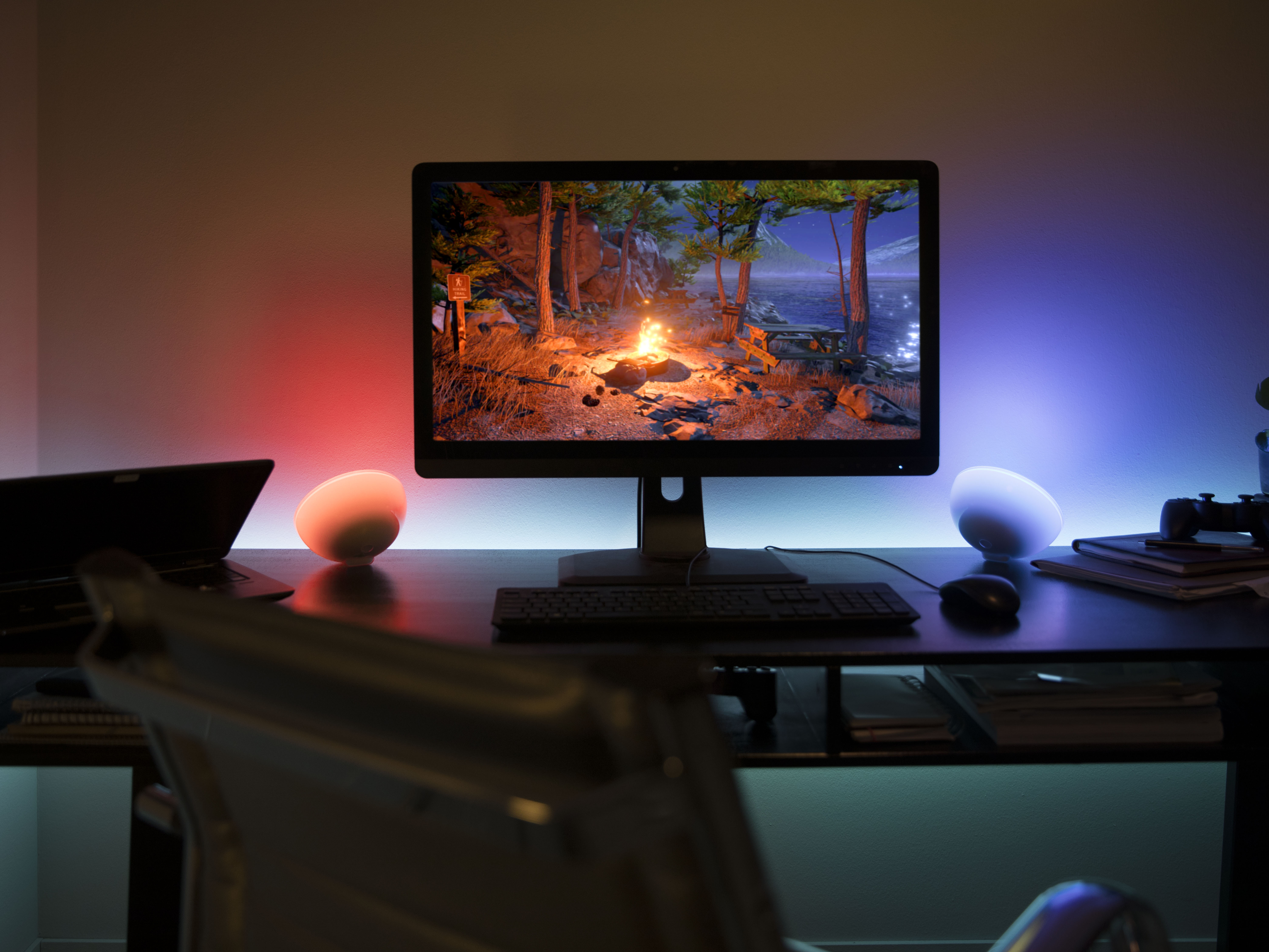 Lights used to have two settings: on and off. Perhaps if you were fancy you'd get a dimmer, but compared to what's possible today, the humble light switch now looks positively ancient. Smart light bulbs, like those offered by Philips' Hue range, can be used all over your home to set the mood, enhance home entertainment, and help keep the place secure when nobody's home.
With everything from single white bulbs and flexible, cuttable lightstrips, to battery powered lamps and elegant indoor and outdoor fixtures, Philips Hue has pretty much every eventuality covered. Whether it's changing the colour to help you relax at the end of a hectic day, creating schedules to fool potential thieves into thinking your empty house is occupied, or syncing the bulbs with your TV to make its picture more immersive, Philips Hue will change what you thought was possible, with control via the smartphone app or your choice of voice assistant. Oh, and did we mention you can dim them too? Fancy.
Harness your heating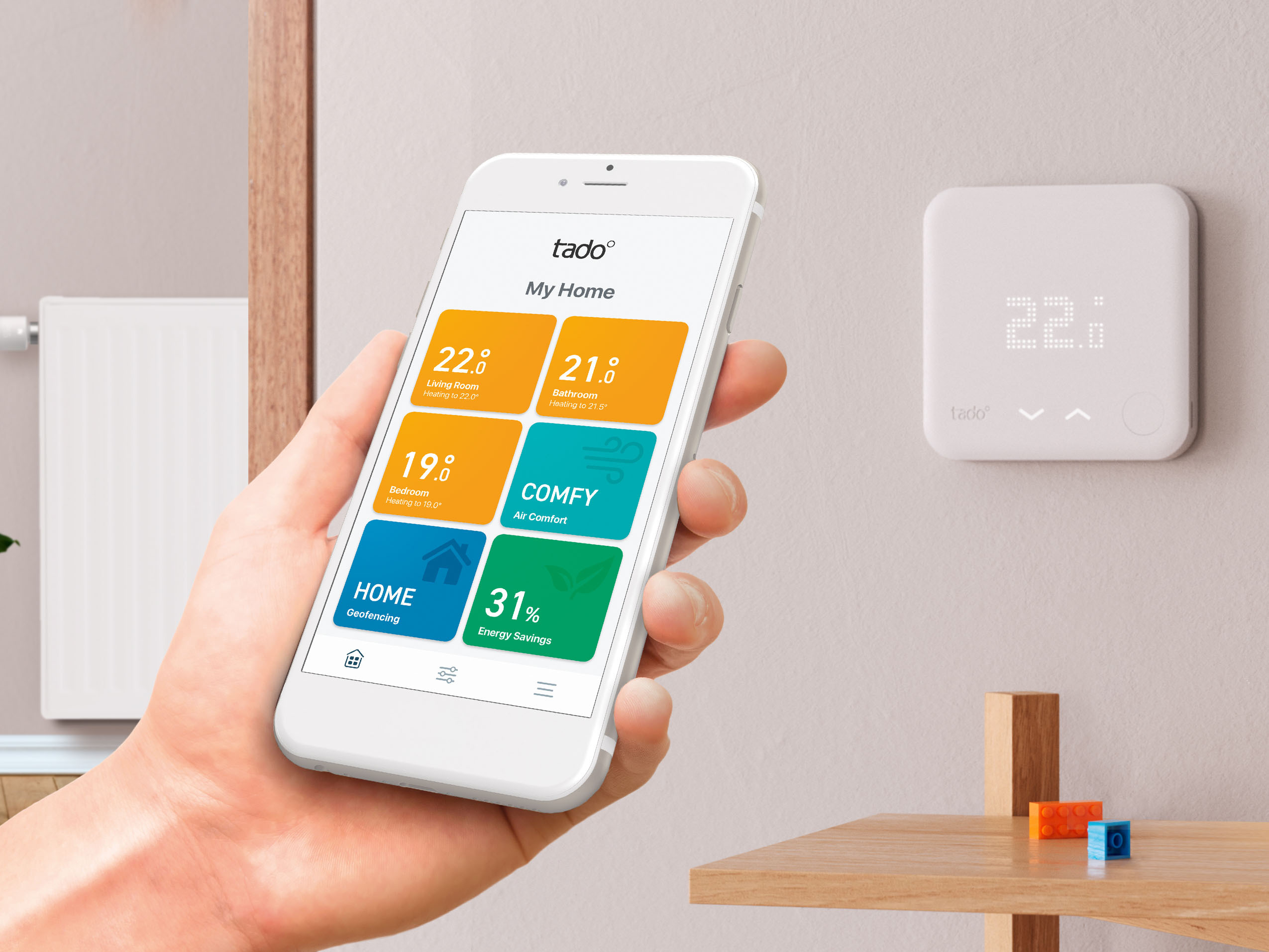 Having your heating on when nobody's home isn't just a waste of money, it's bad for the environment too, but old-fashioned timers don't allow for changes in your daily routine. Smart thermostats like tado° add brains to your central heating, allowing you to control it from an app on your mobile or even set up geofencing that'll pre-heat your house when it detects that you're on your way home. tado° can even turn the heating off when the last person leaves in the morning, and will detect if a window has been opened so you can dial down the heating, it'll also alert you to high levels of humidity that could cause mould if left unchecked.
You might think this would require a complete overhaul of your central heating system, but tado° works with your existing boiler and Wi-Fi network and can be installed without needing to call out an engineer – just follow the simple DIY instructions. If you want to control the temperature in each room individually you can add optional Smart Radiator Thermostats and with support for Amazon Alexa, Google Assistant and Apple's Homekit there's voice control on offer for when you're too cosy in bed to even lift a finger.
Unlock the potential of next-gen security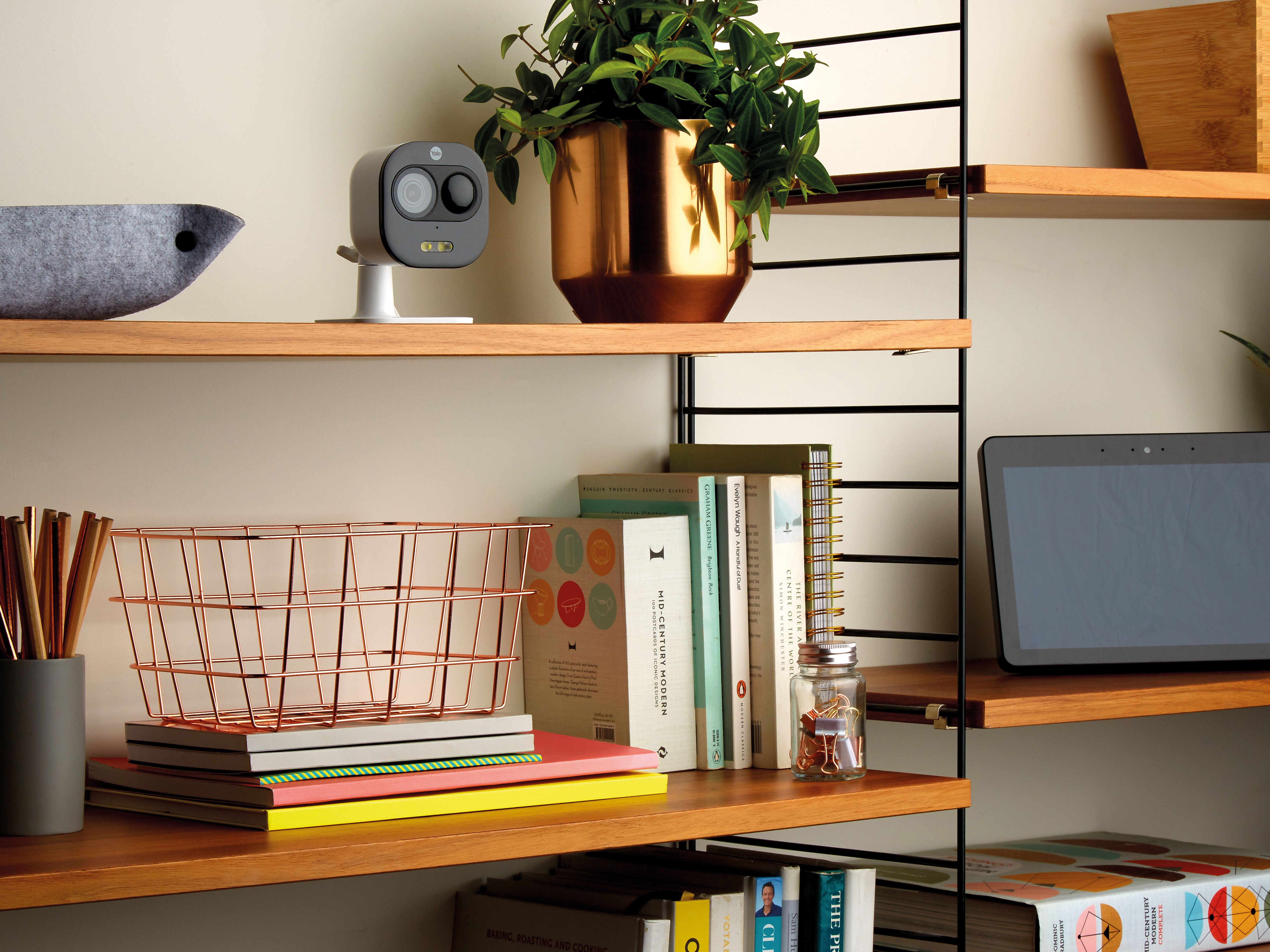 Keeping your home safe isn't just a case of making sure the doors and windows are locked anymore – smart home tech can now give you an all-seeing eye that offers real peace of mind when your home is left alone. Yale is famous for making locks, so its Bluetooth-connected Conexis L1 Smart Lock has all the pedigree you need from something that's designed to keep the baddies out. Add a module and you can also check that it's secure from your phone, unlock it from afar, or send virtual keys to people you trust so they can let themselves in when you're out.
That's just the first layer though. Yale's Smart Living range also includes multiple types of connected camera, from the Indoor WiFi Camera that allows you to keep an eye on who's home and the CCTV Outdoor Camera that'll alert you if it detects movement outside, to the All-in-One Camera that also includes a bright spotlight and warning siren, there's a smartphone-connected watchdog for all needs. Throw in the Sync Smart Home Alarm, which reminds you to set it whenever you leave and can be integrated with Philips Hue smart lights so your lights flash red if the alarm is set off. With support for Amazon Alexa, Google Assistant you can also arm your alarm, check you have closed doors and windows and operate light switches with just your voice. Add all this together and there's not a single part of your home that will feel insecure.