Audio-Technica DSR Series: pursuing perfect wireless sound
Your music's digital, and wireless audio transmission occurs digitally. Here's how one of Japan's leading hi-fi companies reinvented cans for the digital age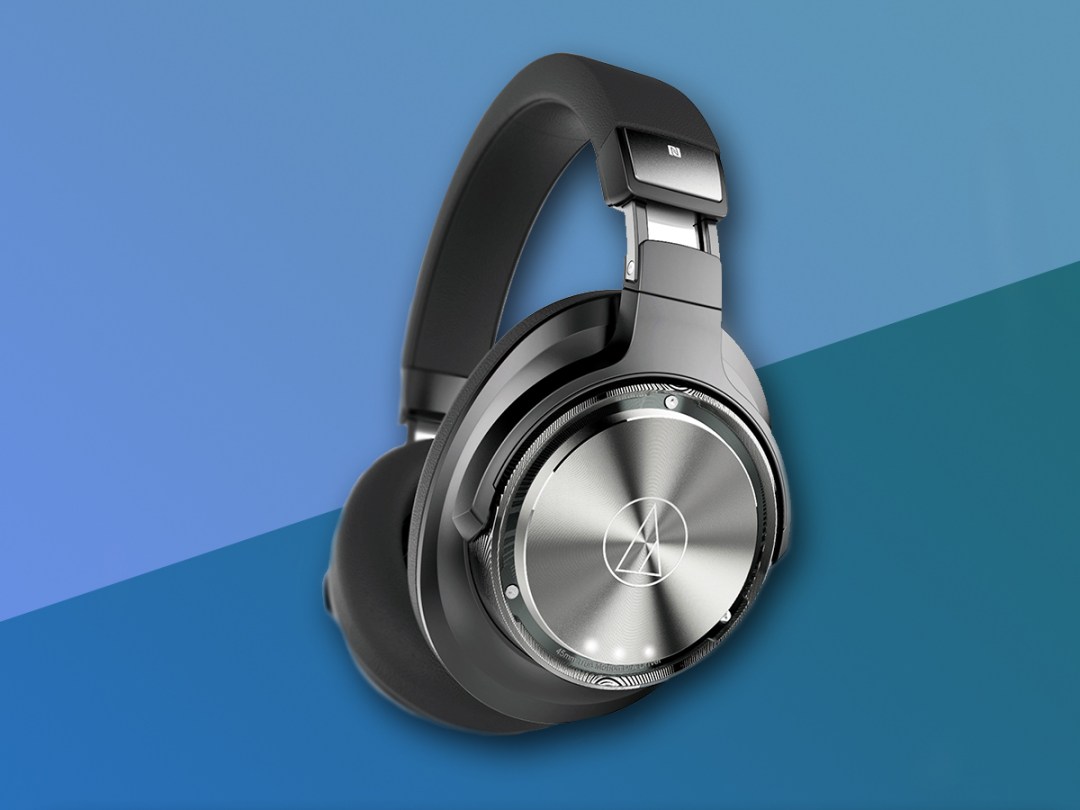 We like our headphones with a bit of whizz. A bit of bang. A bit of pizzazz. The problem is, the more whizz-bang your headphones come with, the more compromises you tend to make, particularly when it comes to sound quality. Want headphones made famous by celebrities? Say hello to recognisable logos and goodbye to your music sounding remotely like it was intended to.
Want wireless headphones? Of course you do. But that normally means compromises too. For one thing, sending audio via standard Bluetooth means compression; the audio equivalent of buying a Steinway piano online and having it squashed into a cube so it'll fit through the letterbox.
Kozo Ando, an acoustic engineer at Japanese audio specialists Audio-Technica, agrees. "As a headphone manufacturer, we know even if the acoustic design is perfect, audio quality deterioration has already happened."
Truly digital audio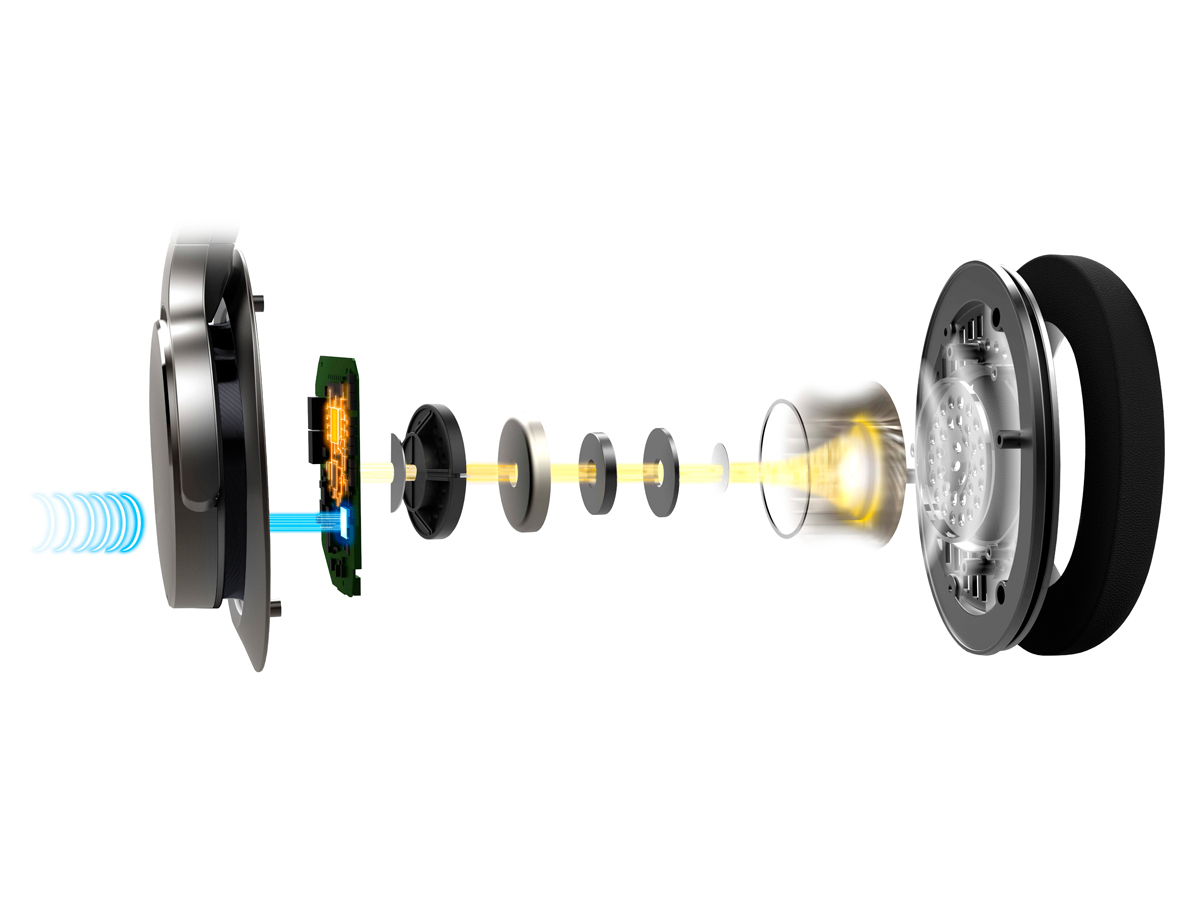 That's why Audio-Technica created the Digital Sound Reality series – and more specifically, its DSR9BT and DSR7BT headphones. These high-end, closed-back wireless cans are designed to give music-lovers the best possible listening experience without skimping on creature comforts, all thanks to a system called Pure Digital Drive.
"Our Pure Digital Drive system doesn't suffer the normal limitations you get with Bluetooth," says Kenzo Tsuihiji, the electronics engineer who worked on the DSR series. Thanks to a custom Dnote chipset, an incoming audio signal remains digital right up until it hits the headphones' driver – the part that moves and creates the sound waves you hear. Unlike in traditional wireless headphones, no digital-to-analogue conversion or amplification takes place beforehand, which means there's less information loss, providing the conditions to produce a purer sound that's truer to the original signal.
Even if you connect the headphones via cable you'll get pure digital audio – wired connection is by USB. "The result is a pure digital signal from the Bluetooth devices directly to the headphone driver," says Kenzo Tsuihiji. "The system uses our exclusive 45mm True Motion Drivers for smooth, natural audio reproduction across the entire frequency range," he adds. In the case of the Sound Reality headphones in question, that range is extended to take in Hi-Res Audio frequencies: up to 45kHz with the DSR9BT, and 40kHz with the DSR7BT.
Designed to perform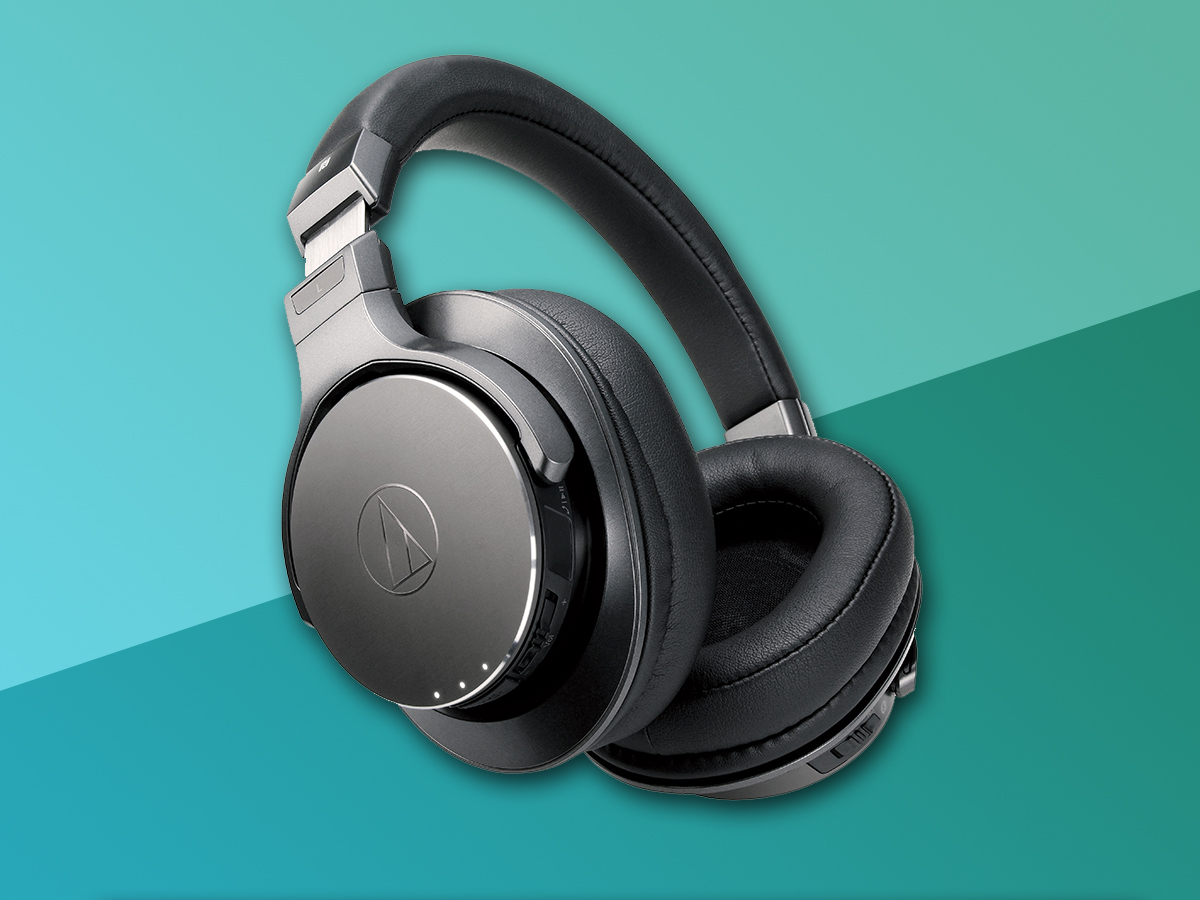 The mechanical design of the headphones is just as forward-thinking as its electronics. Dual-layer isolation separates electrical and acoustic spaces within the headphones. "We design our headphones so both left and right have equal internal acoustic space," says Kozo Ando. "The preferred condition for the best-possible audio reproduction."
The DSR9BT and DSR7BT headphones include tiny touches that hint at Audio-Technica's obsessive quest for sound quality. Take the LED on the side, which tells you not only if the headphones are connected to a wireless source, but change colour depending which compression codec is in use. Useful for knowing just how good your music should sound; also good for letting fellow train-users know about your affinity for the hi-res-ready aptX HD codec without needing to get the T-shirt.
You get comfort, too. The ear cups are clad in memory foam, which is handy since you could potentially be wearing them for long periods of time – both the DSR9BT and DSR7BT 'phones have an internal battery that can last for 15 hours use, or over a thousand hours in standby.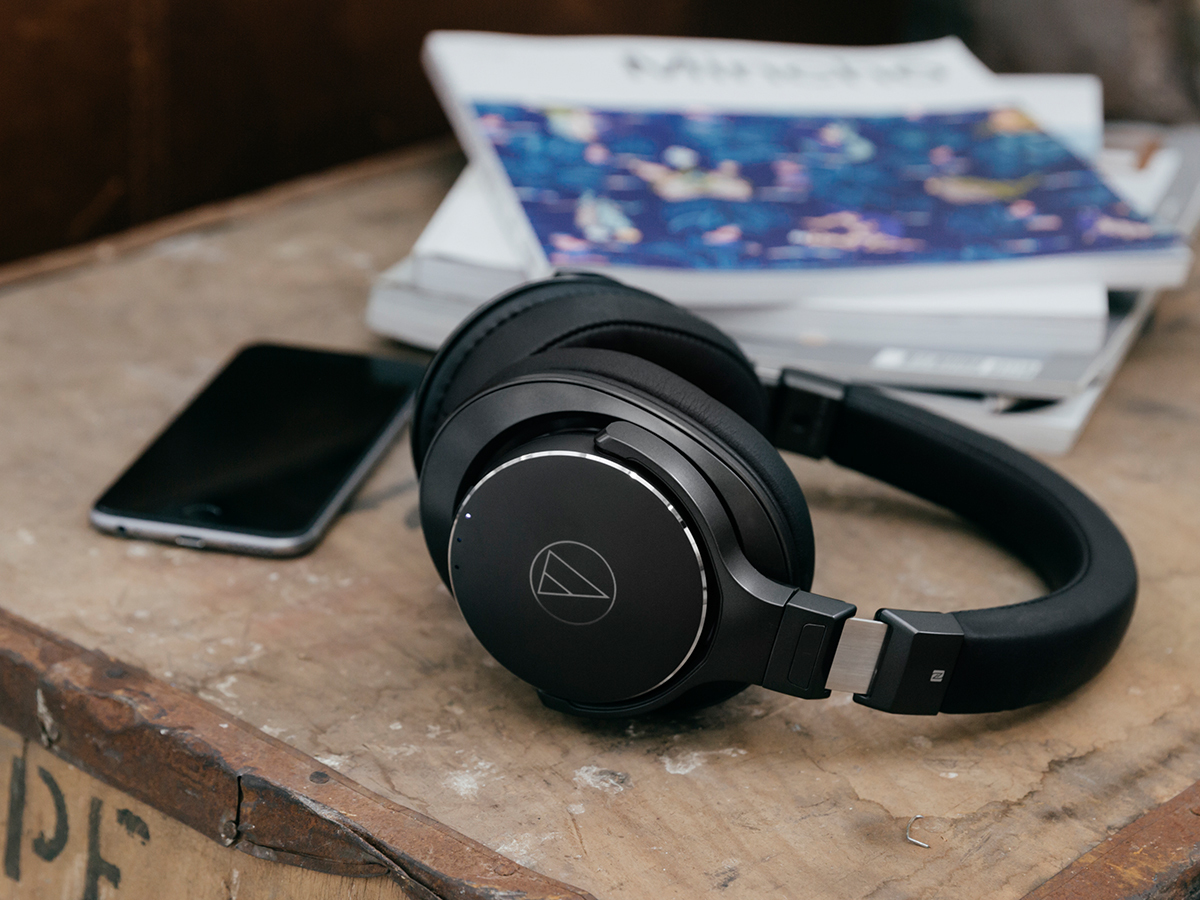 The DSR Series has the whizz, bang and pizzazz, then – but also a whole lot of smart thinking, and some state-of-the-art audio engineering.
To find out more about Audio-Technica's DSR Series headphones, click here >>