5 ways to upgrade your Samsung Galaxy S8
Stuff already thinks the Galaxy S8 is the best phone in the world – here's how to make it even better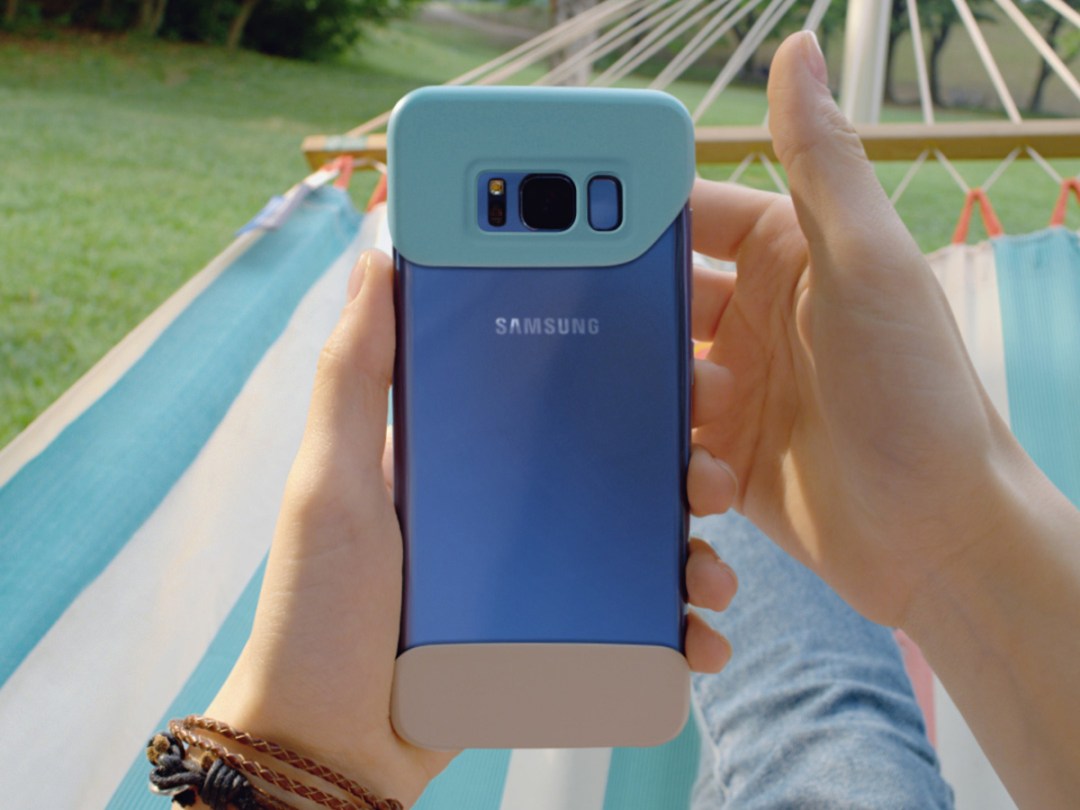 Improving on near-perfection is no easy thing. With the Galaxy S8 already cueing bouts of hyperventilation among Stuff scribes, who gave it five stars and called it "the most beautiful phone we've ever clapped eyes on", it's fair to say that the bar has already been set high.
But Samsung loves a challenge, and that's why it's brought out a number of S8-enhancing accessories. Each works in its own unique way to help make a brilliant phone even better. 
Charge it forward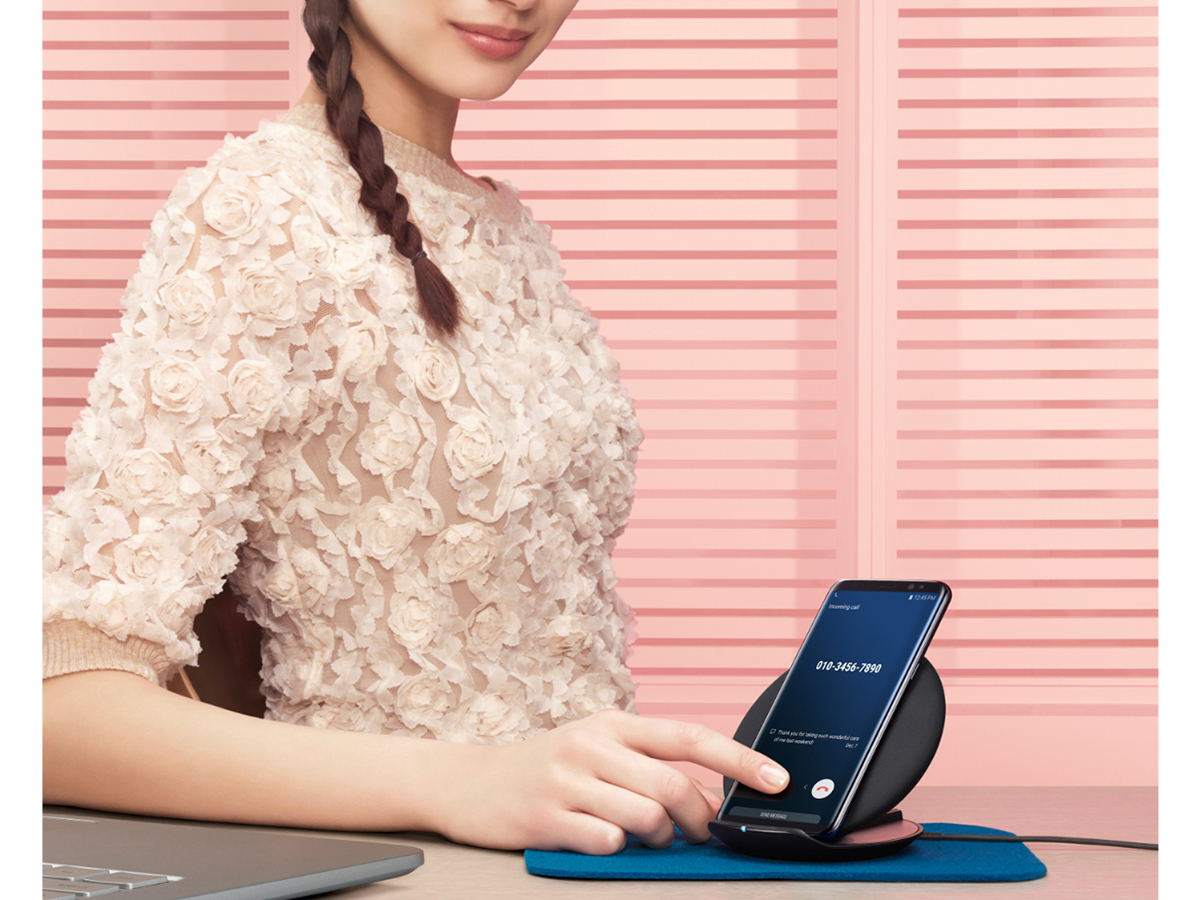 Is it a waffle maker? Is it a fancy indoor aerial? No, it's a phone charger. But not a phone charger as you know it. Samung's Convertible Wireless Charger (£69) brings a bit more charm to your charge. Thanks to the S8's wireless Qi charging tech, no wires are needed: simply place your Galaxy S8 or S8+ on the device to begin powering.
Worried about missing that important phone call? The convertible charger operates as both pad and stand, so you can charge your phone in a raised position, allowing you to keep an eye on the screen. Its fast charge technology means it can charge your S8 or S8+ fully in two hours. But the minimalist matte design is so classy and sophisticated, we bet you'll want to keep the charger on show throughout the day.
Click here for more.
Get control on the cover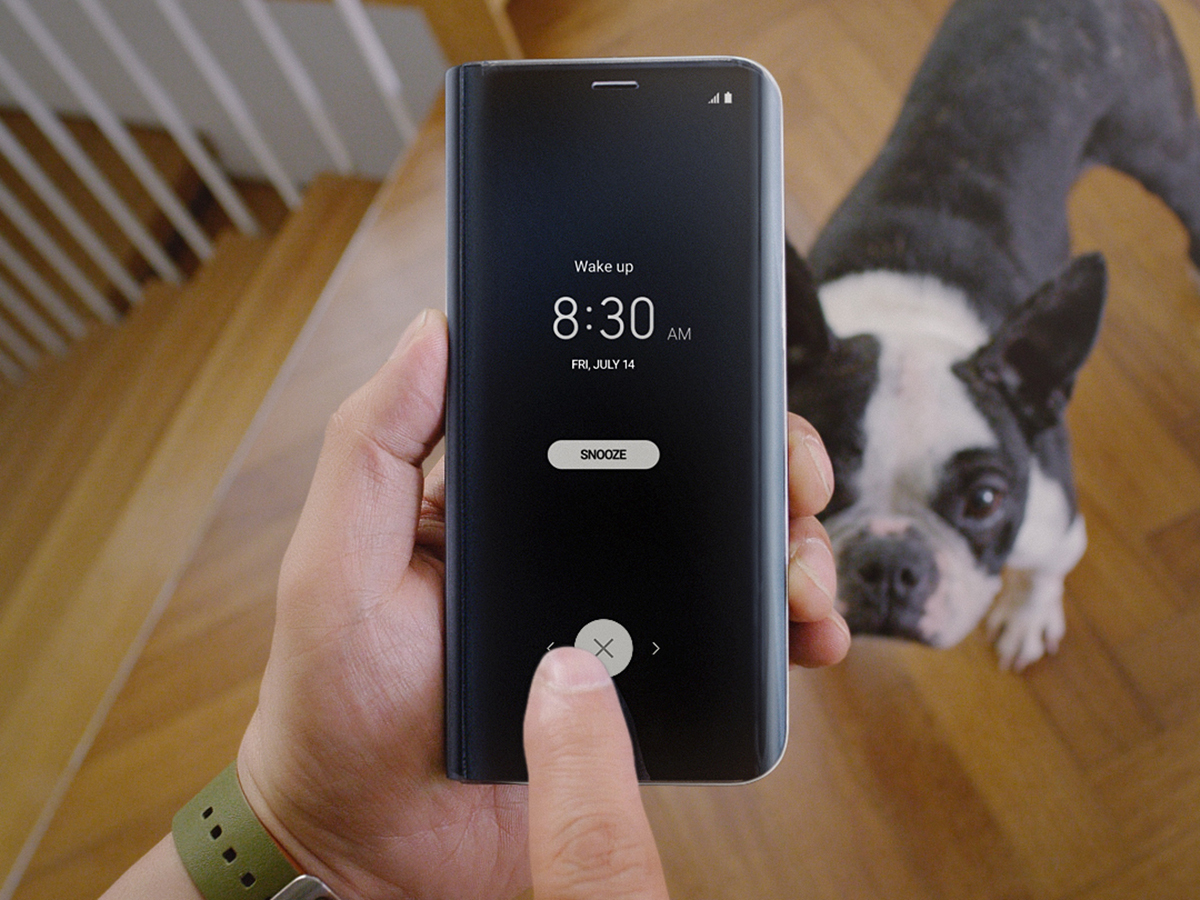 Most mobile phone covers perform one job: to keep your phone safe and sound. There's nothing wrong with that, of course, but imagine if there was a cover that also had a little personality. Well, now there is. The Galaxy S8+ LED View Cover (priced £49) shows animated lights through the cover, displaying time, caller information and notifications – all while protecting your phone.
The result? You can now control your phone without opening the cover. Turn off alarms or answer and reject calls with a single swipe. You can also set custom contact icons, making caller ID a little more fun. Simply put, it's a cover like no other.
Click here for more.
Get a unique case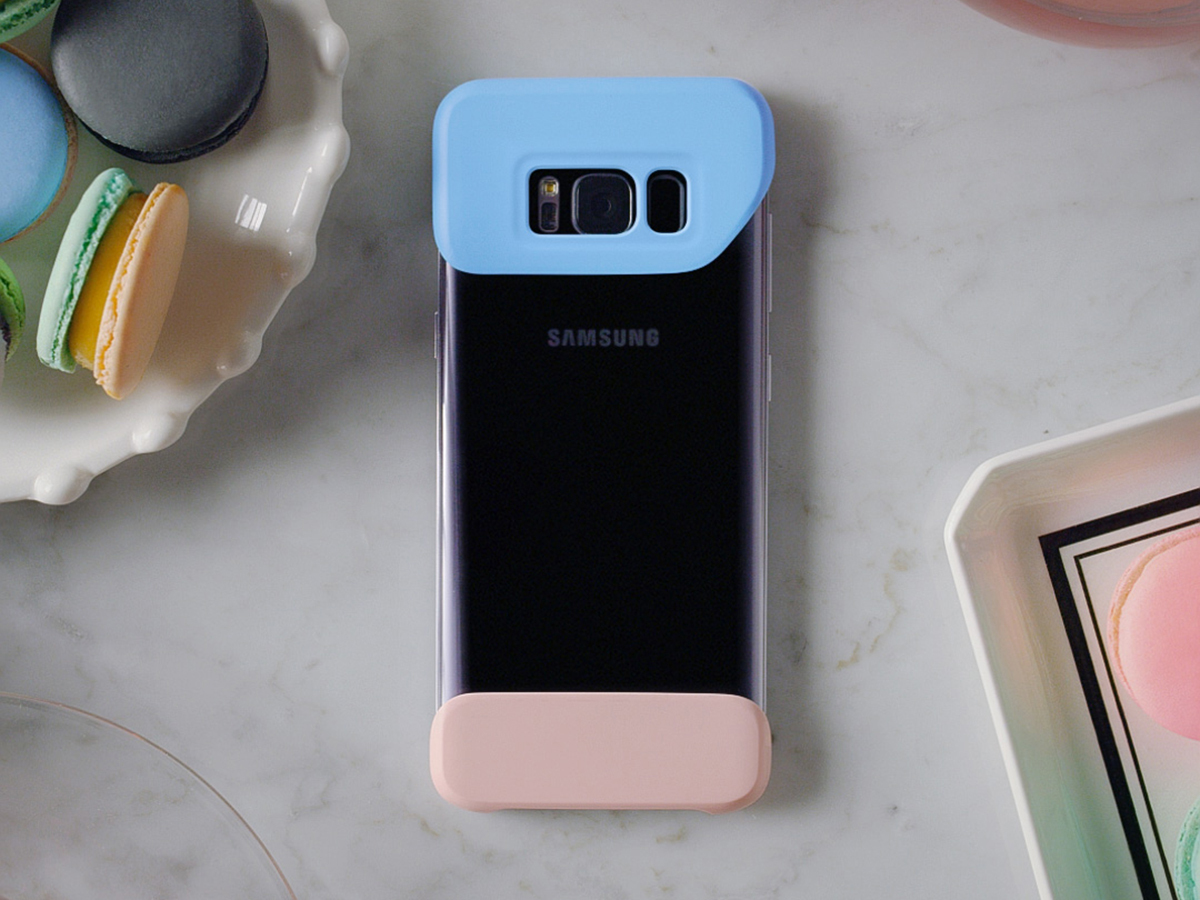 Say "so long" to single-piece cases – double the fun with Samsung's 2Piece Cover (priced £17). Each bumper-like piece has suction pads that attach and detach with ease, meaning you can jump in and out of your Samsung Gear VR headset effortlessly. The 2Piece also allows you to mix things up. Each set has two pieces in different, bold colours to give your phone a more playful vibe. Pull up to the bumper, baby.
Click here for more.
Easy typing at your fingertips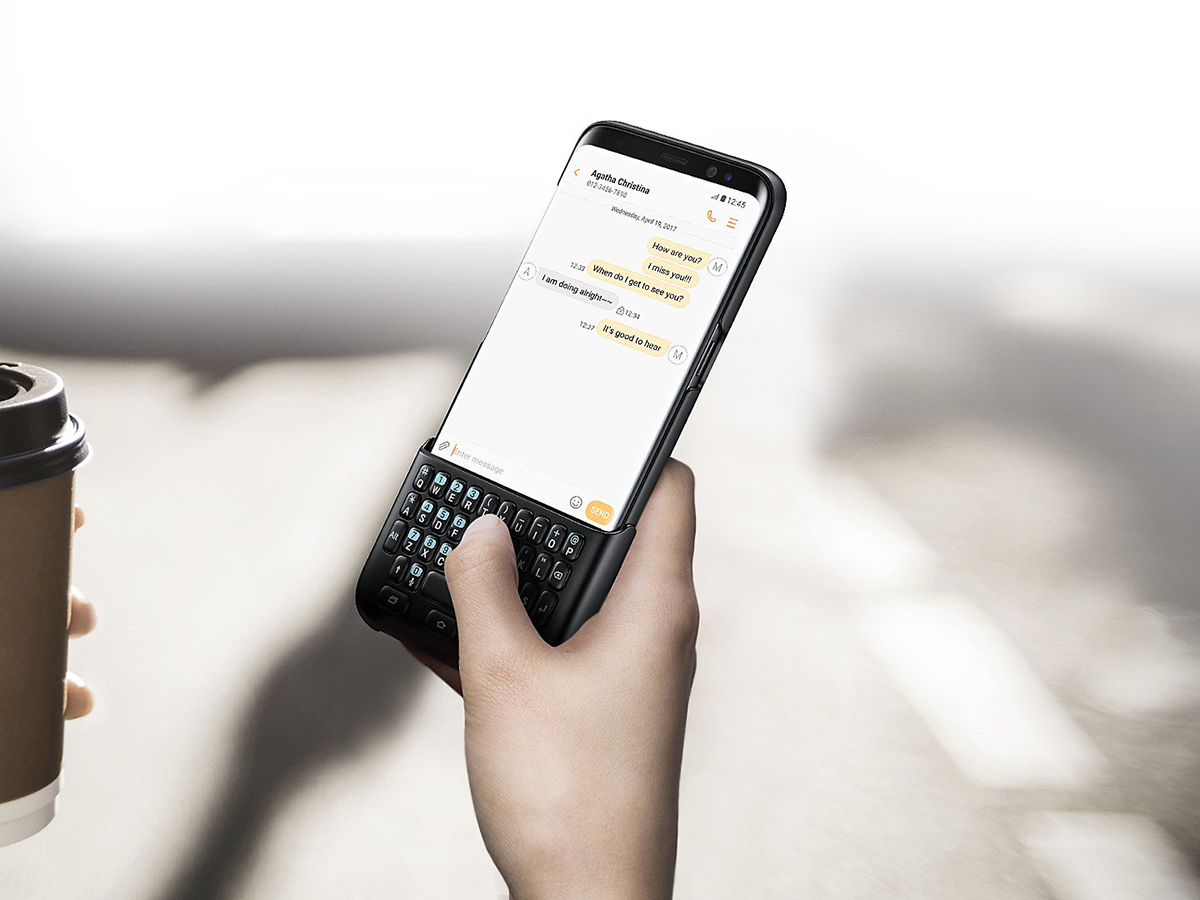 Type like a pro with this snap-on QWERTY keyboard. The Galaxy S8 Keyboard Cover (priced £49) is designed to help you type more accurately and with greater speed, so no more prissing the wrang keys. It snaps straight onto the front of your S8 and, unlike many other similar models, requires no Bluetooth connection or separate power. As a result, it won't drain your battery or require charging – so you can use it without worrying that it'll run out of juice mid-sentence.
Cick here for more.
Get a multi-tasking cover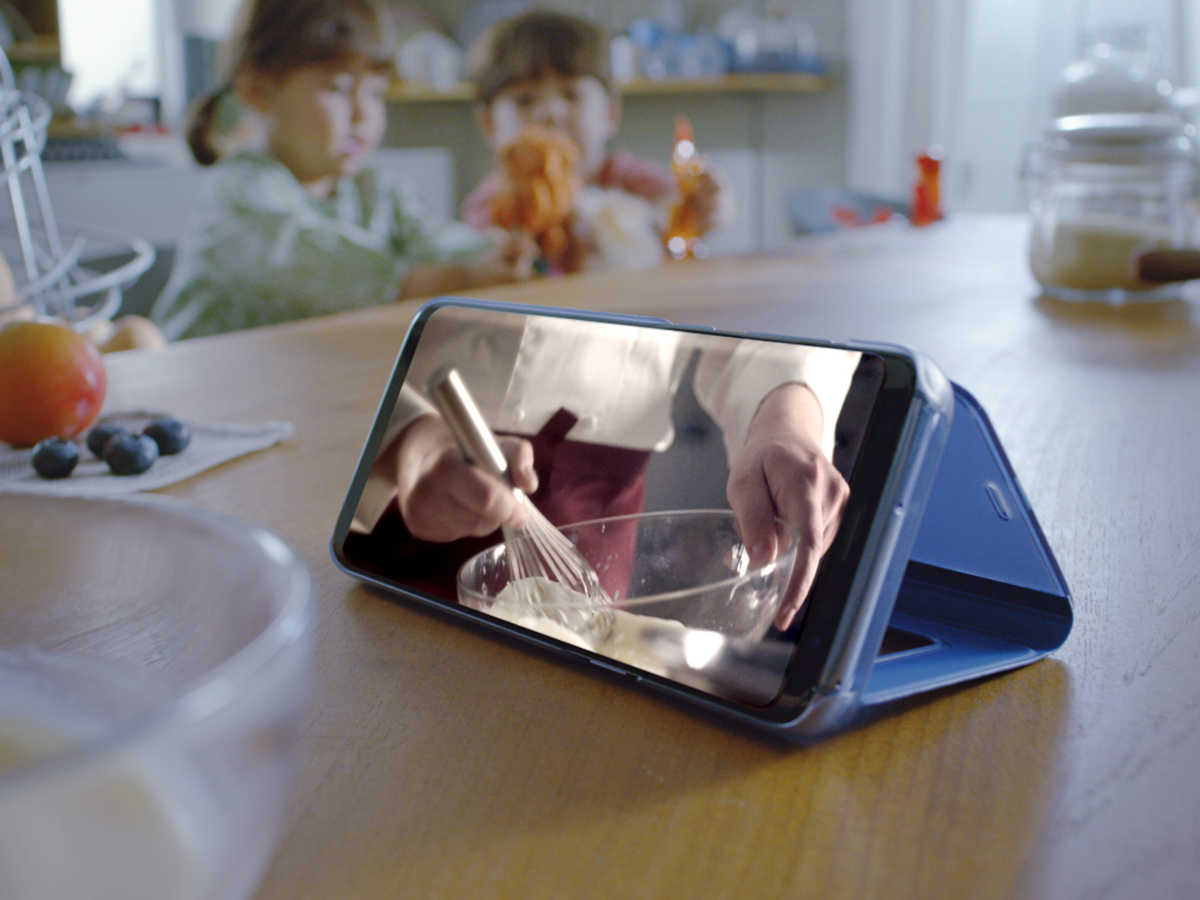 When it comes to versatility, the Galaxy S8 Clear View Stand Cover (priced £49) is in a league of its own. In its simplest form, it's a super-lightweight screen protector. Fold it back onto itself, however, and it becomes a stand, holding the phone at the perfect angle for watching films or playing games. Oh, and because it's translucent and fully touch compatible, it allows you to quickly and easily view incoming calls, messages, battery life and more – all without having to open and close your flip case.
Click here for more.
>> To find out more about all the Samsung S8 and S8+ accessories, click here