New Fiat 600e is an Italian-flavoured EV crossover
Electric new arrival aims to tempt people out of petrol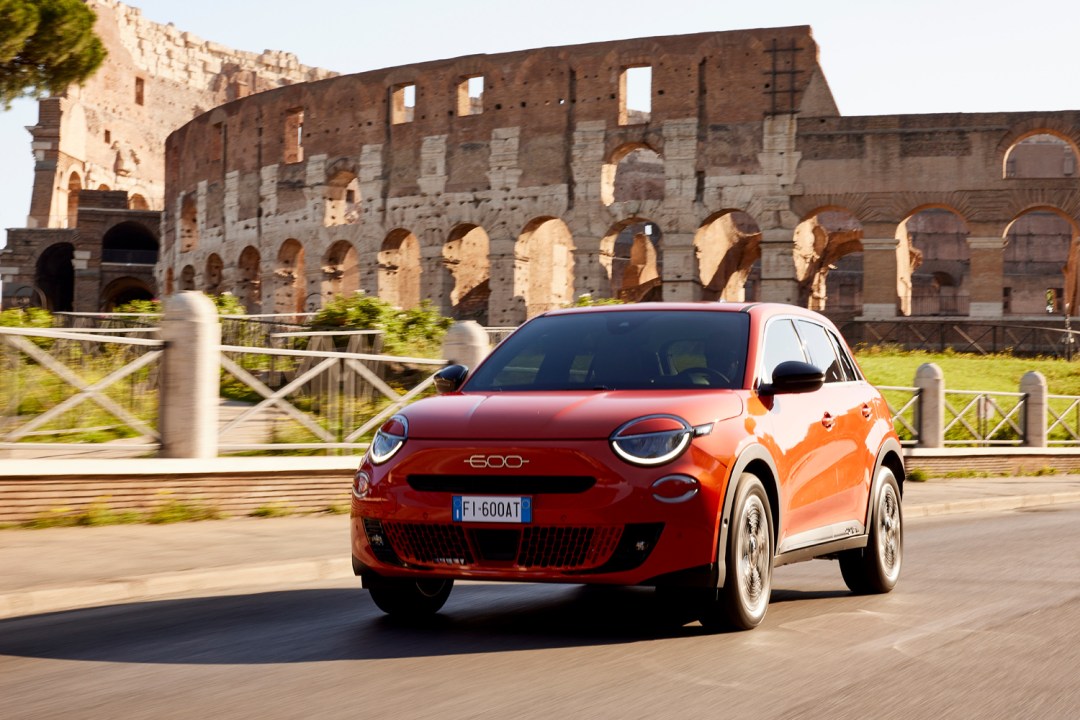 Fiat has revealed the 600e, a new electric crossover based on the same underpinnings as the recent and highly praised Jeep Avenger. It's got plenty of retro styling similar to Fiat's smaller but big-selling Fiat 500e, but packs a bigger 54kWh battery good for an expected range of 250 miles. A 100kW fast charger system should mean up to 80% charge in around 30 minutes.
Performance-wise, the Fiat 600e is likely to reach 0-62 in 9 seconds thanks to its 115kW electric motor, which sends 154bhp to the front wheels. Top speed is 93mph.
The 4.17m long Fiat 600e is like a larger 500e, with lots of neat styling touches and eye-catching alloys complementing the fairly minimalist design lines. Meanwhile, the cockpit is adorned with a few features reminiscent of the Jeep Avenger and carries a 7in dash supplemented by a 12.25in central touchscreen.
The Fiat 600e Red version will cost €35,950 (around £30,700 in the UK), while a fully loaded Prima edition should come in at €40,950 (roughly £35,000). By keeping it keenly priced, Fiat is hoping the 600e will be a tempting alternative to stiff competition from the likes of the Hyundai Kona, Kia Niro EV and Volvo's recently-announced dinky EX30 crossover.
The company also used its annual Fiat Brand Day event, held on the roof of the iconic Lingotto building in Turin, to outline its increased focus on an EV-only future. It's one that'll include the Fiat Topolino, a tiny electric city car based on Citroen's cute Ami runabout. As you'd expect, the little car has been given a decidedly Italian design theme, with a single-body colour and lots of neat styling flourishes.
A doorless Topolino Dolce Vita 'summertime' version should be ideally suited to pootling around Turin or Milano, while the standard Topolino (complete with doors) will perhaps be better suited to the UK climate.
There's around 46 miles of range from the diminutive 5.5kWh battery pack and a lean 6kW, 8bhp motor, which delivers a top speed of 28mph.
It's also keenly priced on Fiat's home soil, at around €7,500 with options to buy it outright, or via a roughly €39 monthly payment option that makes it competitive with Italian public transport. It'll be let loose on city streets in 2024.