Jeep Avenger review: a cute bundle of fun
An all-electric Jeep that's made for roads more than mud
The new Jeep Avenger is a small SUV that's fabulous to look at. But it's rather different compared to standard Jeep fare. It's fully electric, there's just front wheel drive and it's not all that rugged. Anyone with a penchant for muddy ditches and the wider off-road world can seek solace in some additional drive modes that enable you to tackle mud, sand and even snow. But aside from the 200mm above ground ride height, that's about it for the 4×4 fans out there.
Seriously though, the Jeep Avenger could do brisk business for parent company Stellantis, which manages to pack in quite a few component parts from other models in the group, including the Peugeot e-2008 and Vauxhall Mokka Electric. It certainly stands out from the crowd and delivers not far off 250 miles on a charge. The car will also appeal to folks with smaller family members thanks to easy all round access, while pricing keeps the car within reach of those on a tighter budget.
Model-wise, there's just one fully-automatic electric powertrain, which features a 54kWh battery available in Altitude, Longitude and Summit editions. If you want all the good stuff along with fancier alloys and are prepared to pay for it, the Summit model we tried has to be the one to go for. However, if you're happy with the same funky Jeep vibes inside and out, there's not much to put you off the base-level Longitude model, which is priced from £34,800.
Styling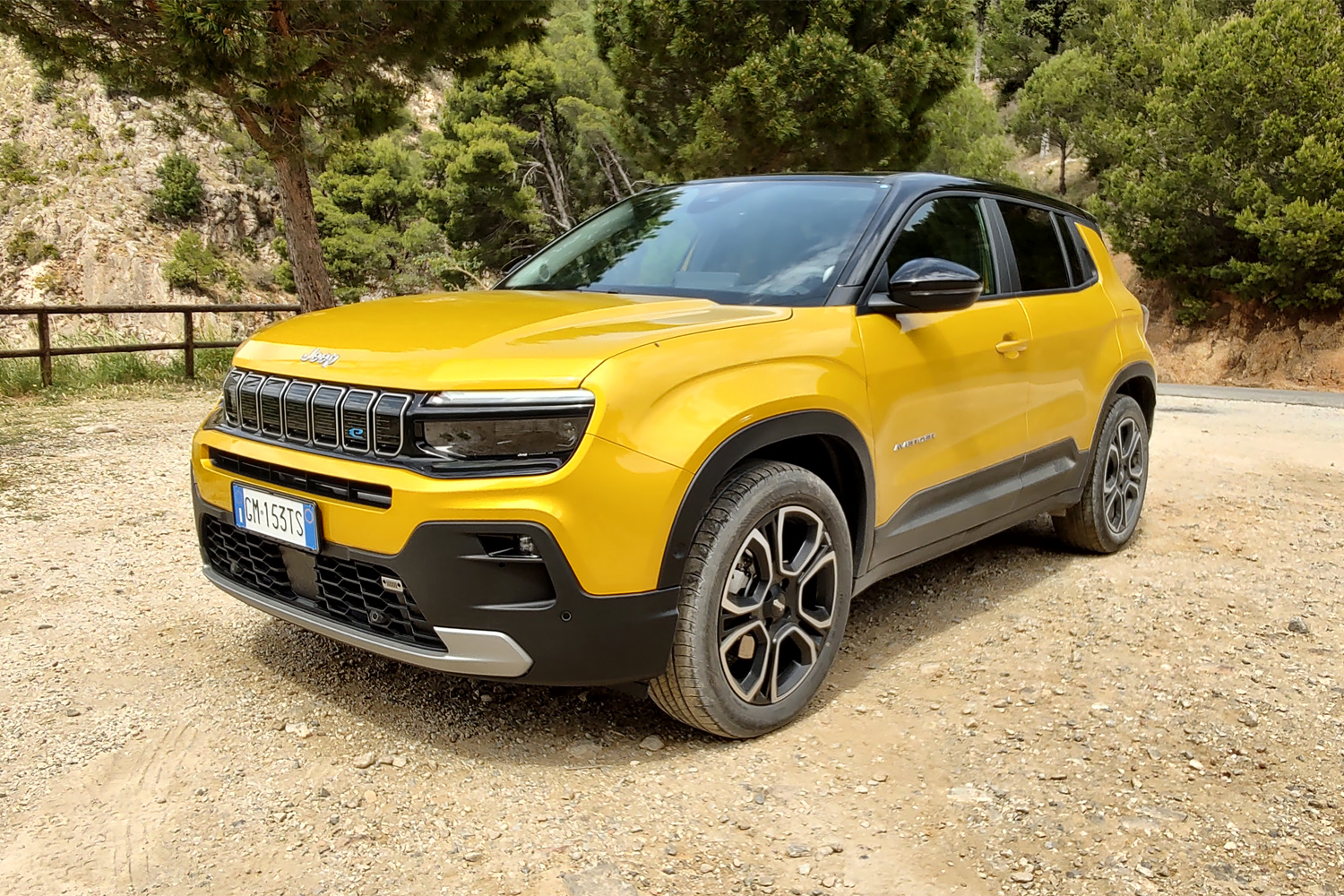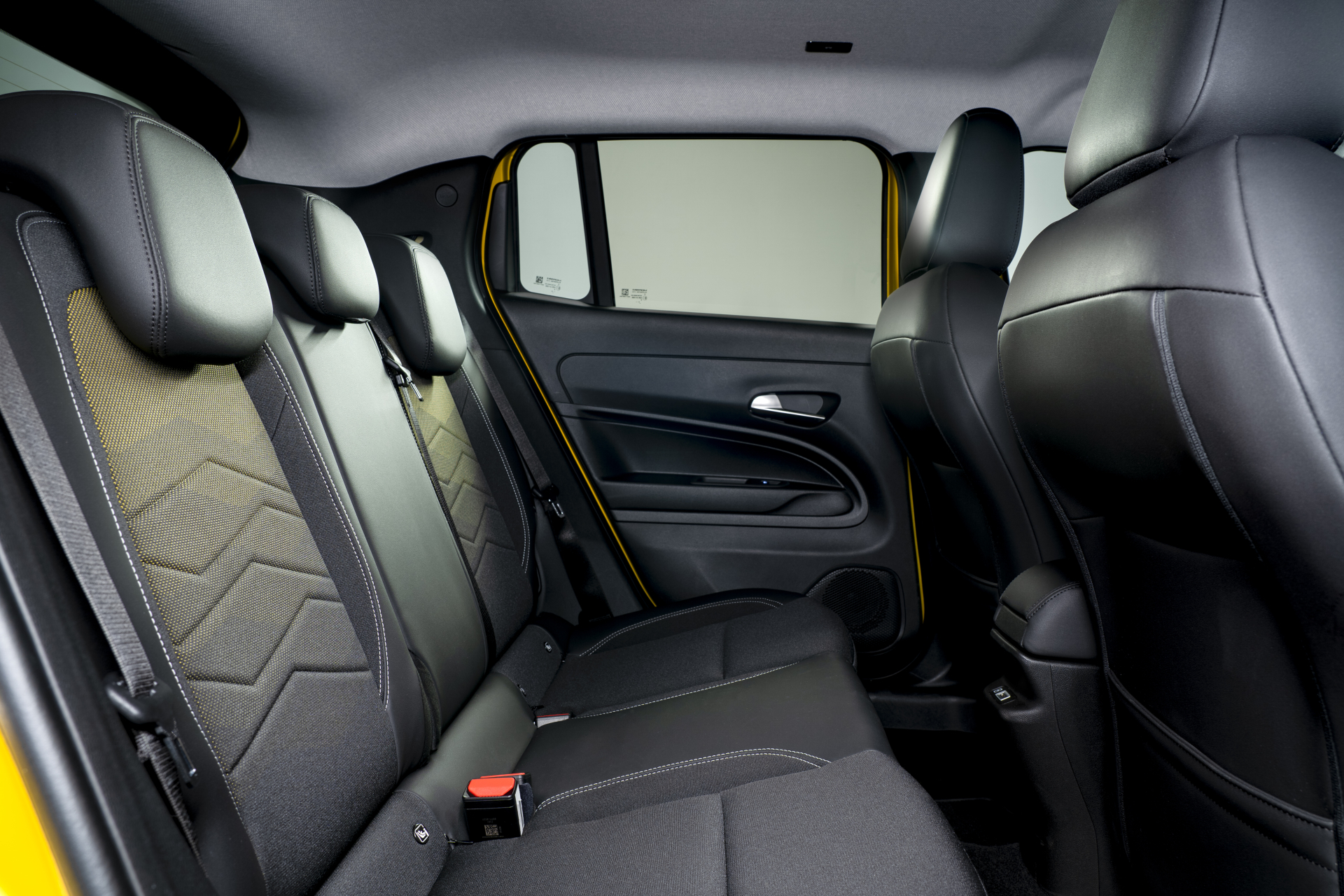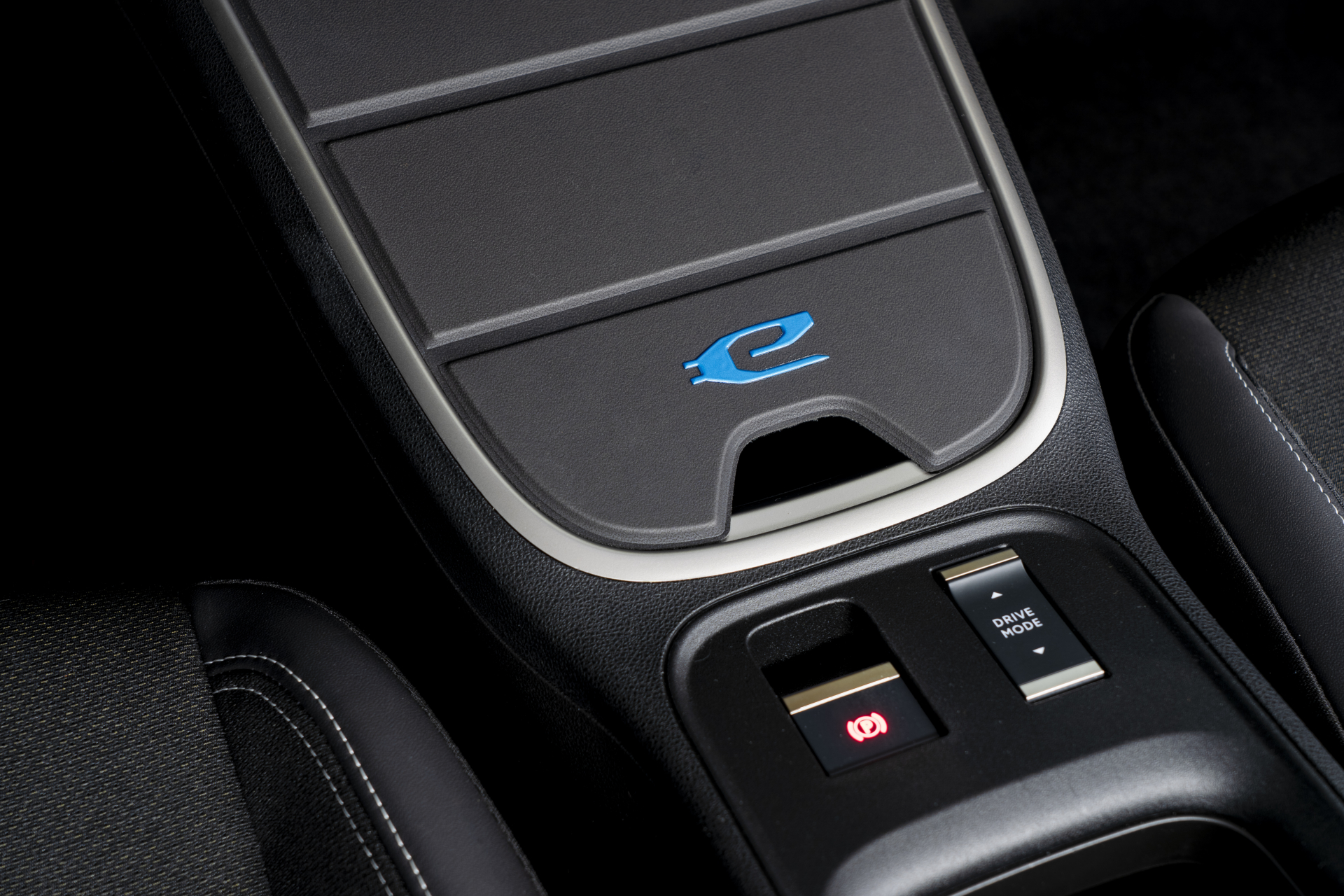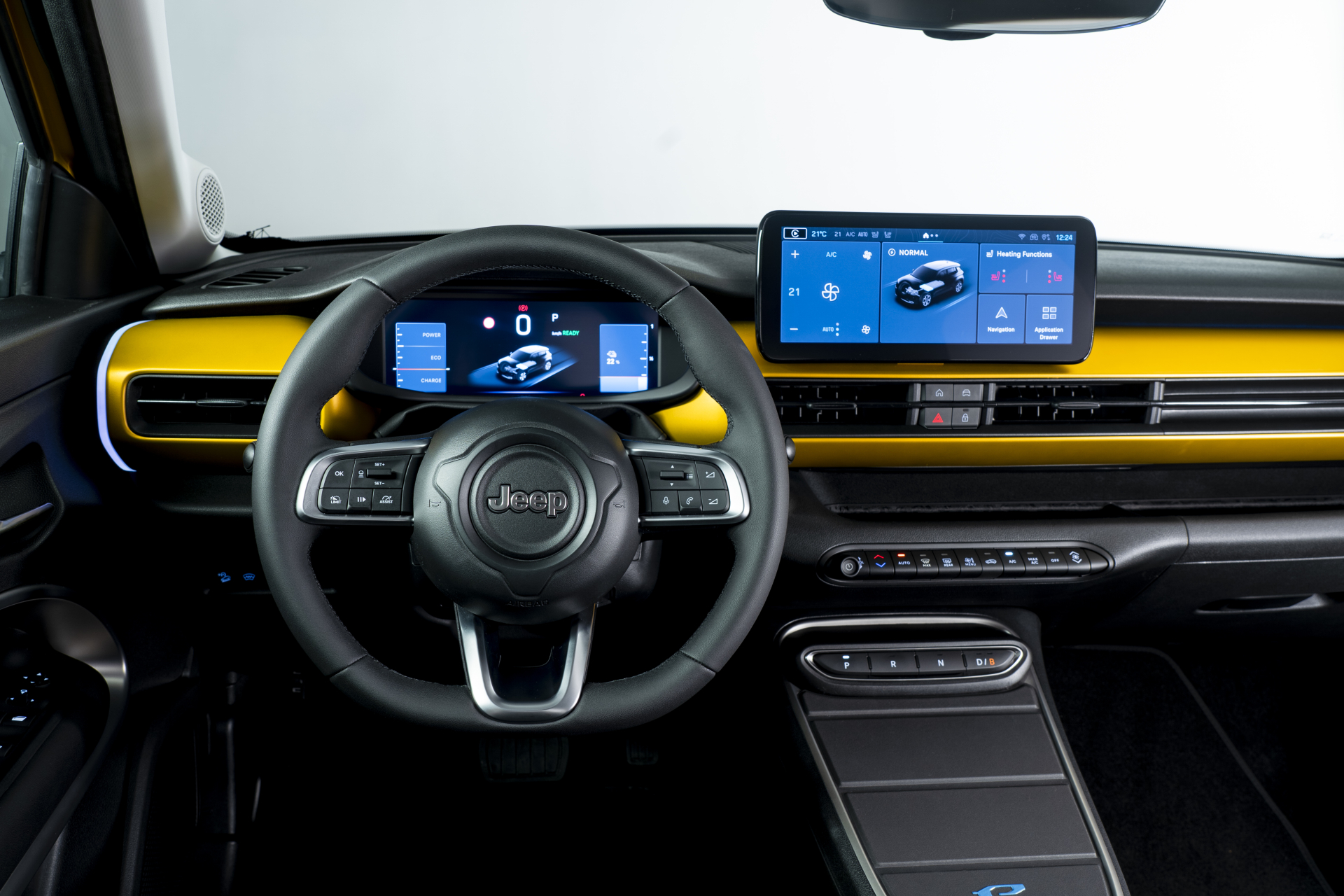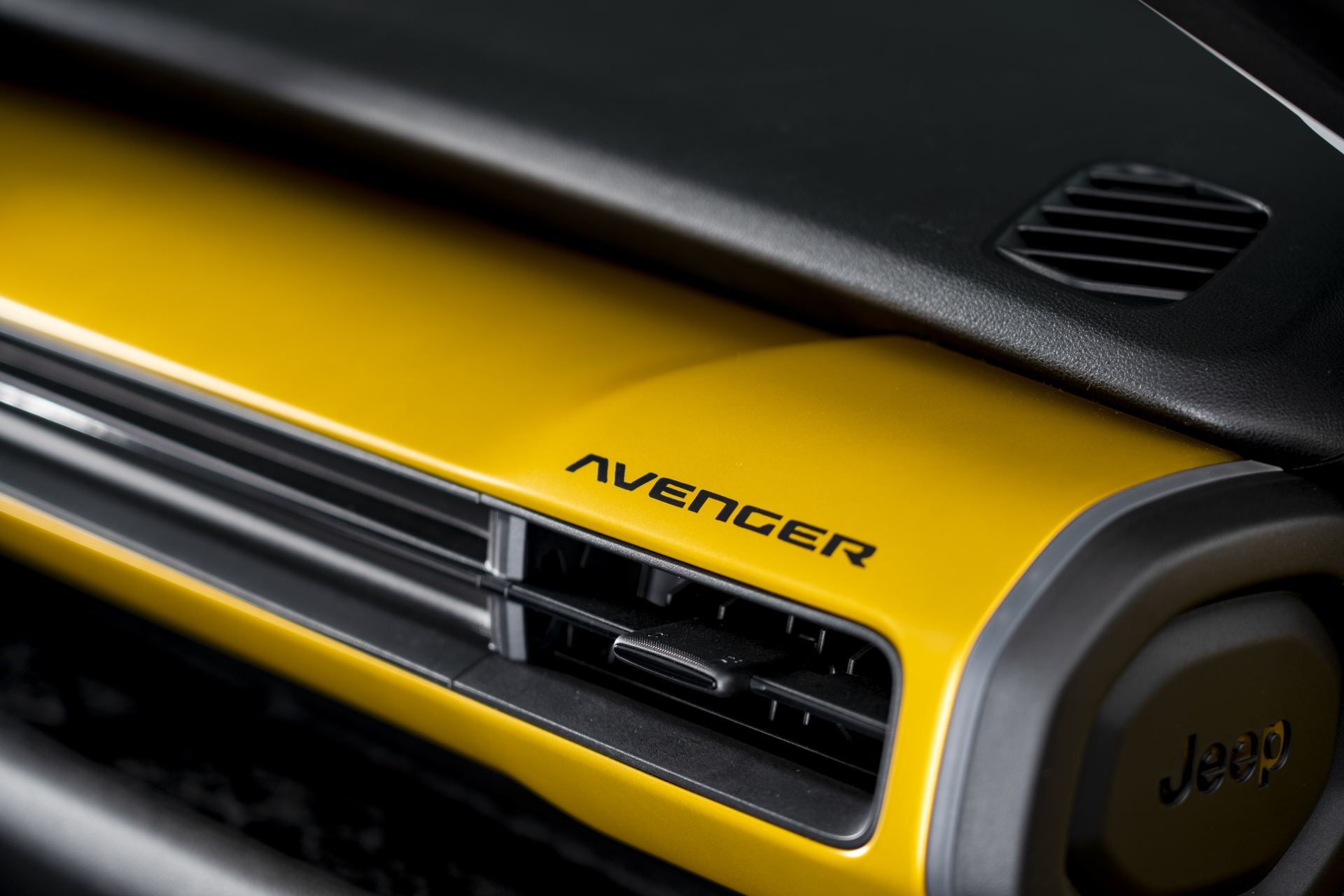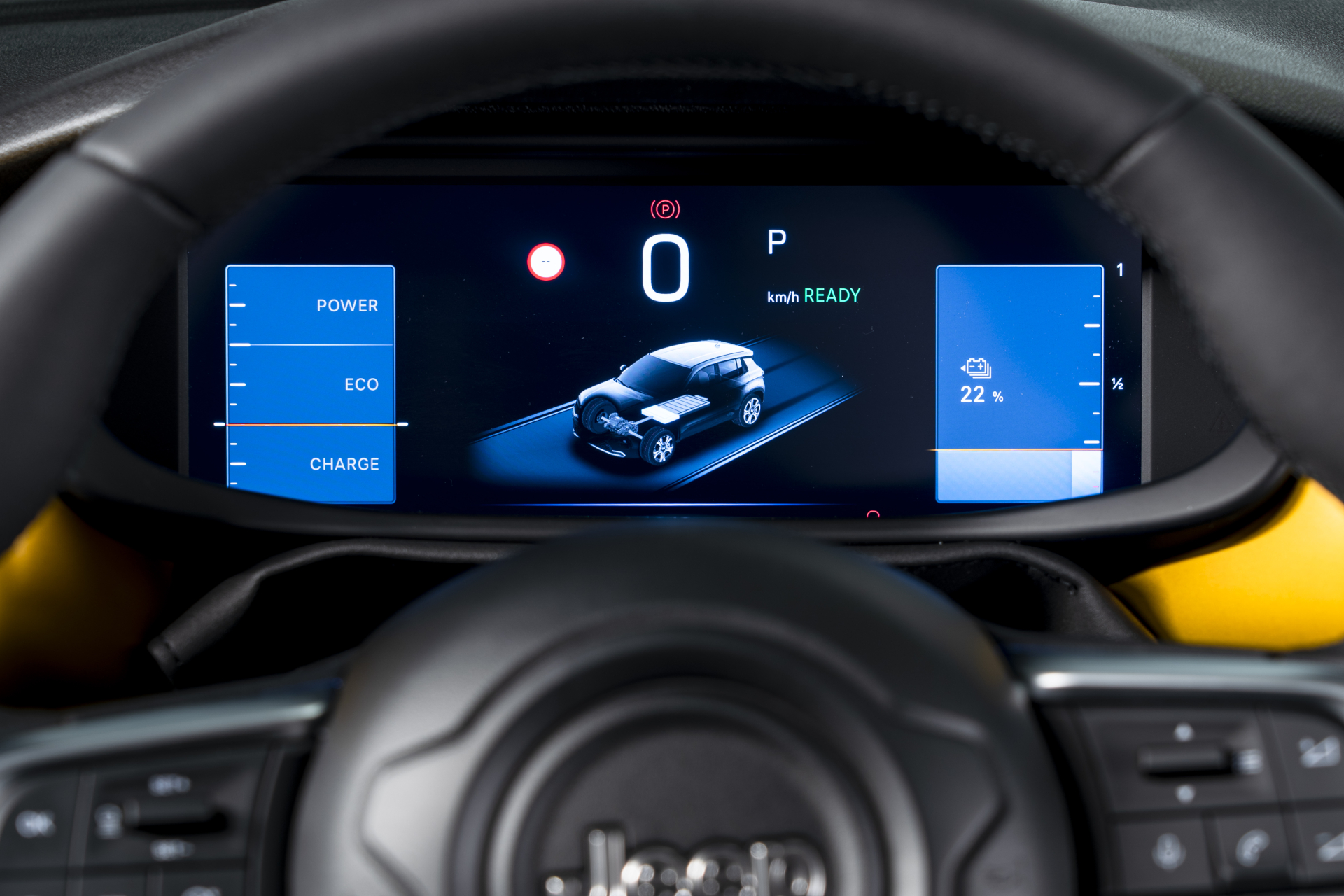 Walk around the Jeep Avenger and it has all the styling flourishes you associate with this rugged, off-road-friendly brand, but it's all been shrunk down into a mini SUV that's just 4,084mm long. The overall effect is really impressive, with lots of rounded off angles and a range of striking colours that make the Jeep Avenger look even better. The designers have neatly carried the colour coding on through into the interior, so it's possible to have a dashboard that matches the outside paintwork.
There is quite a lot of plastic cladding around the lower regions of the Jeep Avenger, but if you've got one in the decidedly cheery Sun Yellow colour the contrast works to great effect. Presumably it'll prove useful for taking the worst of the mud, gravel and grit if you do venture into the unknown that is a car boot held in a field. And, as mentioned earlier, the Jeep Avenger offers up a commanding view of the road thanks to 200mm of clearance and plenty of glass. The smallish dimensions also mean the Avenger is perfectly suited to smaller roads, which is refreshing compared to many gargantuan SUVs.
The trade-off to this is the way the interior feels quite snug, which isn't really a negative as it's fine for the market it's aimed at. The front seats are comfortable and easy to get into position. There's a central storage area that is obscured by a neat little magnetic dust cover, while you also get plenty of storage cubby holes throughout. Meanwhile, seating in the back is easy to get into, but if front occupants have their seats back, the legroom does suffer. Headroom, on the other hand, is more than acceptable.
The drive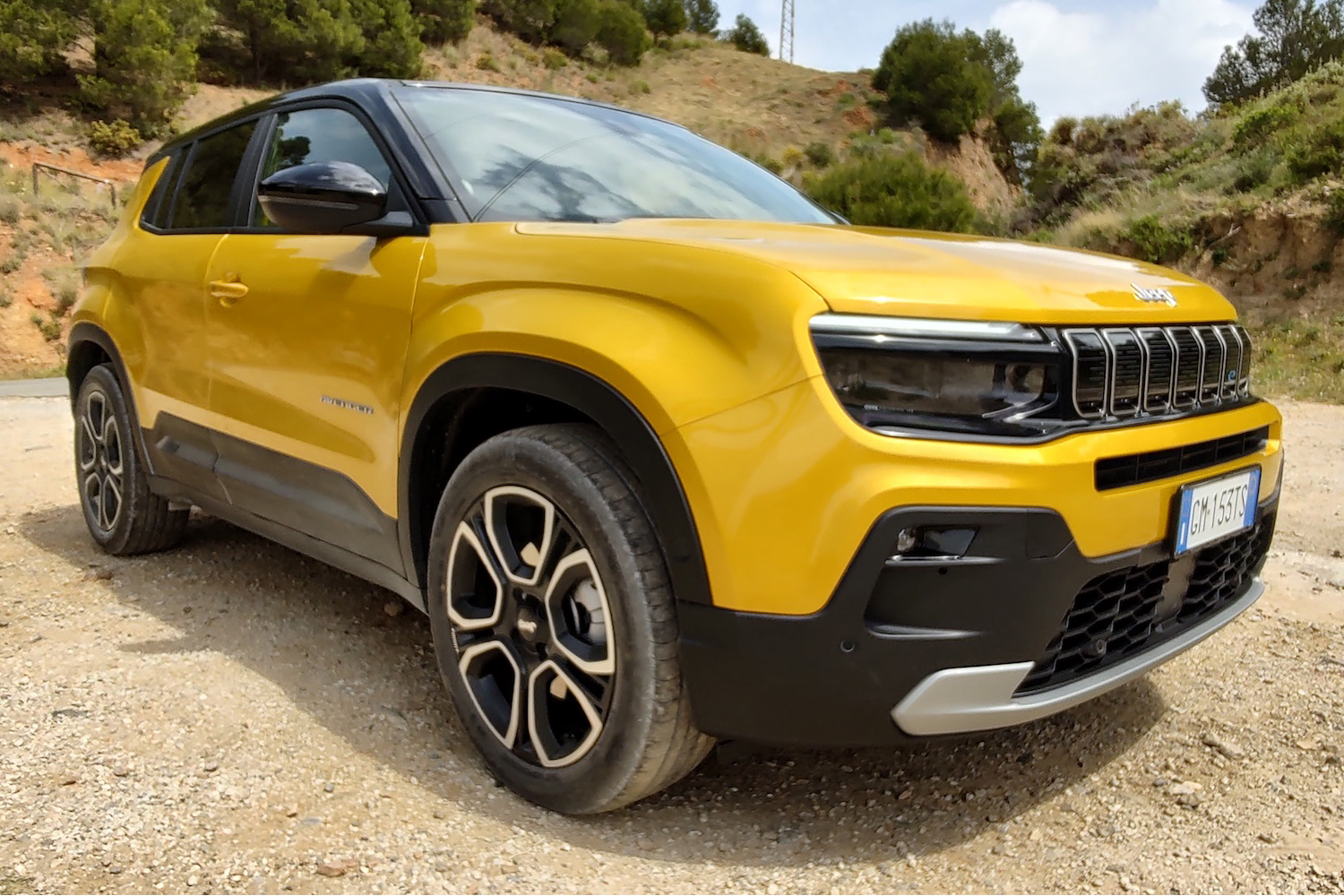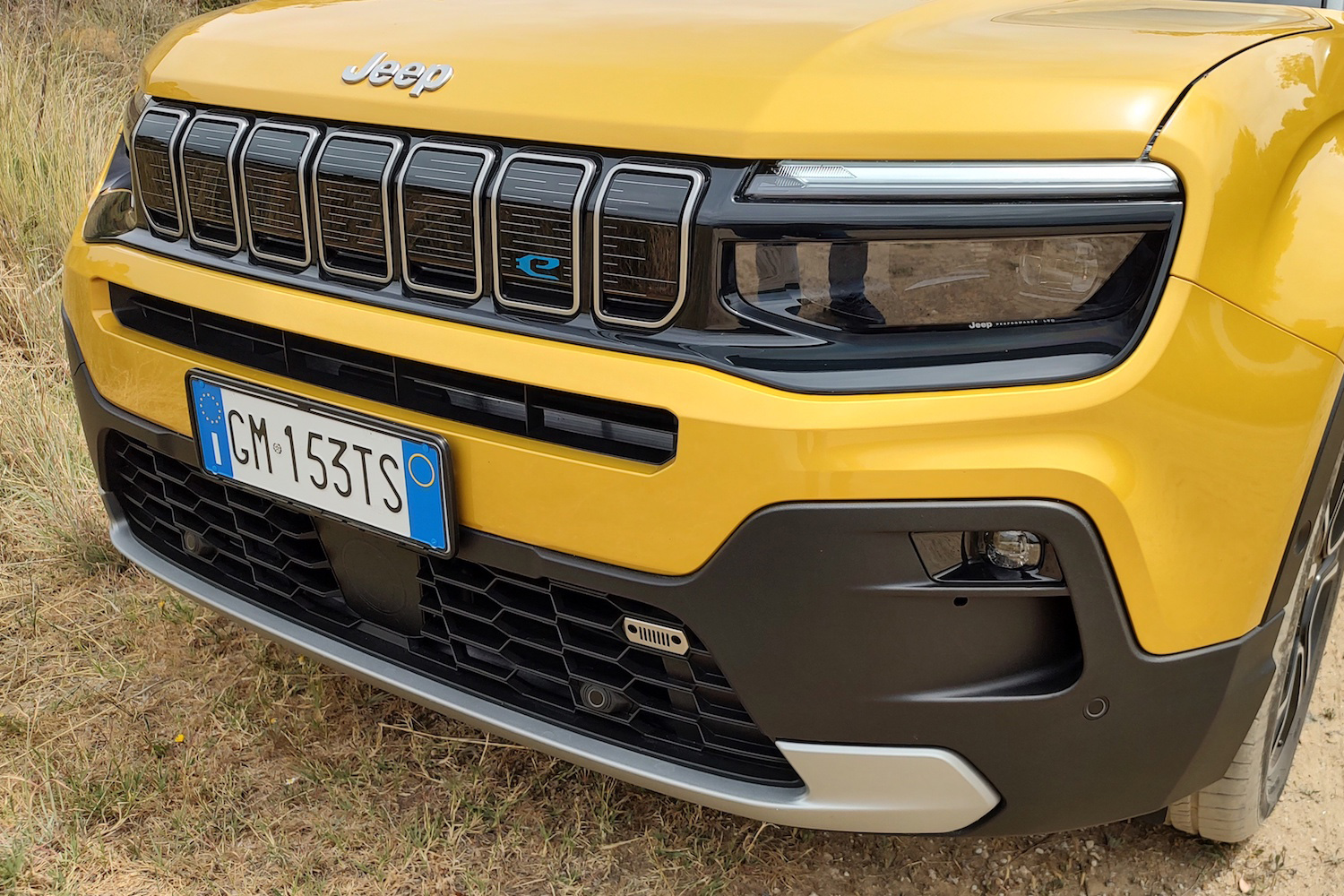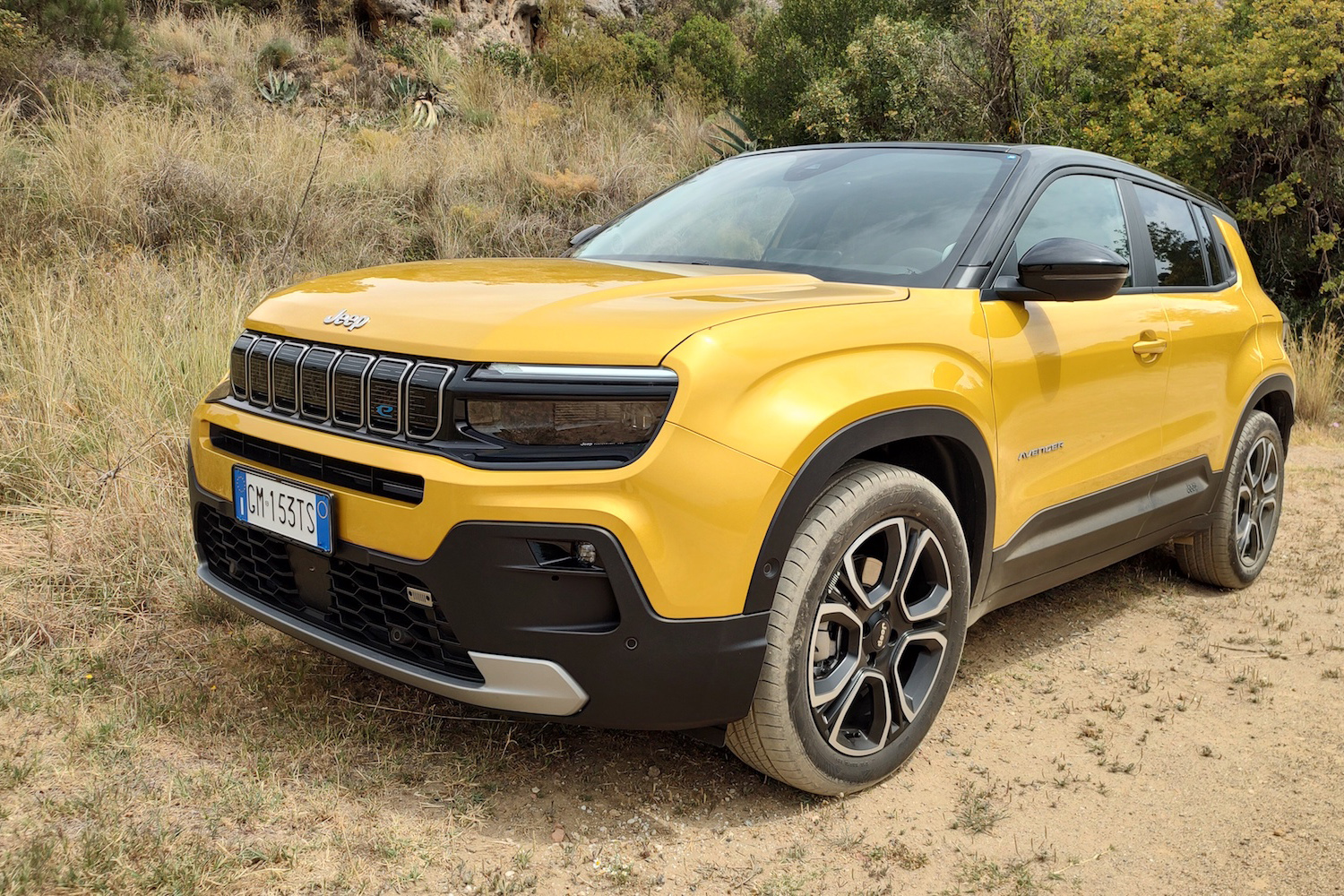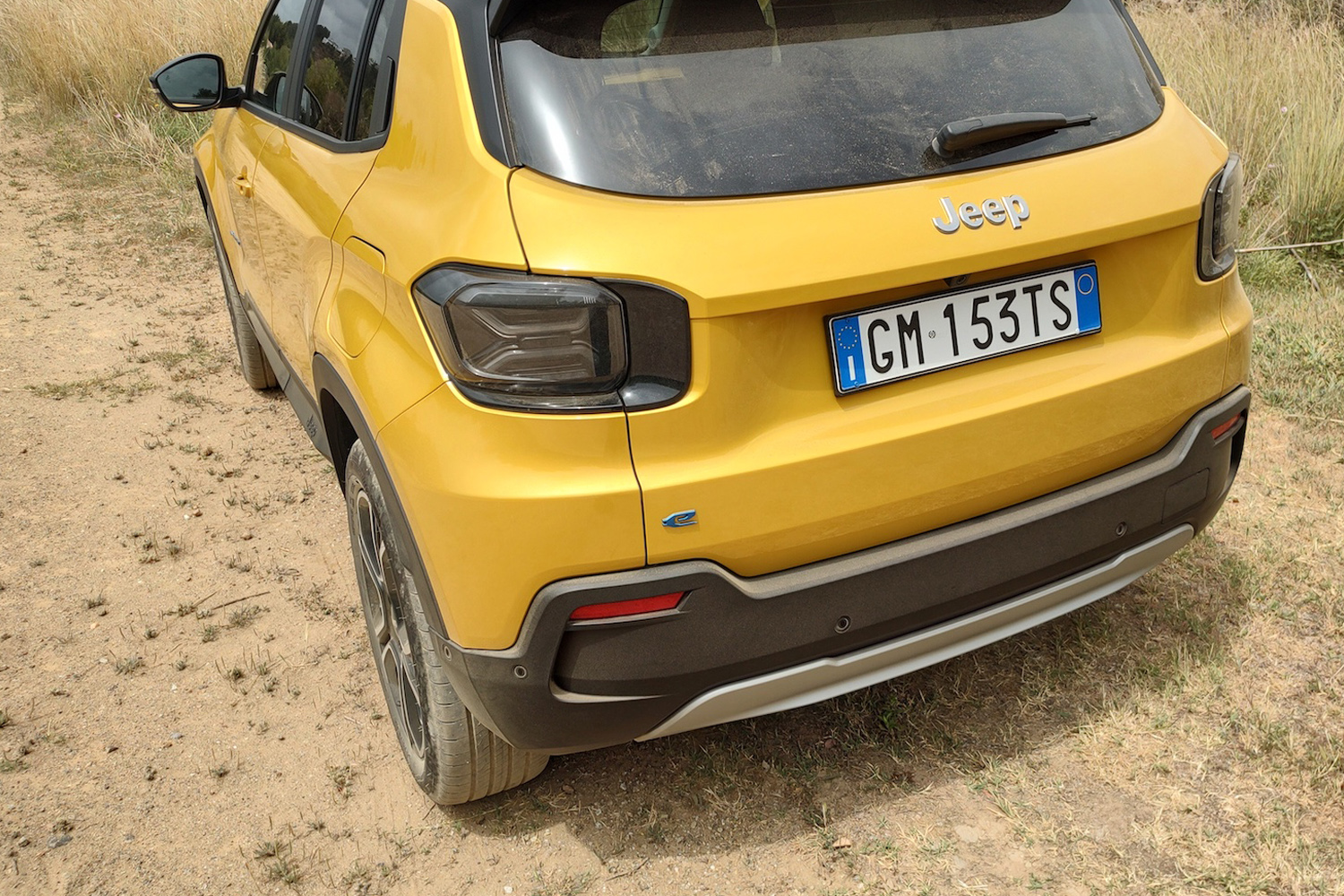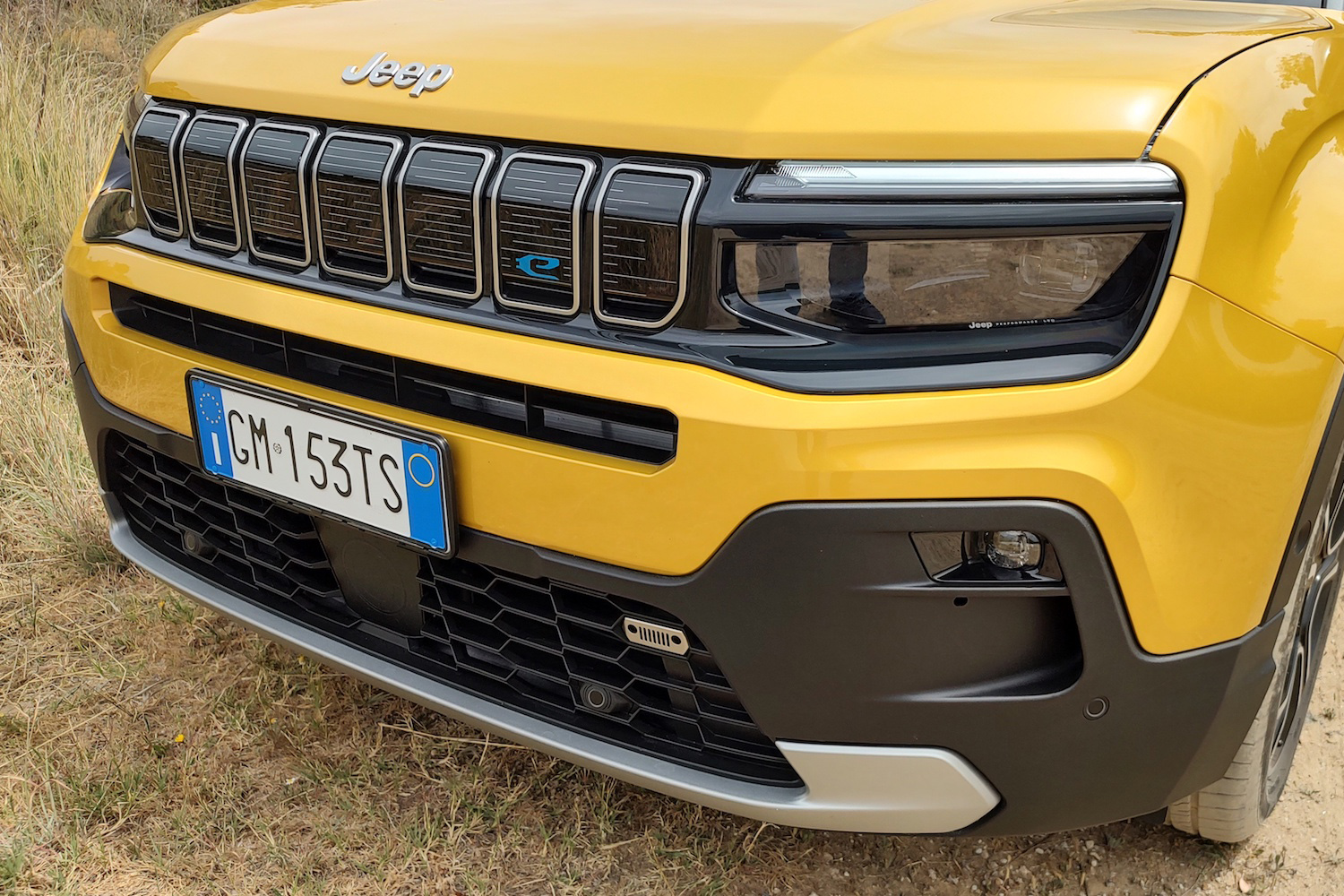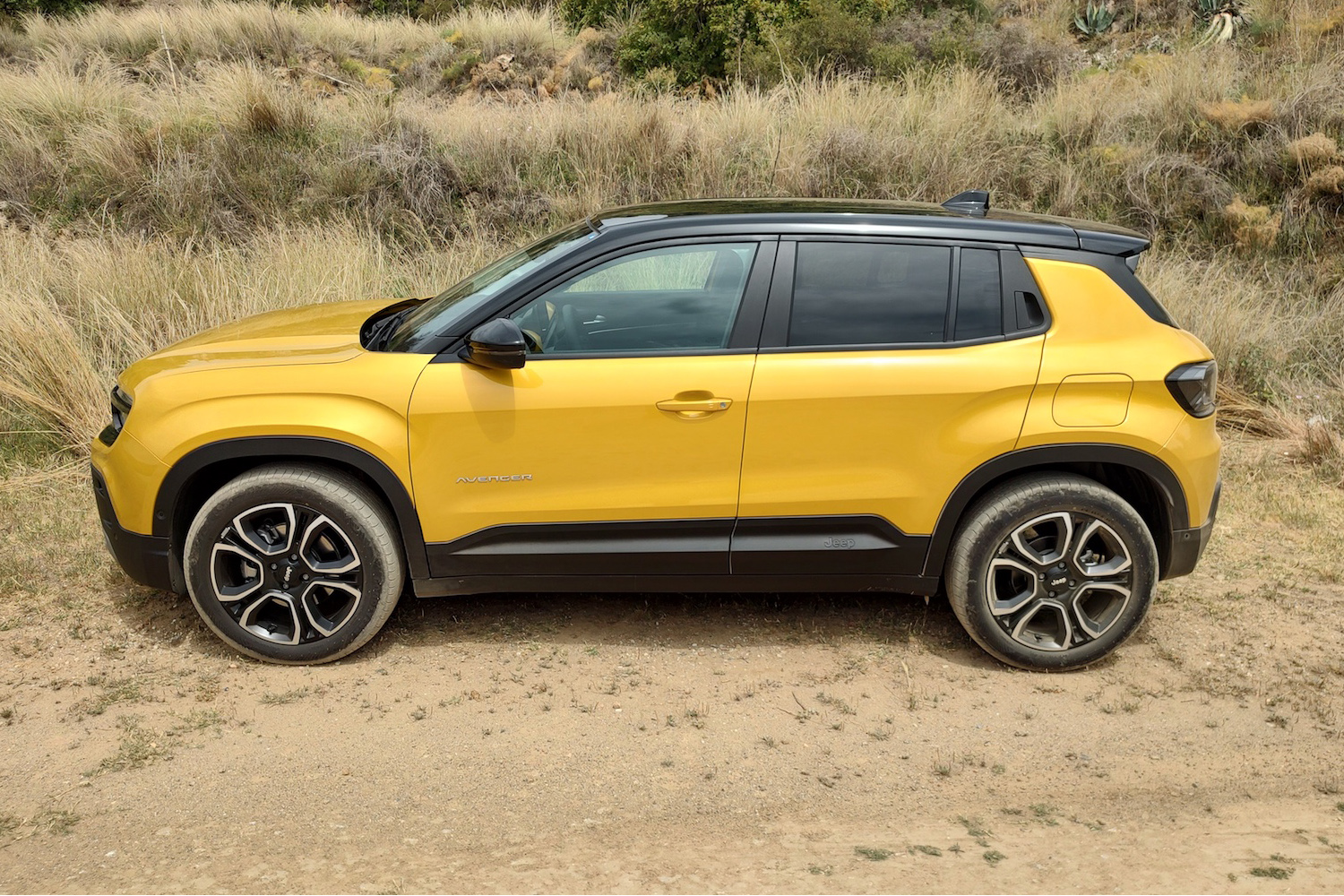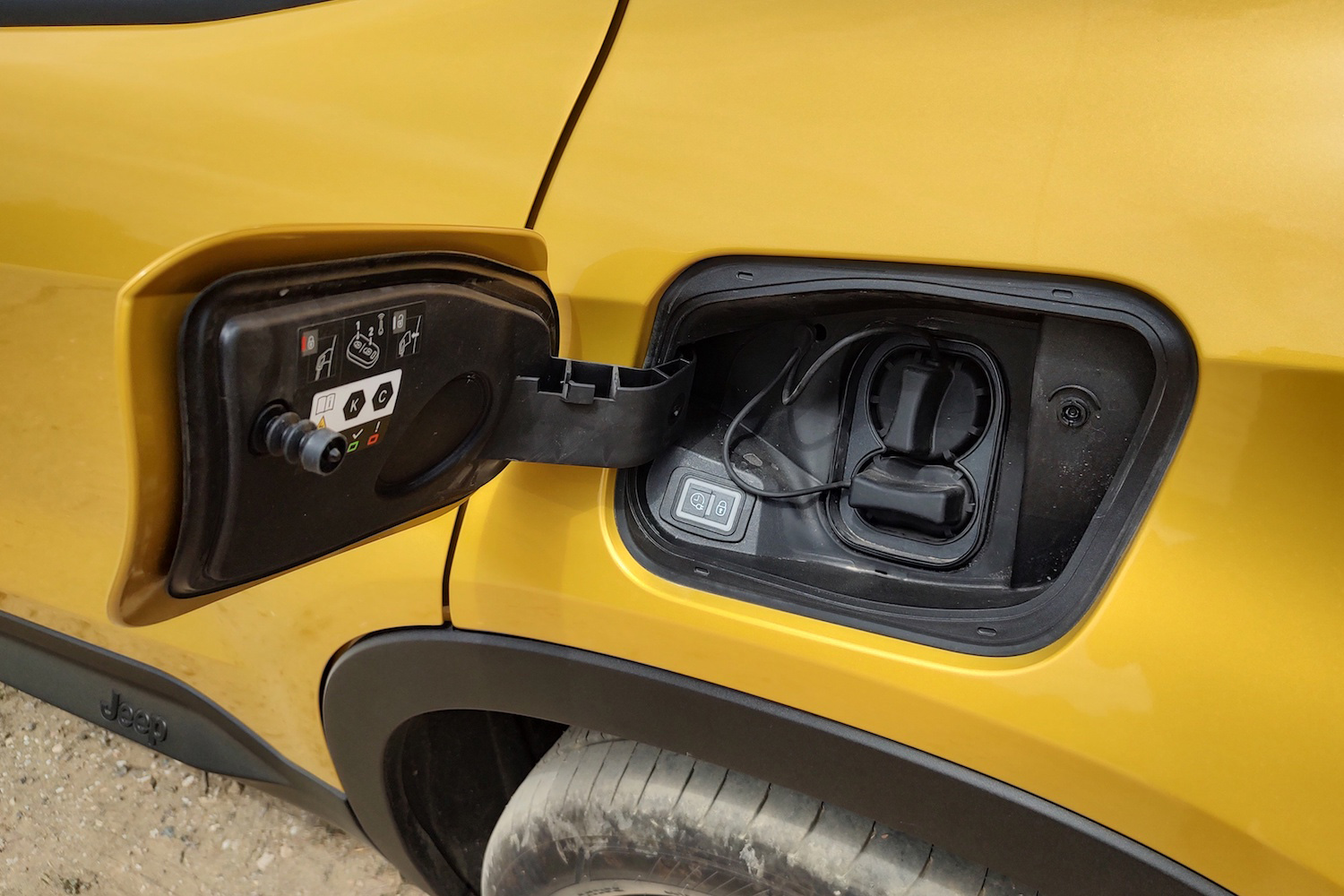 Out on the road, the Jeep Avenger is a fun thing to drive. The compact dimensions makes it practical around town and it's easy to park too, thanks to light steering. It feels nimble and you can opt to press the 'B' button if you want to exploit the car's regeneration capacity, not that it's overly noticeable when you do. While there's not a huge amount of power on tap, the Jeep Avenger is fine for picking around city streets.

Get out in the motorway and the Avenger seems happy enough, with a little bit of wind noise coming from the rear windows in our test example. Aside from that, it's largely quiet, comfy and even goes around corners very nicely considering the loftier ride height. Try the Jeep Avenger on some back roads with the Sport mode engaged and it gets even more zesty, though the off-road options are definitely for less challenging conditions than they suggest. The 18-inch wheels on our car also proved good at handling lumps and bumps, while lower-end models get 16s.
The technology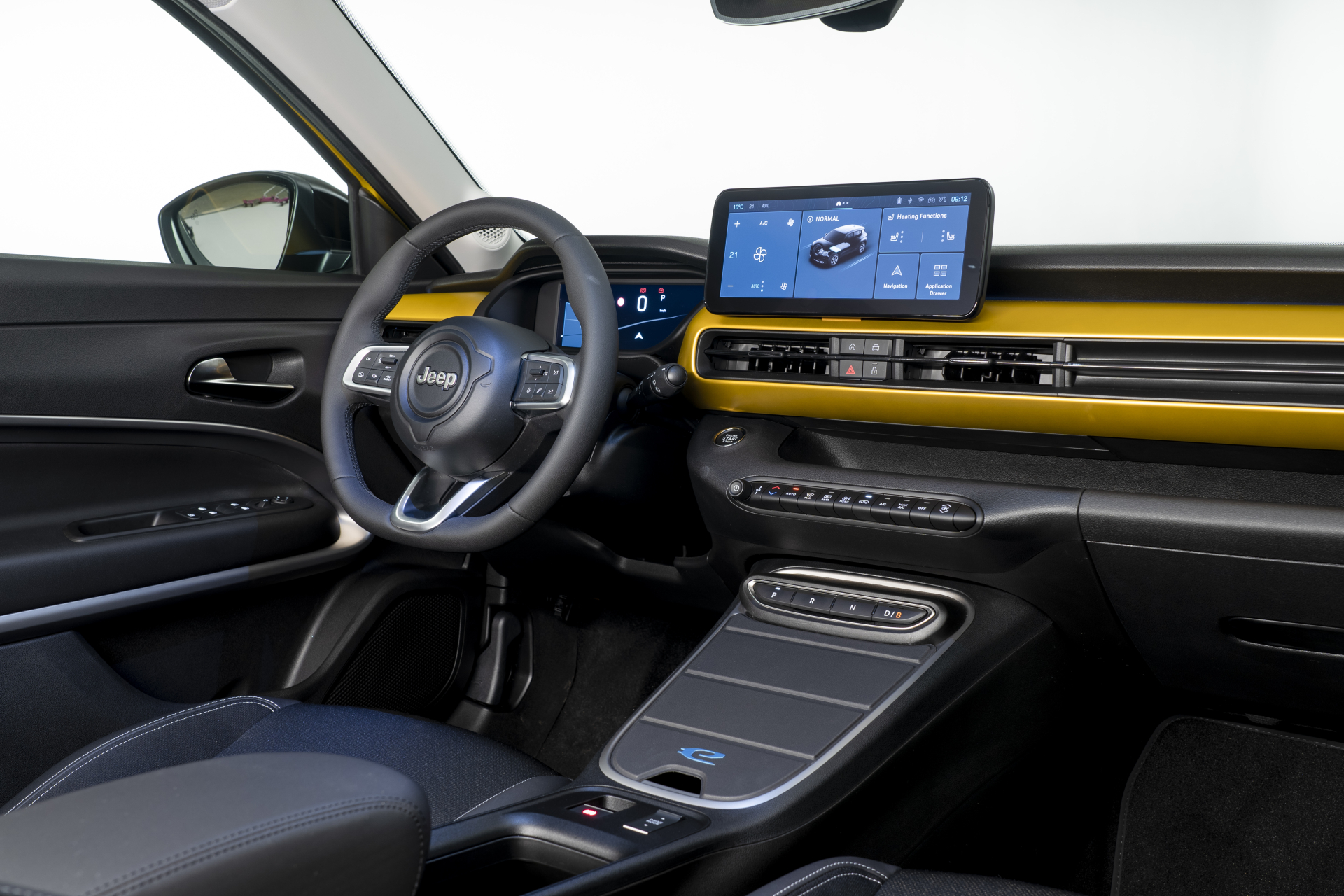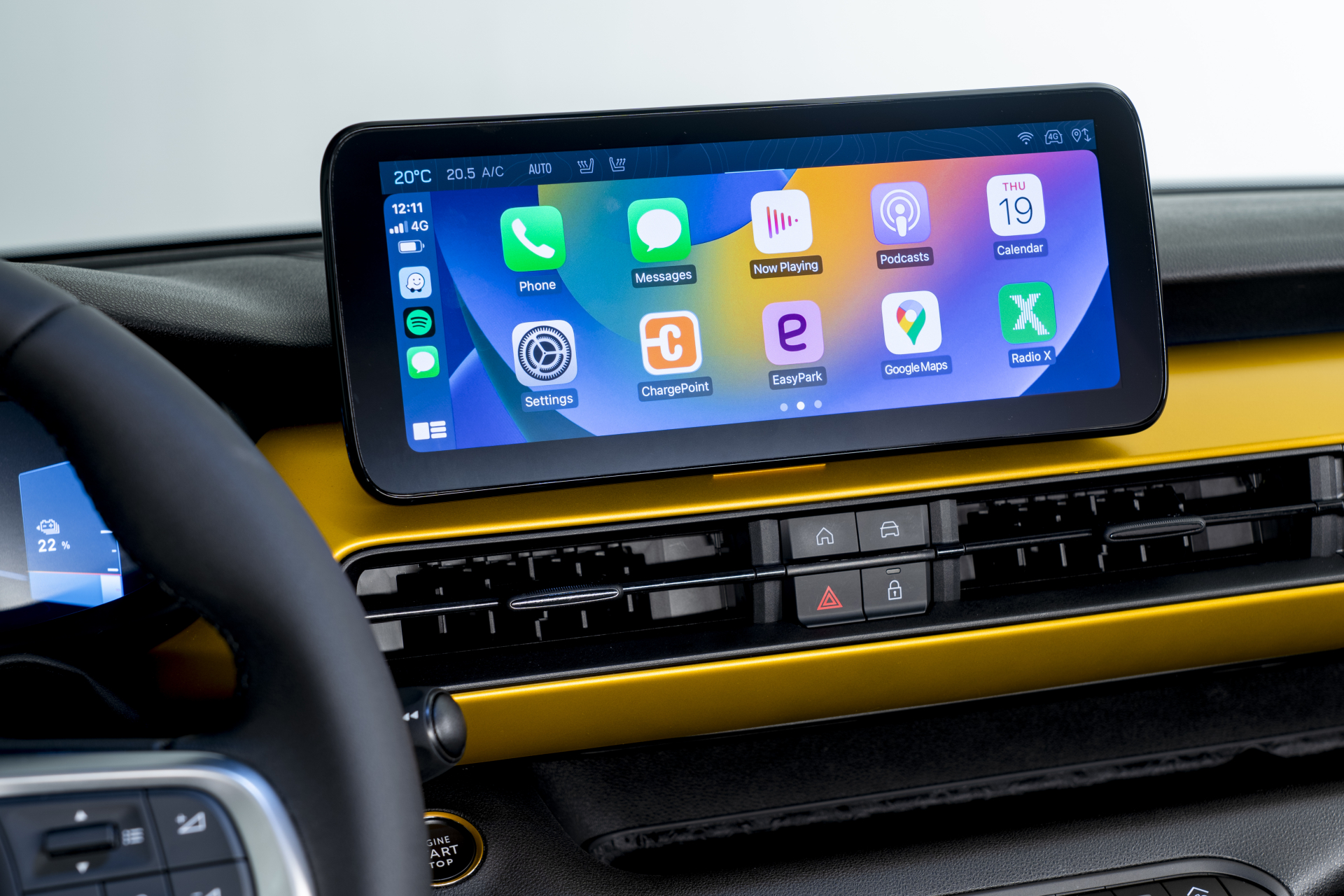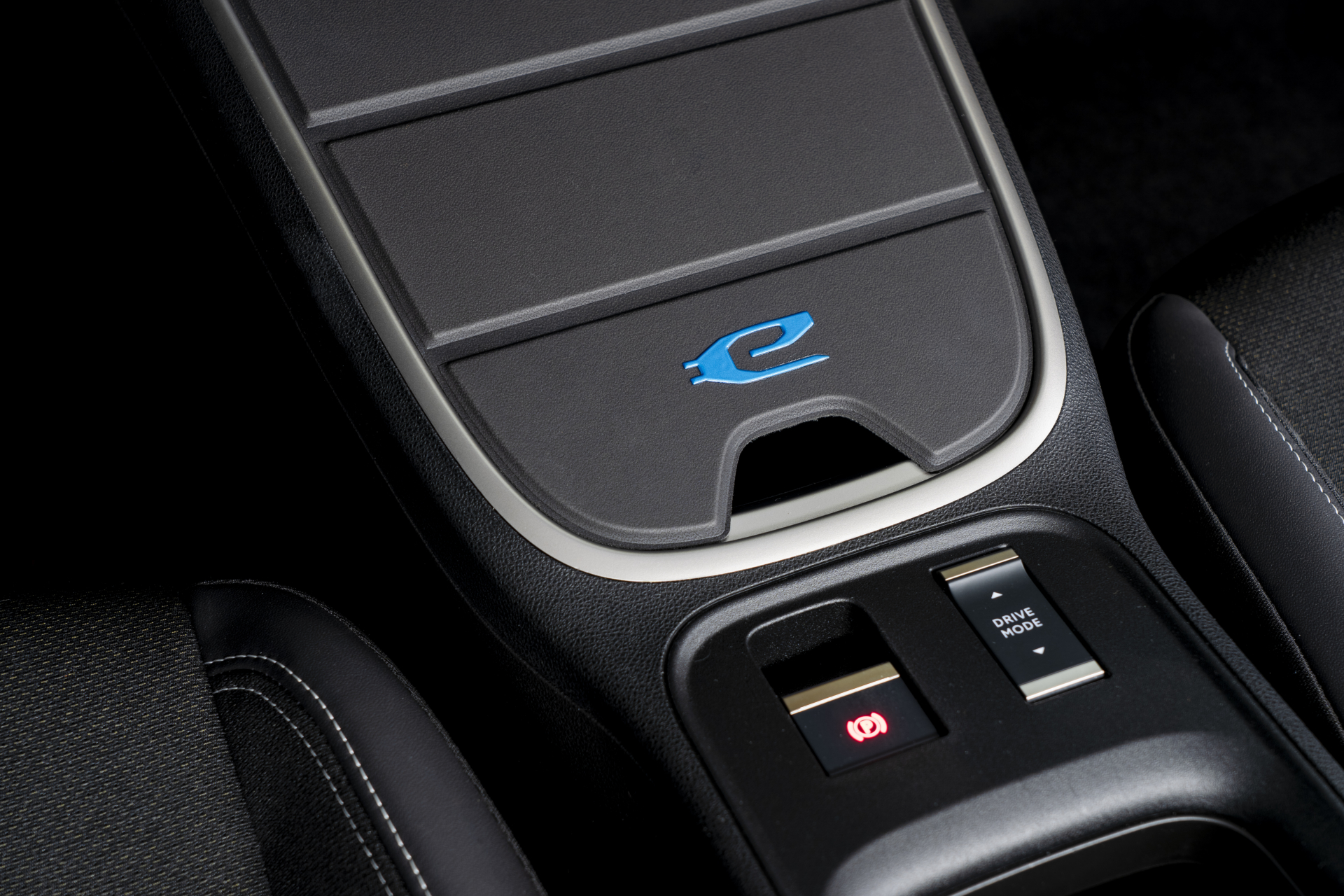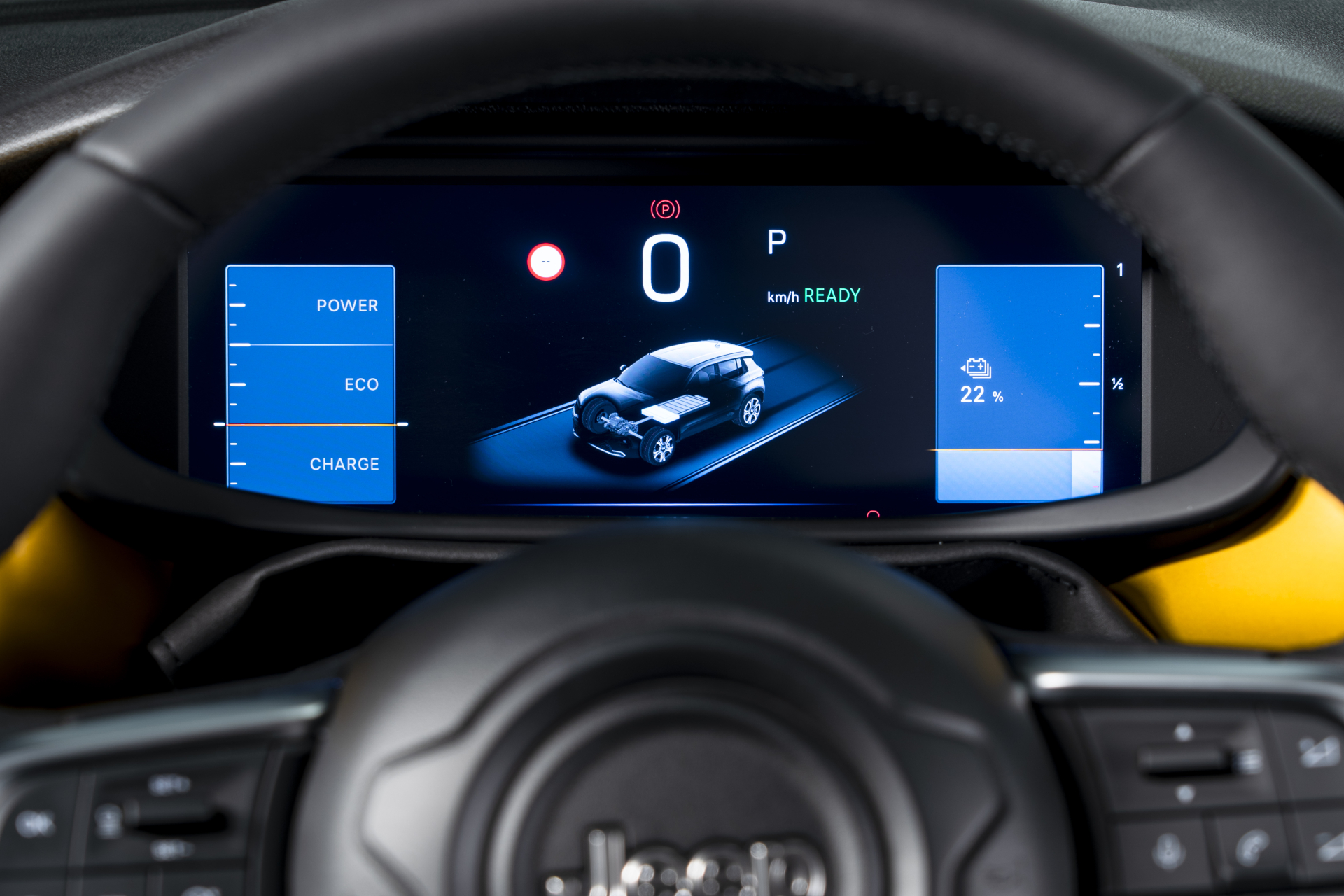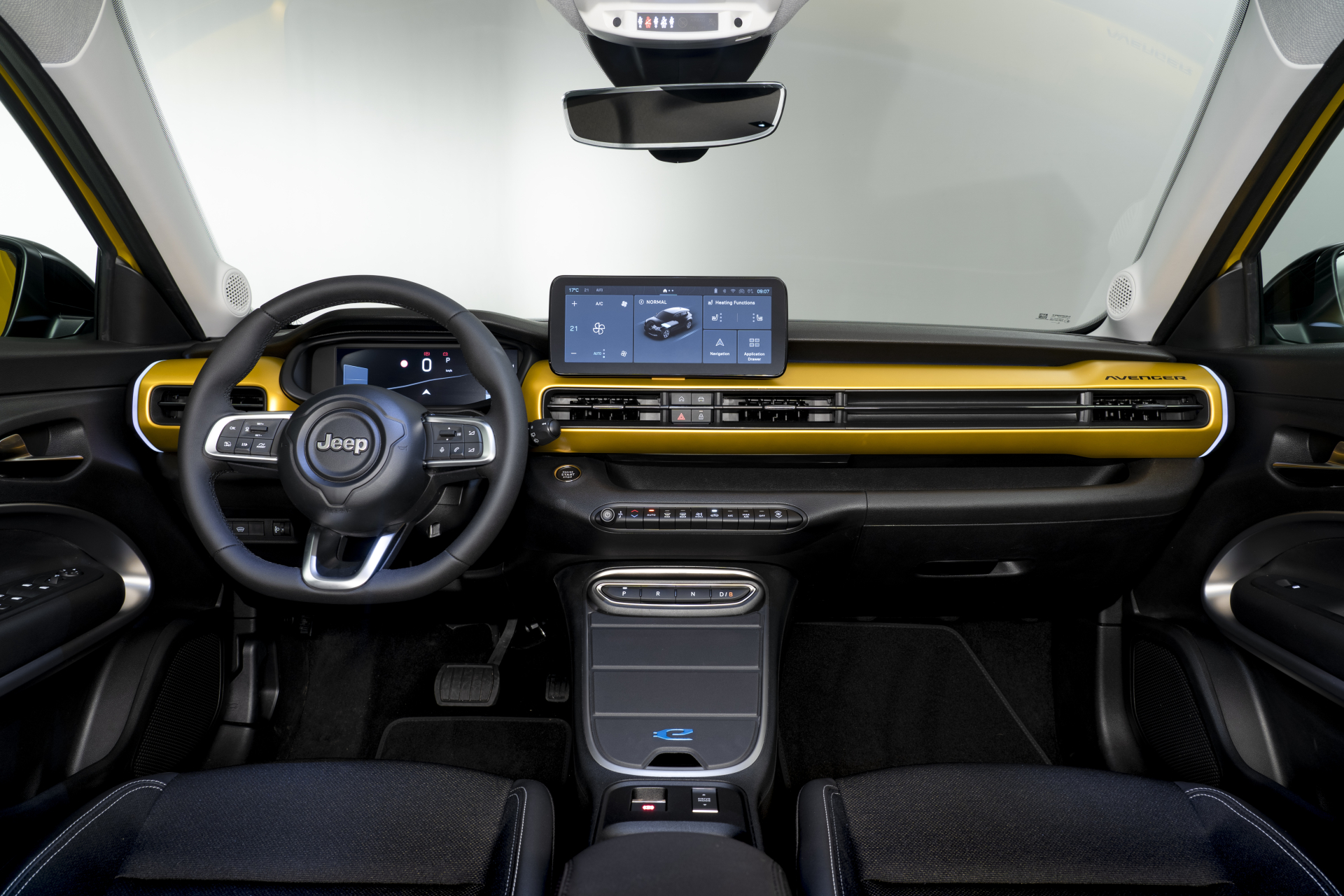 Jeep's Avenger doesn't come with a small mountain of tech on-board, but what there is does everything you want it to, especially from the infotainment side of things. The landscape, 10.25-inch infotainment screen is nicely laid out and easy to read. Supplementing this are a row of piano-style tabs beneath for everyday tasks such as climate control. The premium models have sat-nav built in, which worked as expected, plus there's Android Auto and Apple CarPlay if that's more your thing.
Our top-of-the-range Summit model packed in front and rear sensors along with a rearward-facing camera, all of which is an added bonus despite the relatively easy to manage dimensions of the car. You get a good view of driver info from the display in front of the steering wheel too. There's also a decent selection of charging ports for keeping passengers from stressing about how they're going to charge their phone or tablets. Potential owners with a family can therefore relax.
Jeep Avenger verdict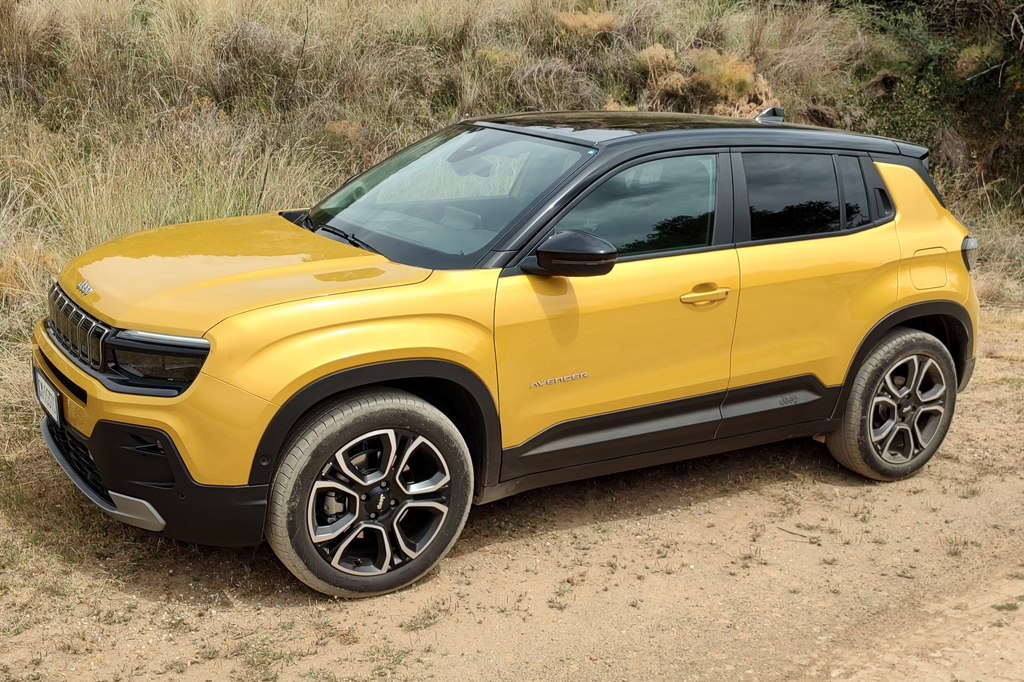 The Jeep Avenger is a keenly priced, small-scale SUV that hits the spot on most counts. It's definitely fun to look at and generally rewarding to drive. You'll get around 245 miles of range too and speedy charging, which can get you from 20% to 80% in less than half an hour.
In that respect, it's suitable for longer runs but the Jeep Avenger actually feels more at home picking through congested towns and cities, rather than heading down the motorway. It's definitely unlikely to see much in the way of off-road action either, but at least you have those mud, sand and snow options hiding in there, just in case you need them one day.
Jeep Avenger technical specifications
| | |
| --- | --- |
| Motor | 115kW electric |
| Battery | 54kWh |
| Power | 154bhp |
| Torque | 191lb ft |
| 0-60mph | 9.0sec |
| Top speed | 93mph |
| Range | 245 miles |
| Charge rate | 100kWh |
| Cargo volume | 380 litres |