Honda e:Ny1 is a family-friendly EV SUV with 256-mile range
Honda has big plans to expand its EV range with 30 models planned in the next seven years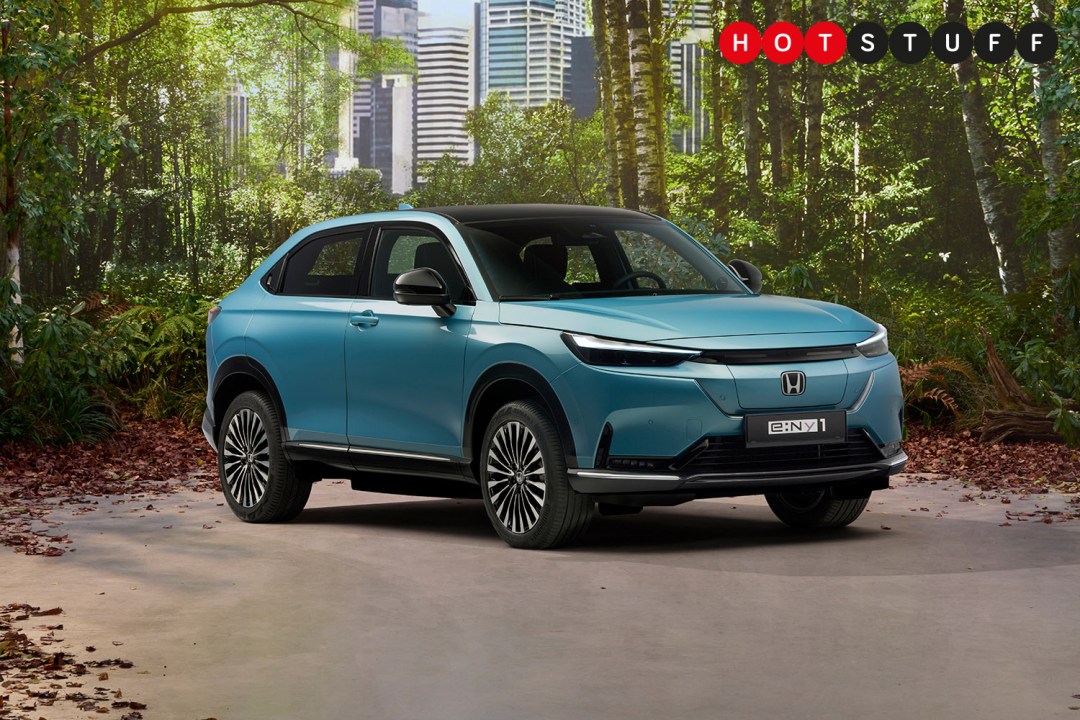 Honda is ramping up its electric car rollout, with the all-new Honda e:Ny1 electric SUV taking the lead. The Japanese carmaker already has the cute (but often overlooked) Honda e city car, but the e:Ny1 marks a shift towards an all-electric line-up with 30 EVs planned by 2030.
The Honda e:Ny1 is a B-segment SUV, which will put it up against the likes of the Kia Nero EV and the Volvo XC40 Electric and is aimed at families who need reasonable range and space. Built on the company's e:N Archtecture F platform, the car features a 68.8kWh battery and 15-kW electric motor.
Performance-wise, the 201bhp e:Ny1 should be a little more potent than the Honda e, with a 0-62mph time around the eight second mark. Not bad for a sizeable car that's about as big as Honda's current HR-V crossover.
Honda says the front-wheel drive e:Ny1 will be good for around 256 miles on a charge, while replenishing the battery can only be done with a maximum DC charging speed of 78kW. Honda looks to be aiming at buyers who will happily plug in at home and charge overnight, with the emphasis on convenience rather than speed.
The Honda e:Ny1 sports clean lines on the outside, with a charging port that's hidden behind a front-facing retractable cover, while lights above this flash to indicate which part of the charging process is taking place. Around at the back, Honda has adopted letters that run along the middle of the tailgate instead of a trademark logo badge.
Inside, the Honda e:Ny1 is notable for its large portrait-mounted 15.1-inch infotainment touchscreen. Alongside having all of the usual controls from sat nav and entertainment options, there are also fingertip controls for climate adjustment. Owners will also be able to use physical buttons to access core controls via the centre console, as well as on the steering wheel.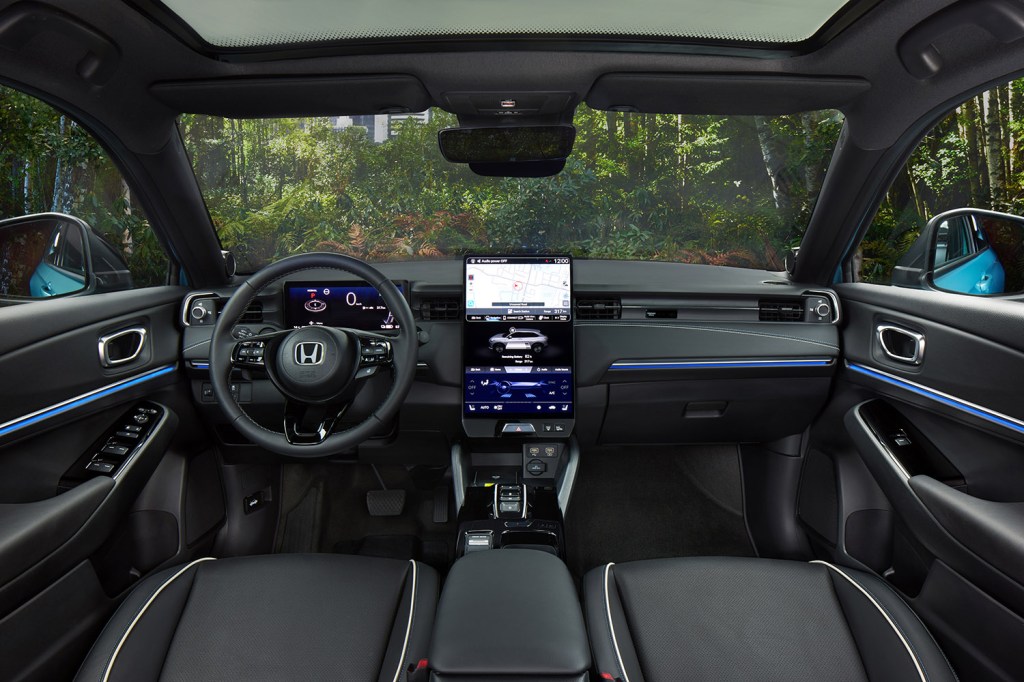 At an event at its R&D facility in Frankfurt this week, Honda also took the covers off a revised CR-V and revealed the Honda ZR-V too. Both are hybrid crossovers with the former set to build on the existing popularity of the CR-V.