Make history with Lego's 4014-piece modular building, Lego Icons Natural History Museum
Who says toys can't be educational? This one's stuffed full of (admittedly tiny) exhibits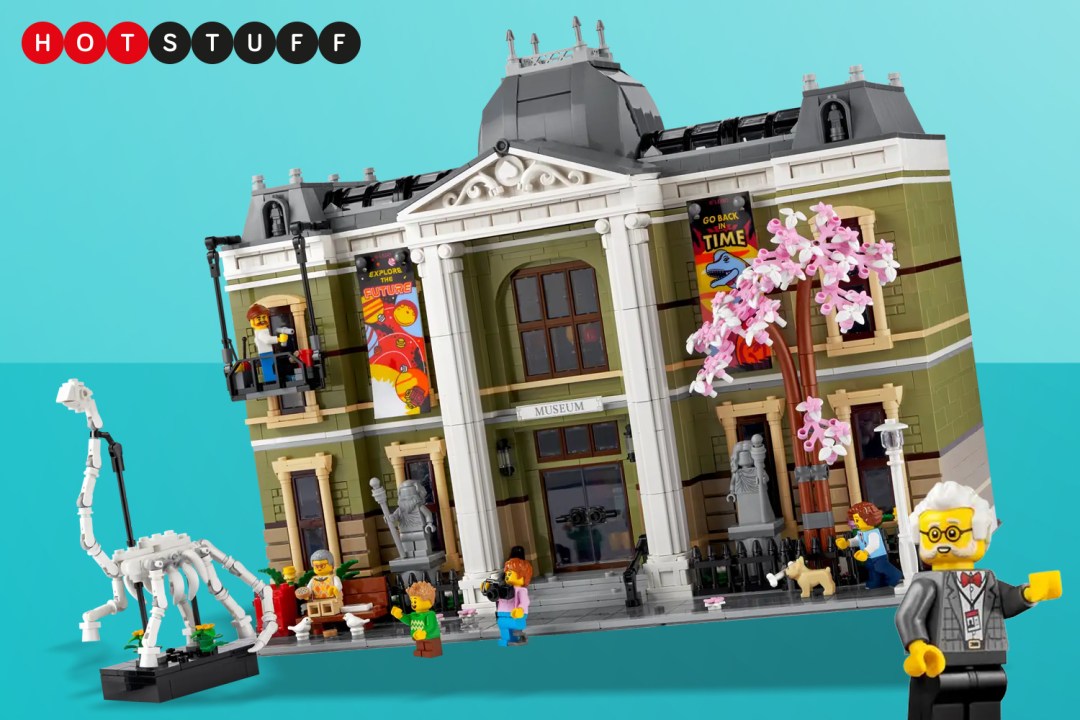 New modular building. If you're a certain type of Lego collector, those three words will make your heart leap and your wallet flee. And this year's entry will do each of those things in a big way. That's because the latest Lego modular building – Lego Icons Natural History Museum – is the largest (by piece count) and priciest to date.
The building is 39cm (16in) wide and spans 48 studs. And there's enough room for a dinosaur inside. Well, a brick-built Lego dinosaur skeleton at any rate. The brachiosaur's neck is so big it reaches up to the second storey of the structure. And because it's on a removable plate, it can go on tour, just like its British cousin Dippy.
Even if 'Brachy' is off galavanting around the (Lego) world, this modular museum has plenty to keep minifigs and standard-sized human figs entertained. You can peruse a sabretooth skull and some dinosaur eggs. Nearby, you can explore a bunch of Lego geology, including a cutaway of the Earth and its molten core. Head up to the second floor and there's a space section with a rocket zooming around the planet, and a massive anchor not at all placed precariously above an atrium.
Make an exhibition yourself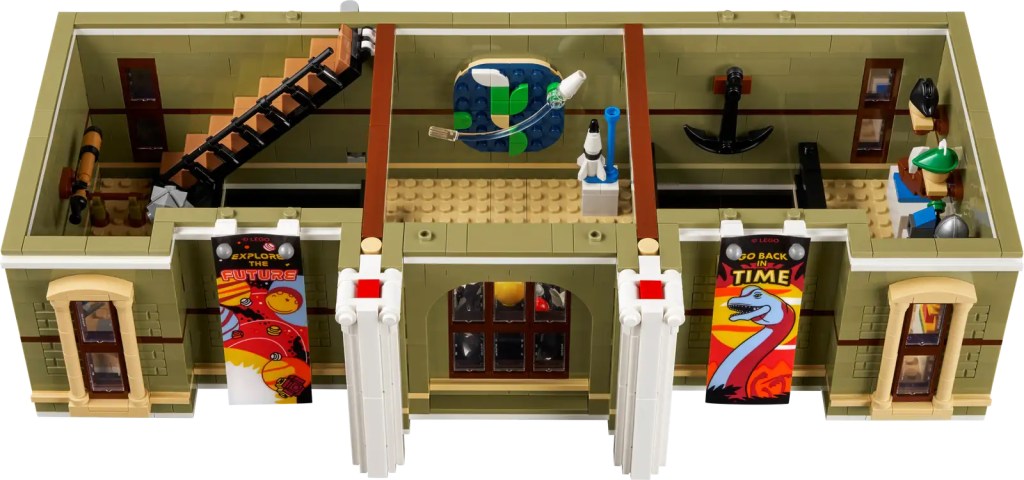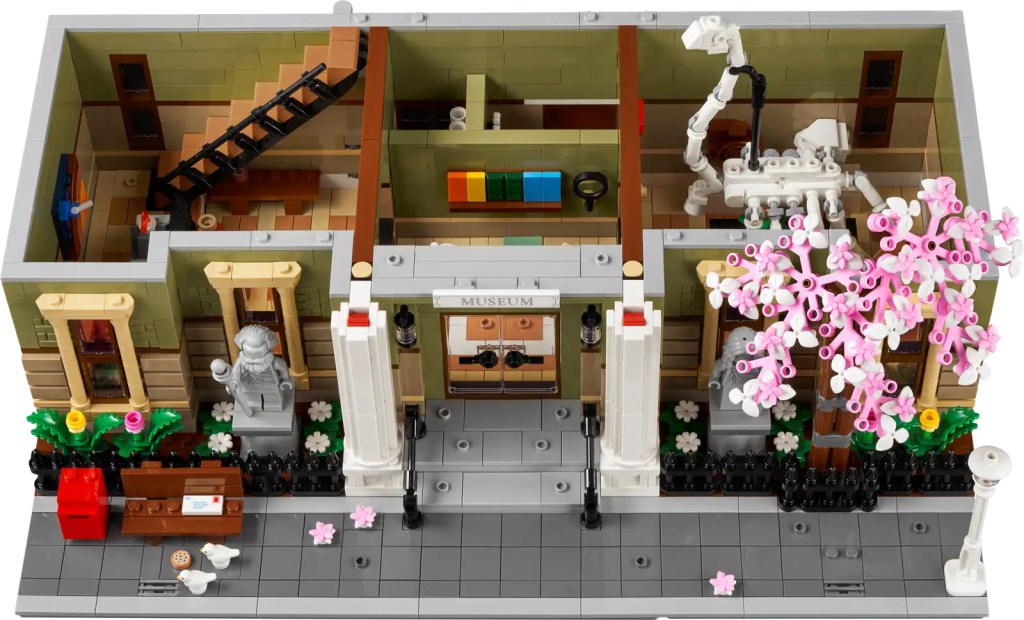 When you're not poking around inside the museum, the building's exterior should be a grand addition to your Lego modular buildings street. The entrance is flanked by imposing columns. Statues of presumably famous Lego minifigs from history sit before two of the windows. And on the roof, there's a space for the curator to get some work done in piece, albeit questioning why if the museum itself is so light and spacious, his dark office has all the charm of the inside of a metal shipping container. Perhaps he's a vampire.
Anyway, if you fancy creating your own Night at the Museum (and it'll probably take a night to build the thing), The Lego Icons Natural History Museum modular building is up for preorder now. It ships from 1 December and will set you back $299.99/£259.99. And, no, there are no concessions pricing for the elderly, students or children.