JBL L82 Classic MkII leads Harman's launches at High End
Lots of new launches at the Munich High End show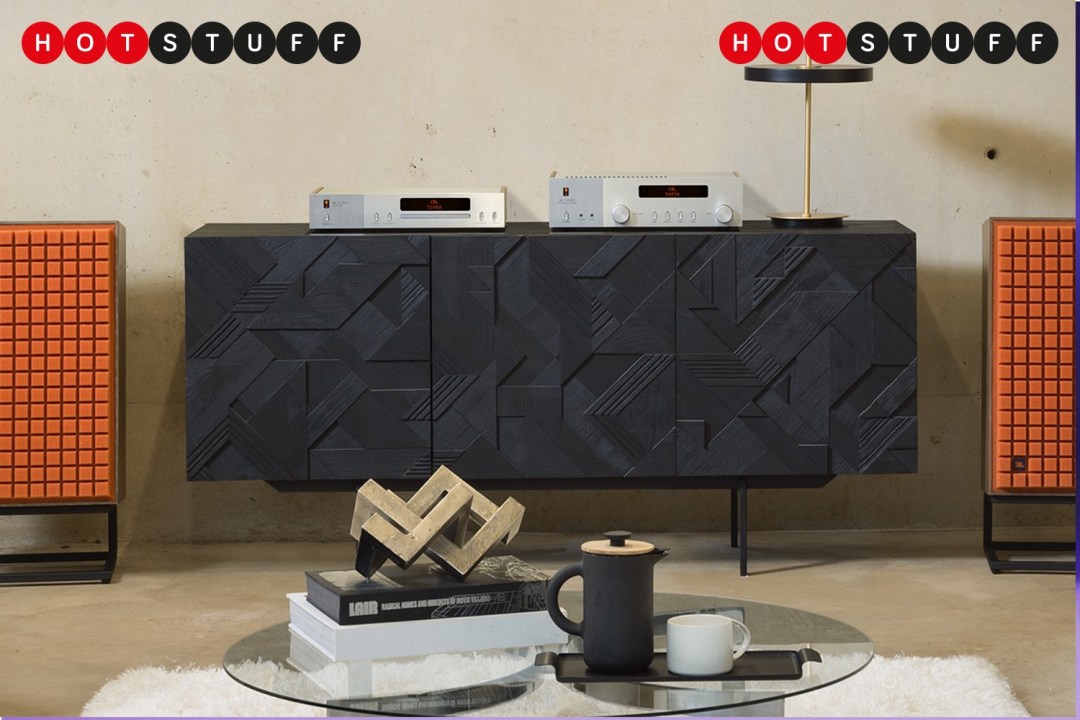 Audiophiles have long considered Munich's High End the World Cup or Superbowl of Hi-Fi shows, and with good reason. Speaker builders and separates manufacturers were out in force at this year's show, including Harman, which pulled pack the curtain on a whole host of new JBL products, lead by the JBL L82 Classic MkII and L100 Classic MkII – refreshed versions of some of the company's most iconic loudspeakers.
Other new additions include a white version of the BL 4305P and 4329P studio monitor-powered loudspeakers, while the SA550 Classic integrated amplifier, MP350 Classic streaming media player, CD350 Classic CD player, and TT350 Classic turntable all made their European debut.
The JBL L82 Classic MkII and L100 Classic MkII bring an updated woofer design that's mean to help reduce distortion. The tweeter and midrange drivers have also been refined to deliver higher performance, with a new crossover design. An input terminal cup at the rear should provide a more secure connection to loudspeaker cables now, too. The JBL L82 Classic is $2,400/£1,999 per pair, and the JBL Classic L100 is $4,800/£3,998 per pair.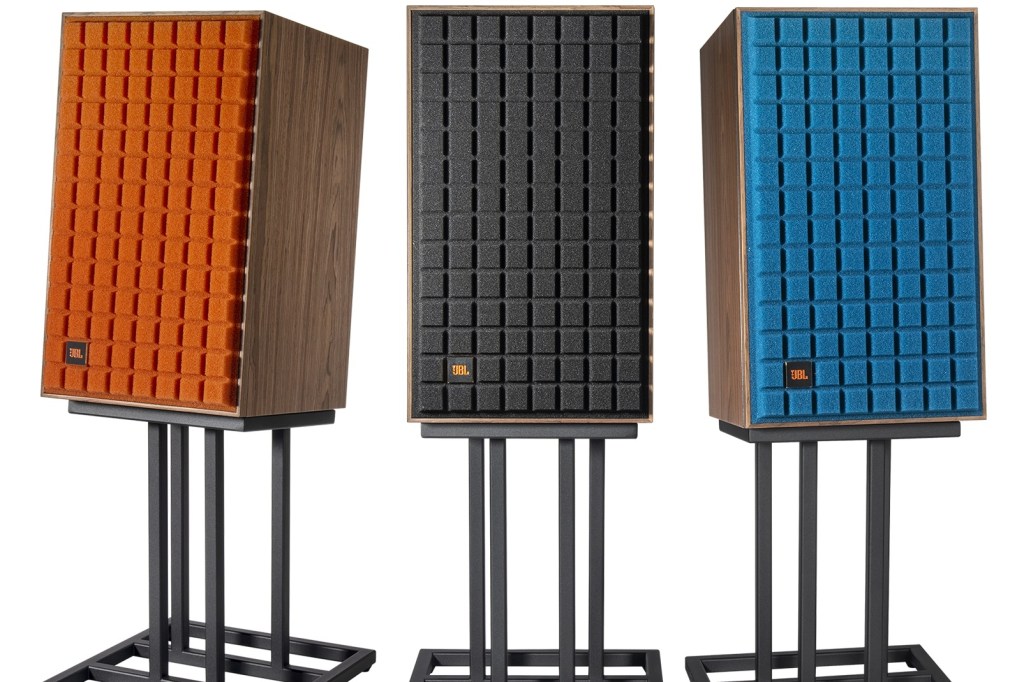 The JBL 4305P is a bookshelf-style studio monitor speaker with built-in power that first hit the market in 2022. It has both wired and wireless connections, with two 50W Class D amplifiers powering a 5.25in woofer and 1in tweeter. The BL 4329P is its floor-standing bigger brother that arrived earlier this year, coming with Chromecast, Apple AirPlay 2 and Bluetooth audio on-board, along with a phono pre-amp for connecting a turntable. Its pair of 300W Class D amplifiers power an 8in woofer and 1in tweeter.
The new white versions swap the black and walnut veneer for white-washed wood with matte white speaker horns, baffles, port flares, and a custom white grill fabric. According to Harman customers wanted something that would better match their home decor – which it has now duly delivered. The JBL BL 4305P White Edition is $2,400/£2,099, while the JBL BL 4329P is $4,500/£3,499.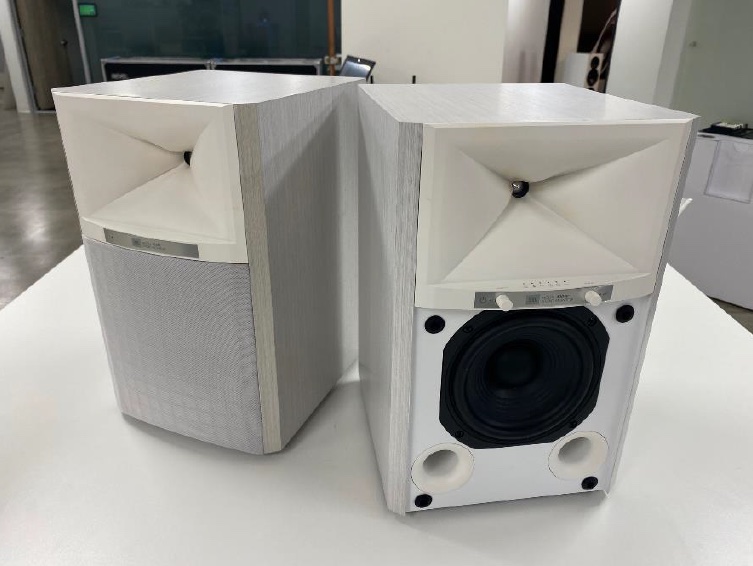 Elsewhere JBL's new hi-fi separates, which launched in the US earlier this year, made their first European appearance. The SA550 Classic ($2,000/£1,599), CD350 Classic ($700/£799), MP350 Classic ($800/£875), and TT350 Classic ($1,000/£925 ) will be available in the coming weeks worldwide.
The SA550 Classic integrated amplifier has a Class G amp, providing 90 watts of power per channel when connected to 8 ohms (or 150 watts into 4 ohms). Four analog inputs, including three sets of stereo RCA and an MM/MC phono stage and three digital inputs – one optical and two coaxial should be enough for most sound setups. It also supports hi-res audio with sampling rates of up to 24-bit/192kHz, plus AptX Adaptive Bluetooth for hi-res wireless audio.
The MP350 Classic media player streams via Google Chromecast, Apple AirPlay 2, and Bluetooth. It also has a turntable-friendly phono preamp, and can supply 50W of power per channel courtesy of a Class D amplifier. Meanwhile, the CD350 Classic CD player and TT350 Classic turntable are for those that prefer a physical music collection. The latter has a USB output to convert your vinyl to digital, and has a removable headshell for easy cartridge upgrades.