Denon's new AV receivers are 8K all the way
Atmos and multi-room to give your home cinema a helping hand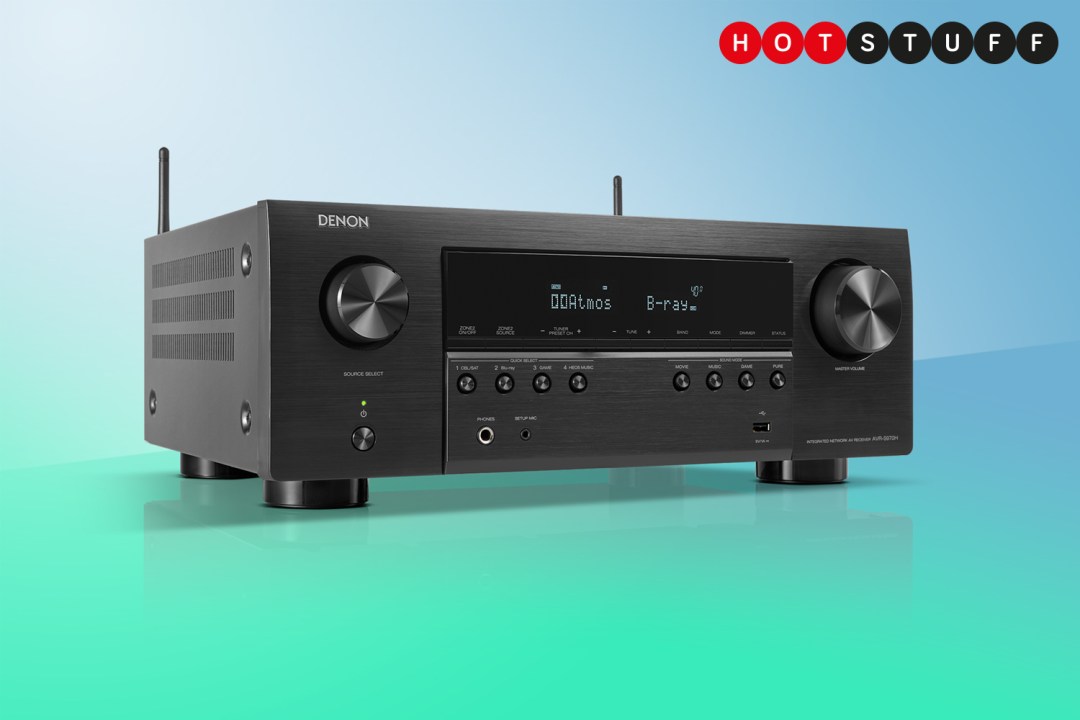 For a fully future-proofed home cinema, 4K just isn't going to cut it any more. Denon's latest AV receiver line-up has made the jump to 8K, so they'll be ready when you swap your telly out for the latest model. They also promise support for movie-grade audio formats, including Dolby Atmos, DTS:X, IMAX Enhanced and Auro 3D.
The new S-Series, X-Series and A-Series models cover the entire price spectrum, with the base model good for 7.2 surround sound and the top-end entry sporting a whopping 15 channels of amplification.
Home theatre first timers should be all about the AVR-S970H. The £799/€969, 7.2 channel AV receiver has three 8K-ready HDMI inputs (plus another three 4K-friendly ones). One of the two HDMI outs is good for 8K video too. All support HDR10+, Dolby Vision and HLG pass-through, and will play nicely with a high refresh rate Xbox One Series X or PlayStation 5. It'll manage 145W per channel and supports Denon's HEOS multi-room streaming.
The mainstream X-Series has three new additions for 2022. The £869/€969 AVR-X2800H delivers 7.2 channel sound with 95W per channel, and is also available with built-in DAB digital radio for an extra £30/€30. The AVC-X3800H steps things up to 9.4 channel sound, with up to 180W per channel, and will set you back £1499/€1699. The AVC-X4800H tops the range with 9.4 channel surround and 200W per channel amplification, with prices starting at £1999/€2399. The two more premium models will gain support for Dirac Live room correction with a forthcoming software update.
Denon has reserved the best for its top-tier A-Series range. The AVC-A1H can support a 9.4.6 surround sound setup with dedicated height channels and multiple subwoofers, delivering 210W of amplification per channel. It's got seven HDMI inputs, with 8K and HDCP 2.3 support, along with three outputs (just one that'll 8K here) and multi-zone support. It too will get Dirac Live room correction in the coming months. Naturally it commands the most premium price: expect to pay £5999/€6999 to add one of these to your home cinema setup.
The 2022 new arrivals will go on sale soon, from all the usual authorised Denon retailers and Hi-Fi experts.