Street Fighter: The Miniatures Game brings the classic brawler into the real world
Can you really play a Street Fighter board game? Shoryuken!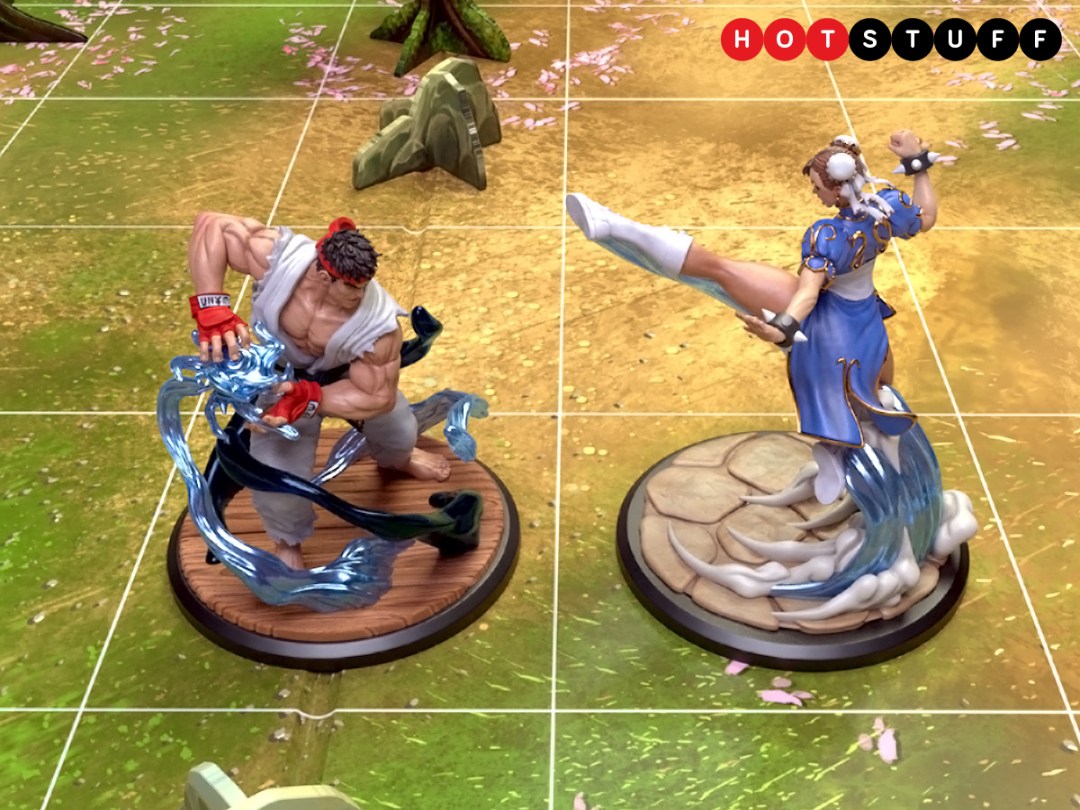 The notion of videogames as board games is nothing new – even way back in the 1980s, mitts were grappling with plastic and card takes on Pac-Man and Turbo. But Street Fighter: The Miniatures Game (from $80) is as far from those tacky cash-ins as a PlayStation 4 is from a ZX Spectrum. Using pre-painted collector-sized miniatures (65–85mm tall) and a range of boards with 3D 'destructible terrain' (as in, boxes and trees you can flick over), you can play one-on-one or invite up to five friends for a crazed Street Fighter free-for-all. The game echoes its videogame cousin with blocking, combos, and meter gauges. And although throwing dice and collecting cards might feel sedate compared to a bout of Street Fighter V, it's ideal for old hands whose digits aren't quite as nimble as they once were when faced with the real thing.