Fairphone launches Fairbuds XL modular headphones you can fix at home
Just another click in your 'phones. Sustainable listening through 40mm drivers.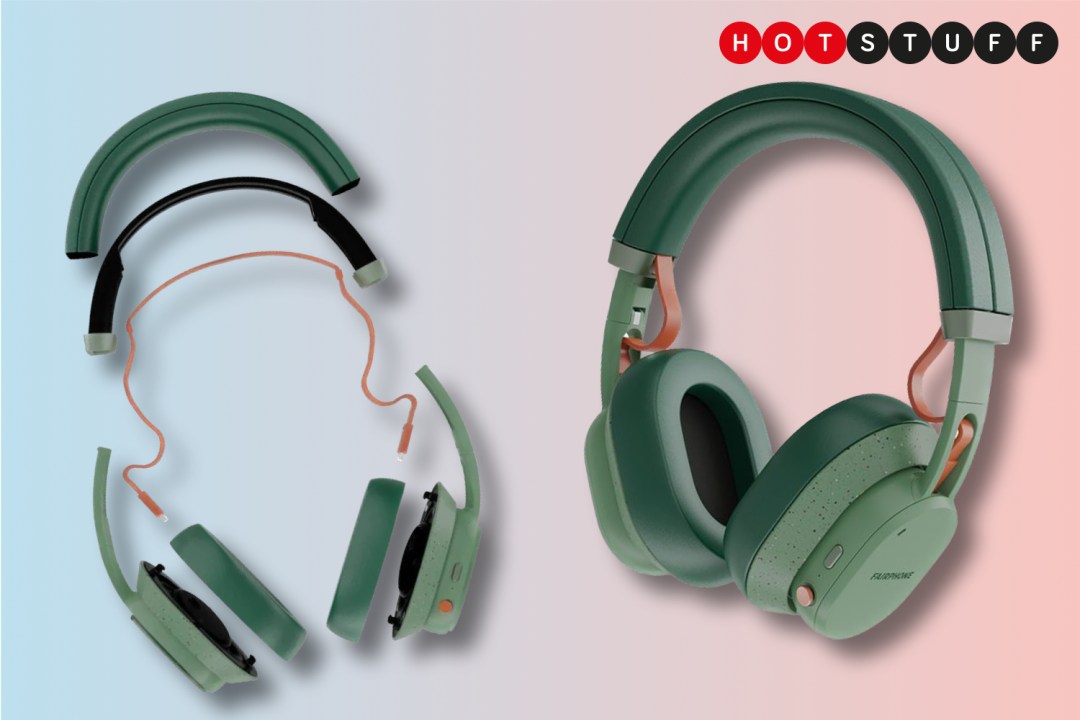 Among sustainable tech booming and right to repair looming, Fairphone has been offering modular, repairable tech you can fix at home. It all started back with the Fairphone – a repairable and environmentally-friendly smartphone. Now the brand is back with its debut set of over-ear headphones, the Fairbuds XL. But how do these cans differ from others? They're completely modular and fixable from your sofa, of course!
Fairphone reckons its new 'phones are the most sustainable option on the market, and the brand might just be right. Since the Fairbuds XL are modular, almost all the components are replaceable yourself. This means that when the ear cushions start to wear or if a cable snaps, you can replace the part rather than the entire gadget. On top of all this, each component is already made from responsibly-sourced materials. Fairphone uses 100% recycled plastic, polyester, nylon, and aluminium, plus Fairtrade gold.
But how do they sound? Fairphone reckons the Fairbuds XL can offer superior sound quality, strong bass, warm mids and clear bright highs. They're packing 40mm dynamic drivers to deliver the sound directly into your lugs. On top of this, you'll find some of the headphone features you know and love.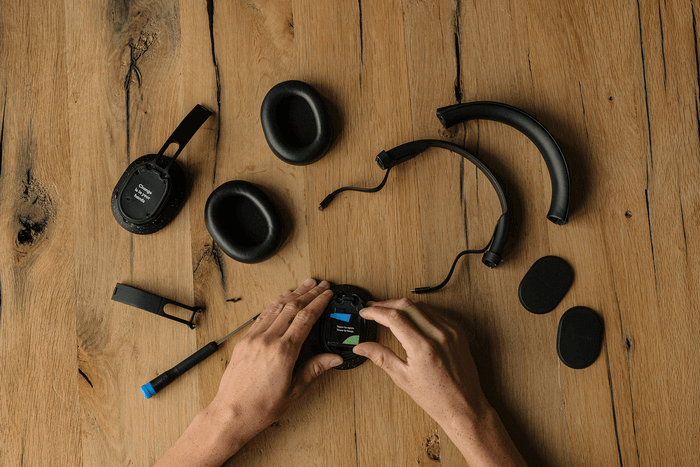 The Fairbuds XL pack in active noise cancellation, a two-point Bluetooth connection, and different audio modes to choose from. The battery (which is also replaceable) can squeeze out up to 30 hours of listening time, depending on noise cancellation usage. Plus, the cans are IP54 water and dust resistant, so should fare well against everyday life. You can access EQ settings from the companion app, and even contact support. Who said going green couldn't sound good?
It can look good, too. The Fairbuds XL come in either speckled green or speckled black – both rather snazzy designs in our opinion. They'll set you back £219/€249, and spare parts should live around the £20-£30 range when they become available. You can order the modular headphones directly from Fairphone.