Casio's latest G-Shock G-SQUAD DW-H5600 fitness watch has an iconic design
The newest member of the G-SQUAD series arrives just in time for G-Shock's 40th birthday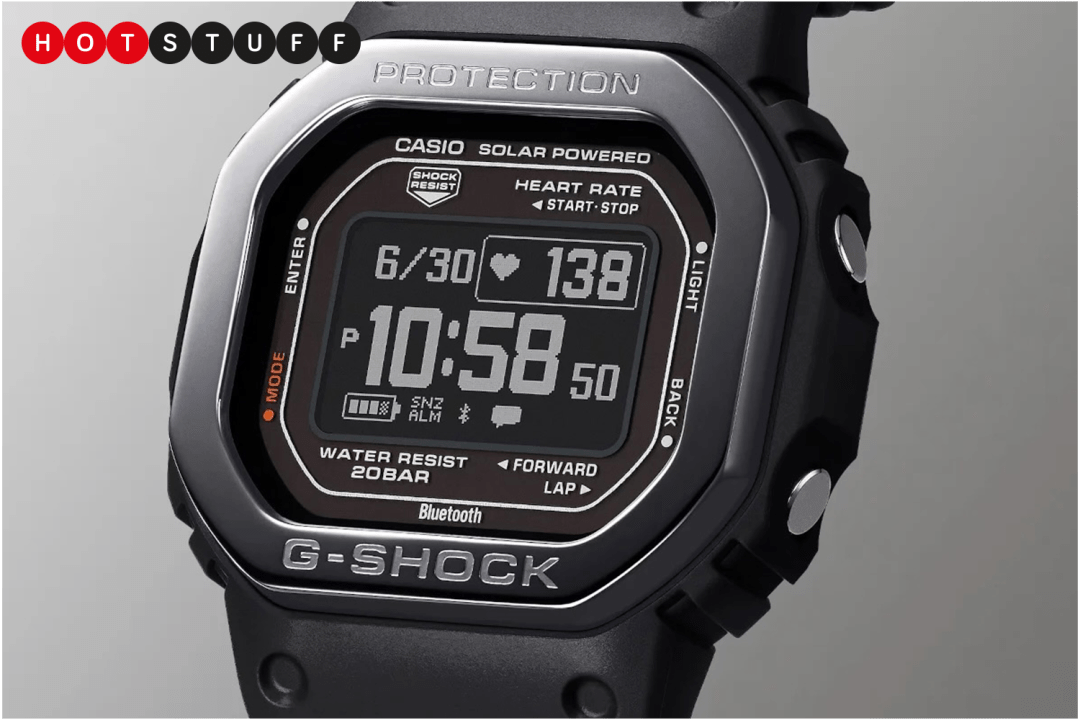 G-Shock has announced its latest G-SQUAD watch lineup, the DW-H5600. Each item in the collection features the iconic square form of the original G-SHOCK, but with updated features inside, including optional sensors to measure heart rate.
With smartphone connectivity, the newest member of the G-SQUAD series arrives just in time for G-Shock's 40th birthday. Slightly larger than the basic DW-5600, the G-SQUAD DW-H5600 measures 51.1 x 44.5 x 17.4mm and weighs 59 grams. Models featuring hybrid resin and stainless steel bezel are thinner, measuring 16.6 millimeters and weighing 65 grams.
Offering fitness measurement and analysis powered by Polar, the G-SQUAD DW-H5600 has an optical heart rate monitor (with cardio load status) and step counter. Additionally, it offers a Bluetooth smartphone link, accelerometer, and wired and solar charging. The watch also includes blood oxygen level measurement, sleep measurement for recovery and autonomic nerve status, and a breathing exercise function.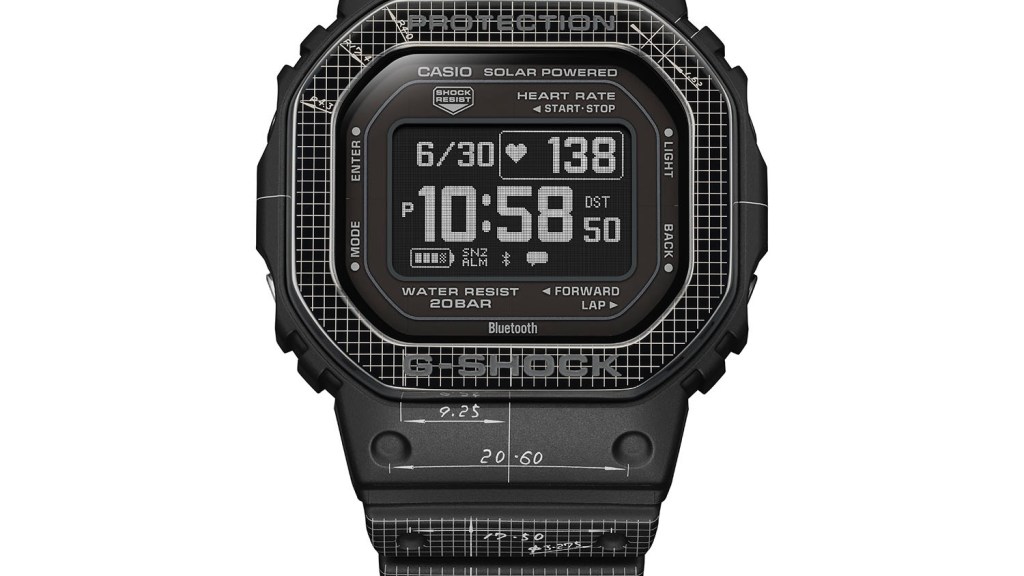 With the built-in activity log, you can measure up to 100 runs up to 200 laps each (with time, distance, pace, calories burned with an energy source, heart rate, maximum heart rate, cardio load, pitch, maximum pitch, and stride). In addition, the separate life log records step count data, calorie consumption, active time measurement, a step reminder function, and a step count graph with weekly, monthly, and 6-month data. There's also a vibration alert setting.
Using Bluetooth and the Casio Watches smartphone app, the G-SQUAD DW-H5600 receives automatic time correction and world time for 300 cities. The app also includes a smartphone notification display, distance correction with smartphone GPS, and a phone finder.
You can recharge the G-SQUAD DW-H5600 using a proprietary USB cable, wirelessly, or using solar. The service you get between charges varies significantly depending on your actions. For example, in watch mode only, the battery will last about a month between charges. The battery will last about a week if used as a fitness device for up to an hour daily. The solar charging function cannot fully recharge the watch alone. However, it will keep the time displayed when adequately powered.
Limited edition 40th anniversary model
The G-SQUAD DW-H5600 series officially arrives in Japan on May 19, 2023, with worldwide shipments to follow. G-Shock is releasing five models at launch. These include black and light blue full resin bezel models and black and light blue hybrid resin and ion-plated stainless steel models. The fifth model is a limited 40th Anniversary edition featuring a hybrid stainless steel bezel and a second resin bezel and band set. Prices begin at $300/£269.
READ MORE: Casio's Mario-themed G-Shock will level-up your timekeeping