Canon PowerShot V10 resurrects the spirit of the Flip Video
The same flavour of point-and-shoot simplicity – just in 4K this time
Remember the Flip Video? The once-popular pocket-sized point-and-shoot camera that people used to capture baby's first steps/birthday party/happy slapping videos until smartphones made it obsolete? That's the vibe we get from Canon's latest compact camera, the PowerShot V10 (available to pre-order now from £430 ahead of a mid-June release).
At a shade over 200g and small enough to slip easily into your trouser pocket, the PowerShot V10 has a 1in CMOS sensor and F2.8 non-zooming lens able to capture digitally stabilised 4K video at 30fps (or Full HD at 60fps, plus 15.2MP stills), complete with face-tracking autofocus and 14 filter effects. There's also a five-level Smooth Skin mode to keep your fizzog looking peachy clean, and a neutral density filter to improve the shooting quality in bright sunlight. Sound is captured by an integrated stereo mic with a built-in wind filter.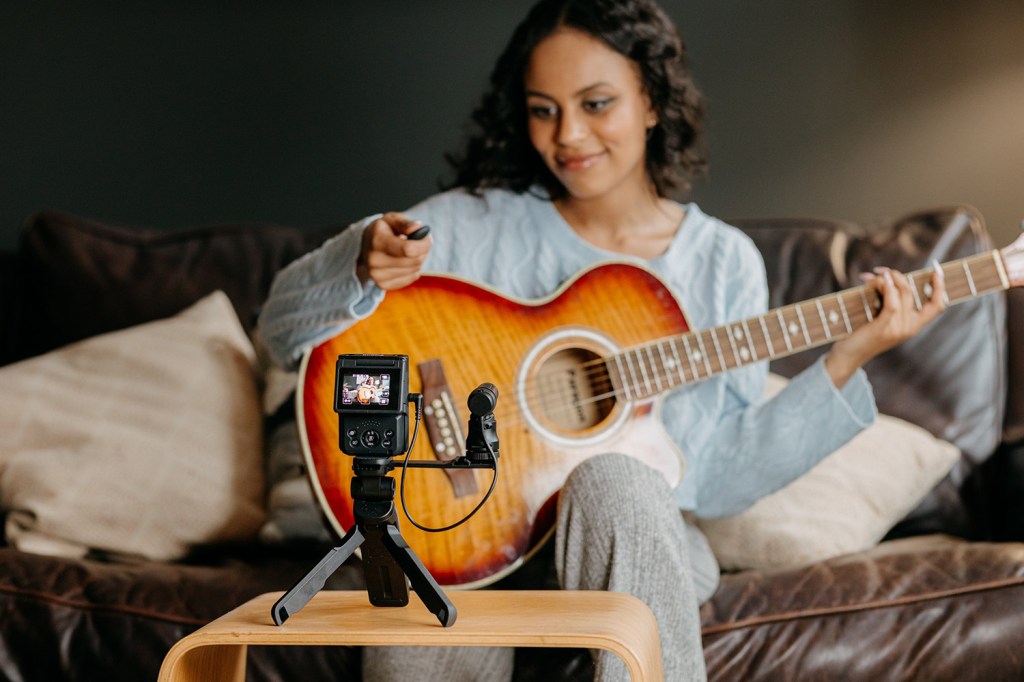 Like the Flip, the PowerShot V10 is designed to be held vertically (which means you'll need to hold it horizontally if you want to shoot TikTok-friendly 9:16 content, annoyingly) and keeps controls to an absolute minimum: there's an unmissable record button on the front and some simple physical controls on the back, but most tweaking will be done on the 2in touchscreen, which can flip 180º to face forwards. There's also a built-in kickstand to make self-shooting easier.
Post-shooting, videos can be transferred to your smartphone via Wi-Fi and the Canon Camera Connect app, but those who prefer a cabled connection can use the USB-C port, which also charges the battery (you'll get about an hour of recording on a full charge, according to Canon). There's also an HDMI port. Live streaming to YouTube and Facebook is included.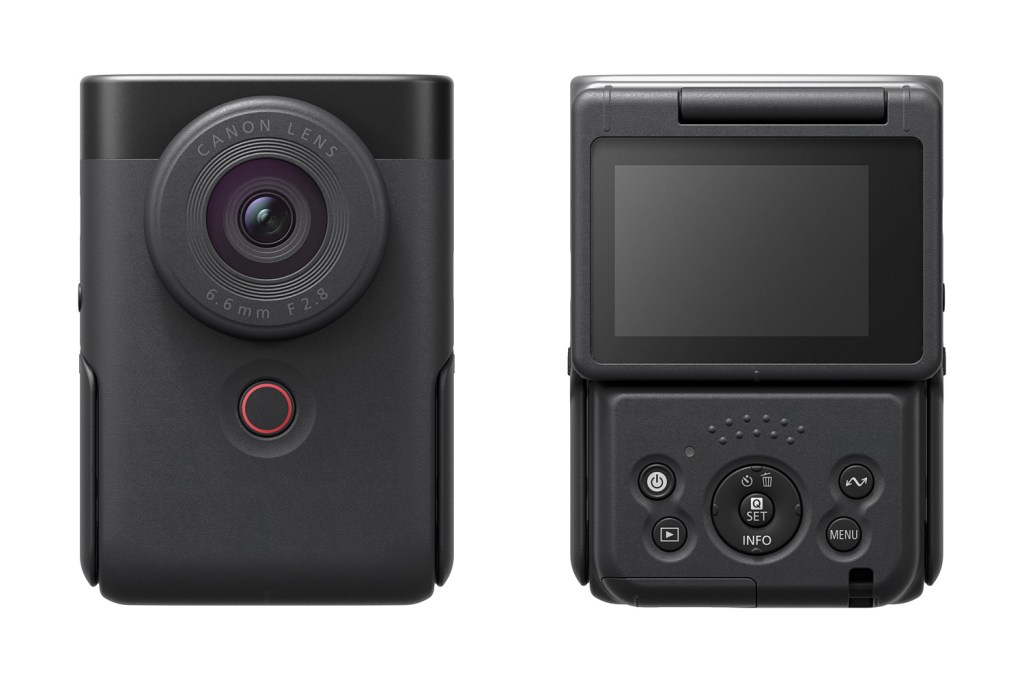 With smartphone cameras better than ever, the PowerShot V10 finds itself in a tricky and perhaps uncomfortable spot. With its stripped-back and simple approach to image capture (there's very little in the way of manual controls here), is it really going to represent enough of a step-up over a phone to warrant the extra cash, or would vloggers looking to make the step up to better image quality and more creative freedom be better off with a pricier, more powerful and versatile camera? Hopefully we'll get a chance to put the PowerShot V10 to the test soon to find out how it performs in the field.