Bose's Smart Ultra Soundbar packs Dolby Atmos and AI dialogue features
This £899 soundbar packs the latest features for your home cinema set-up.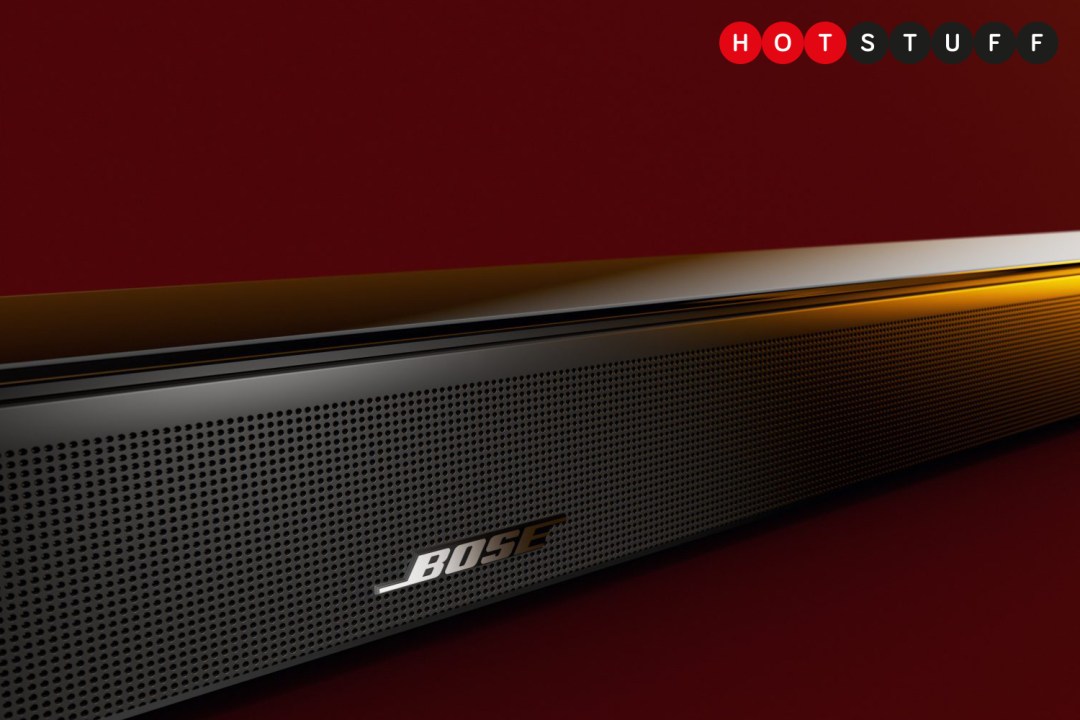 Gone are the days when you need a multi-speaker sound system to fill your living room with cinema-worthy sound. These days, you can hook up a soundbar to your big screen to enjoy superb audio. And the latest sound rectangle wrangling for the space on your TV stand is Bose's new Smart Ultra Soundbar. It packs Dolby Atmos and AI dialogue processing features into a tidy package that's set to compete with other premium soundbars.
Bose's latest soundbar is 2.3-inches high soundbar designed for TVs above 50-inches. It packs Dolby Atmos for the latest surround sound support, and uses the brand's own TrueSpace to convert regular audio into spatial sound. It won't be as effective as rear speakers or even over-heads, but it should convincingly be able to recreate the experience.
The other headline feature for the Smart Ultra Soundbar is AI Dialogue Mode. Bose's soundbar does some snazzy audio processing to identify when people are talking. The speaker will then adjust tones so that you're able to hear dialogue more clearly, without ruining other sound or the spatial effect. So the next time you watch Interstellar, you'll be able to hear Matthew McConaughey as well as looking at the impressive space.
Like most soundbars these days, you can stream directly to it. Over Wi-Fi, you can use AirPlay, Chromecast, and Spotify Connect to beam your tunes over to the Smart Ultra Soundbar. There's also support for bog-standard Bluetooth. Round back, you'll find both HDMI eARC and optical ports for wired connections. And you can hook the soundbar up to other Bose speakers, such as a subwoofer or rear speakers. Plus, Google Assistant and Amazon's Alexa are baked right in for easy smart assistance.
Fancy upgrading your living room sound? Bose's Smart Ultra Soundbar is available to pre-order directly from the brand for $899/£900 in either Black or Arctic White. It'll be available from mid-October.