Harman Kardon's Onyx Studio 8 is a more sustainable speaker
Big sound that's better for the environment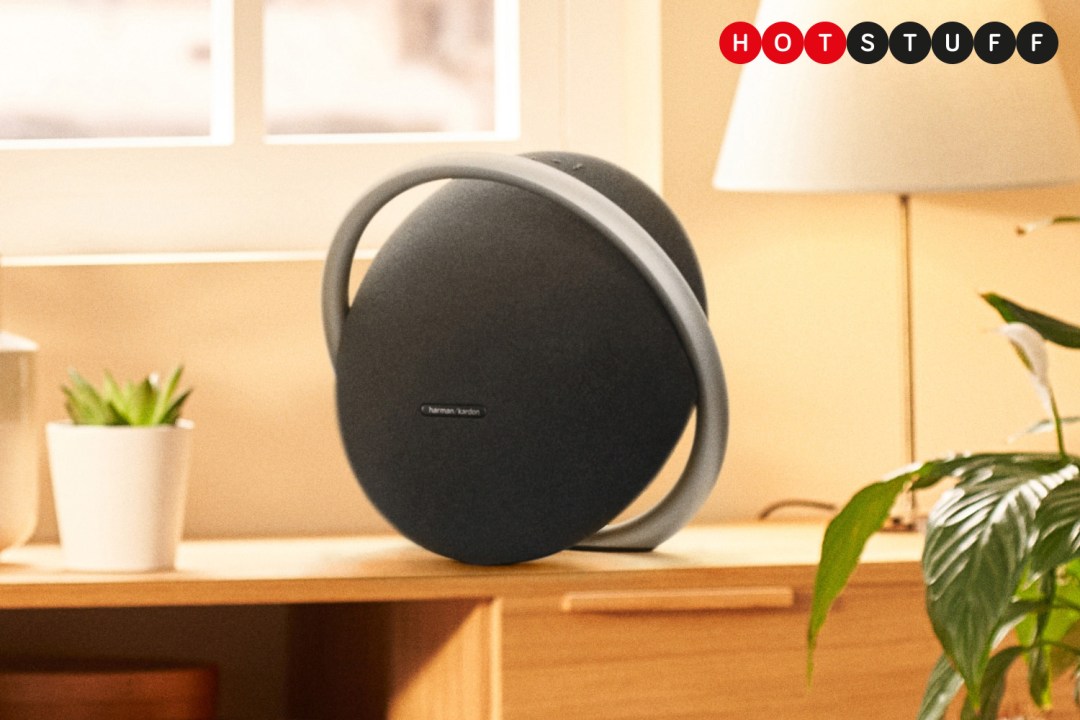 The latest addition to audio expert Harman Kardon's long-running Onyx Studio range of portable yet powerful Bluetooth speakers is more environmentally friendly than ever. The Onyx Studio 8 uses sustainable materials across the board, without compromising on sound quality.
Equal parts design piece and audio tech, the Onyx Studio 8 retains the previous generation's squished sphere layout (think the shape of M&Ms or Skittles and you're not far off). It's surrounded by an anodised aluminium stand that also doubles as a carrying handle, for easy lugging around or outside the house. Just remember it's not water-resistant, so can't be left outdoors if the rain sends you scurrying inside.
This year's version uses recycled plastic underneath a speaker grille woven from recycled polyester yarn, and the packaging is made from FSC-certified paper printed with eco-friendly soy ink.
Inside, a single 120mm woofer driver is paired with twin 20mm tweeters that should deliver room-filling sound. The speaker automatically calibrates itself every time you move it to a new location, so you don't have to constantly fiddle with EQ presets, and if you're feeling especially flush you can pair two Onyx Studio 8 speakers together and run 'em in stereo mode with separate left and right channels.
The built-in Bluetooth is able to wirelessly hook up two devices simultaneously, and twin microphones are on hand for making hands-free voice calls. There's also a 3.5mm auxiliary input for connecting wired gadgets.
Harman reckons the internal battery is good for up to eight hours of music playback, depending on how loud you've cranked the volume.
The Harman Kardon Onyx Studio 8 is set to land in the UK from late October, in a choice of black, dark blue and champagne colours. Prices are set to start from £249.