WTF is… the Samsung DeX?
This desktop dock wants to transform your new Samsung smartphone into a desktop PC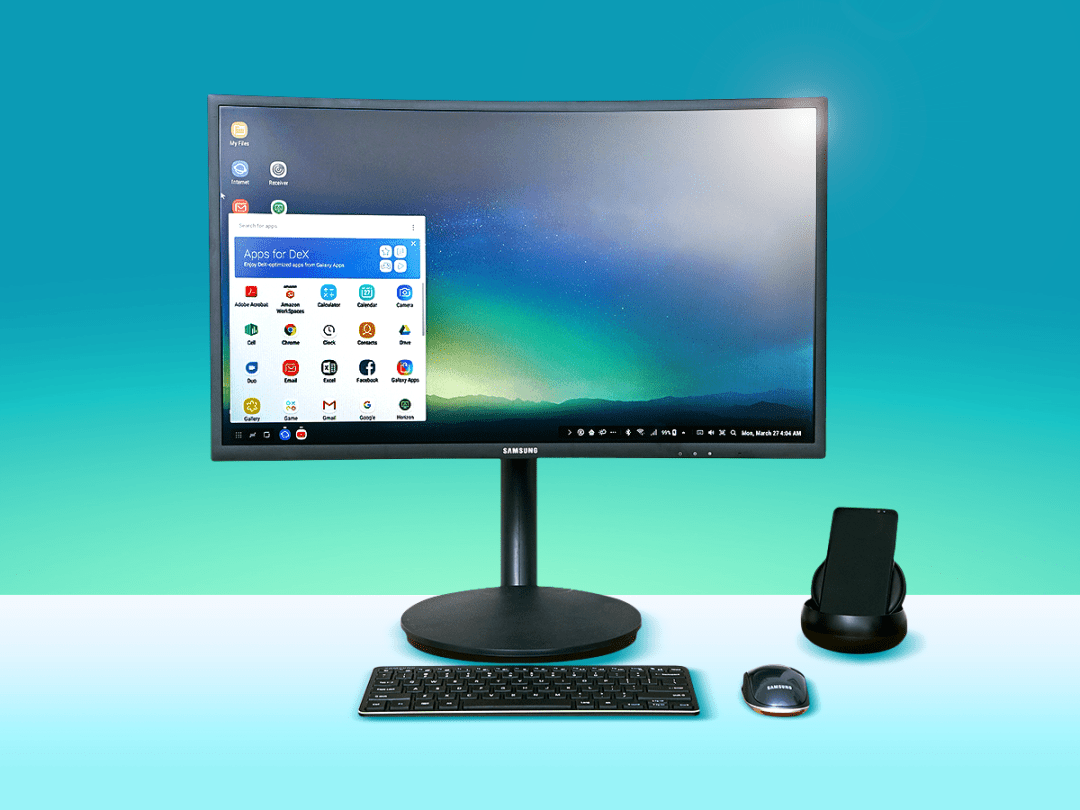 The Samsung Galaxy S8 and S8+ have finally arrived, and with them has come a gang of fresh accessories: a new 360-degree camera, a new VR headset, a new Gear S3 smartwatch… but none are quite as intriguing as the DeX.
A compact dock for the Galaxy S8 family, it promises to transform the smartphone into nothing less than a desktop PC – albeit one running on Android rather than Windows or macOS. But let's delve a little deeper into what it is, how it works and what it can do…
Do I need hardware?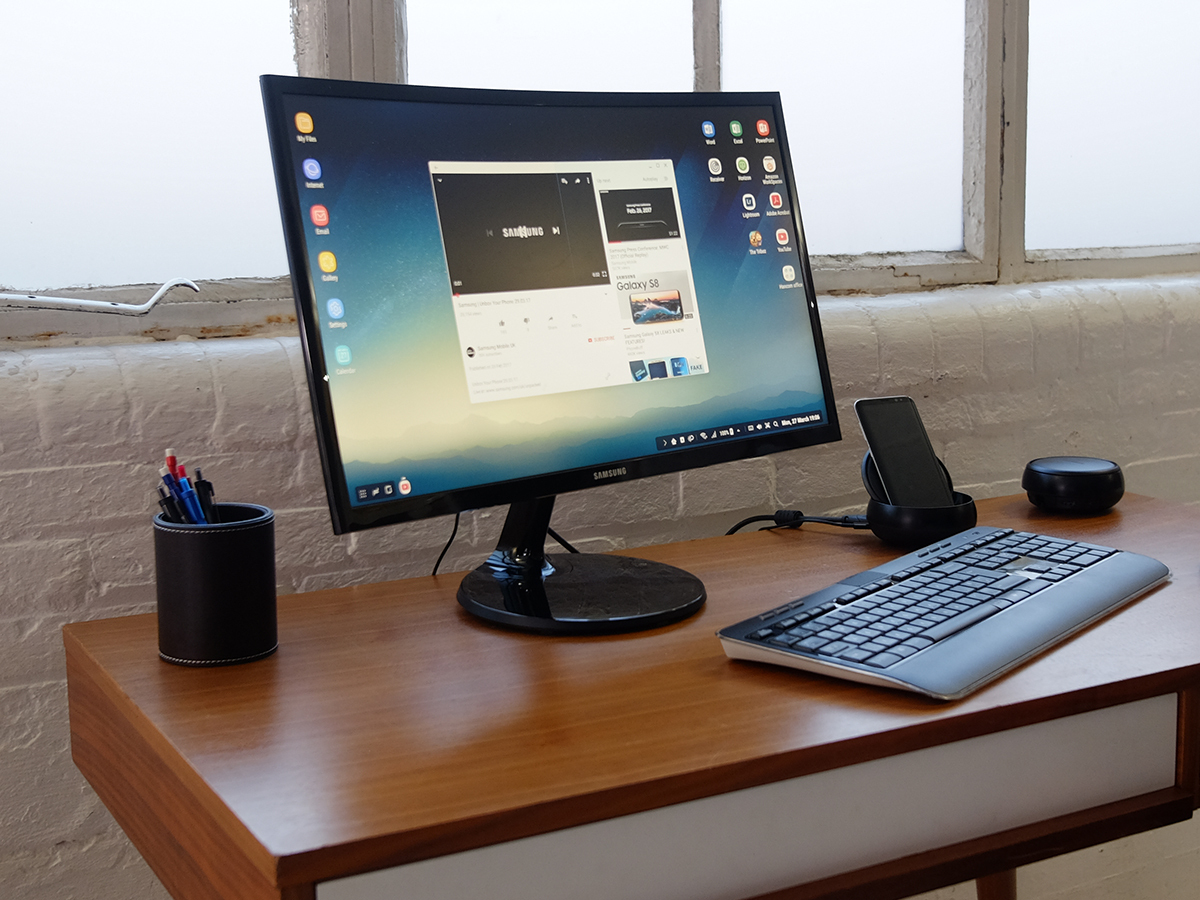 You'll need a keyboard, mouse and monitor to use the DeX, plus a Samsung Galaxy S8 or S8+, of course. And, er, a desk to put everything on.
And don't let its dinky hockey puck size fool you: it's not portable as such, and needs to be plugged into a power socket at all times (happily, that means it'll fast-charge the docked phone's battery while you're using it).
Can I use my existing keyboard and mouse?
You can indeed: there are two USB 2.0 ports on the DeX for this very purpose. If your input devices are of the wireless variety, just use reliable old Bluetooth (from the phone's connection) instead.
You'll also need to hook up a monitor, TV or projector via the dock's HDMI socket. It outputs up to 4K resolution for super-crisp visuals.
There's also an Ethernet socket for faster LAN and internet access, but you can use the docked phone's Wi-Fi to connect to your home network instead.
What does DeX do?
Essentially, it transmutes the Samsung Galaxy S8 experience from a mobile one to a desktop one. Pop open the DeX's clamshell-like hatch, slip the phone into the USB-C dock and, after a moment or two, a desktop UI layout will appear on your connected monitor. It's a plug-and-play setup that's a lot less fussy than screen mirroring.
If you're familiar with Windows or macOS, the whole thing will feel very familiar; even though it's all running on an Android frame, the DeX's UI lets you resize windows and move them around with a click and drag of your mouse.
The apps installed on your S8 will be minimised, but available from the bottom left of the screen, while smartphone settings move to the bottom right. When calls or texts are received while the phone's docked, notifications will pop up; you can reply to texts, answer the phone without undocking if you've got a speaker attached, or undock it for a more private conversation.
Make no mistake: DeX is designed not as a gimmick but as a real alternative to a desktop PC – albeit a budget one rather than some glowing, water-cooled ninja gaming rig. If you mainly use your computer for word processing and similar office-y tasks, writing emails, watching YouTube videos and web browsing, the Galaxy S8 is more than powerful enough to handle those tasks, and the DeX just facilitates how you view, access and control them.
It's supposed to be used for long periods of time, too. Samsung has put a cooling fan inside, so that your S8 doesn't get too toasty when docked for a lengthy stretch.
What apps are supported?
Here's the biggest difference between an actual PC and the DeX-docked S8. There will be desktop-tweaked versions of apps – like Microsoft Word and Adobe Lightroom Mobile, for instance, as well as Samsung's pre-installed apps – that'll adapt to the mouse/keyboard/monitor setup really well, but there are plenty that won't.
Anything that requires touch is probably going to be a no-go. So that rules out most games. And it's doubtful that many third-party developers are going to take the time to rework their app for a platform that's likely to remain fairly niche. So do bear that in mind if you're considering buying the DeX.
When can I buy it – and for how much?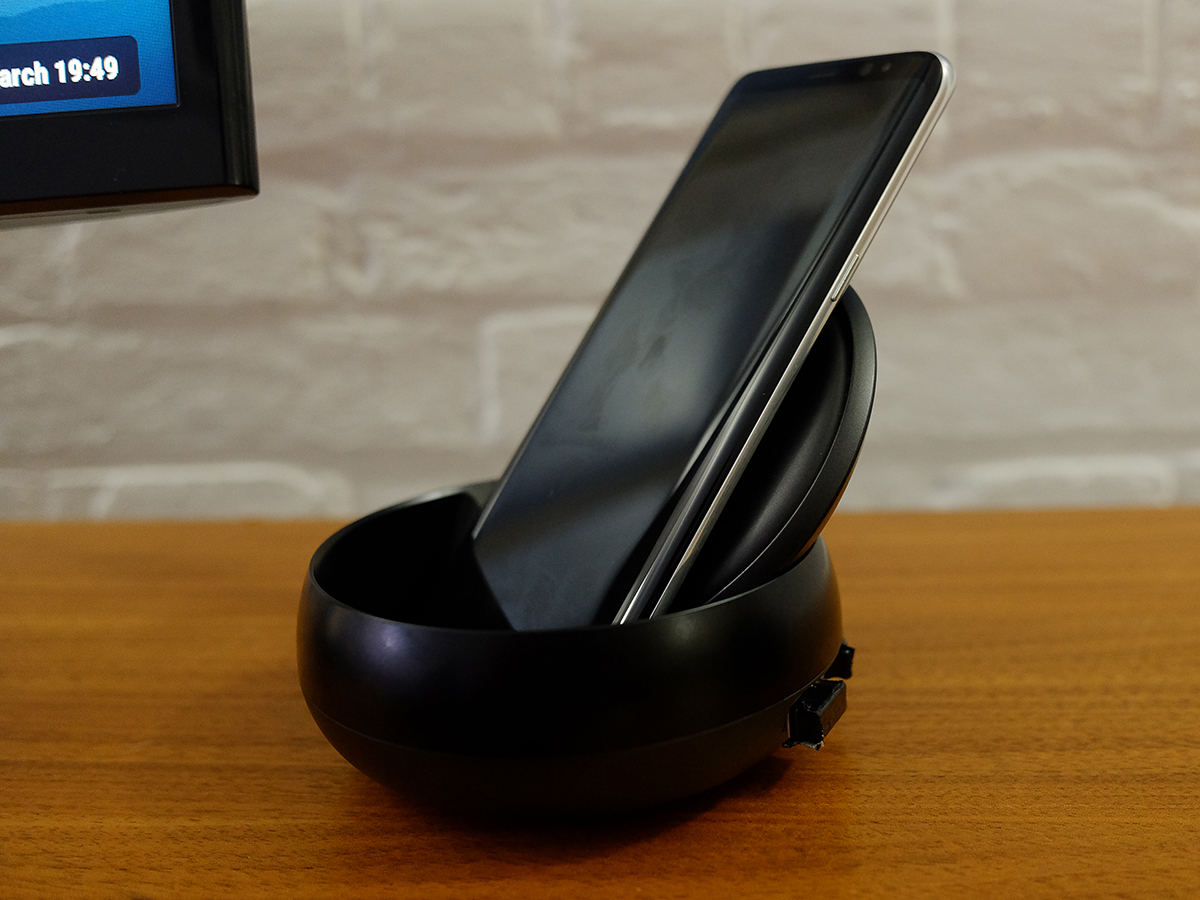 At the time of writing Samsung hasn't given a firm launch date or an official UK price for the DeX, but there's a strong suggestion that it'll cost €149.99 in Europe, which converts to about £130.