"What's new, Alexa?" The 9 best CES 2017 gadgets with Amazon's voice assistant
Time to meet Alexa's new army of hands-free helpers...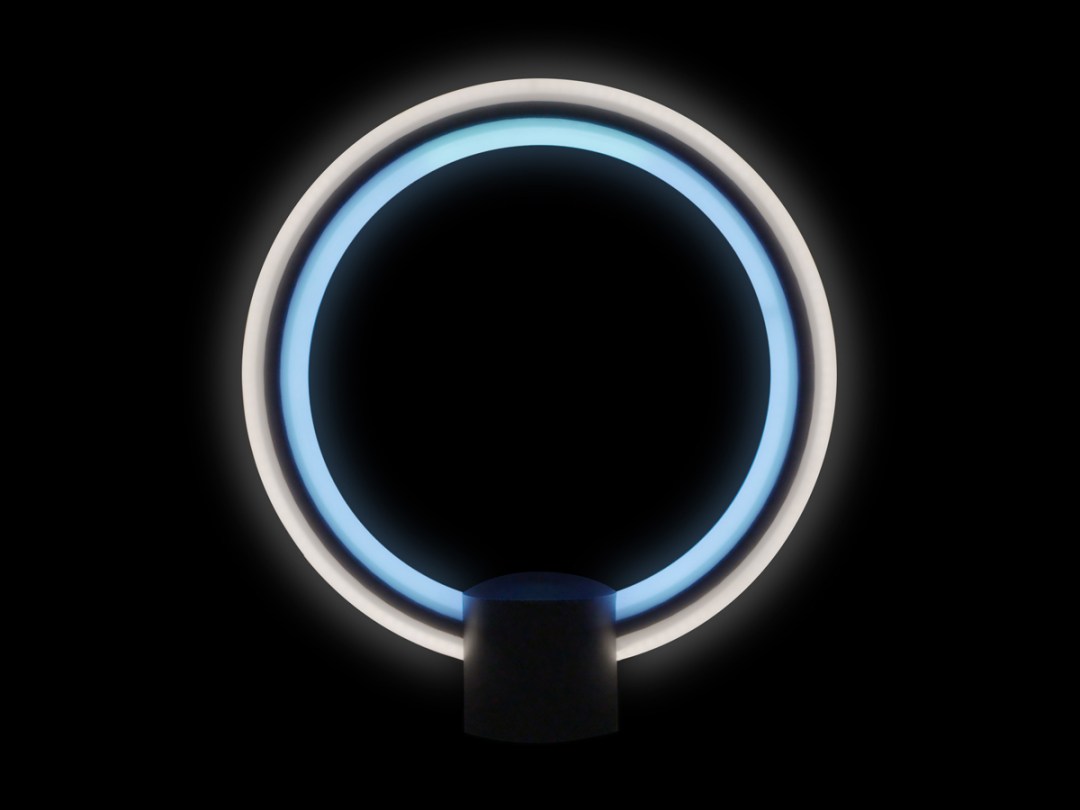 A ghostly presence has been swirling around CES 2017 and possessing every gadget in its path.
No, it's not the tortured soul of Michael Bay reliving his autocue fail of CES 2014, but Amazon's near-omnipotent voice assistant Alexa.
Despite not having an official presence at the show, Alexa has been one of its stars. Dozens of new gadgets have crowed about having the voice assistant built in. And many more have flaunted their compatibility with the service via new Skills, for those already own an Echo or Echo Dot.
Of course, not all of them are humdingers (unless you've really been hankering after a smart air purifier), so here's our pick of the most exciting new bits of Alexa-tech…
The ones with built-in Alexa
LG Hub Robot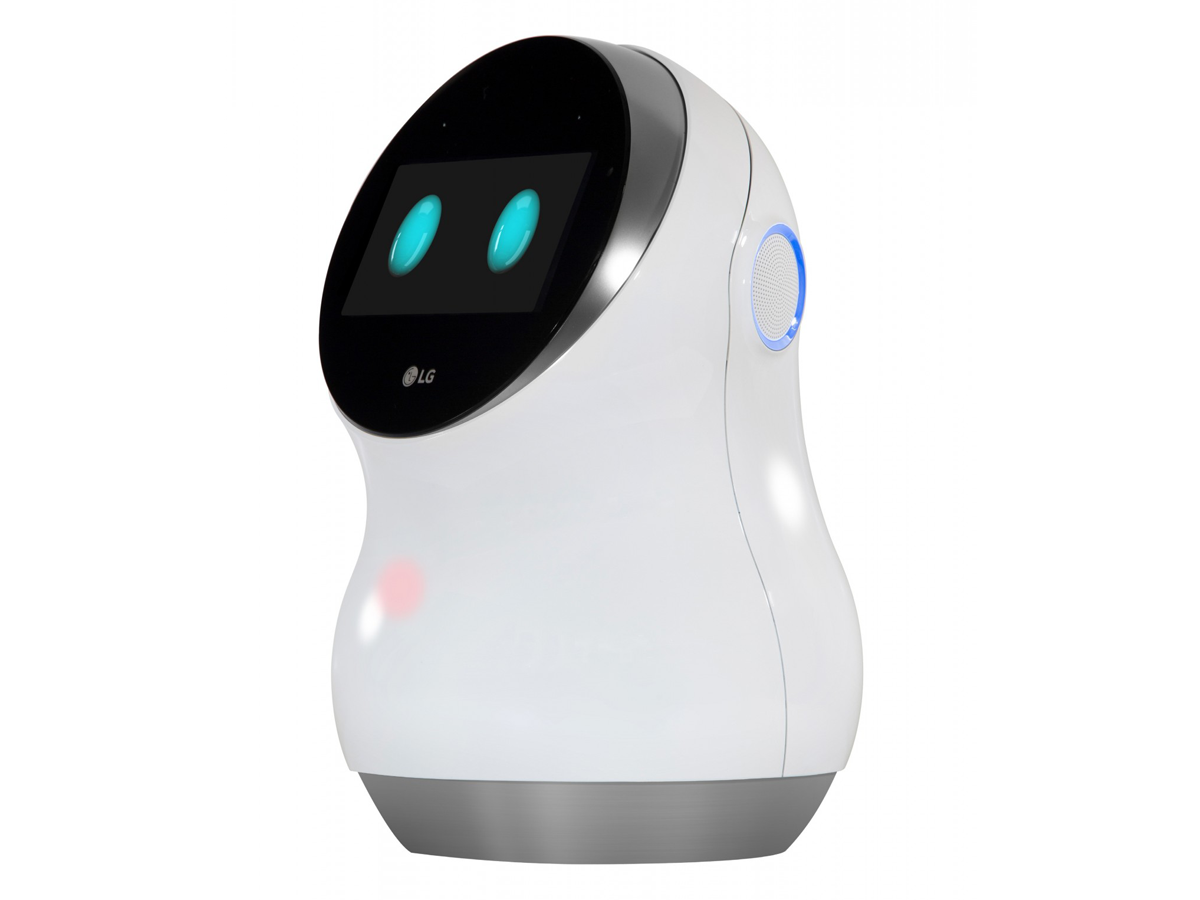 We like our Amazon Echo but, let's be honest, it's a bit lacking in the face department. That's not the case with LG Hub though, which likes to spend its spare time in theatres playing Eve from Wall-E.
Thanks to Alexa integration, it can do the usual voice-controlled tasks like finding out the weather or streaming your music, even nodding its head along to your selection.
If you happen to also have a house full of smart appliances, it also promises to help pre-heat the oven and order your robot vacuum around when you're out. Unfortunately, it can't yet answer the burning question of when and where it'll be available, with LG so far only confirming that it will be released in 2017.
Lenovo Smart Assistant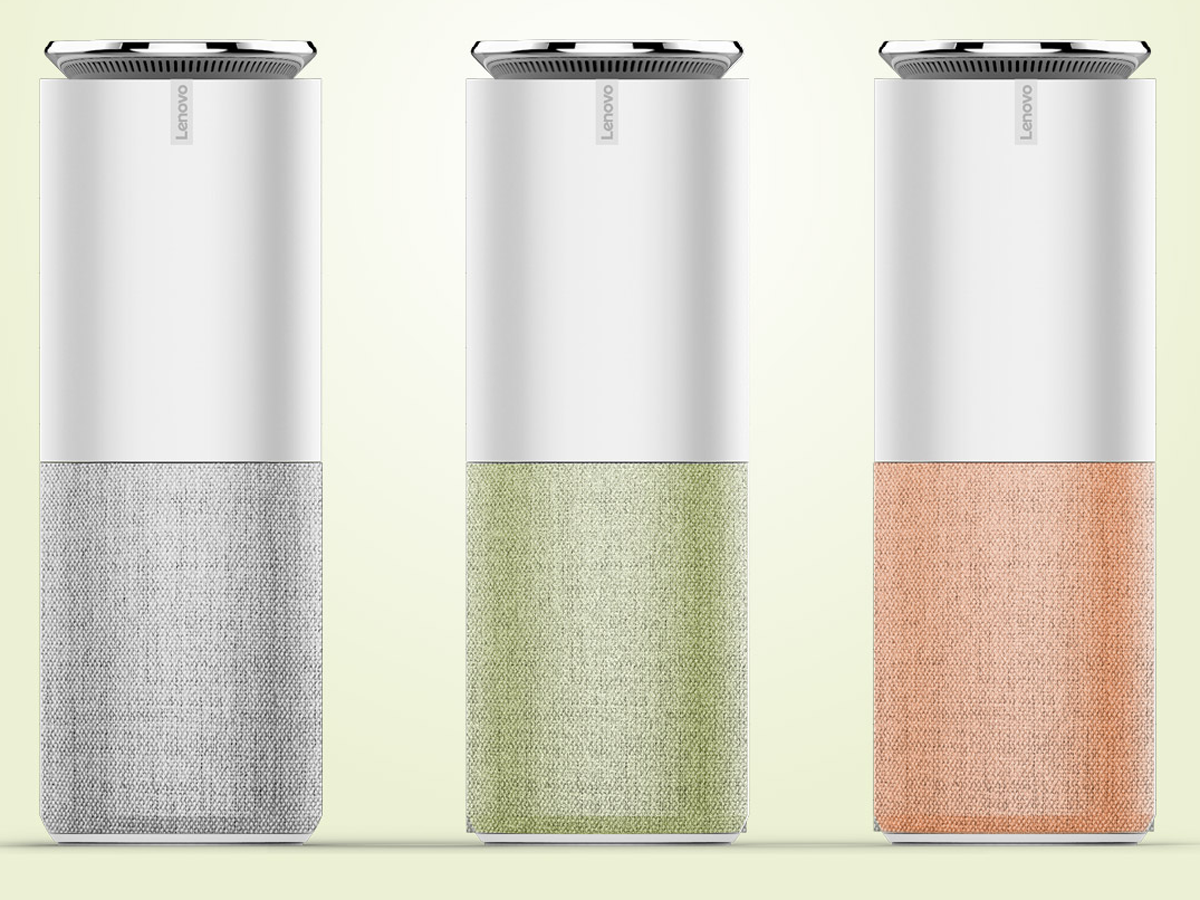 Clearly bored of the Echo's monochrome wardrobe, Alexa has made the leap into a slightly more colourful cylinder known as the Lenovo Smart Assistant.
With exactly the same voice-controlled abilities as the Echo, the main difference comes with the design and, thanks to a special Harman Kardon edition that's priced at US$50 more, the promise of better sound quality.
Sadly, UK gadget fans will have to carry on pretending to talk to their 'smart' Doritos can, as Lenovo says it has no plans to release it in the UK. But it will be heading to US stores in Spring 2017 priced from US$130.
C by GE lamp
We're not saying Alexa has delusions of grandeur, but it has just built itself into a glowing halo ring. Still, we'll forgive it the angelic symbolism, because the C by GE lamp is by far the prettiest voice assistant we've seen so far.
Because it has Amazon's voice assistant built in, the lamp does far more than turn on and off at your command – it acts more like a physical version of the Echo's glowing circle, with blue light circling around it whenever it's prompted by a request for a news flash or an addition to your shopping list.
Sadly, the C by GE lamp will only be available for pre-order for US-dwelling Alexa fans in early 2017, ahead of its expected arrival in mid-2017. GE hasn't ruled out a launch in other countries, though, as long as we remember to keep praying for our voice-controlled halo.
Huawei Mate 9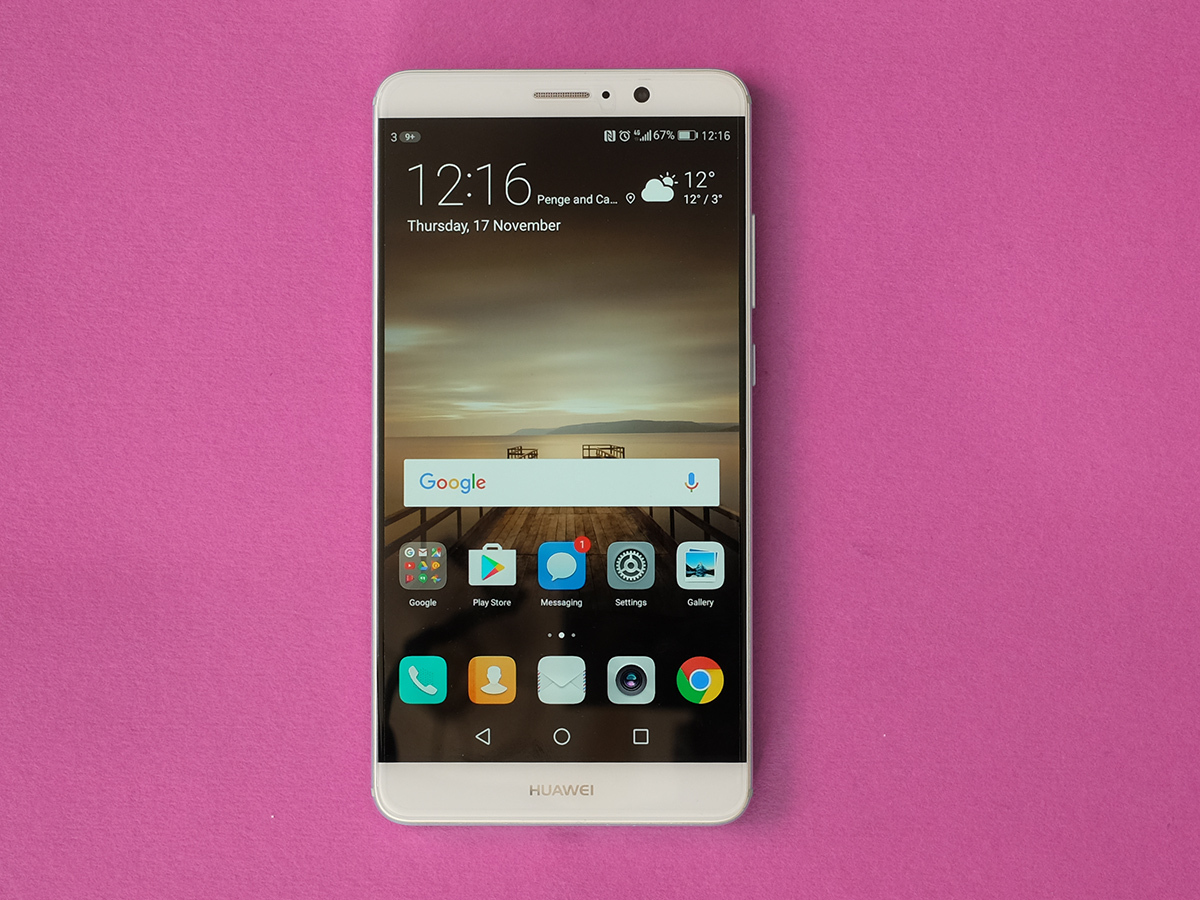 A small but significant bit of Alexa news is that Huawei's Mate 9, the 5.9in ginormo-phone that is already out in the UK, will be the first smartphone to come with built-in Alexa when it launches in the US this month.
With Google's Assistant still marooned on the Google Pixel phones, it's an interesting step for Amazon's voice assistant, even if it's not clear what you'll be able to ask it to do beyond setting alarms and getting the news.
Existing Mate 9 owners will get the update over the air and other forthcoming Android phones could well follow its lead.
Mattel Aristotle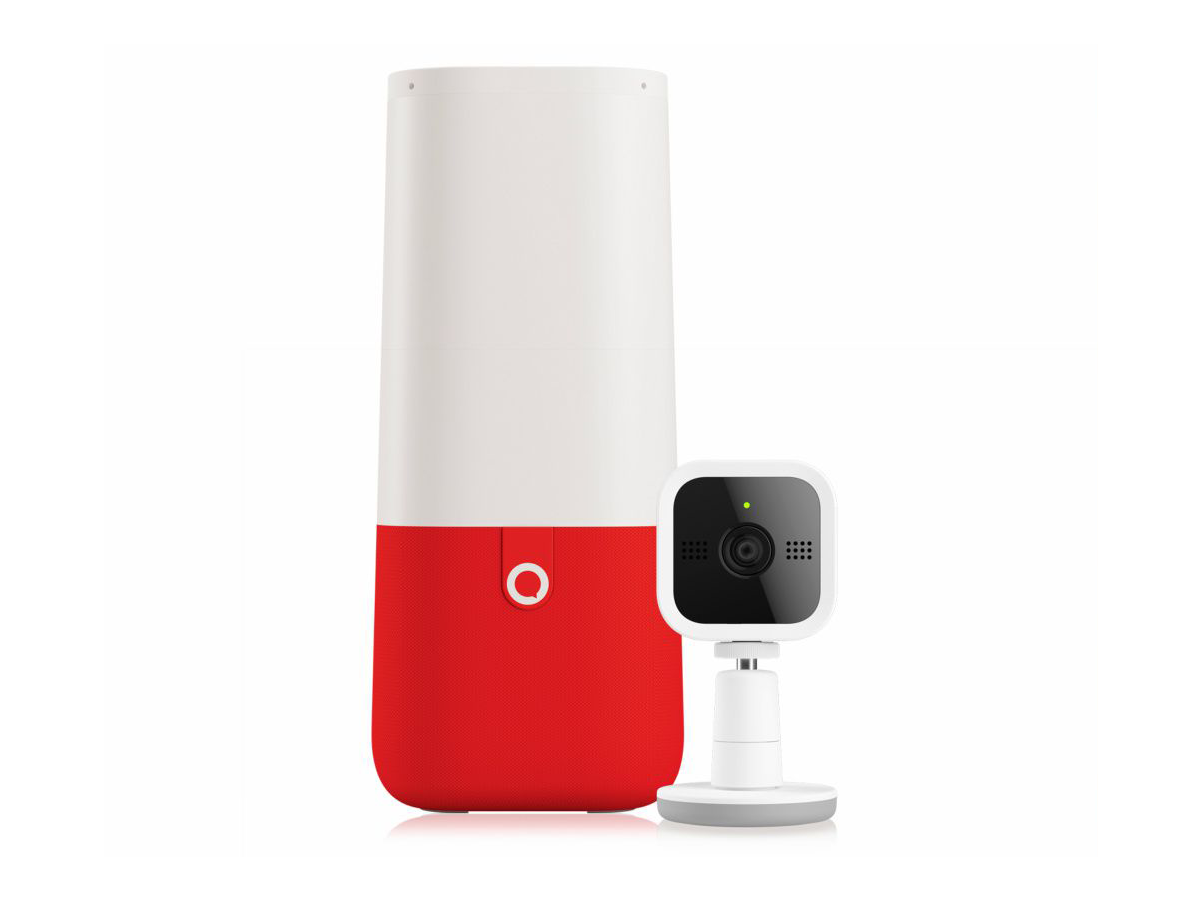 Amazon's Echo isn't the most kid-friendly gadget in the world – mainly because it only responds to grown-up phrasing, but also thanks to the dangerous access it grants to your shopping list.
That's why Mattel has done the only sane thing and made a robot nanny. The Aristotle is a full-blown Echo with all the same Alexa functionality as Amazon's smart cylinder, but flip it into 'Aristotle' mode (well, it's a better name than Homer) and it becomes a new voice assistant that can raise your child from baby to toddler.
That may sound like an exaggeration, but check out its list of functions: it promises to auto-soothe your baby with a lullaby when its camera recognises them waking, answer their homework questions, read from children's books and teach the ABCs, among many other talents. And if you're worried that your kid will just start treating everyone like a vending machine, it'll even optionally require them to say 'please' when asking for things.
If that's not clever enough for you, Aristotle is also compatible with the likes of IFTTT, Wemo and Philips Hue. There's no official news of a UK release yet, but FastCoDesign claims it'll ship in June 2017 for $300.
LG Smart Instaview
Given that it's spent 17 years trying to convince us smart fridges are a good idea (yep, it announced the first one in 2000), it's fair to say LG isn't going to stop until we cave in and buy one. The good news? It's just announced one that we'd actually quite like.
The Smart Instaview is the first fridge to come with built-in Alexa, and it seems the natural home for something that can order groceries and manage your shopping list.
Of course, you could just buy an Echo and a cheaper fridge, but you'd miss out on the Instaview's ability to let you remotely check its contents using your smartphone (thanks to a built-in camera), leave notes on its 29in touchscreen, and knock on the door twice to see what's in its front compartment without opening the door. Sadly, there was no answer when we tapped it for pricing and release date info.
The Alexa-compatible ones (Echo required)
Samsung Powerbot VR7000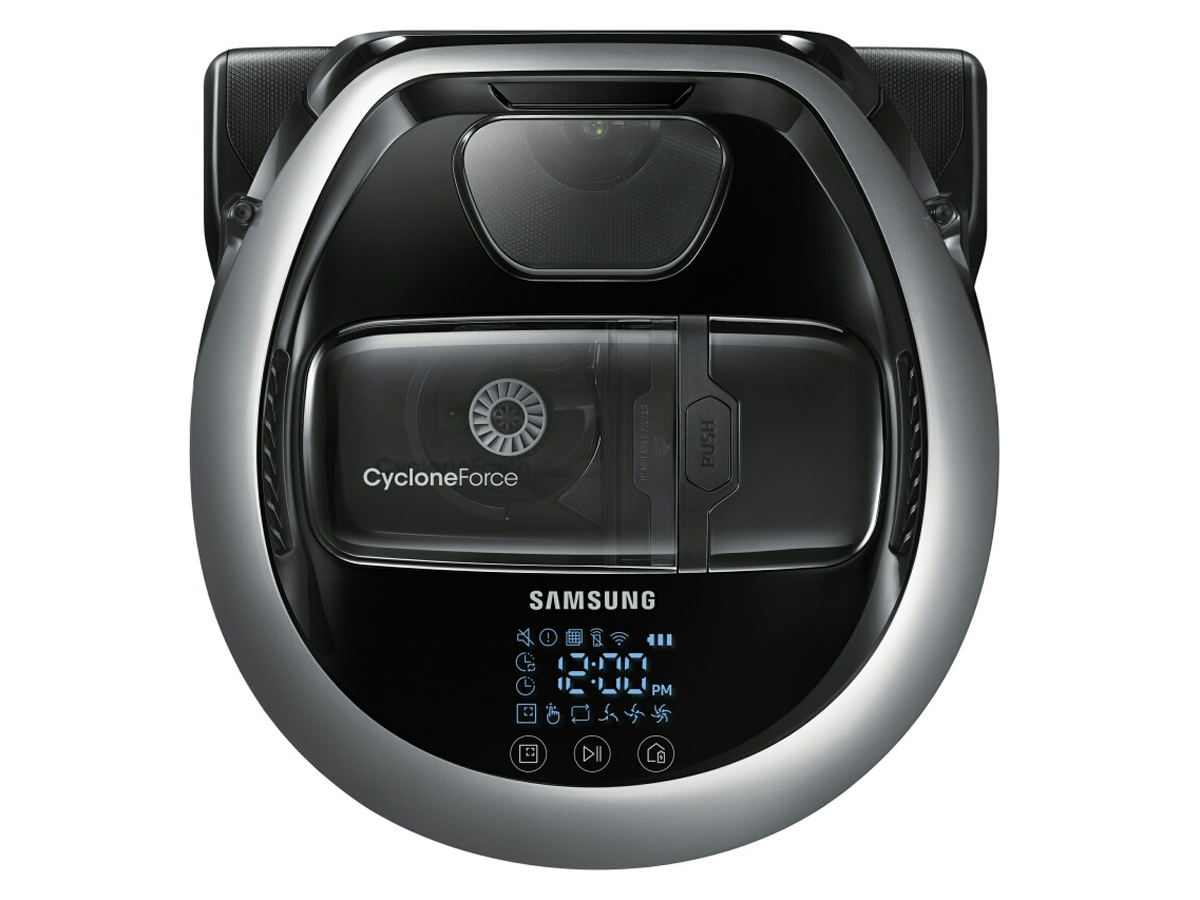 If you see robot vacuums as a crushing blow to mankind's dignity, look away now. Samsung's made one that you can order around with your voice and, for the rest of us, that's as brilliantly lazy as it sounds.
The Powerbot VR7000 isn't the first Alexa-compatible dust-sucker we've seen – that honour went to Neato's Botvac Connected – but we're irrationally excited about its voice powers (which are admittedly limited to 'start and stop cleaning') and the 'Edge Clean Master' feature for going within 15mm of our walls.
The only downsides are that you'll need to own an Echo device to pass on your instructions, as it works via an Alexa Skill, and the lack of an official price or release date.
Ford Alexa integration
Quick, run to the car, it's the only way to escape Alexa! Ah, too late, she's just got in the passenger seat, thanks to Ford's new collaboration with Amazon's voice assistant.
The first tie-in between a big car name and Alexa, Ford's new treats will roll out in two stages. In late January, owners of the Ford Focus Electric, Fusion Energi and C-MAX Energi will get 'home-to-car' functionality that'll let them use an Echo to start the engine, lock and unlock doors and check its charge, all while sipping a breakfast brew in the kitchen.
The more widely available in-car stuff, though, will be arriving in summer 2017 for any Ford owners with Sync 3 (which can be found in the likes of the Mondeo, Kuga, S-Max and Galaxy). This will let you ask Alexa to read weather reports, check the news and add things to your shopping list as you head to the supermarket.
Whirlpool's kitchen tech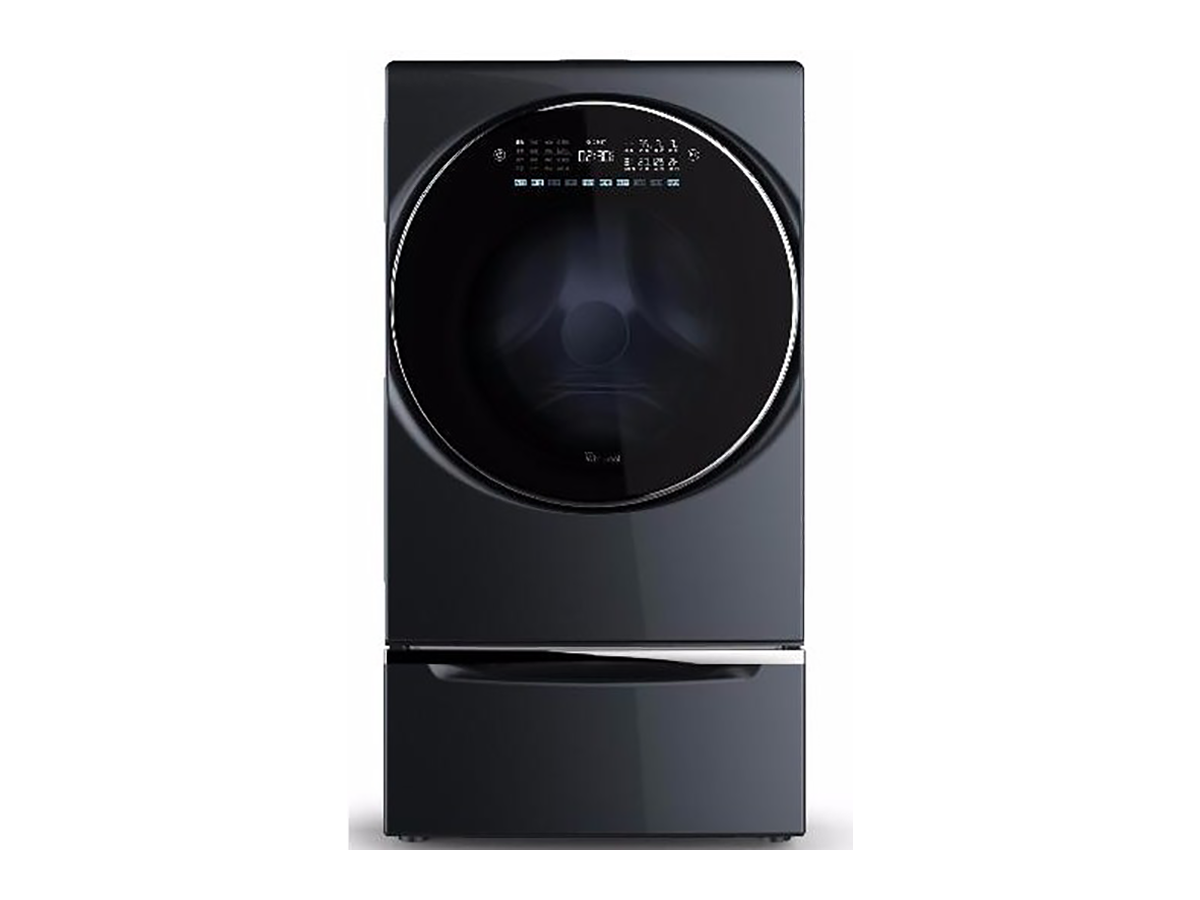 In true Vegas spirit, Whirlpool is going 'all in' on Alexa integration for its white goods, announcing a new Skill that will be compatible with 'most new smart appliances' from early 2017. That includes washer dryers, smart ovens and, of course, fridges.
While we're dubious about how useful it'll be to ask Alexa to start a wash cycle or run 'Wrinkle Shield' mode (you'll be standing right next to the machine after loading it, after all), we like the idea of chatting to our oven and getting it warmed up as we unload the shopping.
If you're a regular prodder of a Whirlpool Amazon Dash button, you'll also be pleased to hear that these powers will be built into more of its appliances in 2017.
Wait, what about Google Assistant, Siri and Cortana?
Alexa has been so loud at CES 2017 that we considered making this a list of gadgets that don't work with the personal assistant. Not that her rivals have been completely stunned into silence.
Google announced that its Assistant will be coming to Android TV, which can be found on some Sony and Sharp sets plus set-top boxes like the nVidia Shield, "in the coming months". The Assistant will also be coming to Android Wear 2.0 watches "over time", which is the lowest rung of the corporate jargon ladder. Expect to hear more when Google announces its flagship Android Wear watches in early 2017.
Cortana, meanwhile, has been busy schmoozing with car makers, with Nissan and BMW both announcing that they'll be integrating Microsoft's assistant into some vehicles. And while there's no confirmed gadgetry with built-in Cortana, Microsoft will be apparently be bringing its assistant to smart home tech like thermostats in March 2017.
With vagueness like this and Siri still happy to play alone in her walled garden, there's no doubt Alexa is the front-runner to be your invisible home OS. We just hope the format war doesn't rage on too long and leave odd bits of tech like TVs excluded from our seamless, voice-controlled house party.