WFH: How to train your smart assistant to go the extra mile
Get smart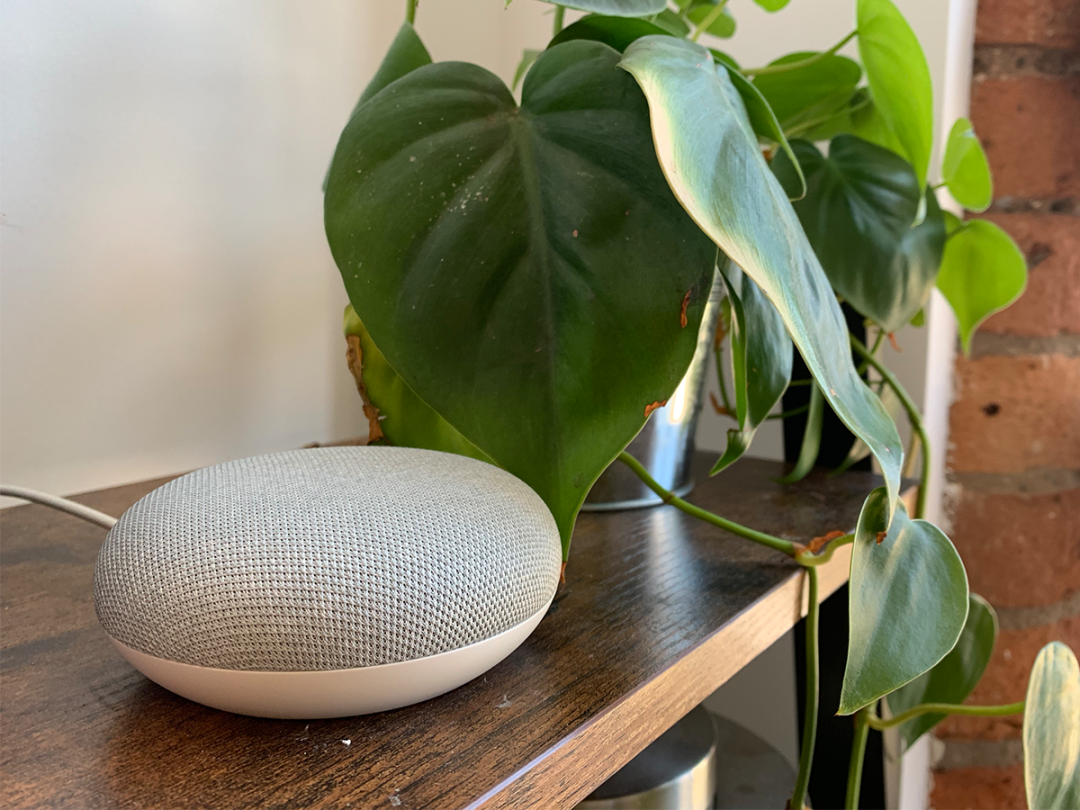 If you're used to office life and all the comforts that brings – the frothy coffee machine, water cooler gossip, and Fridge Fridays – converting to remote work might come as a shock to the system. Still, needs must, and if we're going to beat COVID-19 and protect the vulnerable it's imperative we all stay indoors as a much as possible.
It might not be an ideal situation, but it's also not all doom and gloom. We live in the great age of technology after all, and there are plenty of doodahs out there that can help stave off the boredom, boost productivity, and generally make our voluntary solitude a bit more bearable. In fact, one of the most useful gadgets during these testing times is the humble smart assistant. They come in a variety of shapes of sizes – from diminutive speakers to screen-toting wedges – but all are designed to lend a hand with pretty much any task you can think of.
In short: they're the consummate home helper, and that'll be an invaluable trait as you try to avoid the productivity pitfalls and creeping boredom of self-isolation. So, whether you're running a large business, trying to make it work as a lone wolf, or just trying to get through the next few weeks without succumbing to cabin fever, here are some ways smart assistants – specifically the popular Google Nest and Amazon Echo range – can help.
Timers and reminders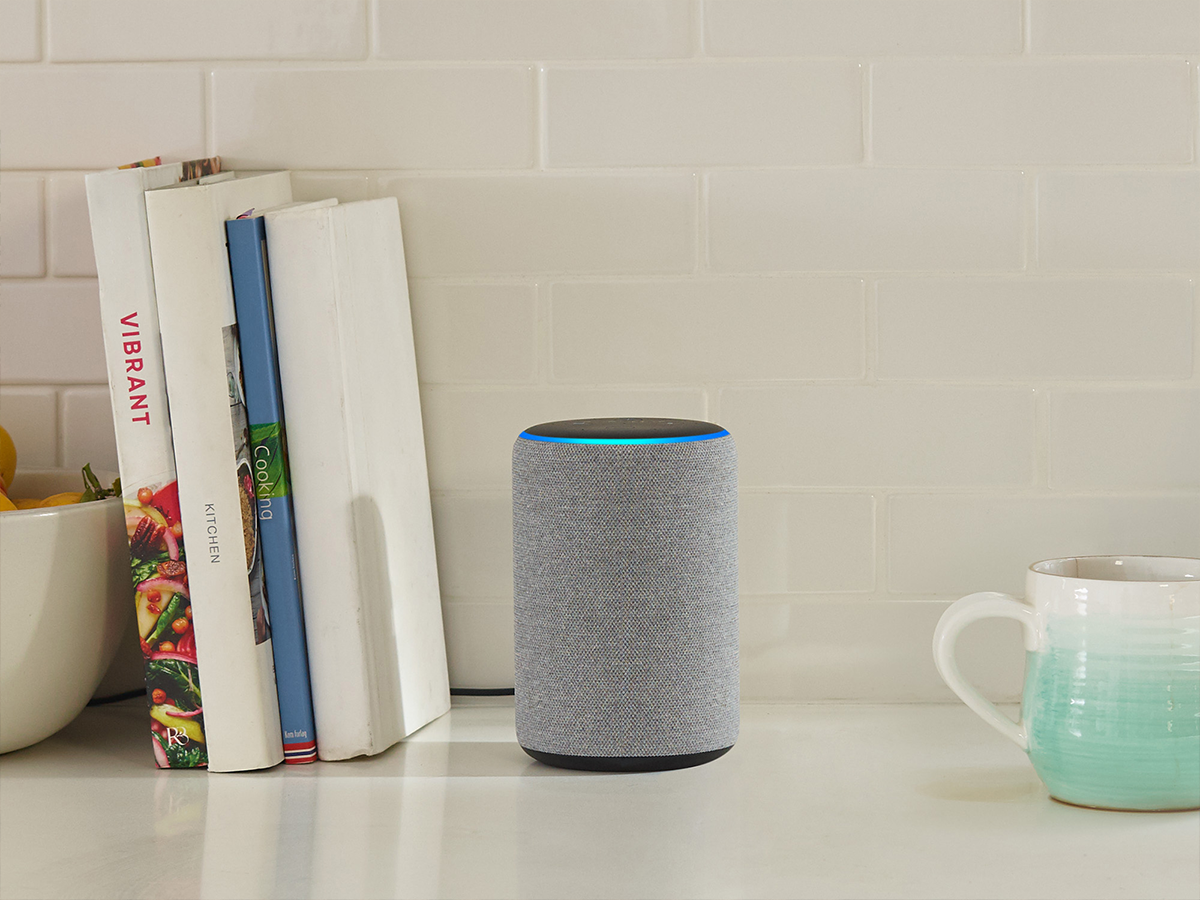 Distance working means more video calls and Skype meetings than would've seemed possible mere months ago. It also require a bit more self-discipline if you want to stay on task and avoid wasting away the hours. Luckily for you, smart assistants can help on both fronts.
Why not use timers to prevent procrastination by encouraging you to complete tasks before the clock runs down. Want that spreadsheet finished in the next hour? Set a timer. Need to make sure your lunch break doesn't overrun by 20 minutes for the fourth day in a row? Set a timer!
Reminders are just as useful if you're the forgetful sort, and can be used to make your Google Nest or Amazon Echo give you a little nudge before that all-important Zoom conference. You can even set recurring reminders for the same time each day, week, or month, which will be particularly useful if remote working becomes the norm for the foreseeable future.
HOW TO GET IT?

You can do both by uttering the magic words "Hey Google/Alexa, set a timer/reminder for…" and then choose a time. It could be "set a reminder for tomorrow at 11am" or "start a timer for 20 minutes." Easy peasy.
Let's get physical
If you're one of those strange souls who loves the heady combination of sweat, aches, and being told to 'feel the burn' by a buff personal trainer, have we got a treat for you. Although gyms around the country are closed for the time being, your can still squeeze in a pre-work session either with these incredible fitness apps here, or with the help of your loyal 'bot. Indeed, both Echo and Nest owners can access a huge amount of fitness regimes by installing skills or actions – which are essentially little add-ons that add extra layers of functionality to your device.
There are short five-minute workouts for when you're pressed for time, more intensive sessions if you're looking to burn off that half-cheesecake you scoffed watching GBBO, and more specific sessions if you just want to keep up with leg day. For those mornings when you need to find your zen, both smart assistants also offer a range of guided yoga sessions for free.
HOW TO GET STARTED?
You'll need to install the necessary 'skills' and 'actions' on your respective Echo or Nest device to fully unlock their PT-potential, but that's as easy as heading to the Google Actions or Alexa Skills storefronts (which is where you'll find all of the add-ons mentioned in this article) and finding the one that works best for you. There are literally thousands on offer, so take your time and have a good look through each marketplace.
News of the World
Look, it's 2020. There are a million and one ways to stay in the loop, but unless you want to get into the habit of reaching for your smartphone every 10 seconds, it's probably best you go hands-free during working hours. That's where a smart assistant can help.
Both the Nest and Echo are capable of dishing out news alerts from a range of outlets and publications on demand, and can be tailored to serve up the headlines and articles that are relevant to you. Whether you to keep your finger on the political pulse or perhaps like stay up to date with the latest tech happenings, just set up your preferences and ask your robot friend 'what's in the news' to hear the latest.
HOW TO GET INFORMED?
To set up news briefings on Alexa, open the Alexa app on your smartphone and head to the 'setting menu.' After that, hit the 'flash briefing option' and you'll be able to toggle and change the order of the news programme you had when you tell Alexa to "turn on the news."
The process is similar for Google devices. Once again, you'll need to open the Google Home app, head to the 'settings' menu, scroll down to 'more settings', hit 'services', then prod 'news' and finally you'll be able to change the order and add or remove sources to your daily news readout. When you're good to go, just say "Hey Google, tell me the news" to soak up some headlines.
Smart self-care
When they're not helping you crush the 9-to-5, those internet-savvy voice assistants can also help you unwind. Although you might not've pegged your robot buddy as a self-care guru, there are actually a whole range of free and premium meditation apps and skills available on Amazon and Google smart speakers.
One of the best is Headspace, which aims to boost mindfulness with a range meditation sessions and sleep exercises, and is available for free on Alexa and Google devices. If you're after something a little snappier, both can also deliver short guided meditation sessions that are useful when you need to take a second to clear your mind during those hair-raisingly hectic days. Deep breaths.
HOW TO FIND ZEN?
Once you've downloaded the neccesary add-on here, you'll need to tell your assistant to open it up. In the case of headspace, for instance, you'd say "Hey Google/Alexa, tell Headspace to start my daily meditation." The commands are the same for both assistants, but will vary from app to app, so be sure to familarise yourself with the one you choose.
The consummate sous-chef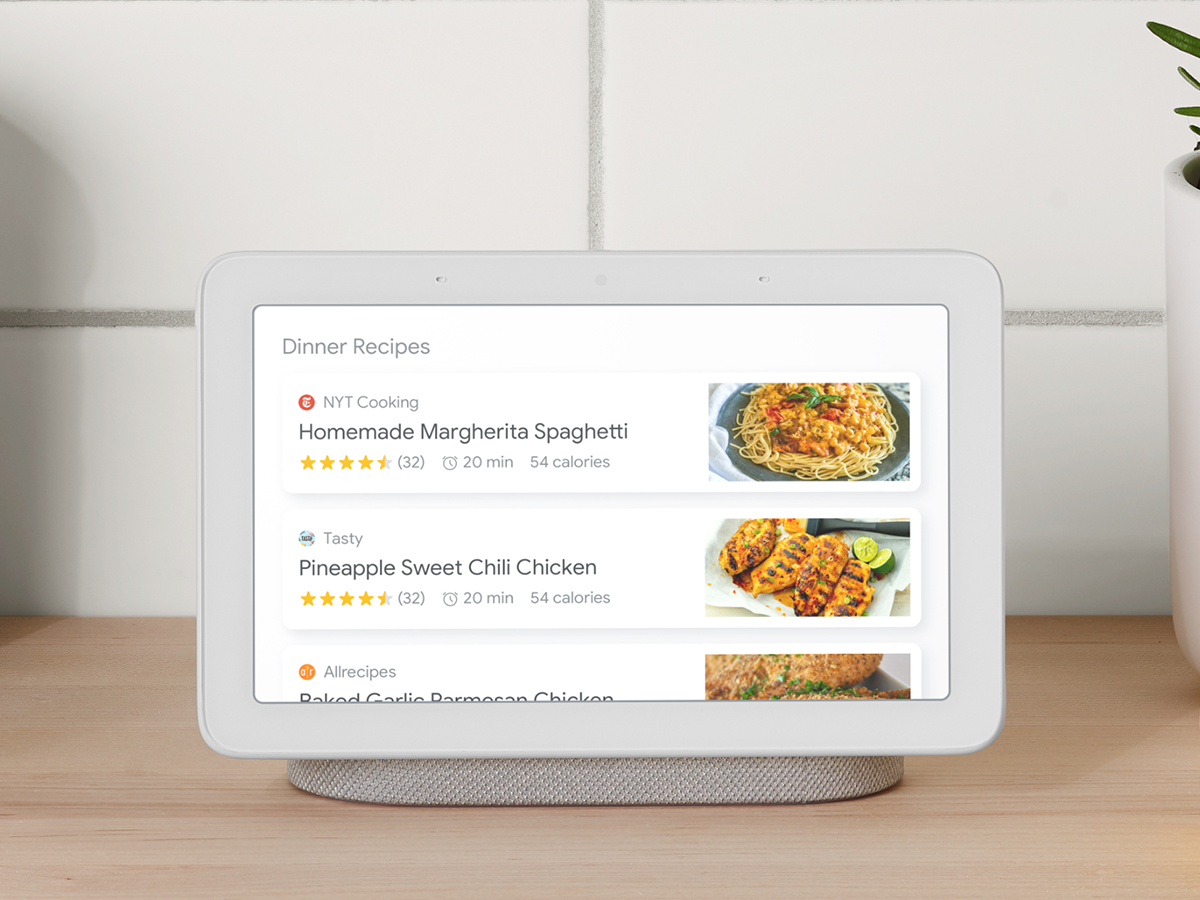 Alright, cooking isn't something that generally happens at the office – no, filling up the kettle to make a Pot Noodle doesn't count – but smart assistants are so good at lending a figurative hand in the kitchen it'd be a crime not to include some tips here. After all, working from home means you'll have more milage to cook up a storm on your lunch break, rustle up a Michelin star treat after hours, or prep a hearty breakfast so you're ready to tackle the working day with aplomb.
HOW TO GET COOKING?
For starters, both the Echo and Nest can help you make the most of your storecupboard by finding recipes that use specific ingredients. Want to use up those butterbeans and tinned tomatoes – ask them to search for a recipe that includes both.
You can also download specific skills and action that allow you to sift through the massive assortment of recipes on sites like BBC Good Food or Recipedia with a quick "Alexa, ask BBC Good Food to find me a recipe for a vegan lasagne" or "Hey Google, search Recipedia a recipe for chicken fajitas." Both assistants will also scour the web for any relevant recipes, so you don't even need to download an add-on if that sounds like too much hassle.
Once you've finally found a recipe, both assistants will talk you through the steps, telling you how to prep your ingredients and answering any questions you might have, like "how many tablespoons in a cup?" or "how do I cream sugar and butter?" It's not a race to the finish either, and you can ask for each step to be repeated as many times as you like. Just make sure to post your creations on Insta once your done – we'd hate for you to miss out on those precious foodie likes.
Pump up the jam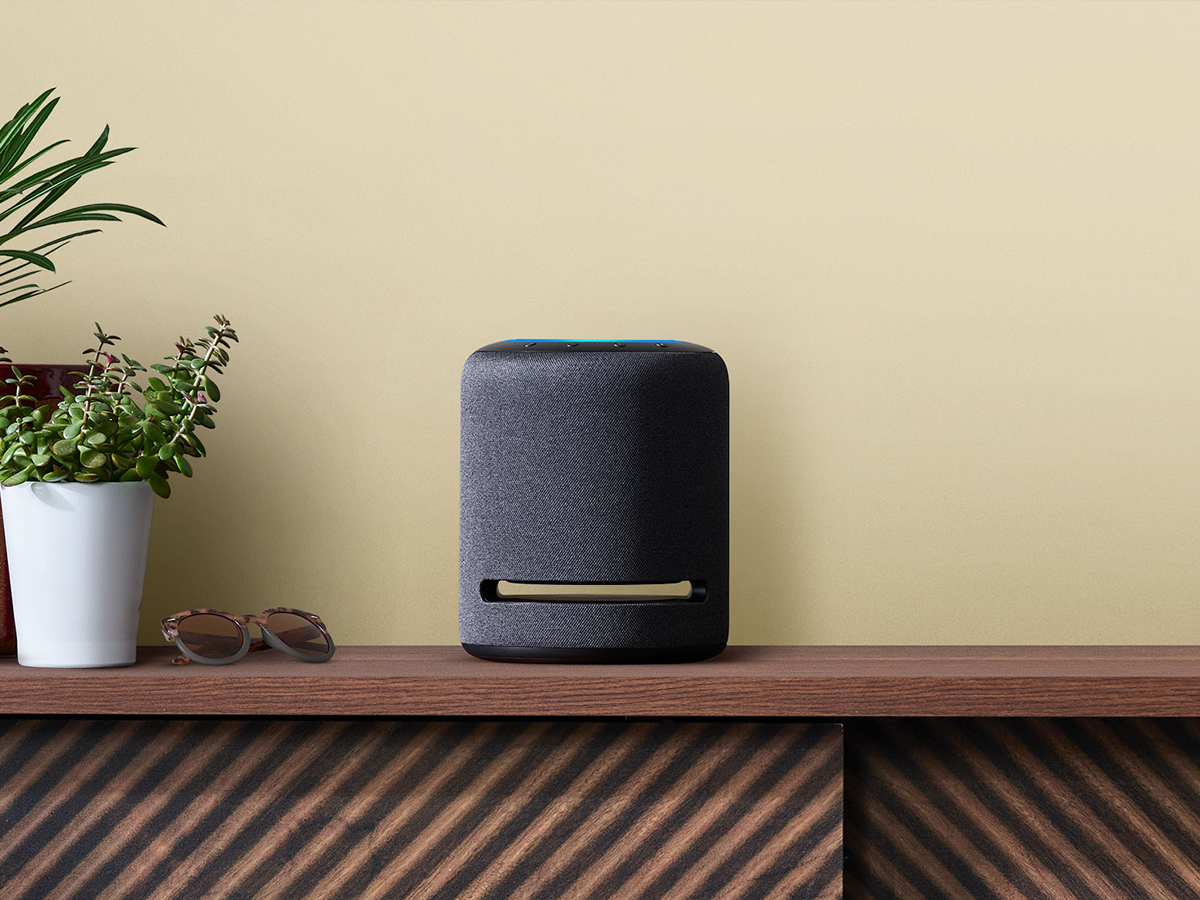 Turning your smart assistant into your personal office DJ is a piece of cake. And the best part of all this, if you wish to play non-stop Billy Joel, then absolutely no one can stop you. Your house, your rules.
HOW TO GET THE PARTY STARTED

If you've connected a streaming service like Spotify or Deezer (which we're assuming you have) you'll be able to ask your Nest or Echo to crank out personal playlists, albums, or whatever else takes your fancy with a simple voice command like "Hey Google, play Arcade Fire" or "Alexa, play my 2020 playlist."
If you're stuck in a musical rut, you can even throw out curveball suggestions like 'play something I'll like' or 'play something new' and your plucky assistant will do its best to oblige. Oh, and when you need to take a call or turn down the music because your neighbours are about to kick in your door, a quick 'stop the music' will do the trick. It's worth remembering that Nest and Echo devices support different services, so don't forget to check your favourite is supported before faffing around for hours trying to make it work. We'd hate for you to waste that precious isolation time.