Upvoted: 9 toasters that aren't crumby
With any one of these you can be the toast of the town
Fancy a slice of buttered toast? Or maybe you're after a bagel with cream cheese?
Or perhaps you've put your house up for sale so you can dine like royalty with some Instagram-ready smashed avocado on toast.
Whatever it is that you're craving, you're sure to find the perfect toaster for you in our pick of the best toaster treats around. 
So get your plate ready and have your butter knife on standby as we take you on a journey through the land of toasters. 
The digital delight: Cuisinart 4-Slice Digital Toaster
Cuisinart has brought toast-making into the digital age – and it could well be the best thing since (toasted) sliced bread.
An LCD screen acts as your timer, and there are seven different settings so you can always have your morning chomp just the way you want it.
Feeling sophisticated and fond of cream cheese? The bagel setting could be your new best friend.
The browning beauty: Smeg Dolce & Gabbana 2-Slice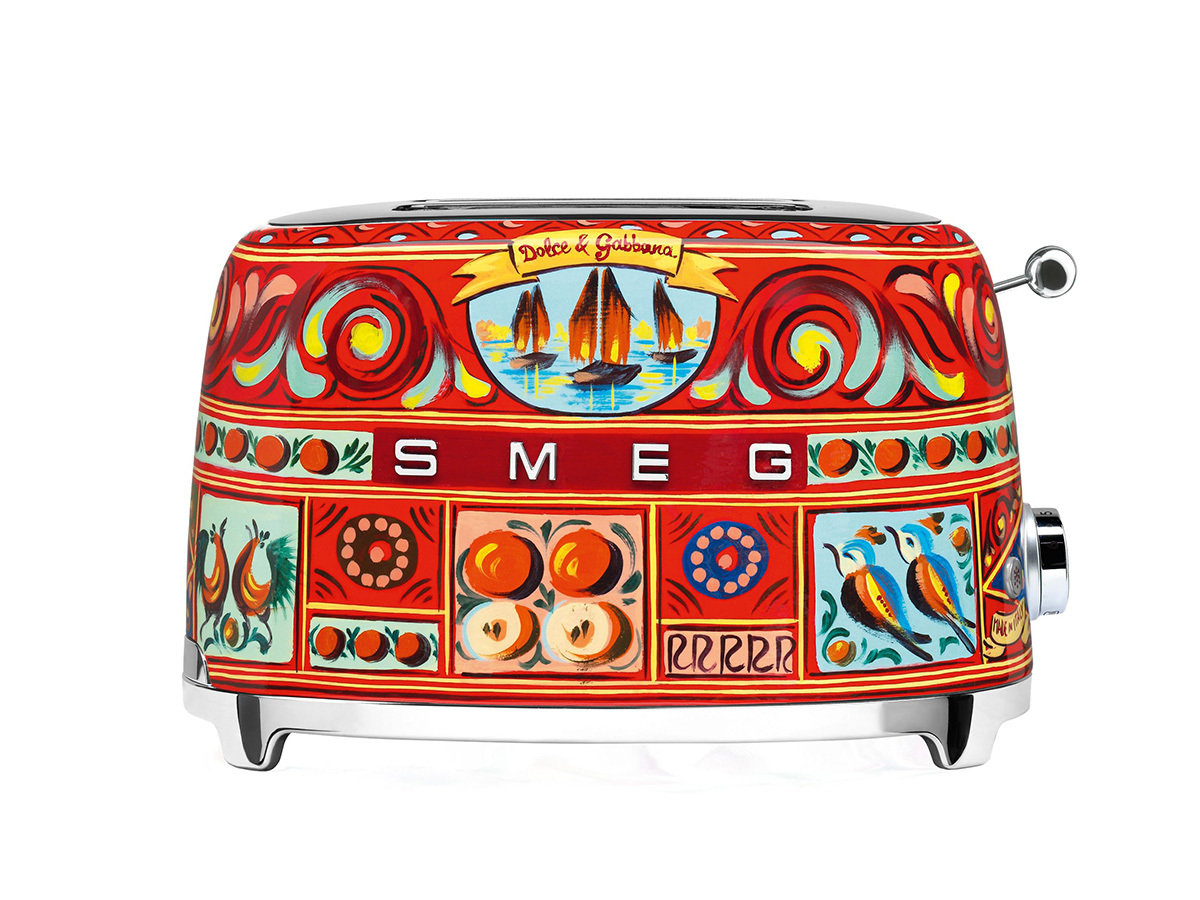 Dolce & Gabbana teamed up with Smeg to create this extravagant toaster along with a range of other matching kitchen appliances, including a juicer, a kettle and even a fridge.
You get luxury price tags to match the upper-crust looks, though.
The curvaceous crisper: Kitchenaid Artisan 2-Slot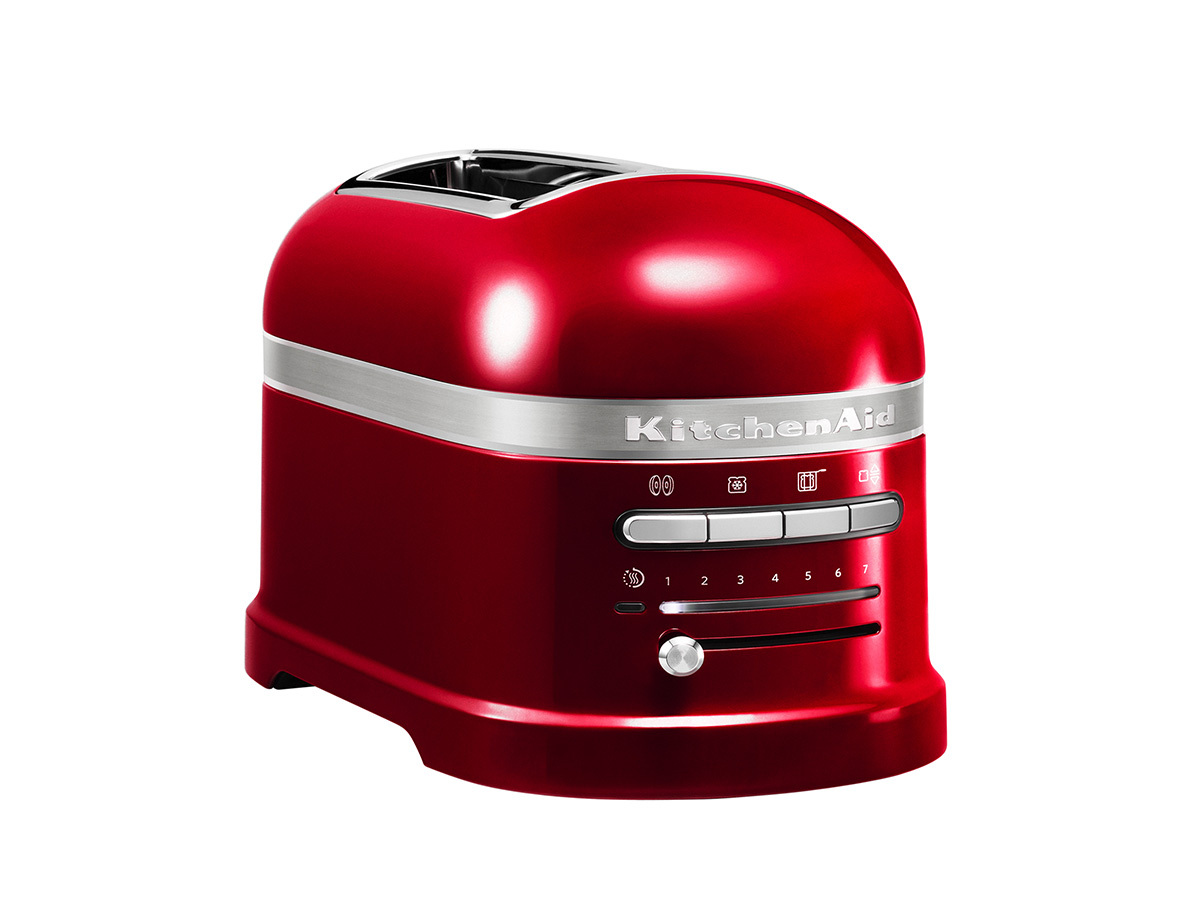 You can make a bold statement about how much you enjoy making toast with Kitchenaid's curvy number.
Looking a bit like the predator's motorbike helmet, it'll certainly stand out in any kitchen, and with bagel and toastie functions you'll soon be the toast of the town.
The regal rose: Morphy Richards Evoke Rose Gold And Brushed 4-Slice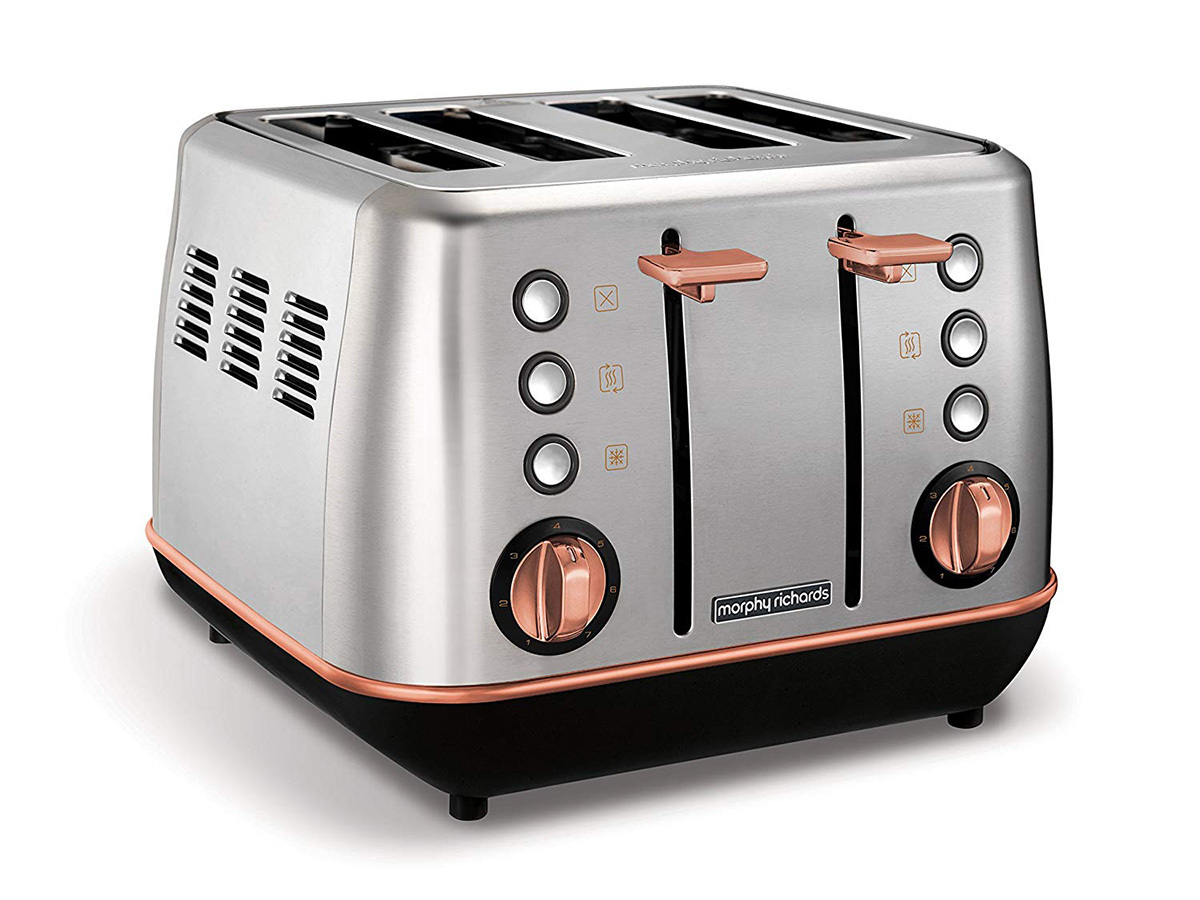 Looks aren't everything, but the rose gold accents on this four-slice Morphy Richards add a touch of elegance to the laborious, crumb-strewn affair of throwing together breakfast on a freezing cold Monday morning.
Also available in non-Apple colours.
The double dealer: Dualit Combi 2×2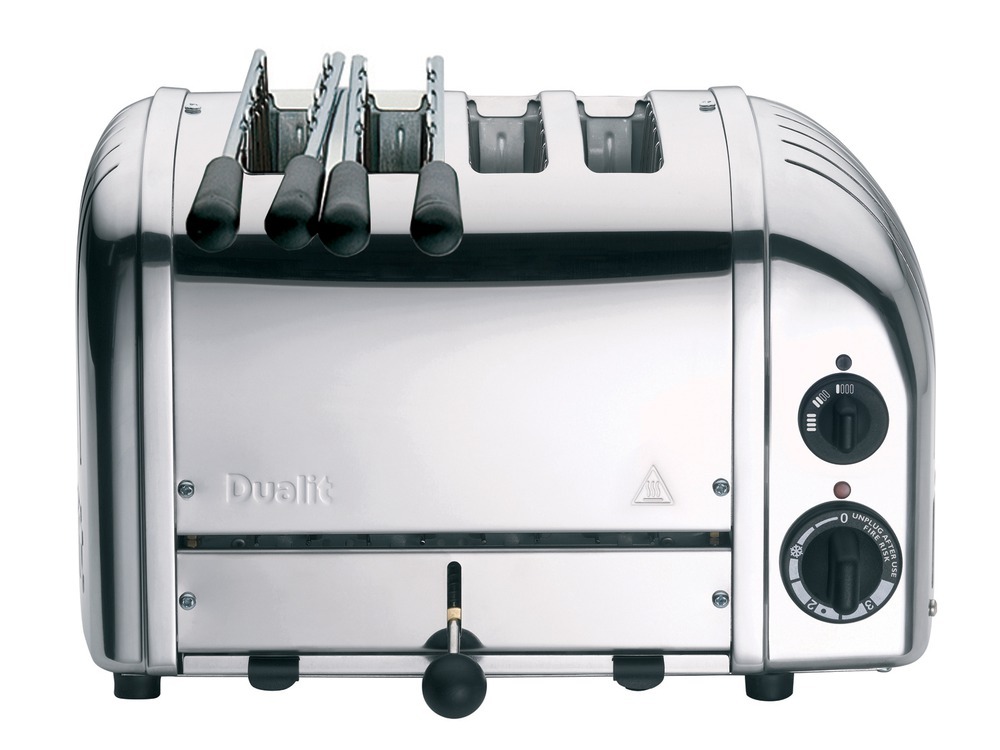 Fancy a nice toasted sandwich oozing with cheesy goodness?
Or maybe a couple of slices of simple buttered toast would be better?
Dilemma fixed: Dualit's Combi is equipped with sandwich cages and two regular toasting slots, so you can do both simultaneously. You greedy scamp.
The windowed wonder: Magimix 2-Slice Vision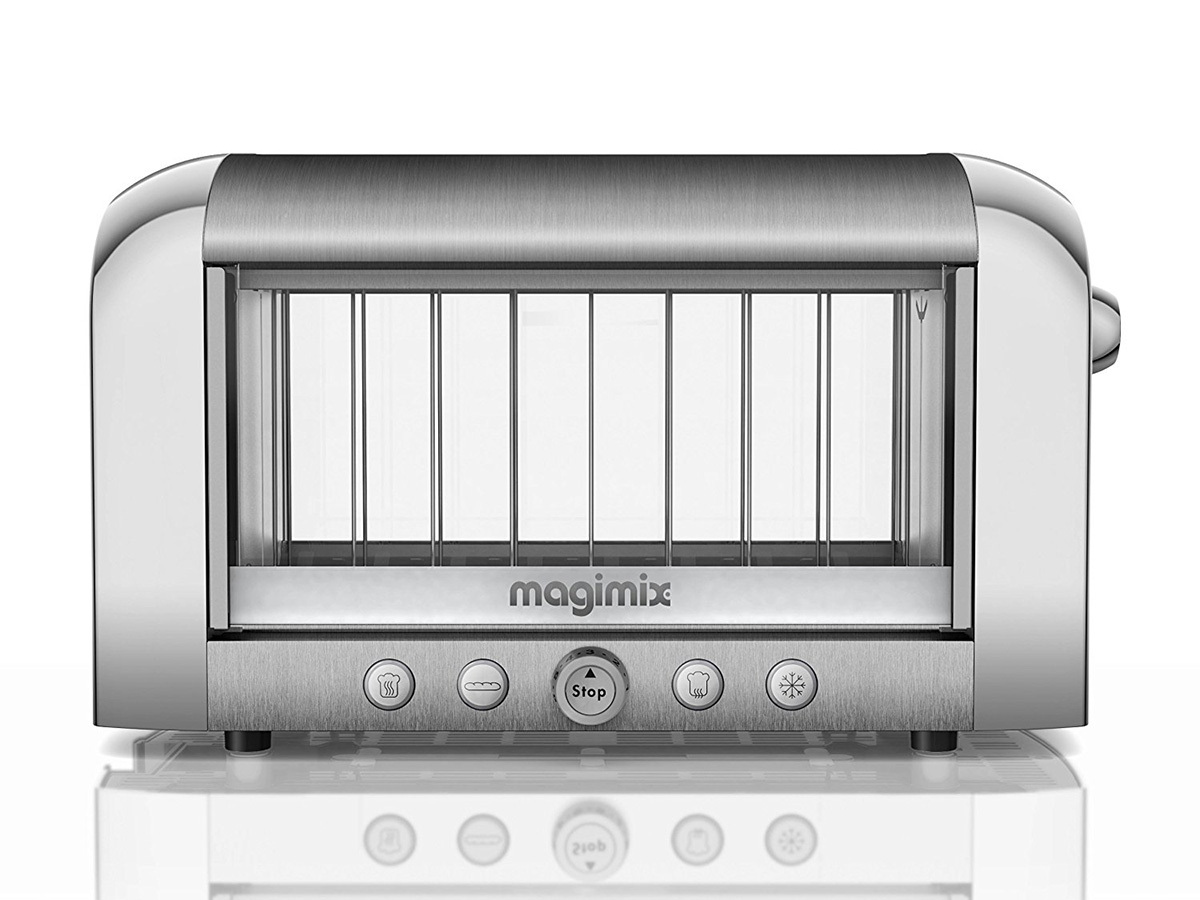 When it comes to toast, getting it to just the right shade of brown is of paramount importance.
No one likes it pale and floppy, and your smoke alarms definitely don't like it burnt black.
So this Magimix has a transparent window that lets you see your bread toasting in real time.
The magic mirror: Bosch Styline TAT8613GB Black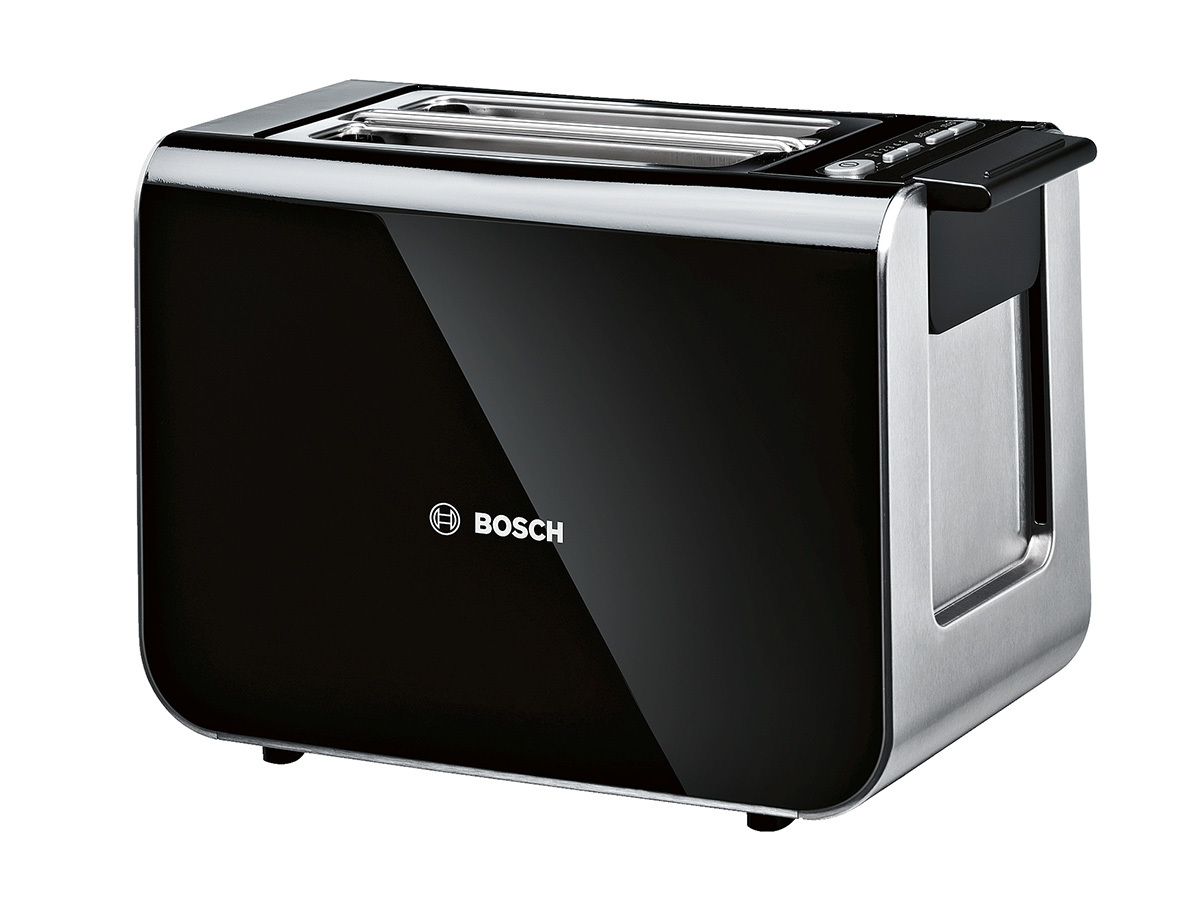 Sting might like his toast done on one side in Englishman in New York, but he wrote that back when most people made their toast under a grill.
Gone are those days with machines like Bosch's Styline, which has a nifty mirror heating system for perfectly even browning of both sides.
The vintage vamp: De'Longhi Vintage Icona 4-Slice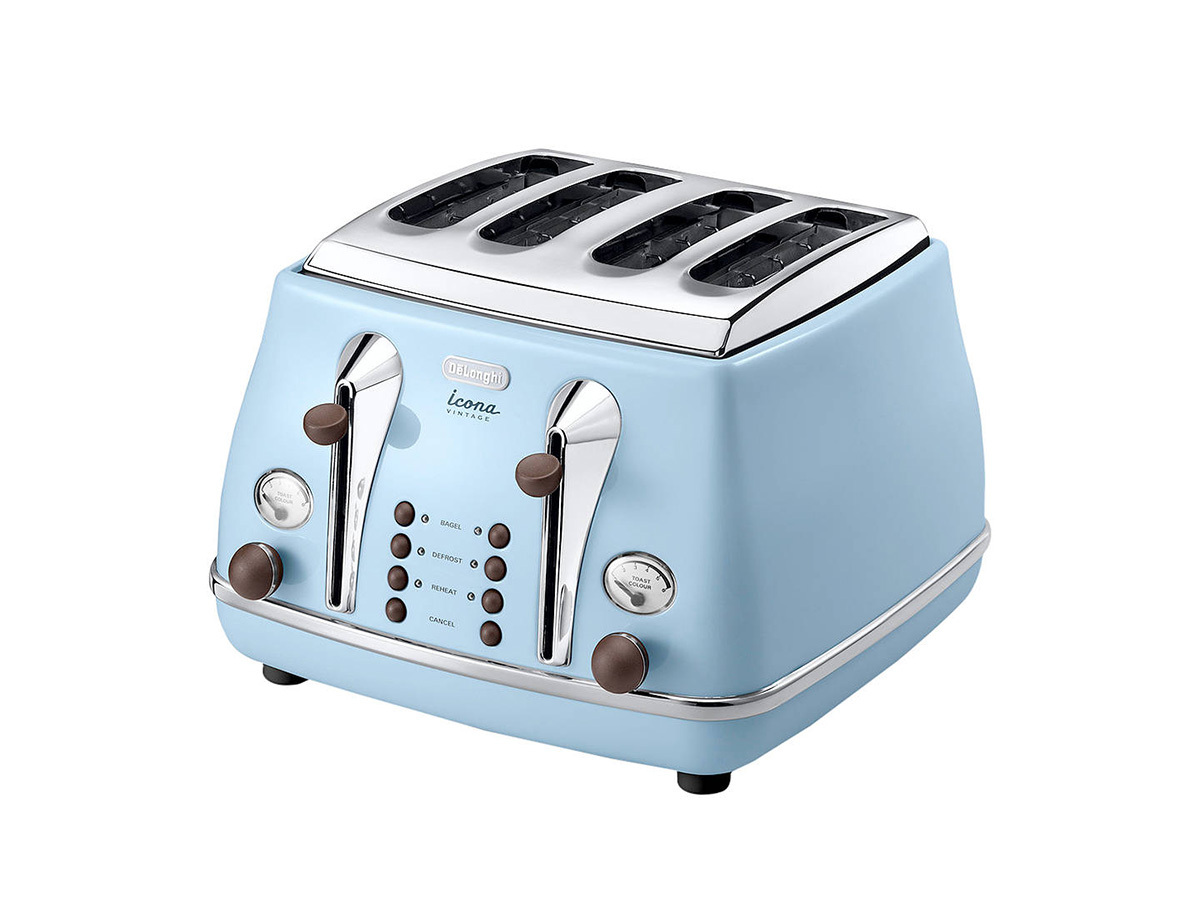 Throwing it back to a simpler time with a modern twist, De'Longhi's Vintage Icona toaster's aesthetic would fit right into a '50s homeware ad.
The neon light fixtures on the front, though, bring it right back into the modern age.
It has a 'browning control' indicator to get your toast just right.
The checkable cheapy: Breville Impressions 4-Slice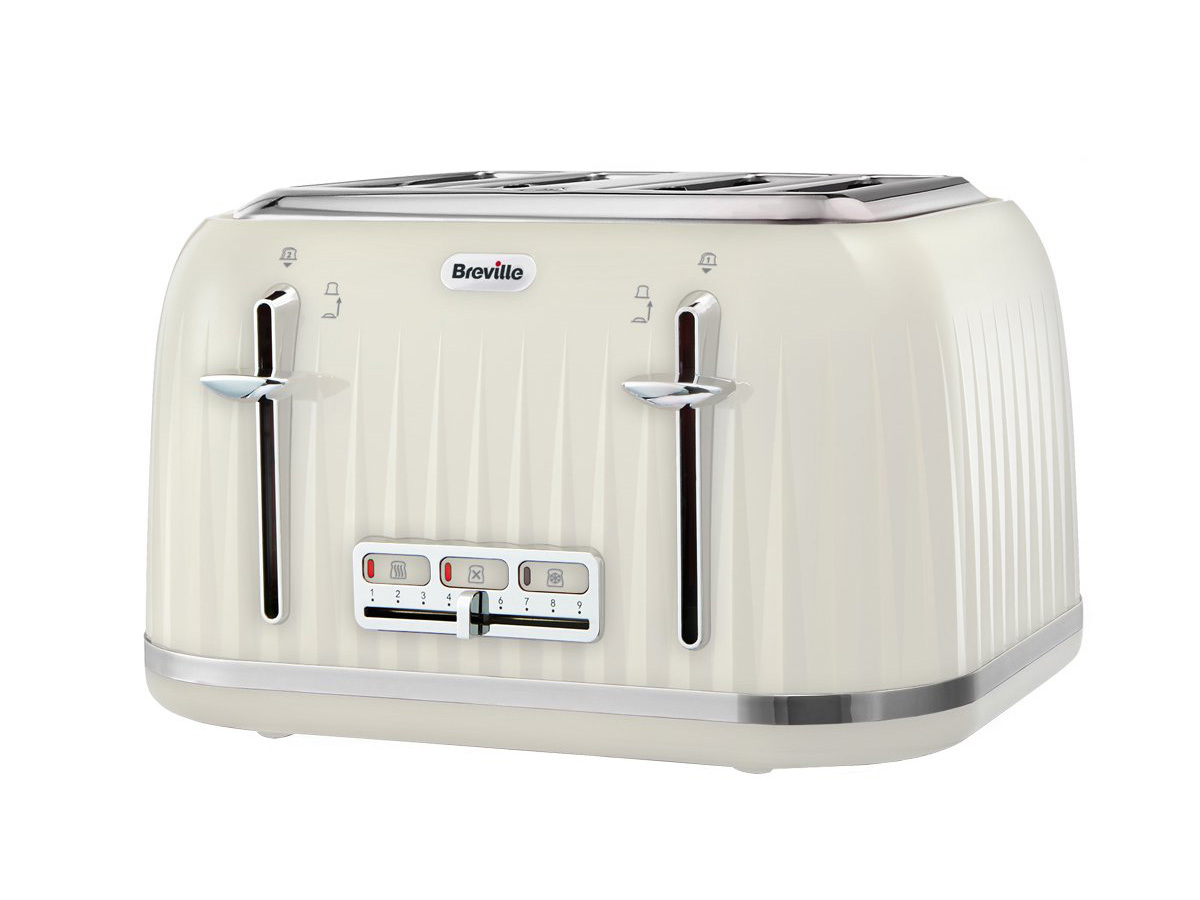 One for those who want their daily fix of marmalade without getting their finances in a jam, this four-slice model is compact, stylish, functional and distinctly affordable.
And if you're ever itching to know the state of your bread mid-toast, it has a 'lift and look' checking feature.