Stuff Suggests: your weekly entertainment fix (05/05/2020)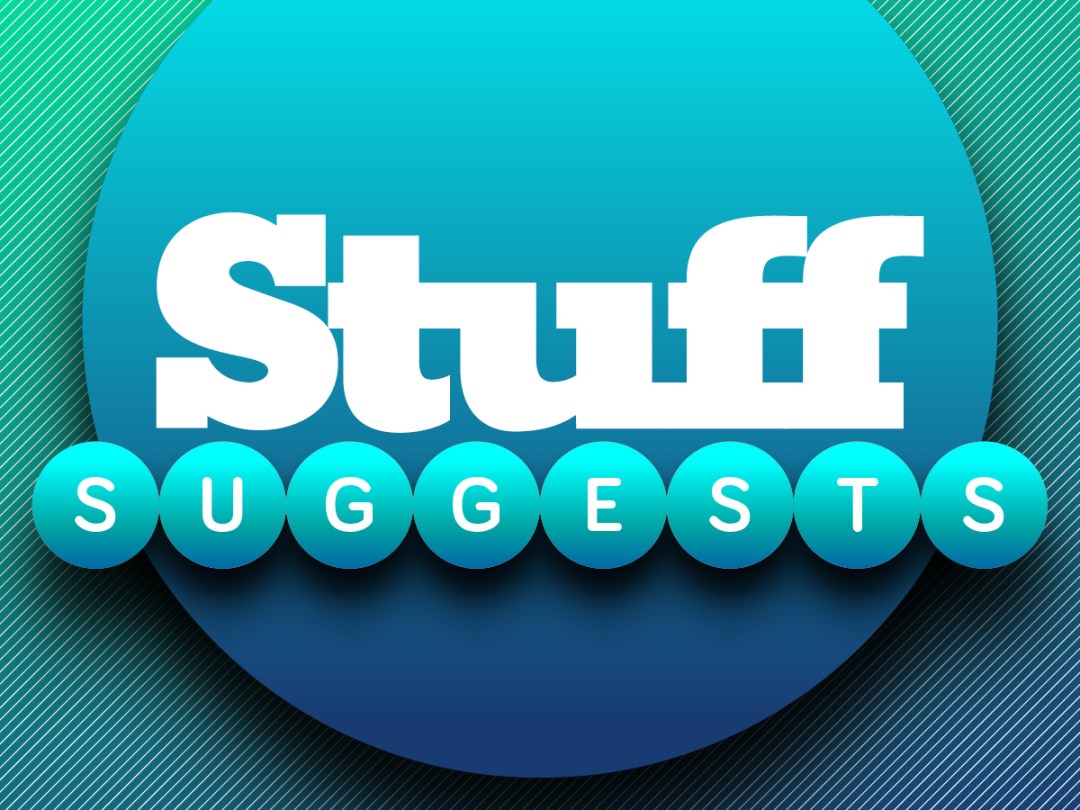 We're beset by choice in media these days, and just picking out something to play, listen to, read or watch on any particular evening can turn into a Herculean task.
That's why we've started Stuff Suggests, a new weekly article that aims to open your eyes to films, games, books, albums and more that you might have otherwise missed. With the current circumstances confining most of us to our homes for the foreseeable future, we're all in need of ways to escape boredom — and our immediate surroundings! We think these suggestions will be just the ticket.
Remember to check back each week for a whole new raft of recent releases, hidden gems, and must-experience classics.
Words by Natalya Paul
FILM: Big Night (1996)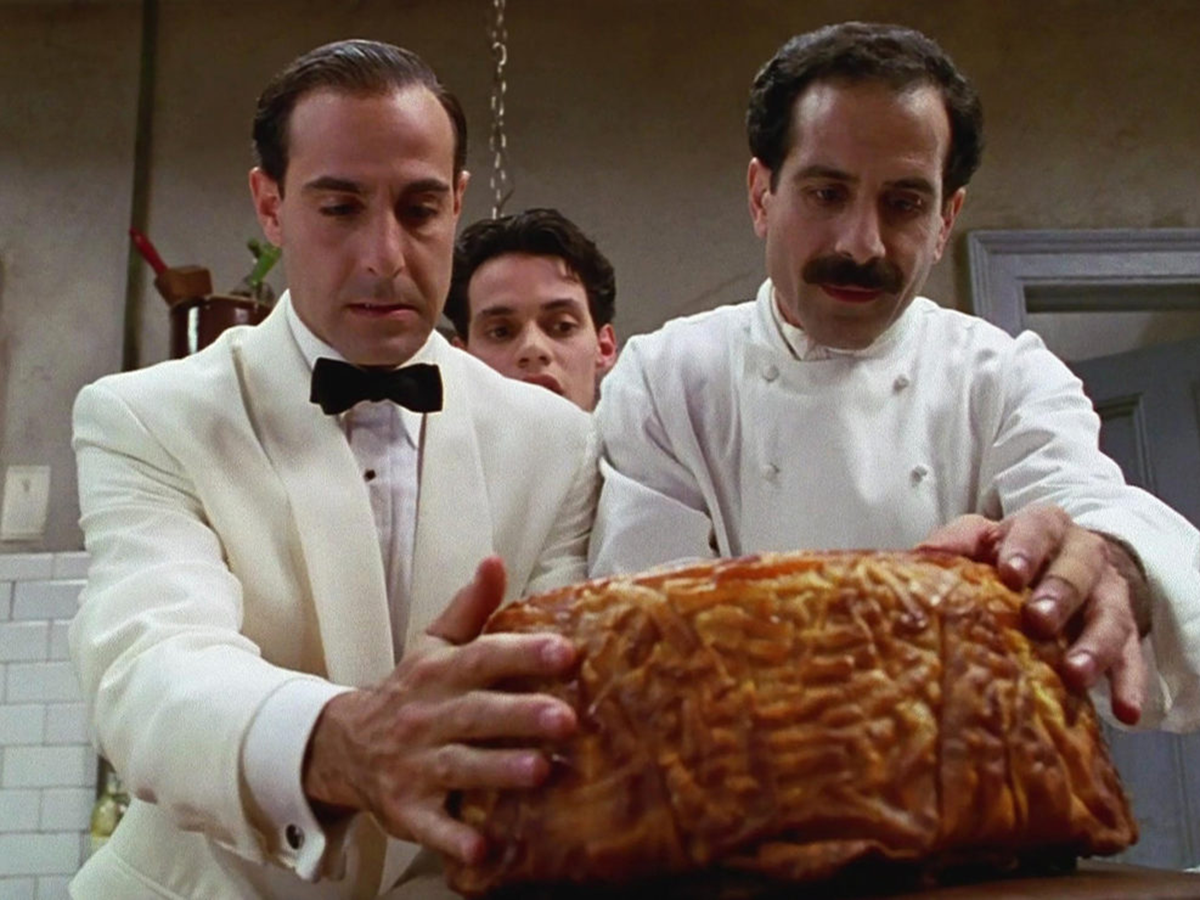 Ever since Stanley Tucci, co-star in Big Night, posted a video of himself making a Negroni from his kitchen, every sentient being who has witnessed said video yearns to be 'trapped' within his mega mansion.
He's back in the kitchen here, but it's 1950s New Jersey and he's a restaurant owner trying to bring the real taste of Italy to America.
On hand to help is his brother – Primo, a passionate chef played by Tony Shalhoub who believes "to eat good food is to be close to God" and that the customer, is in fact wrong. Very wrong.
The tension between Primo's unrelenting stubbornness in the kitchen verses Secondo's (Tucci) business pragmatism, makes for a highly entertaining backdrop as the pair prepare for one last push, when the manager of a highly successful neighbouring restaurant steps in to help them out.
A heart-warming story of love, brotherhood, honouring one's values in the face of adversity, and crucially – spaghetti.
MAGAZINE: Bitch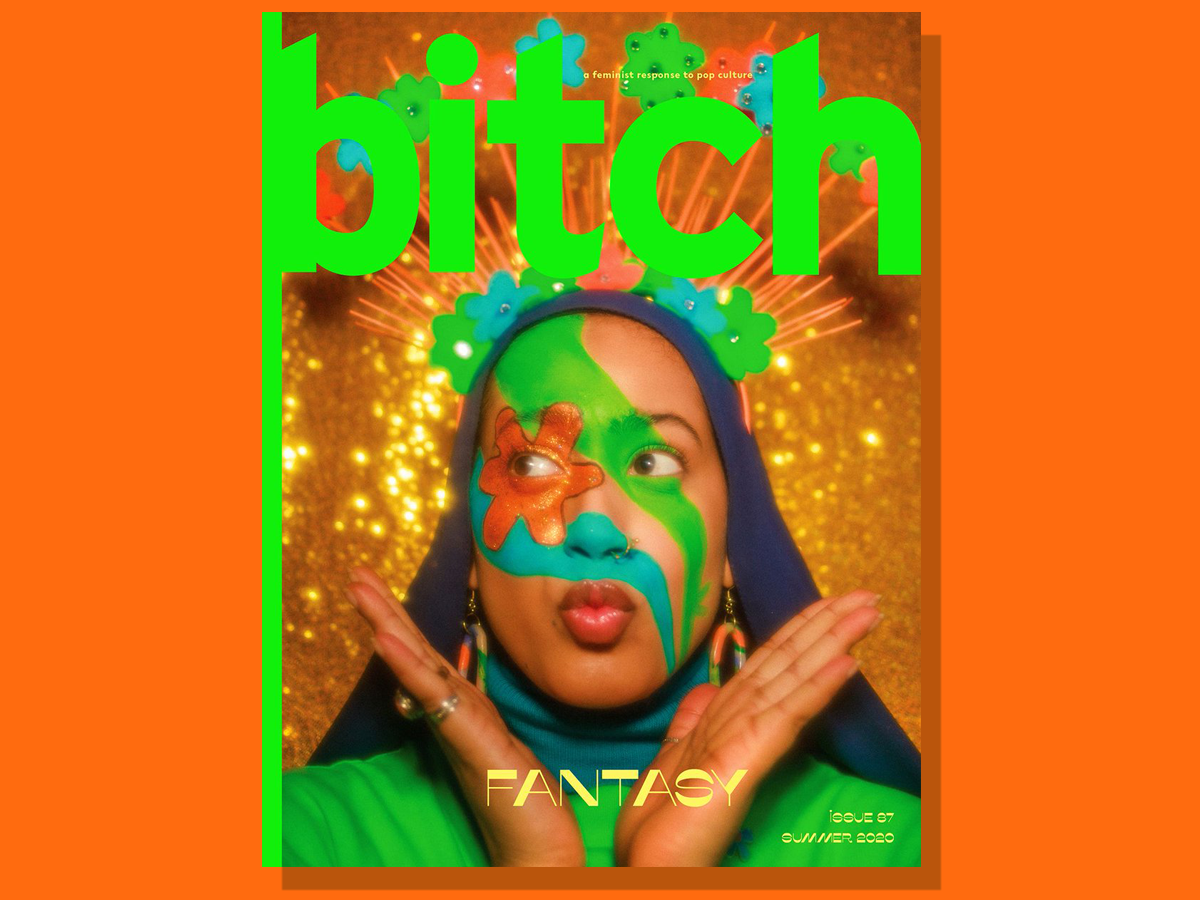 Bitch is the sort of thing you should get your parents to read.
No, really, they'll find it bizarre, bewildering and a far cry from flicking through Sunday supplements over a slice of fruit loaf, but the "engaged, thoughtful feminist response to mainstream media and pop culture" has been described by the Chicago Tribune as a "breath of journalistic fresh air".
What feels more like a left-field Zine, editorial freedom emenates from every page, ranging from analytical-witticism to impassioned calls to arms – and to draw it all together every issue follows a theme; this month it's 'fantasy'.
Packed with vibrant graphic design, cool photography, personal memoirs and poignant song lyrics, it feels raw, with a twisted structure, all bound with red hot editorial.
ALBUM: WORKAROUND BY BEATRICE DILLON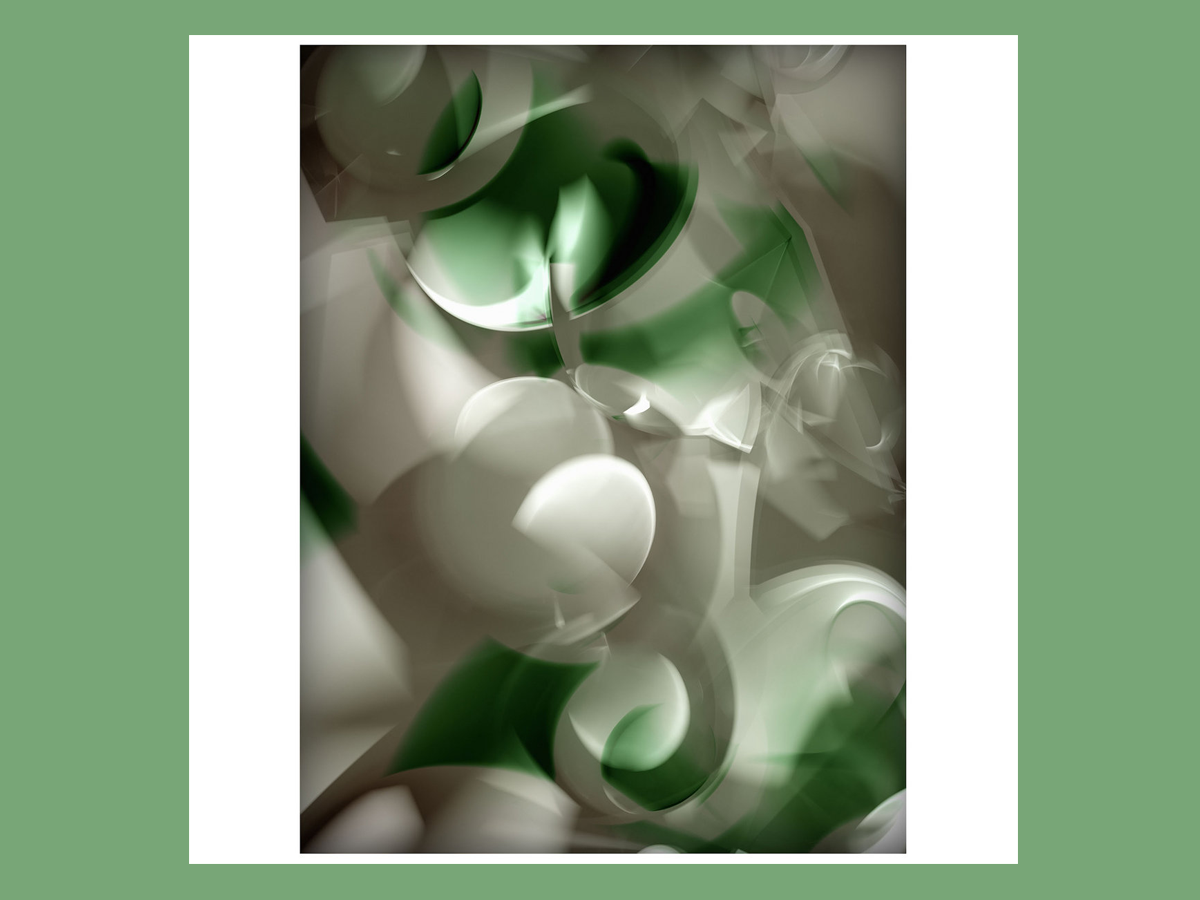 Working from home 24/7, even trusty 6 Music can become dull.
Plug into something ambient, consistent, and altogether less chatty – like 'Workaround', the debut album from the solo artist Beatrice Dillon.
The album sits somewhere between the soundtrack to an obscure modern art exhibition and an orchestra warming up, but you'll soon discover listening to electronic music juxtaposed with plinks of clipped acoustic clangs is like having your brain massaged. With the perfect tempo to read and write to, 'Workaround' might just bring out the focused workaholic in you
PODCAST: Louie Theroux's Grounded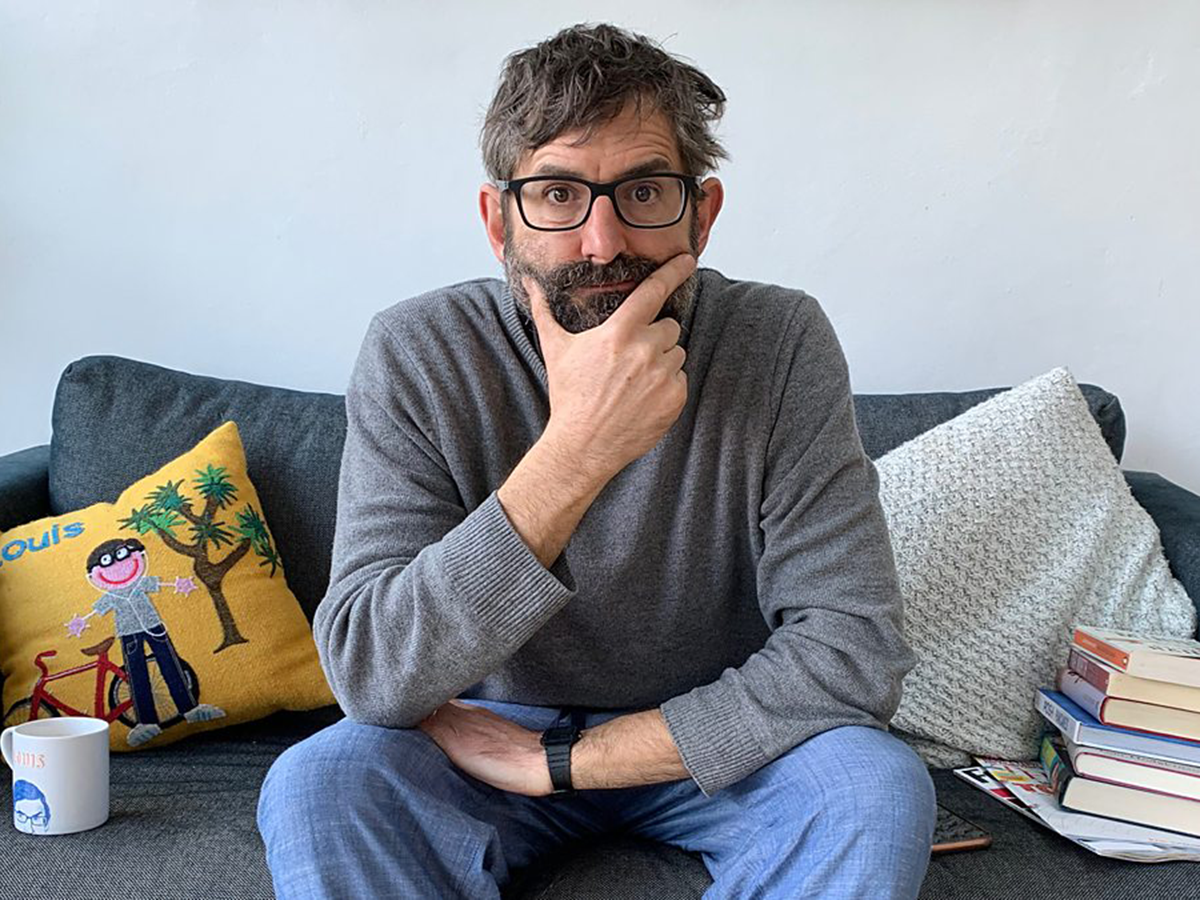 Louie is stuck at home like the rest of us, and like the rest of us he is adapting to the new normal – and what better way to kick off his new podcast than with the appearance of nimble-witted Jon Ronson.
Spending their life's work seeking out extraordinary human behaviour, there's plenty for the pair to discuss, including conspiracy theories, haunted houses and reptilian shape shifters.
Other guests include Boy George, isolating alone in London and reminiscing about the New Romantics, life in the 80s and a mysterious man in a Burberry mac.
Even though Louie admits a million people could do his job, he manages to delve beneath surfaces and seek out insightful nuggets, with respect, empathy and delicate touch.
Subscribe to Stuff Magazine
Like all of us, magazines are having a tough time of it right now, what with you not being able to go out and buy one and all.Subscribe to Stuff here and not only get your first three issues for just £5, but can choose between a print version mailed direct to your door with free P+P, or downloading the digital version direct to your mobile, tablet or laptop.And if you'd rather dip your toe in tech for now you can order single issues too. A huge, heartfelt thanks to all readers and subscribers. We don't exist without you and your support is always appreciated.