Stuff Meets: Doom and Wolfenstein 3D creator John Romero
Legendary game dev talks creating the FPS, his career as a computing whizzkid, and relocating to Ireland
Legendary game developer John Romero co-founded iD Software and is known for his work on games such as Wolfenstein 3D, Doom and Quake. We met up with him to talk about his origins as a computing whizzkid, creating the FPS, and relocating from the US to Ireland.
I've been coding since I was 11
In 1979, I was 11 and I was shown a mainframe computer at the local university. I started teaching myself how to code that mainframe during the summertime when there was almost no one in the lab. But I couldn't save anything because no one had discs or anything. In 1982, we finally got an Apple II at the house, and unlimited computer access changed everything. I created my first game company called Capitol Ideas Software and started publishing games in magazines while I was still in high school [NB: in those days, you'd get the game by typing in the code from a magazine into your computer].
I got my first industry job as a Commodore programmer without owning one
In '87, I got a job at my favourite game company, Origin Systems (creators of the Ultima RPG series) as a Commodore 64 programmer, which I learned over the weekend even though I was an Apple II programmer. I didn't have a machine, I just got a book that told me everything about the Commodore and then I was doing phone interviews against four other Commodore programmers. I beat all of them and they took me to New Hampshire to be interviewed by all nine of the coders at the company. That was probably the most fun interview I've ever been in because there was nothing that they could ask me that I didn't know. I had no hands-on experience, but I knew everything about it. I could program it immediately if I had one.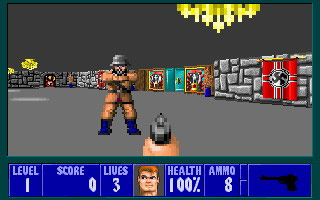 We made Wolfenstein 3D because we were tired of 2D games
When I co-founded id Software in 1991, we had a breakthrough side-scrolling technology for the Commander Keen series that was basically making Nintendo-style games on a PC which you could never do before, so it was a massive success. But then John Carmack had been playing around with 3D calculations and wanted to make a 3D game. That year, we made Hover Tank One and Catacomb 3-D. They were not that great but also the beginning of 3D.
We also made three Keen games that year, then we went on vacation, came back and began doing the demo of the new Commander Keen when I basically said, "I just don't want to make any more Keen games." We were so tired of it, we could do something much cooler with a game in 3D. Then it just immediately popped into my head, "Why don't we make a 3D version of Castle Wolfenstein? Blowing away Nazis in 3D, that would be awesome!"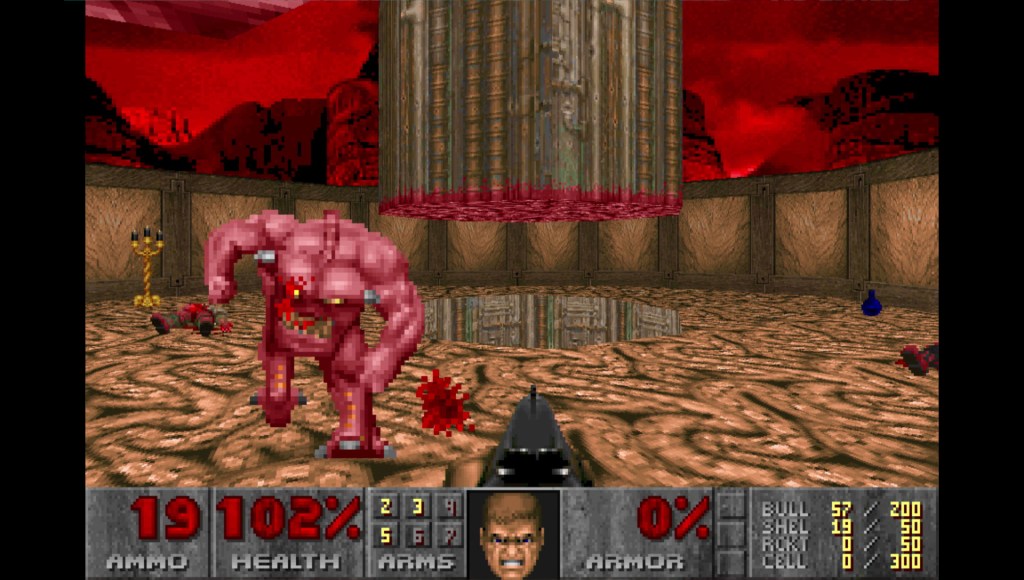 Good game design comes from subtracting and focusing on the core
The original Wolfenstein allowed you to hold up enemies, take their uniform, and drag their dead bodies around, and we wanted all that in 3D. But after we added these things in, we're playing it and it sucks because it's stopping me from running and shooting, which was what we found the most fun. So we found the core of the game, which was the speed and violence. We decided to cut the other stuff and that made the game feel way better.
We did the same thing with Doom. We started removing stuff from Doom: why do we have a score? Why do we have lives? Why do those things matter? We just focus on the essence, remove the stuff that wasn't good, then the things that were working, we would think of a design way to make it better.
Doom is a classic because of its design
A lot of stuff in Wolfenstein's design was kind of limited by technology, but with Doom's representation and the actions that we can do it, it was like someone coming up and saying 'Here's the toolbox, have fun!'
We wanted to make the best game we can ever imagine playing – that was the goal of Doom. So when we're coming up with a feature list for what could be the best game ever, multiplayer was one of the first things we came up with, we'd never seen that before. We really went nuts with level design rules to push the creativity bar: make areas with landmarks you can travel around multiple times so people can understand 3D space better, have four secrets in every single level, use light and dark contrast in your space, combat and pick ups. The goal of the first episode was to show that design rollercoaster of all the different things you could do in every level, introducing something new that people hadn't seen before in a game.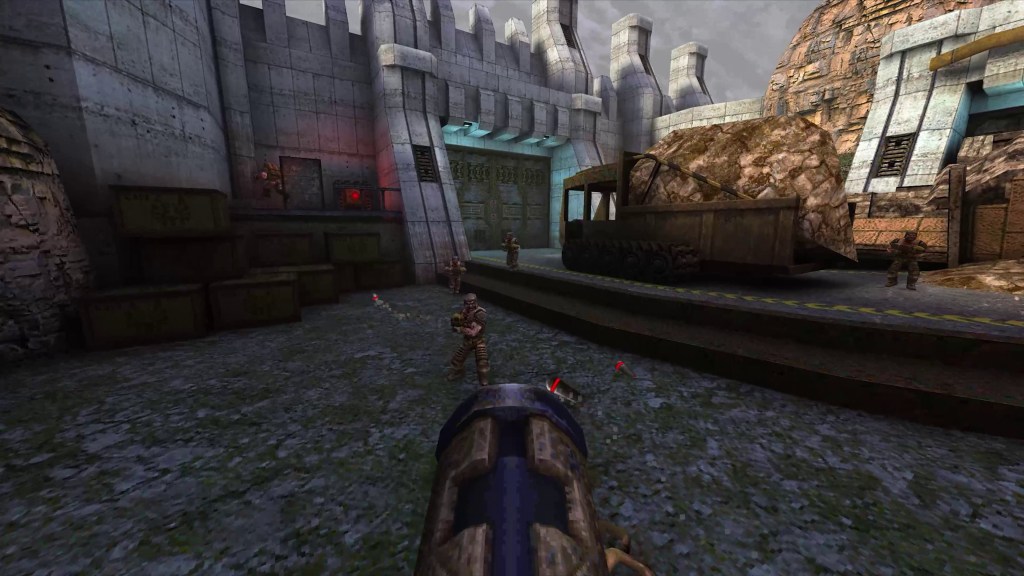 My current studio is based in Ireland
My wife [and veteran game developer] Brenda won a Fulbright fellowship to go to Ireland and study the game industry, and then wrote a report on how the government could improve the ecosystem of games in the country. After spending two and a half months there, we were like, we should move here! Everybody was helping each other, every game developer was excited to see anyone in Ireland do really well with a game, nobody was jealous about anybody's success. We picked Galway because it's such a great, funky town with lots of creative people, and lots of programmers. We moved there seven years ago and started Romero Games.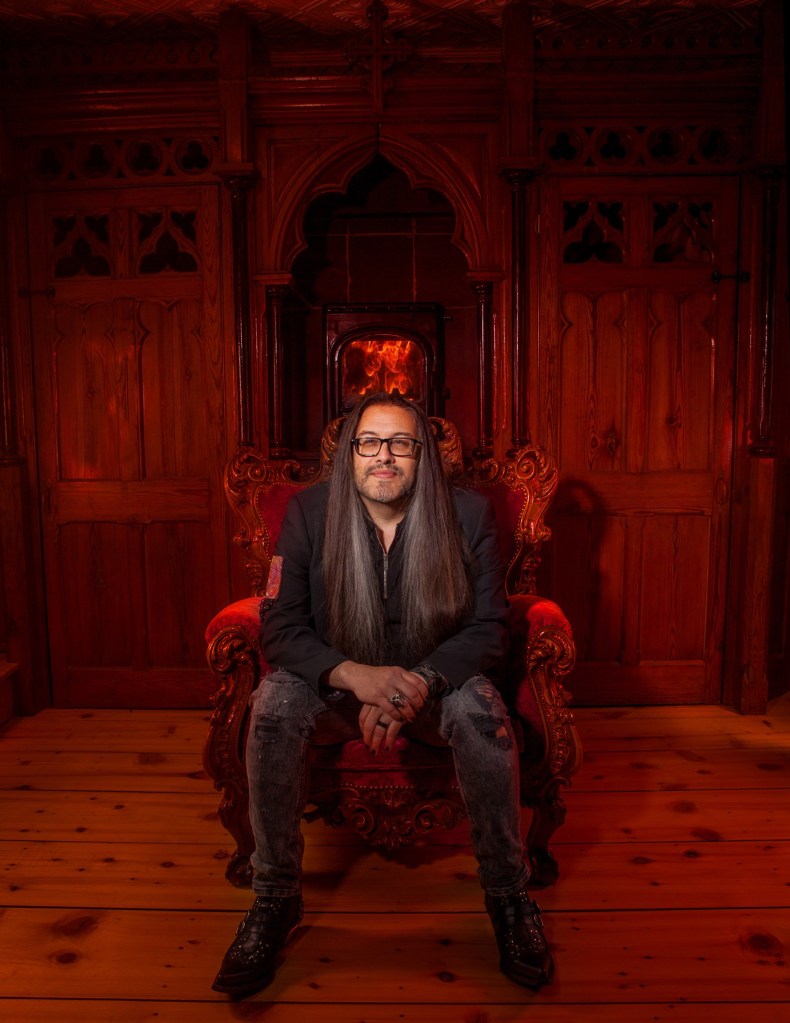 Macs are my favourite piece of tech
I converted fully to Mac in 2007 and that's what I've been using every day. Even though I make games for PCs, my main machine is the Mac Pro – it's 96 GB of RAM, really insane speed and graphics adapters. I haven't really liked using laptops for a long time, but I also love my MacBook Pro because the M1 Pro chip is so fast, so the whole laptop is just super smooth.
The Mac can do anything, the same as a PC, and it's actually more powerful because it's a Unix system, so you can pop into the terminal and do a million things really quick. I started on the Apple II in 1980, so I've been an Apple person since the beginning!
Modern shooters are great too!
They're great. I've played the new Dooms, obviously. There's a lot of different ways that people have taken the shooter genre, and I like checking them all out. I've been playing Titanfall 2 for a while, one of my favourites is Ghost Recon Breakpoint, which is a tactical shooter. A bunch of people send me their retro shooters too so I try them out. Making a modern shooter myself one day would be really cool too! [Note: A week after this interview, Romero Games would officially announce that it's recruiting developers to work on a brand new first-person shooter using Unreal Engine 5.]