Stuff Gadget Awards 2014: The OnePlus One is the Readers' Gadget of the Year
With high-end specs at a wallet-friendly price, we're not surprised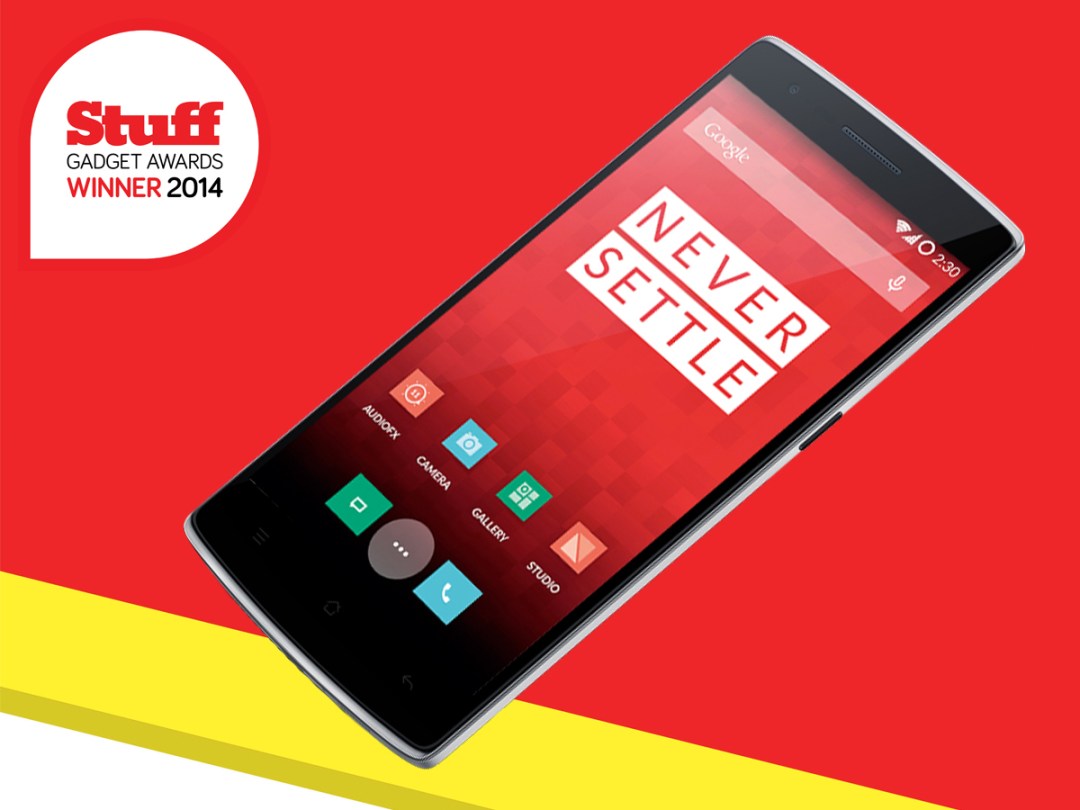 The Gadget of the Year category is home to a select few elite devices that have gone above and beyond to prove their worth.
This has been an incredible year for all things tech, and Stuff readers have voted for their top gadget in full force. 
With flagship specs, a solid build, and a price tag that'll leave you with plenty of change left over, it's no surprise to see that your favourite gadget is the OnePlus One.
READ MORE: Stuff Gadget Awards 2014: These are the 22 best gadgets of the year
Winner: OnePlus One
From encouraging people to smash up their phones to 
requiring an invitation to buy one, OnePlus grabbed plenty of headlines in 2014. But by undercutting its more established competitors by around 50% and still producing one of the best phones of the year, this Chinese upstart is nailing the important stuff too. When the pre-orders opened, the servers melted like a snowman eating jalapeños, and in a world where Google's own phones are no longer the wallet-watcher's choice, the OnePlus One can stake a decent claim as the new Nexus.
Read our OnePlus One review
OnePlus' success is a warning shot across other smartphone makers' bows
However you feel about OnePlus' controversial marketing campaigns, there's no doubt the new brand has taught us something important this year. When it comes to smartphones – at least, non-Apple ones – a trusted brand isn't crucial.
What's crucial is that you provide uncompromised technology for an irresistible price. Don't violate it with revenue stream-supplementing bloatware or hardware gimmicks; just do the basics honestly and well. And then sell it for peanuts.
The strides made by OnePlus and other Chinese companies such as Xiaomi this year have shown that the smartphone market is ripe for disruption. Indeed, the fact that Motorola priced the Moto X at £100 less than most competitors was crucial to us naming it our Smartphone of the Year.
It's going to be fascinating to see how the Big Names respond in 2015. If the warning shots are heeded, it will be a year of killer smartphones at lower prices. If they aren't, your next phone could be from a brand you've never heard of – and you'll be better off for it.
Runner-up: Apple iMac with Retina 5K Display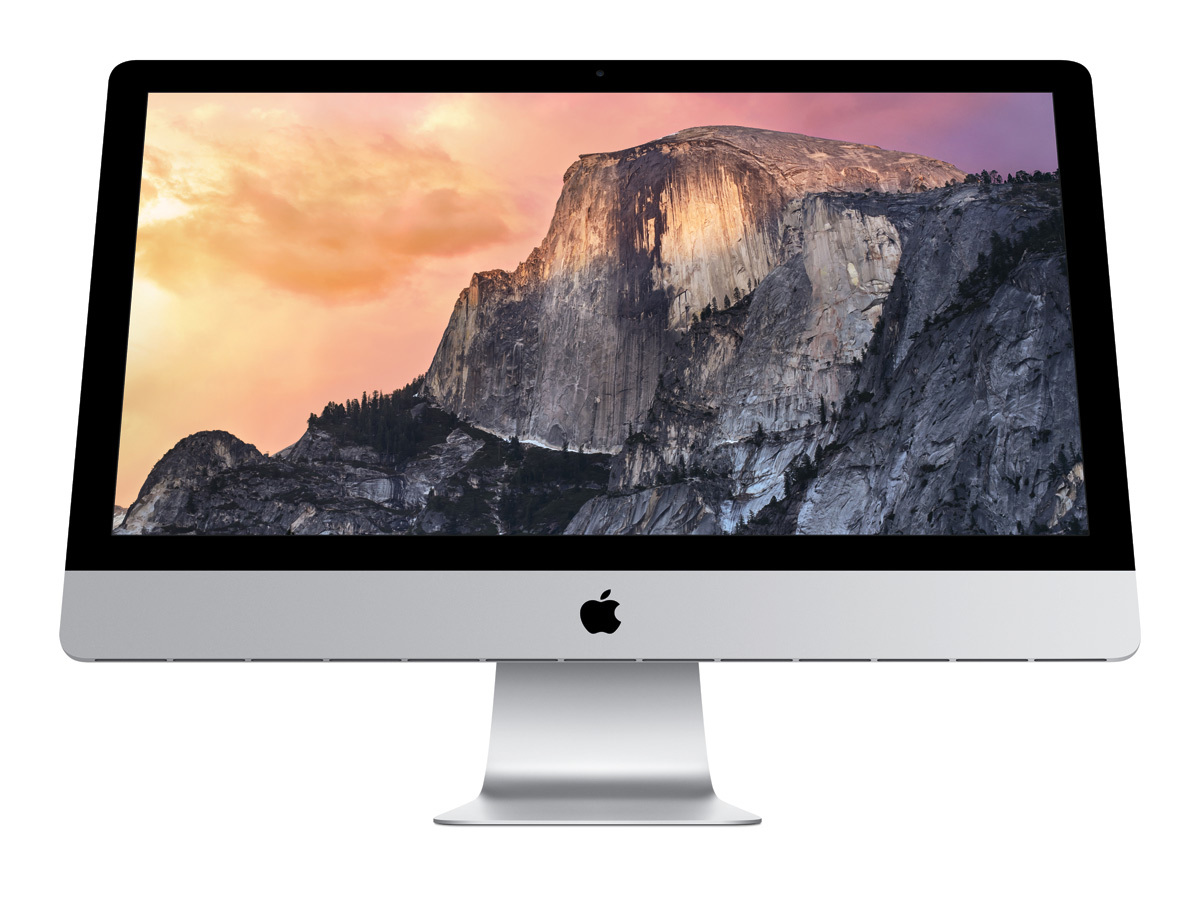 Although a Retina iMac had long been rumoured, few people expected it to launch with a 5K screen. But that's just what the Apple iMac with Retina 5K Display has: a 27in, 5120×2880 display containing nearly 15 million pixels, making it the highest-res commercially available screen in the world. Its innards are pretty sweet too: Intel Core i5/i7 processor and AMD Radeon R9 graphics. It's just a shame that at £2000 we'll never be able to afford one.
READ MORE: Apple iMac with Retina 5K Display hands-on review
Runner-up: Apple iPhone 6
After endless rumours, the iPhone 6 finally emerged onstage in September in all its shiny glory.
A 4.7in screen, blisteringly fast innards, improved camera and a new super-slim rounded design all made for a smartphone that sold in record numbers. With iOS 8's new tricks thrown in to boot, we had no hesitation in proclaiming it the best iPhone ever.
READ MORE: Apple iPhone 6 review
Runner-up: BMW i8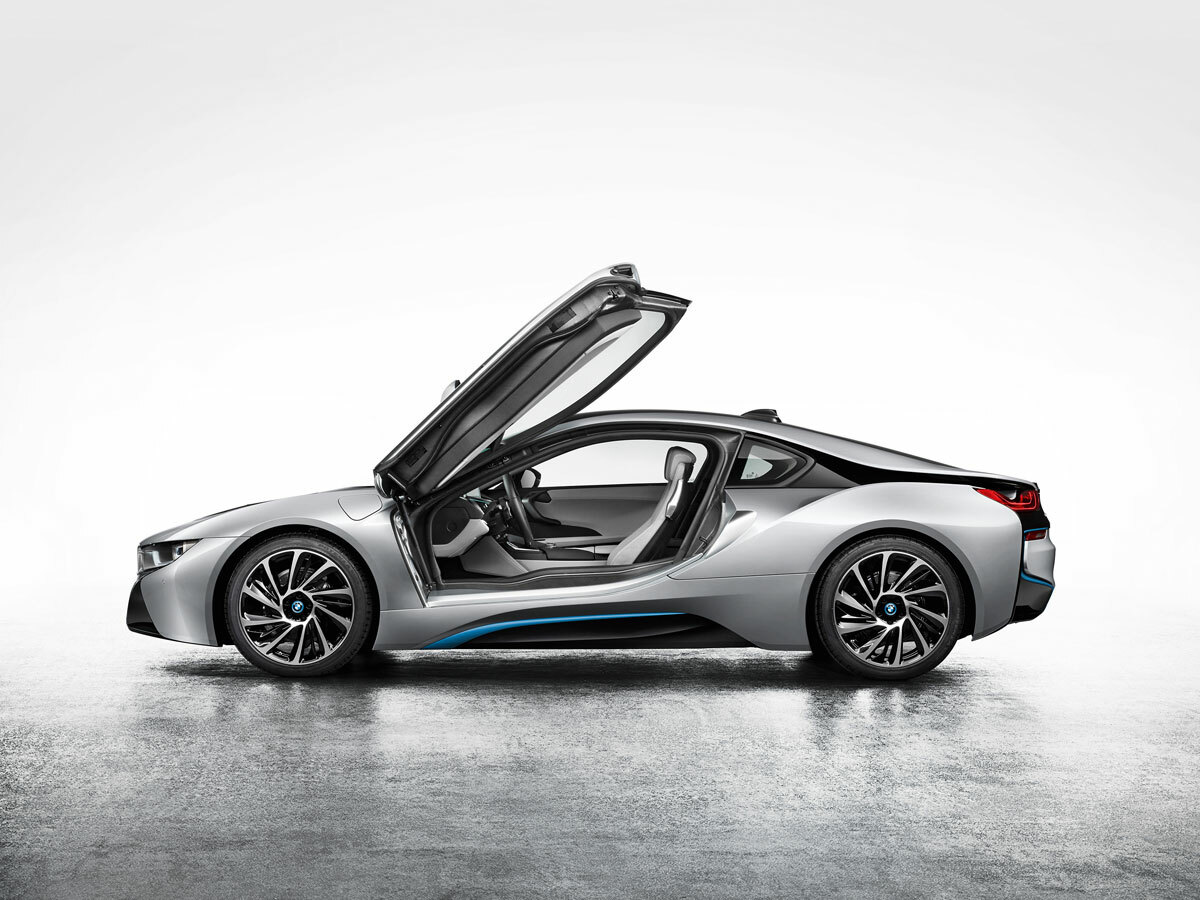 Even in a big year for electric cars, the BMW i8 stood out. Well, it could hardly fail to, looking like that. But the i8 is more than just a very pretty face: 0-60mph in 4.4 seconds, top speed of 155mph, 362hp – yet an astounding 113mpg, thanks to its hybrid 1.5l three-cylinder engine. All that, and it's only £100,000. Sorry? £100,000? Ah, right, I'll just be moving on then…
READ MORE: BMW i8 review
Runner-up: Google Chromecast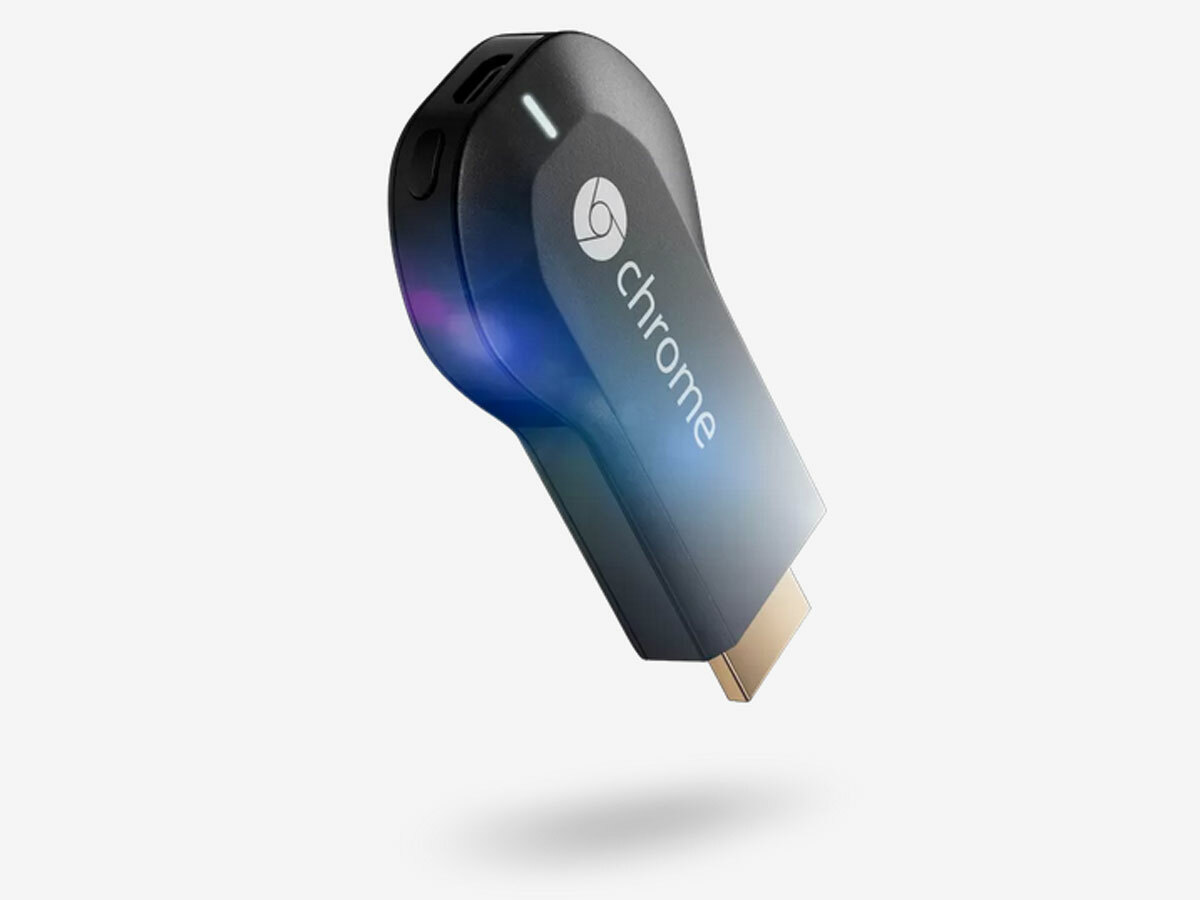 This tiny HDMI wonder-stick supercharges your telly the instant you slot it in, serving as a portal to all of your music, movies and TV shows. It supports streaming services including Netflix and BBC iPlayer too, letting you control all the action from your smartphone or tablet.
READ MORE: Google Chromecast review
Runner-up: LG G3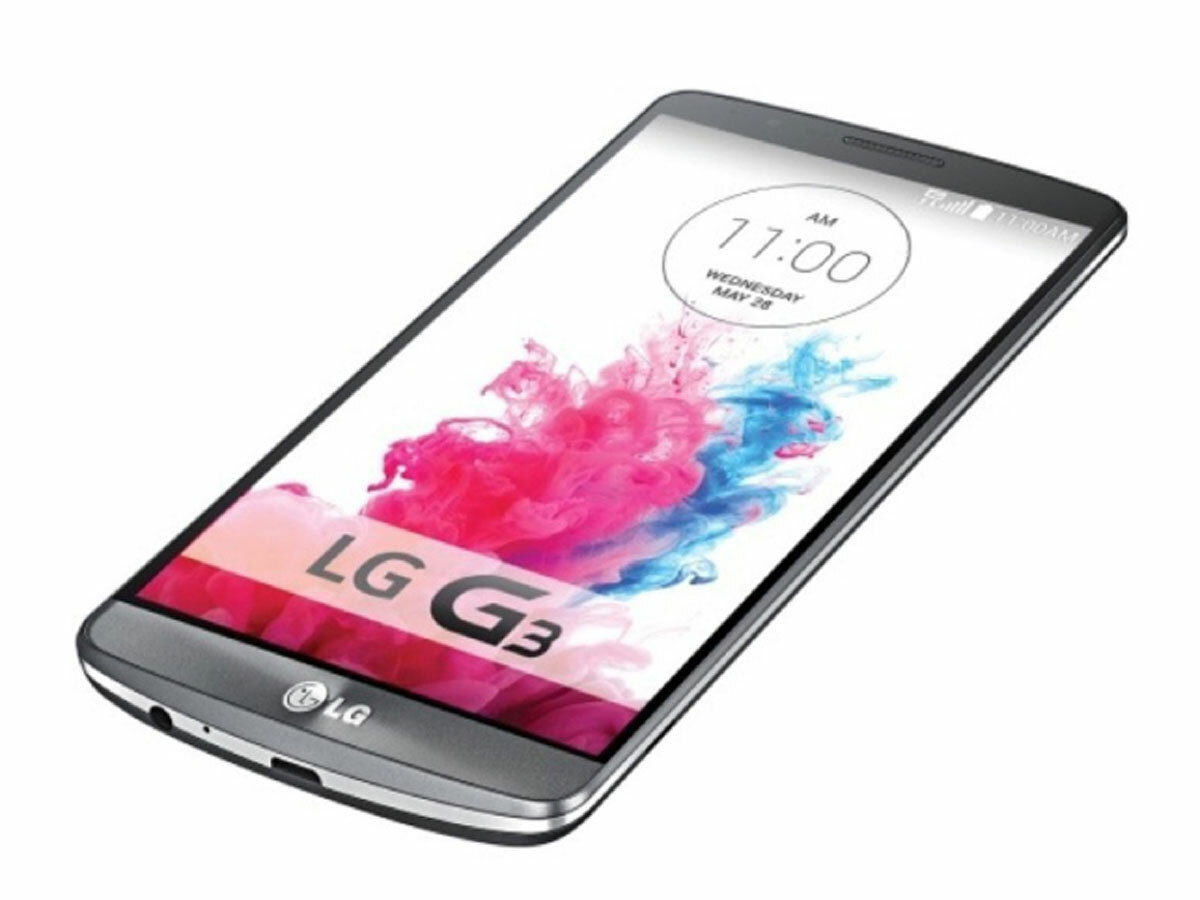 LG picked up last year's Gadget of the Year award for the G2, so surely it has no chance this year? Well yes it does, actually. And don't call me Shirley. The G3 is a worthy successor to the G2, keeping everything that made it so great and adding a whole lot more besides: a larger, 2K screen, microSD and replaceable battery, nicer build, improved camera with laser focusing and much, much more.
READ MORE: LG G3 review
Runner-up: Microsoft Surface Pro 3
Microsoft finally cracked its tablet formula with the excellent Surface Pro 3. We're rarely ever excited by kickstand mechanisms, but the solid, smooth example on the Pro 3 is a work of engineering art. With laptop-grade Intel processors, up to 8GB of RAM and a pressure sensitive stylus, it's the ultimate laptop/tablet hybrid.
READ MORE: Microsoft Surface Pro 3 review
Runner-up: Microsoft Xbox One
The Xbox One launched last year with a bit of a whimper, but it's made up for that in 2014 with plenty of bangs. It's now cheaper than its Sony rival, has some tasty exclusives in the form of Titanfall and Forza Horizon 2 and thanks to various software updates feels a more polished and complete console than it did 12 months ago.
READ MORE: Microsoft Xbox One long-term review
Runner-up: Motorola Moto 360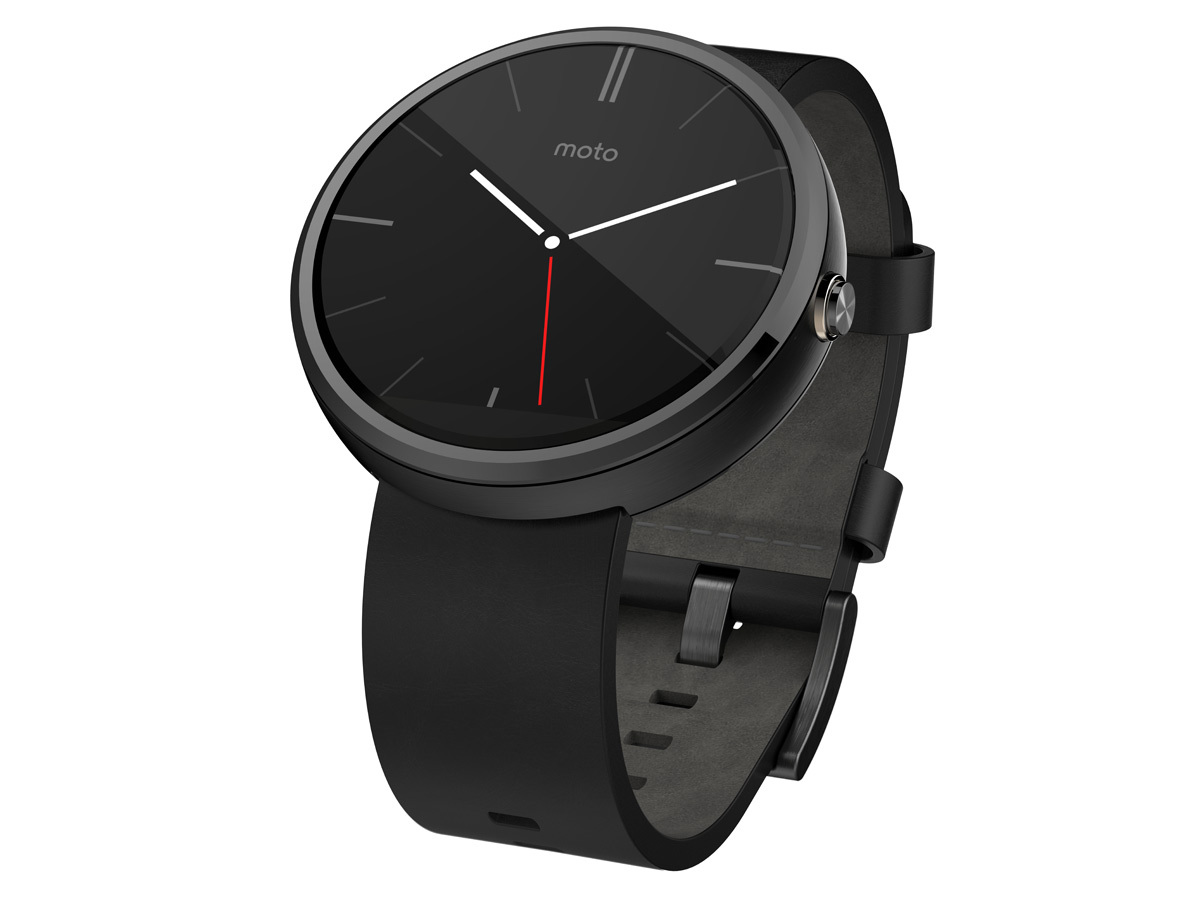 The 360 is hands-down the most gorgeous smartwatch our eyes and wrists have ever seen. Its circular screen destroys the drab looks of the square competition, and you'll fend off stares of awe every time it lights up. Chuck in wireless charging and a built-in heart-rate monitor, and you've got an Android Wear smartwatch that's as clever as it is beautiful.
READ MORE: Motorola Moto 360 review
Runner-up: Motorola ​Moto X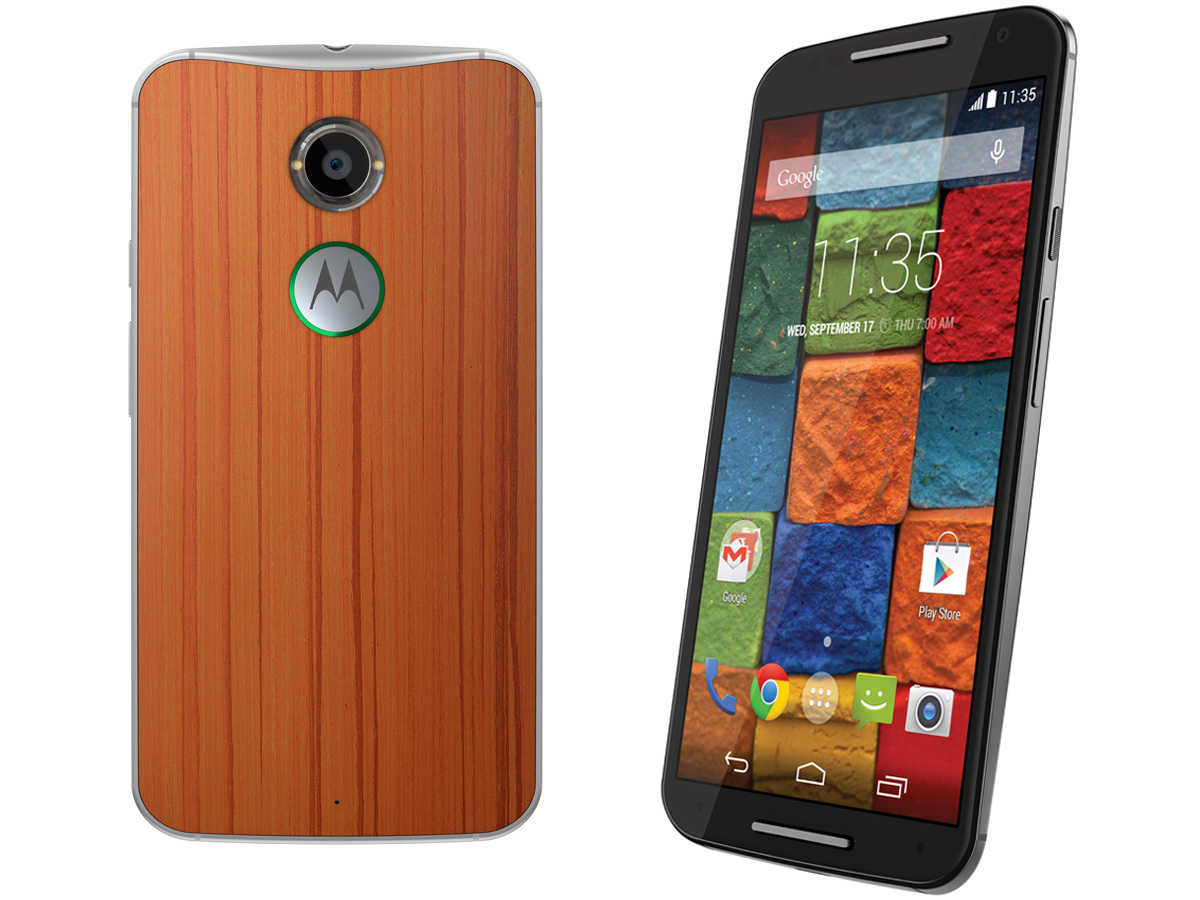 Motorola's second-generation Moto X flagship improves on the original in every way, without losing its sleek, extremely customisable design. Newer Snapdragon innards, a 13MP camera with LED ring flash and a larger full HD screen all make for a very tempting offer for those in the Google camp.
READ MORE: Motorola Moto X review
Runner-up: Samsung Galaxy Note 4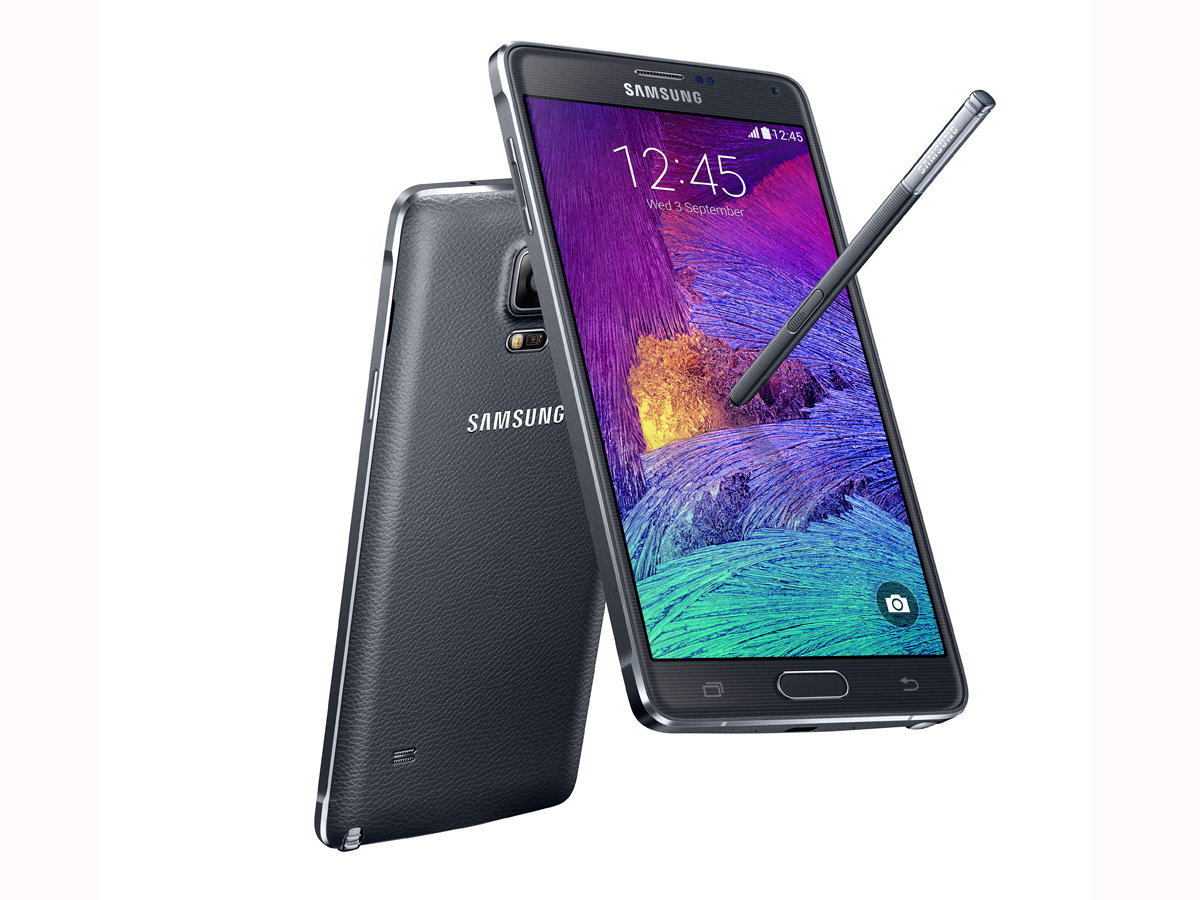 The Note 4 has retained its status as the best phablet ever, thanks to an incredibly vibrant 5.7in 2K display, screaming-fast insides and an all-new S Pen that's more sensitive and more accurate than ever. Coupled with the Gear VR headset, the Note 4 also transforms into your very own portal to the virtual world.
READ MORE: Samsung Galaxy Note 4 review
Runner-up: Sony A7R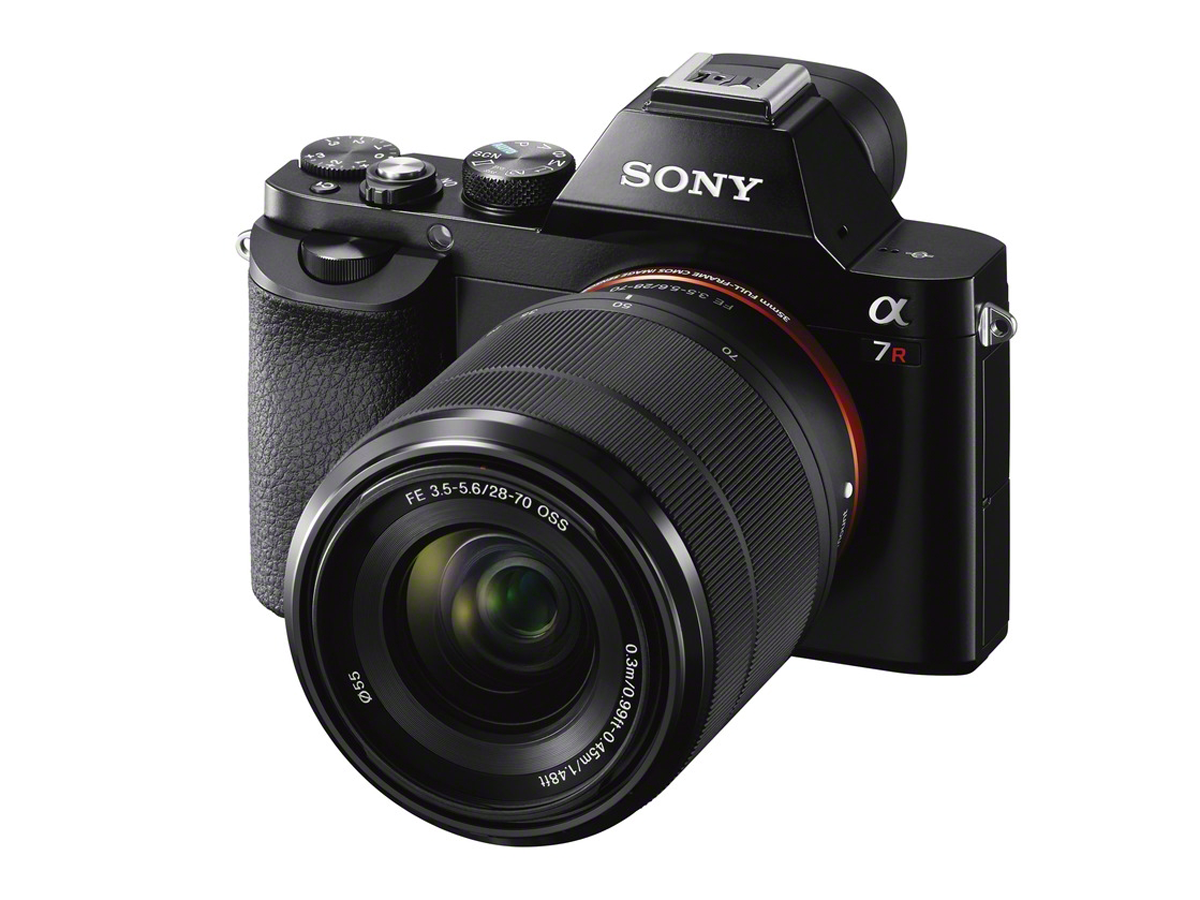 By the time we'd finished writing our review we'd fallen head-over-heels in love with the Sony A7R. Its full-frame sensor and insanely fast autofocus result in incredibly detailed photos, and its viewfinder is a pleasure to use. Factor in its tank like body, and you might be able to justify its eye-watering price tag.
READ MORE: Sony A7R review
Runner-up: Sony PlayStation 4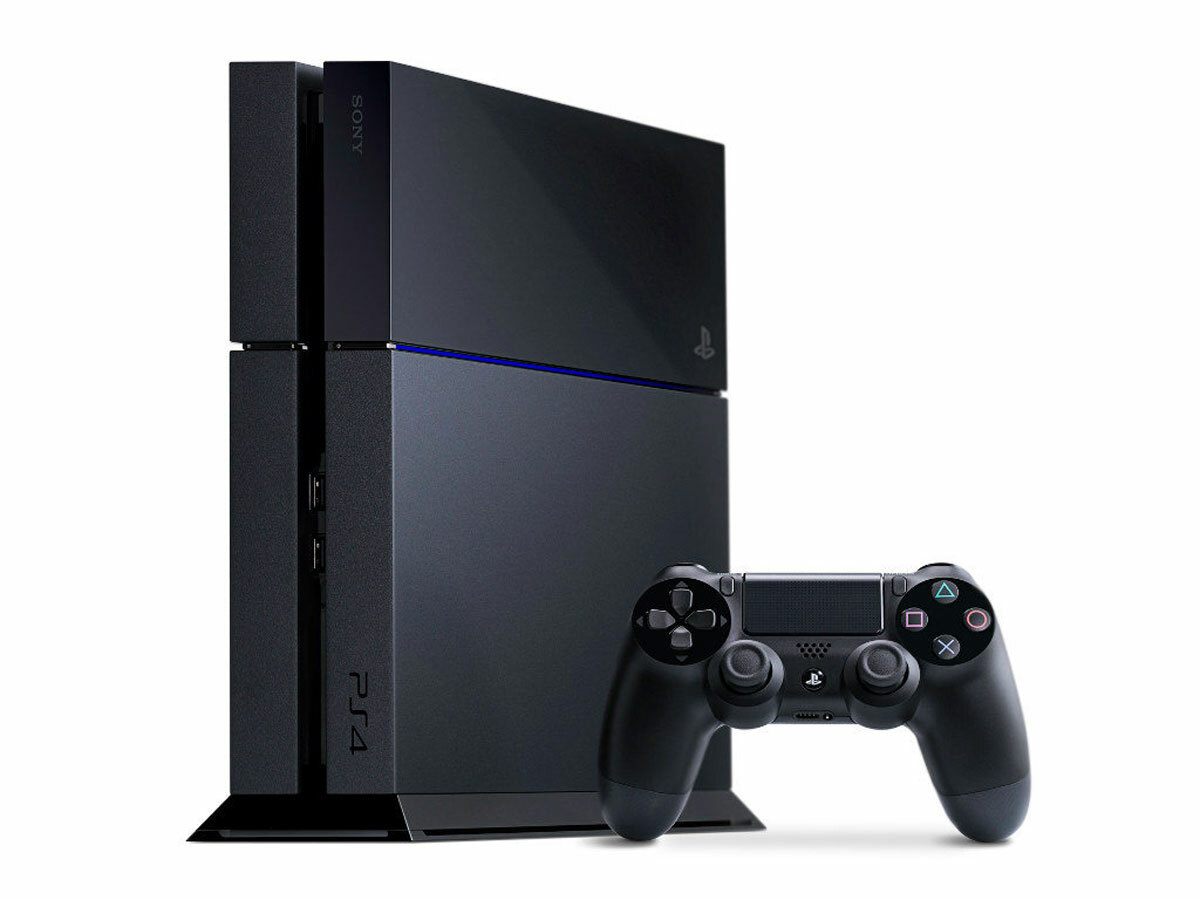 The best games machine on the planet? It's a close-run thing, but for us the Sony PlayStation 4 just pips the Xbox overall. Much of that is down to the games – The Last Of Us Remastered and Killzone: Shadow Fall are impressive exclusives while many of the cross-platform titles are higher-res on the Sony machine and even, in the case of Destiny, came with bags of extra content. That last fact alone will be enough for many gamers.
READ MORE: Sony PlayStation 4 long-term review
READ MORE: Stuff Gadget Awards 2014: These are the 22 best gadgets of the year