Sony A1 vs LG B7: Which is the best OLED TV?
We pitched 2017's top two TVs against each other to crown the ultimate king of OLED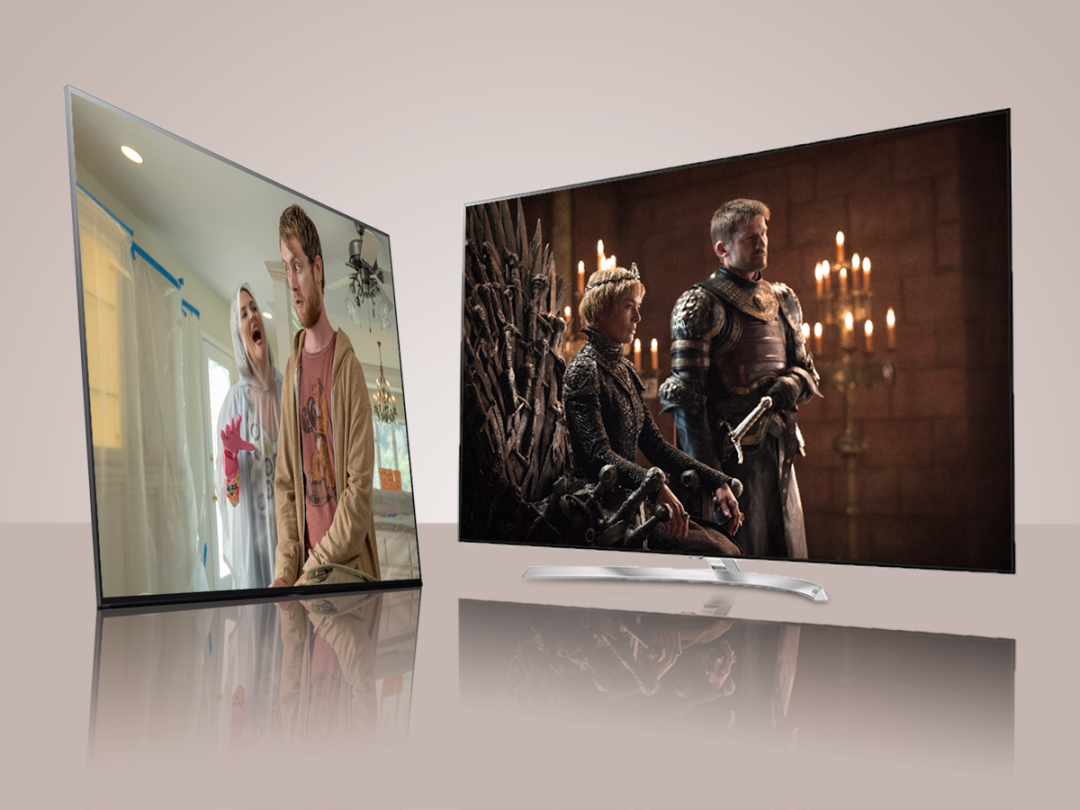 If you love TV, then you'll almost certainly be lusting after OLED right now.
The pinnacle of current telly tech, OLED gives the best picture and is often found in the slimmest, sexiest sets. OK, so it's still rather expensive, but prices are coming down and if your idea of a good night is settling down with a list of Netflix box-sets (as ours is) then you'll want to get on board.
But which set to get? Well, we've tested all of the top 2017 OLEDs and narrowed our choice down to two superb tellies: the Sony A1 and the LG B7. Read on to find out which is our favourite. 
The contenders
Sony Bravia KD-55A1 | £3500
It's actually LG that we have to thank for the Sony A1. Sony doesn't make OLED telly panels, but LG does, and it very kindly kitted Sony out with one for this set. The A1 is Sony's first punt at 4K OLED tech and it sits alone in an otherwise LCD-filled line-up.
———
LG OLED55B7V (or LG OLED55C7V) | £3000
The B7 (and C7 – see note below) is the most affordable of LG's 2017 OLED range, although 'affordable' is clearly a relative term here. We think it's the best option in the range, because the more expensive likes of the E7 and G7 differ only in terms of sound quality; picture quality should be identical.
———
A quick note on the LG B7 and C7: We've previously tested the C7 version of LG's 2017 OLED line-up, but here we're talking about the B7. WHAT ON EARTH ARE WE PLAYING AT? Well the two TVs are essentially interchangeable – the only difference being the stand, and where you can buy them. But as the B7 is more widely available than the C7, that's the one we're going to talk about here. Got that?
Sony A1 vs LG B7: Design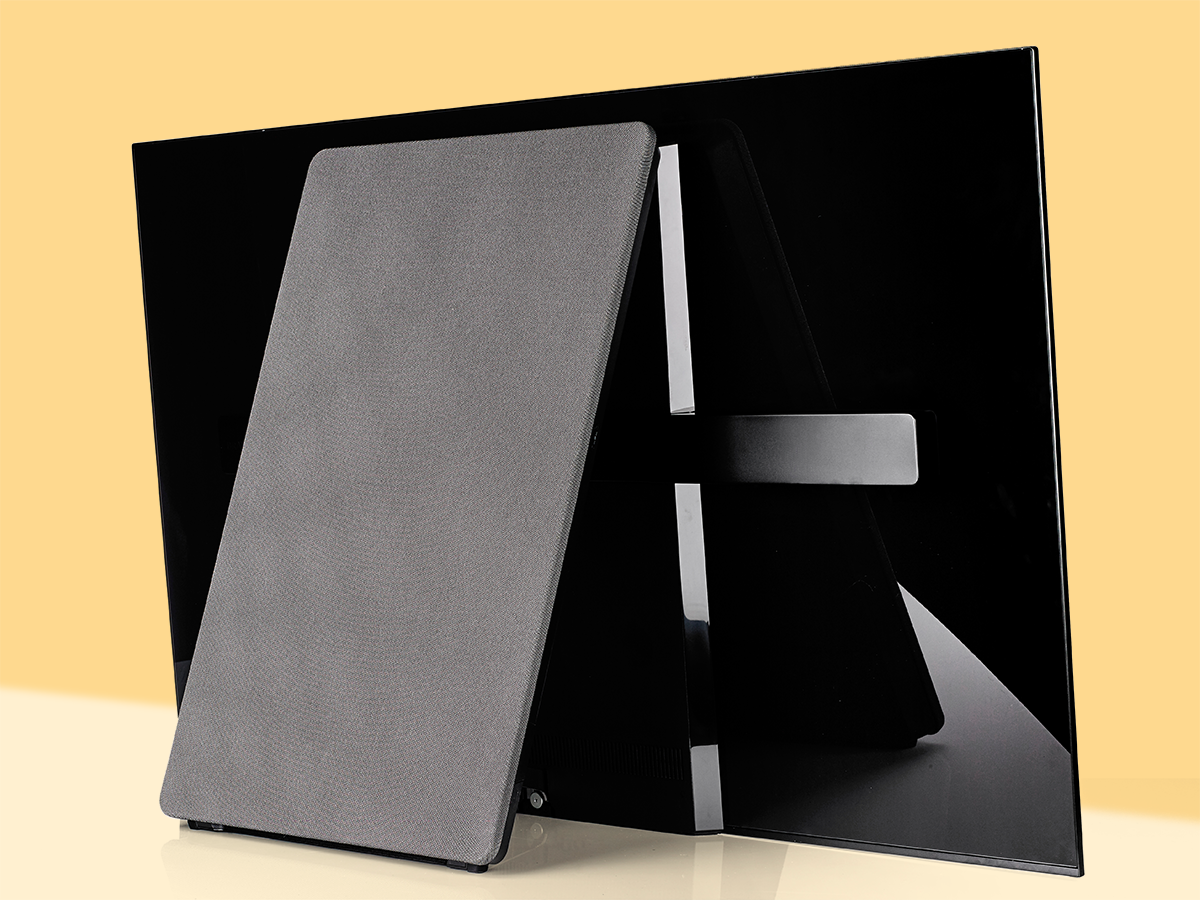 Design is a very subjective thing, but in this battle it comes down to one question – do you like your tech to blend in or stand out?
Sony has gone for a rather bold statement in the A1. There's no visible stand, so it props itself up like a photo frame with a kickstand from behind. There's an ever-so-slight angle to the screen because of this, but it's not noticeable when you're sat in front of it. And because there's no stand, all that's staring back at you is a slab of pure OLED loveliness.
What is noticeable is the TV's larger footprint, which means the whole screen needs to be supported by a pretty large TV rack. It's sturdy enough that it'll stand being dangled over the edges of a smaller one, but that'll look a little ugly for something so driven by design.
The LG B7, on the other hand, is a little more understated. Leaving the fancy looks to its flagship cousin the W7 Wallpaper, it adopts a more traditional TV design, with a curved chrome stand and barely there bezel. Both screens measure no more than a few millimetres at their slimmest point, but the connections and speakers have got to be housed somewhere. LG does it by packing them all into the bottom half of its back panel out of the way, while Sony hides them cleverly in its kickstand.
While Sony's is a neater finish to look at, it's actually a touch chunkier if you were considering wall mounting it. Neither will sit flush to the wall, but the B7 will be better in this respect.
When it comes to connectivity, both TVs offer four HDMI inputs, all of which are HDCP2.2 compliant for 4K copy protection. However, a closer look shows us that only inputs 2 and 3 on the Sony are the latest HDMI 2.0 standard, which offers the bandwidth needed for a 4K higher frame rate (60fps for smoother 4K gaming and TV broadcasts) and 10-bit colour support for HDR.
All four of the LG's ports can boast this standard, so more of your kit will have access to the latest HDMI capabilities. HDMI 1.4 can be upgraded to 2.0 via a firmware update, but there's no promises this will happen with the A1 – it seems strange for it not to have been included from the get-go, if so.
Winner: LG B7
For its more accommodating design and slightly better connectivity options, the LG B7 wins this round
Picture quality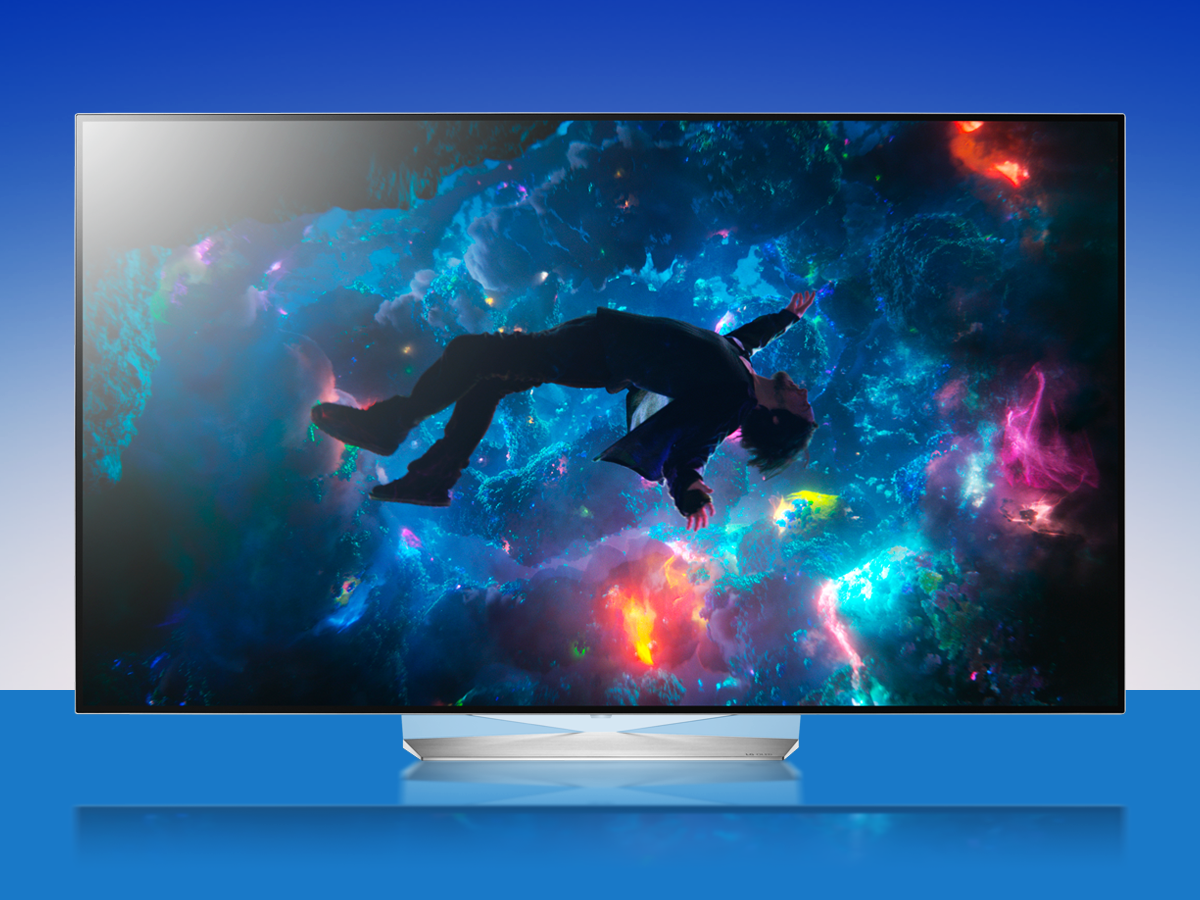 Given that both screens are using an LG panel, it's no surprise that this is a pretty close-run battle.
Both sets offer all the OLED goodness of inky blacks, outstanding contrast and rich, vibrant colours, but there are a few little differences between them. While the LG B7 offers a picture that's hard to pick fault with – let's not forget this is the same panel as LG uses in its flagship TV costing £8000 – the Sony A1 manages to take things up a notch. It handles colour with just a touch more subtlety, and shows particular talent with skin tones. The B7 can get close, but falls just short in comparison.
Sony's MotionFlow motion processing is also a real dab hand at producing a natural effect that keeps motion artefacts at bay, without any of the processing nastiness that often comes with it. Once again, LG's TV comes close, but it requires a level of compromise one way or the other that we'd rather not make. Contrast enhancement is better too, and we find a number of the Sony processing modes genuinely help to improve on the picture – not something we usually find ourselves saying.
However, the B7 picks up points for its support of the long list of HDR modes that are now available. Out of the box, it'll support HDR 10, Dolby Vision, Hybrid Log Gamma (HLG) and Advanced HDR by Technicolor, all of which should have you HDR futureproofed for the foreseeable. The A1, on the other hand, will only come supporting HDR 10, with a firmware update to add in Dolby Vision and HLG planned for later this year.
The B7 is also kinder in its upscaling of standard def content, which makes DVD or SD channels a little easier to watch. Not that you're still watching SD content, surely…
Verdict: Sony A1
This is close, but Sony's overall picture quality pips the LG's – particularly with 4K HDR content. So it's a win for the Sony A1
Sound quality
If you've read anything about the A1 before, you'll know that it doesn't have speakers as such, instead vibrating the entire TV panel to produce its sound. Crazy, huh? But while Sony's Acoustic Surface technology might seem bonkers, it actually produces one of the best sounds we've ever heard from a flatscreen TV.
So how's it work? Well, twin actuators are placed on the left- and right-hand-sides of the screen, vibrating the OLED panel to produce audio. They're supported by an 8cm subwoofer built into the stand, which helps to give it all a bit of welly. Not only does it produce a sound that's weightier than most flatscreen TVs, but it's also bigger, more detailed and more direct. It won't challenge the performance of a decent soundbar, but it's a solid TV sound.
The B7's is surprisingly good too, considering it sits at the bottom of a range of OLEDs differentiated by sound In fact, it's pretty dynamic and relatively spacious, so big explosions have the gusto and added punch to stand out from the rest of the delivery. Dialogue is clear and the detail on offer isn't too bad at all – although not as good that offered by the A1. It can't challenge the Sony for volume or weight either, and particularly falls down because the sound is so indirect, failingto stretch very far into the room. That's because the speakers are placed at the back of the TV, creating a disconnect between what you see on the screen and what you hear.
Don't get overly excited about the B7's Dolby Atmos badge either. With this setup, it doesn't really add anything.
Winner: In all honesty, we'd expect anyone planning on investing £3,000+ on a TV to be considering at least a soundbar to help bring the audio up to scratch. If not, though, the Sony A1's audio does just enough that you could get by without spending extra. So this round goes to the A1.
Interface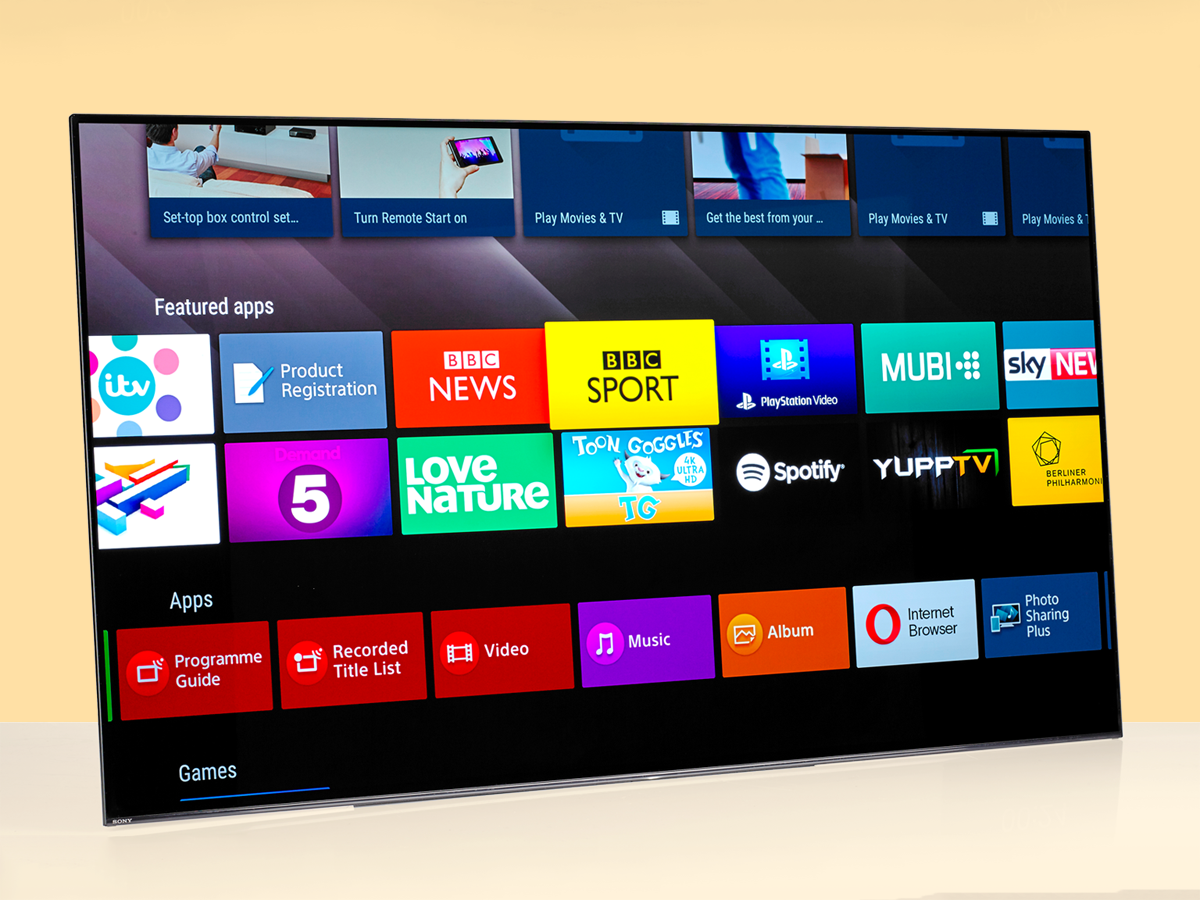 Sony has turned to Android TV for its smart TV system again this year. This OS used to be something of an Achilles' heel for the brand, but it is slowly getting better. For a start, the app selection has played catch up: not only do you now have the likes of Netflix and Amazon in all their 4K HDR glory, but also the full complement of the UK's catch-up services and the excellent YouView as the set's built-in TV offering.
The latter allows you to watch, pause and rewind live TV, plus go back in the planner by up to seven days to watch missed content on demand. If you don't have a set-top box for your regular telly watching, it's a great addition.
LG doesn't let Sony even get a swing in in this round, though. It too has Netflix and Amazon, plus Now TV, and offers a similar proposition as YouView, but instead with Freeview Play. This will also allow you to scroll back through content for the past seven days, and give you access all the UK's catch-up services. In terms of content, there's very little to separate them. The user experience is much better on the LG B7, though: its smart service is built on the company's own WebOS 3.5, which is much smoother in use than Android TV, with fewer clunky navigation niggles, and faster to respond as well – up 40% on last year's offering.
It's a bright and friendly system, with sources, smart services and features all presented as colourful cards that can be rearranged, added and deleted as you see fit – a level of customisation that the A1 doesn't currently offer.
A remote is unlikely to sway your decision to buy a TV, but for the fanboys among you, the LG comes out on top here too. The Sony's is pretty bog standard – functional but with no fancy features to make it stand out. LG's, on the other hand, combines the motion-sensing pointer skills of the company's existing Magic Remotes with a full suite of buttons in a smart and ergonomically sound size and shape. This makes it extra easy to get to the content you're looking for quickly.
Winner: LG B7
Android TV has come on leaps and bounds, but is still clunky to navigate and occasionally sluggish too. This one goes to the LG B7
Sony A1 vs LG B7: Verdict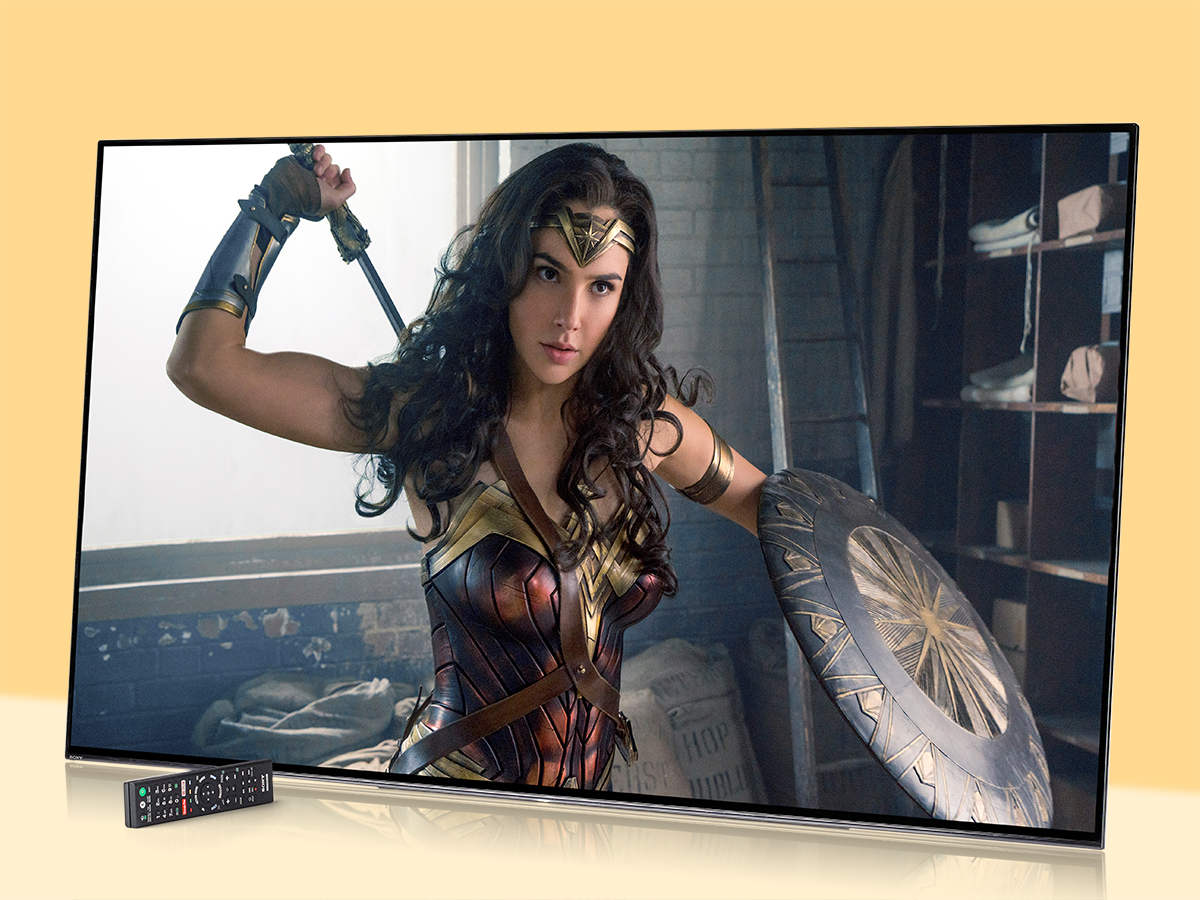 With two category wins each, it would be easy to call this a draw. But we're not going to wimp out on you like that – you came for answers, and we're going to give them to you.
As it stands, the picture and sound improvements offered by the Sony A1 over the B7 give it just enough to tip the contest in its favour. After all, the main reason you buy a TV is for its picture, and the A1's added punch, subtlety and dynamism is noticeable over the B7.
However, at £3500 for the 55in model, there is a £500 premium for the A1, and if you're sticking tight to a £3000 budget, the B7 is certainly not going to disappoint. Furthermore, if that price difference changes, this verdict could too – £500 feels about fair given the slight difference in quality between them, but if the LG were to drop much further in price while the A1 held, the B7 could quickly become our OLED of choice.
Ultimately – and yes, here's the cop out – you really won't go wrong with either. They're both excellent sets. But the Sony A1 is the TV that sits at the top of our top 10, with the LG a close-run second. For now, at least.
Overall winner: Sony A1