So you just got an… Xbox One S
How do you get going with your lovely new console? By reading this quick-start guide of course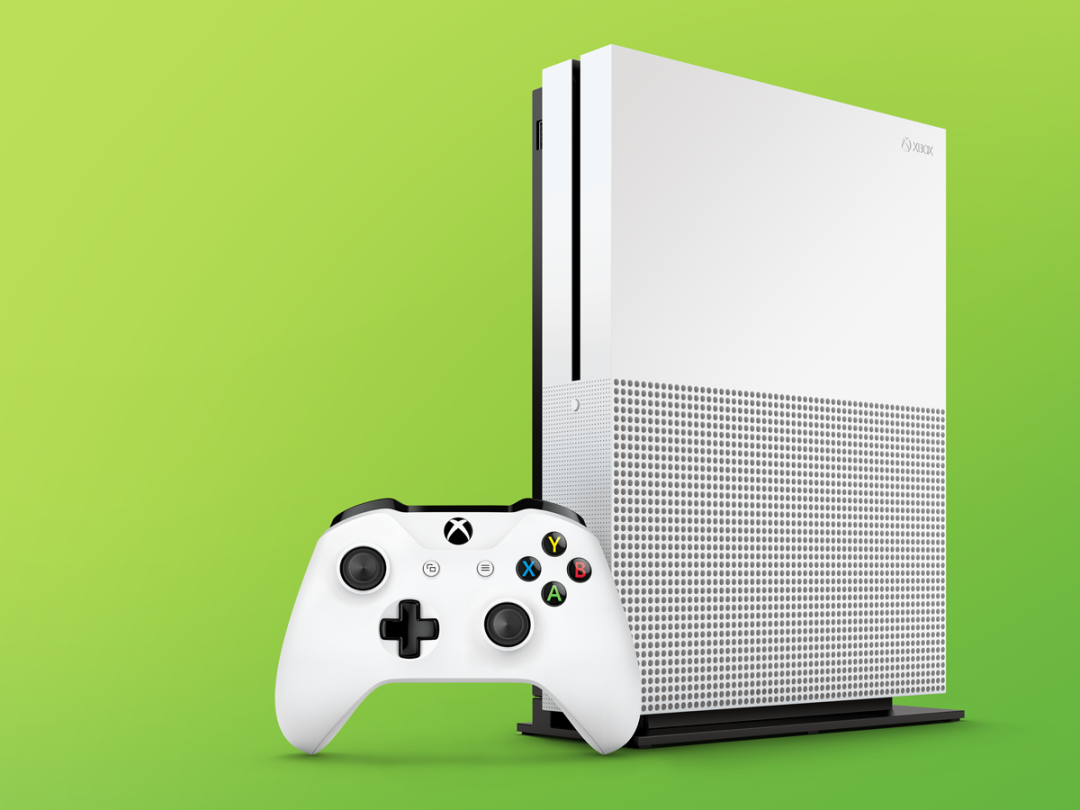 Microsoft's revised Xbox One S packs a mighty punch within a much smaller box than before – so if you found a sweet new game console within a deceivingly tiny package this Christmas, then you probably had a nice surprise!
But you don't want to be surprised when you're trying to set up the console, get it online, and bring any data over from a standard Xbox One. And you also don't want to be clueless when it comes time to snag some fresh games, find 4K media, and consider helpful accessories to boost your gaming experience.
Just unwrapped an Xbox One S? Here's how to turn that exciting little bundle of potential fun into the center of your gaming and media universe.
1) Getting started
The Xbox One S comes with the essential cords you need to get started: an HDMI cable that goes out to your TV and a power plug for the wall. Yes, it's just a plug this time: not only is the Xbox One S about 40% smaller than the earlier model (and 200% more attractive), but it killed the power brick to boot.
If you're plugging the Xbox One S into a 4K TV, however, be careful where you plug in that HDMI cable: some TVs only allow for full 4K output via certain ports, so have a look on the TV itself or ideally within its instruction manual. You'll want to squeeze out as much resolution from the console as you can, after all.
As far as HDR (high dynamic range) support goes, you'll need a 4K TV with HDR10 support. That might not mean anything to you, and that's totally understandable. There are two main HDR standards—HDR10 and Dolby Vision—and some TVs and devices support only one, or maybe both at the same time. The Xbox One S only handles HDR10.
If you have the right TV, then just make sure that HDR is enabled on the telly and that it's also enabled within the video settings on the Xbox One S. Do the same on the Xbox side of things for 4K resolution; you can choose "Auto-detect" for resolution to make things easier. You can also go to "Advanced Video Settings" and then "4K TV details" in the Xbox One S settings to get a heads-up on what your TV allows. This official support doc might help.
Still running into problems? A firmware update to your TV could help, but in some cases, you might not have an easy solution. In my case, I've had trouble with HDR on Xbox One S games on my new Sony 4K TV, but it's a widely known issue – one that will hopefully be resolved with an update on either the TV or Xbox end of things, because for now it's hugely annoying. Search around to see if your particular TV has any incompatibilities with the Xbox One S. This is still pretty new tech, and there are some early adopter frustrations you may have to deal with.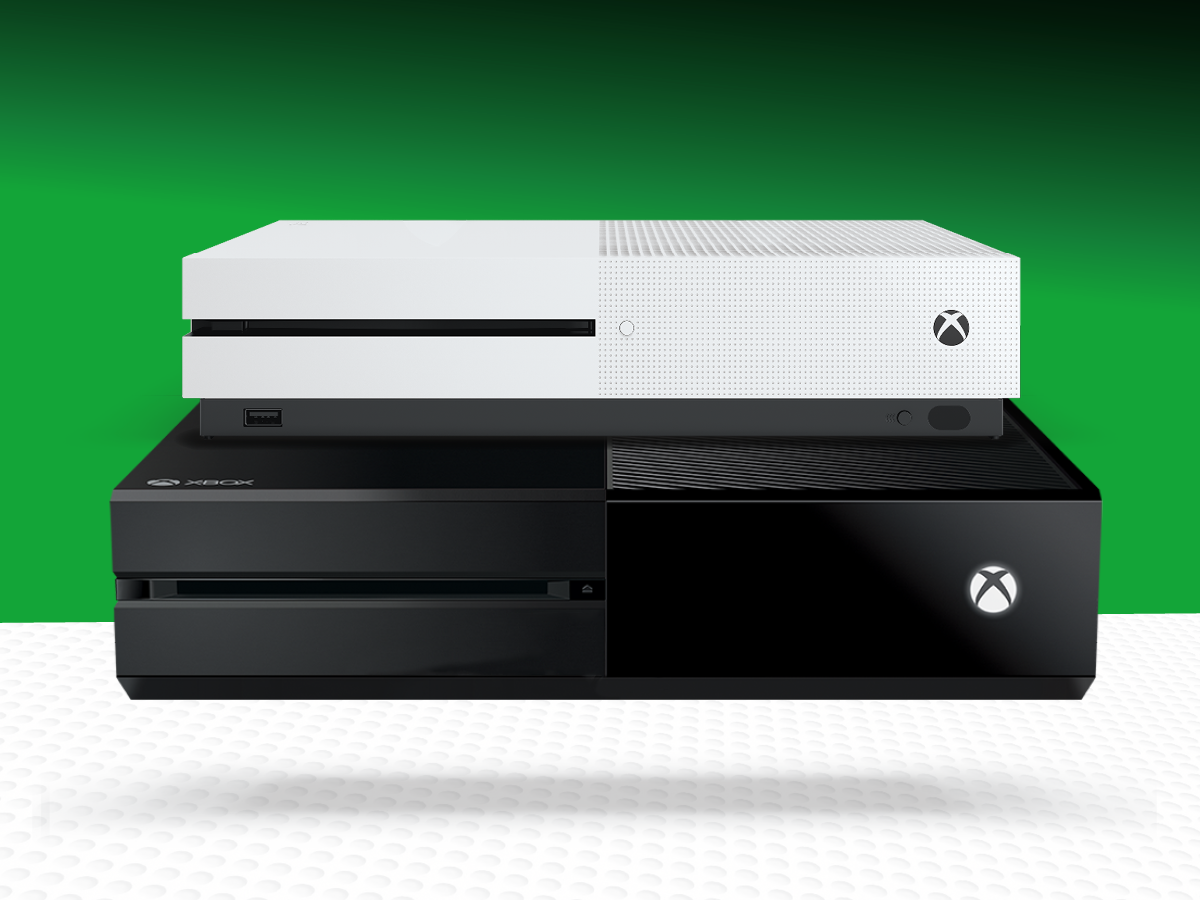 One other thing to consider as you're setting up the console: which power setting to use. You can have it in Instant-on mode, in which the console can be turned on with a voice command via Kinect, plus game and app updates are automatically downloaded and applied. Or you can choose the Energy-saving mode, which requires the console to load a bit more at each startup and disables the automatic updates. One saves hassle, the other can save money. You decide.
Unlike with the PlayStation 4 Pro, there's no easy, all-in-one process for transferring over all of your games and data from one console to another – but in one respect, it's a better experience on the Xbox One S.
All of your game saves are automatically uploaded to Xbox Live, so if you move over from an Xbox One to the Xbox One S, you can simply sign in and be able to access all of that data. You'll need to manually redownload any digital games, as well as reinstall disc-based games, but at least the saves are up there in the cloud and waiting for you.
You don't need a premium Xbox Live Gold account for cloud saves, but there are other benefits: the ability to tap into online multiplayer, as well as four free games to download each and every month. And you can keep those games, so long as your Gold account remains intact. It's £40 for a year or £6 per month, but you'll get a lot for your money if you use your Xbox a lot and like to play online games.
Lastly, you're sure to need a system firmware update when you first set up the console, and may need to update any games you buy, as well. Be prepared to do something else for a while as the console gets all of your software fully up to date.
2) Load up on games
If you've just brought an Xbox One S into your flat, then you'll surely want some of the biggest and brightest games to show it off. But where to start?
Well, here are some great options: three massive AAA releases that'll push your console to its limits, along with three great cheaper, downloadable games that'll get you gaming in a hurry. And then if you're looking for 4K movies and TV shows, we've got some pointers there too.
Looking for even more games after reading through this? We recently picked 10 of the year's best games for our Christmas list, but you can find a larger and more comprehensive list of Xbox One picks since launch right here.
Big AAA games
Gears of War 4 (£40)
Have an Xbox? Like shooting things? Well, then you'll surely want Gears of War 4 on your screen ASAP. Microsoft's first new Xbox One entry pushes the console to its limits with flashy shootouts and plenty of brute action. It's nothing terribly new, really, but intense blasting doesn't get much better than this – and it has HDR support too.
Forza Horizon 3 (£40)
Open-road racing hits a new peak with Forza Horizon 3, which shifts the action to the beaches, jungles, cities, and dirt roads of Australia. It's an absolute beauty, especially with HDR enabled, and the game is truly expansive: you'll find a seemingly endless array of events, and just cruising around the island is great fun.
Overwatch (£42)
If Gears of War 4's intense violence and bro-tastic 'tude aren't really your thing, then maybe you'll get a kick out of Overwatch. Blizzard's shooter is easily this year's top multiplayer experience, and the diverse character roster and bright, anime-esque aesthetic make it the tonal opposite of most top-end blasters.
Cheap and digital
Rocket League (£16)
Acrobatic cars playing football really is as genius and immensely addictive as it sounds, and Rocket League is a can't-miss experience for anyone who craves the thrill of competition. It's a total blast, and with hockey and basketball modes in the mix amidst other variations, this is a game that may never lose its fun.
Inside (£16)
From the makers of the excellent Limbo comes another shadowy, side-scrolling adventure starring a young boy on the move – and it's just as suspenseful and captivating. Inside tests your ability to push through environmental puzzles as you uncover the mysterious narrative, and it's sure to wow you steadily along the way.
Superhot (£20)
You've never played anything like Superhot before. This indie hit smashes the typical rules of first-person shooters with one big twist: everything in the world only moves when you move your character. Bullets hang in midair and enemies are frozen in place until you start walking – and the result is a completely transformed and completely transfixing shooter.
Get 4K media
Got a 4K TV? Then you'll definitely want to watch as much Ultra HD media as you get your eyes on, and luckily streaming services like Netflix and Amazon have some solid options.
Netflix has shows like Luke Cage, Stranger Things, and House of Cards available in 4K, although you'll have to pay a couple quid extra per month for the highest-end streaming subscription option. Meanwhile, Amazon's Prime Instant Video service offers up shows like The Grand Tour and Transparent in Ultra HD resolution.
And unlike the PlayStation 4 Pro, Microsoft's latest console packs in a 4K Blu-ray player, which means you can get physical Ultra HD discs – and that provides the best-possible viewing experience. The selection is a bit thin for now, but top action flicks like Mad Max: Fury Road, Deadpool, Star Trek: Beyond, and X-Men: Apocalypse are available. You'll pay a premium, however.
3) Snag some gear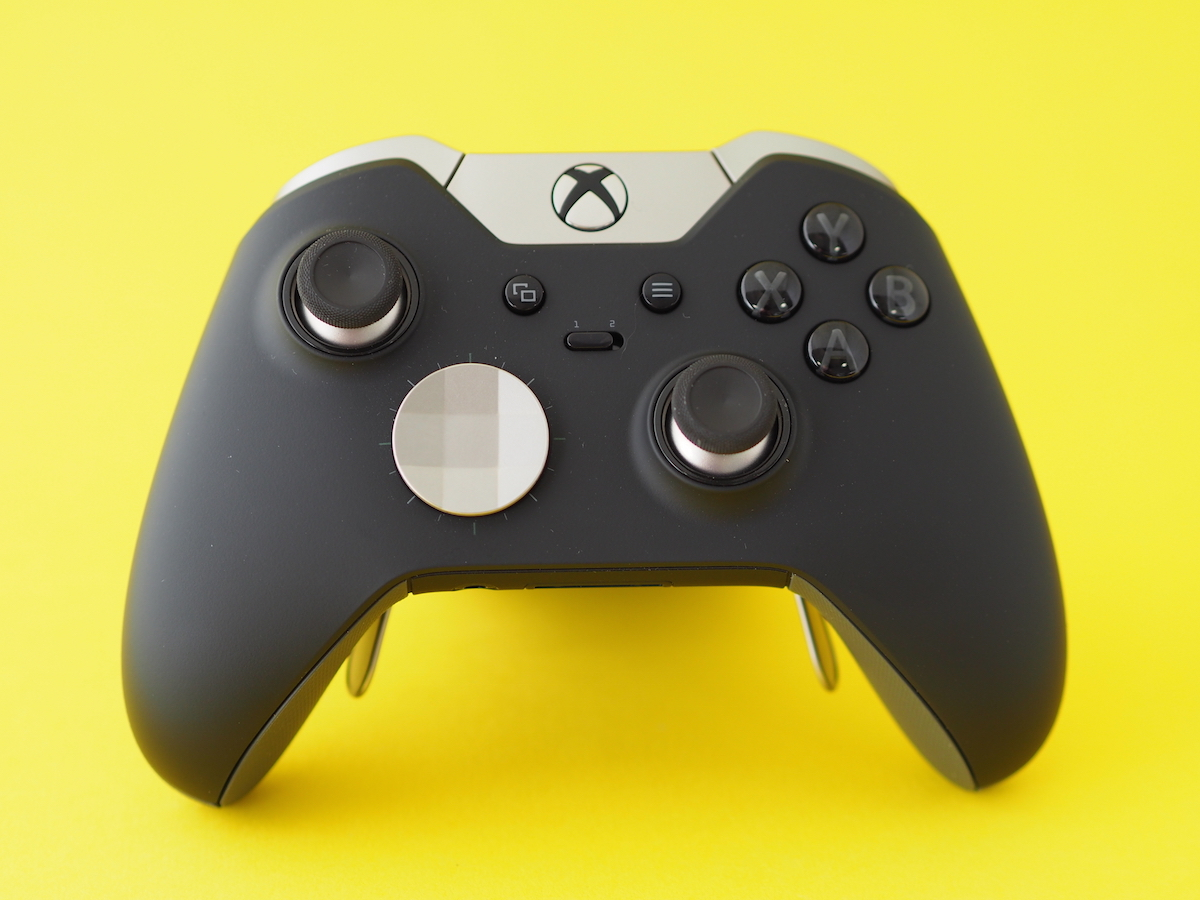 Want to take your game to the next level? Grab some awesome accessories to enhance your Xbox One S experience, whether it's a high-end controller, a solid and affordable headset, or one of these other appealing options.
Xbox One Elite Wireless Controller (£120)
Yes, £120 is a lot to spend on a gamepad – but this truly is the best of the best on Xbox One. Microsoft's own high-end device has swappable analog sticks and d-pad options, extra paddles for quicker access to buttons, and hair-trigger locks for faster firing. Add in a premium finish and the price starts to make sense for serious Xbox gurus.
Xbox One S Vertical Stand (£15)
Trying to squeeze the Xbox One S into a tight slot next to your telly? Well, then you might want the official Vertical Stand for the console. True, spending £15 for a little chunk of plastic might seem unnecessary, but it'll secure your console and it snaps in to ensure that the hardware doesn't wobble or fall over. The stand comes with the 2TB console, but not every other bundle.
Seagate 4TB Game Drive (£150)
Modern games can be absolutely massive, and they all have to be installed on the Xbox One S, even if you have the disc – so you're sure to run out of hard drive space at some point unless you're deleting games regularly. Why bother? Grab Seagate's 4TB plug-and-play external drive and add a big chunk of extra storage to the console in a snap.
Turtle Beach XO One Headset (£40)
You can spend a load of money on a gaming headset if you please, but if you want something that is comfortable, easy to use, and sounds pretty good, Turtle Beach's XO One is a mid-range favourite. It has overwhelmingly positive reviews on Amazon, and at just £40, you don't have to break the bank for quality sound and the ability to own opponents over the mic.