Samsung Galaxy S23 Ultra vs Apple iPhone 14 Pro Max: which is best?
iPhone vs Android, Apple vs Samsung. Which top-tier phone comes out on top?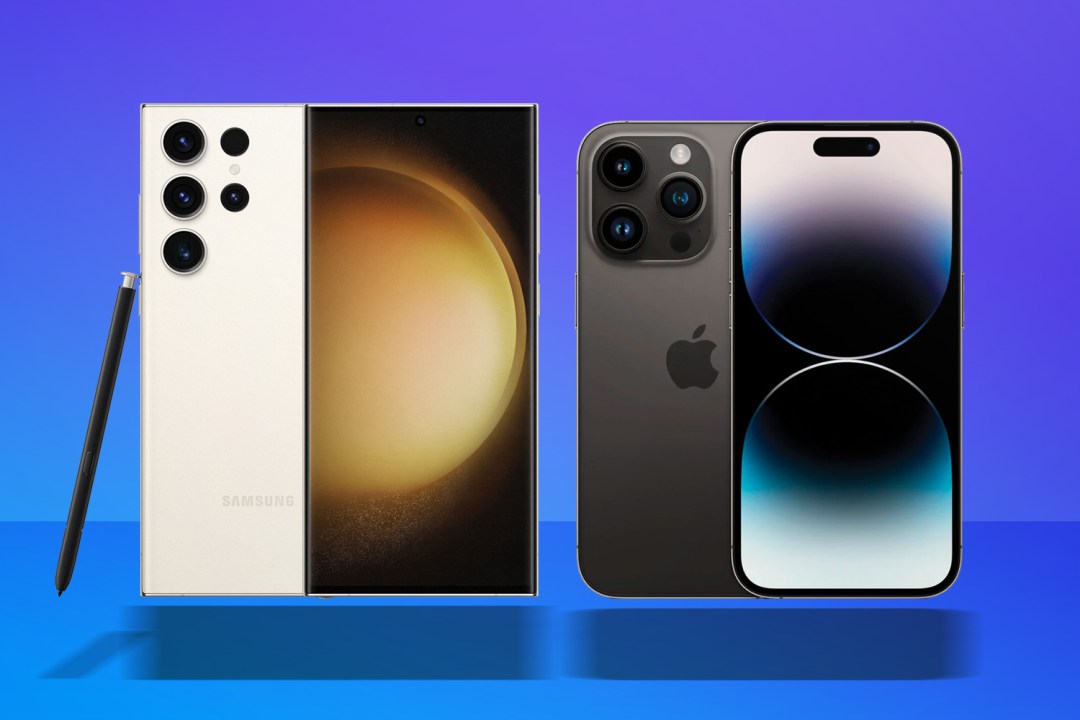 The phone world is a lot more complex than simply Apple vs Samsung – but sales figures suggest otherwise. Galaxy handsets and iPhones dominate the charts, so whenever a new one comes along people start asking the same question. Which one should I buy? Right now, anyone with an especially healthy bank balance is deciding between the Samsung Galaxy S23 Ultra and Apple iPhone 14 Pro Max.
These are the undisputed kings of their respective courts, with cameras that are beyond capable, unrivalled performance and oversized screens that are perfect for on-the-go boxset bingeing. They're also seriously pricey, so it makes sense to pore over spec sheets before breaking out the credit card.
The whole Android vs iOS debate is complicated, so we're mainly going to focus on hardware here. So with that in mind, which handset wins?
Design & build: that familiar feeling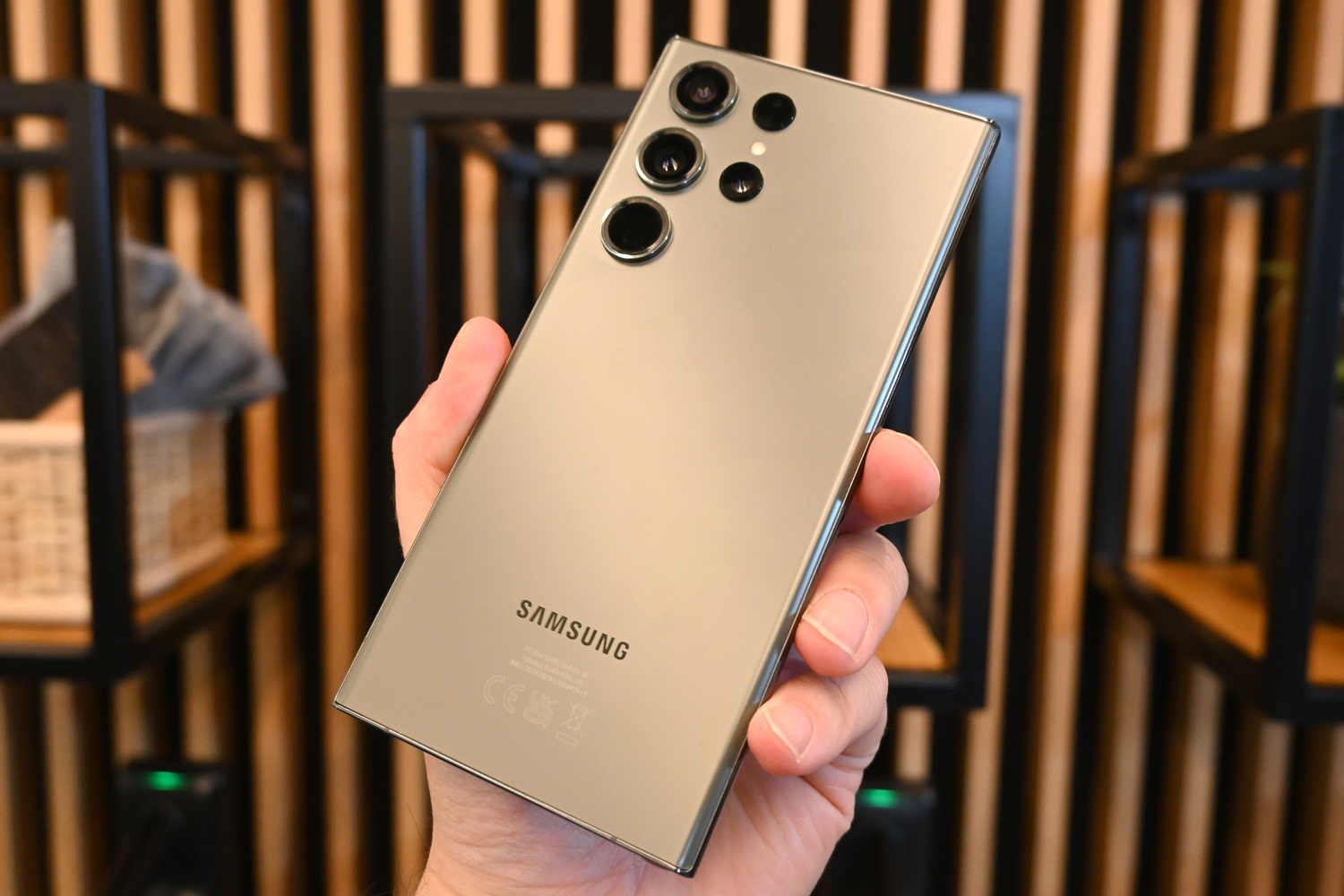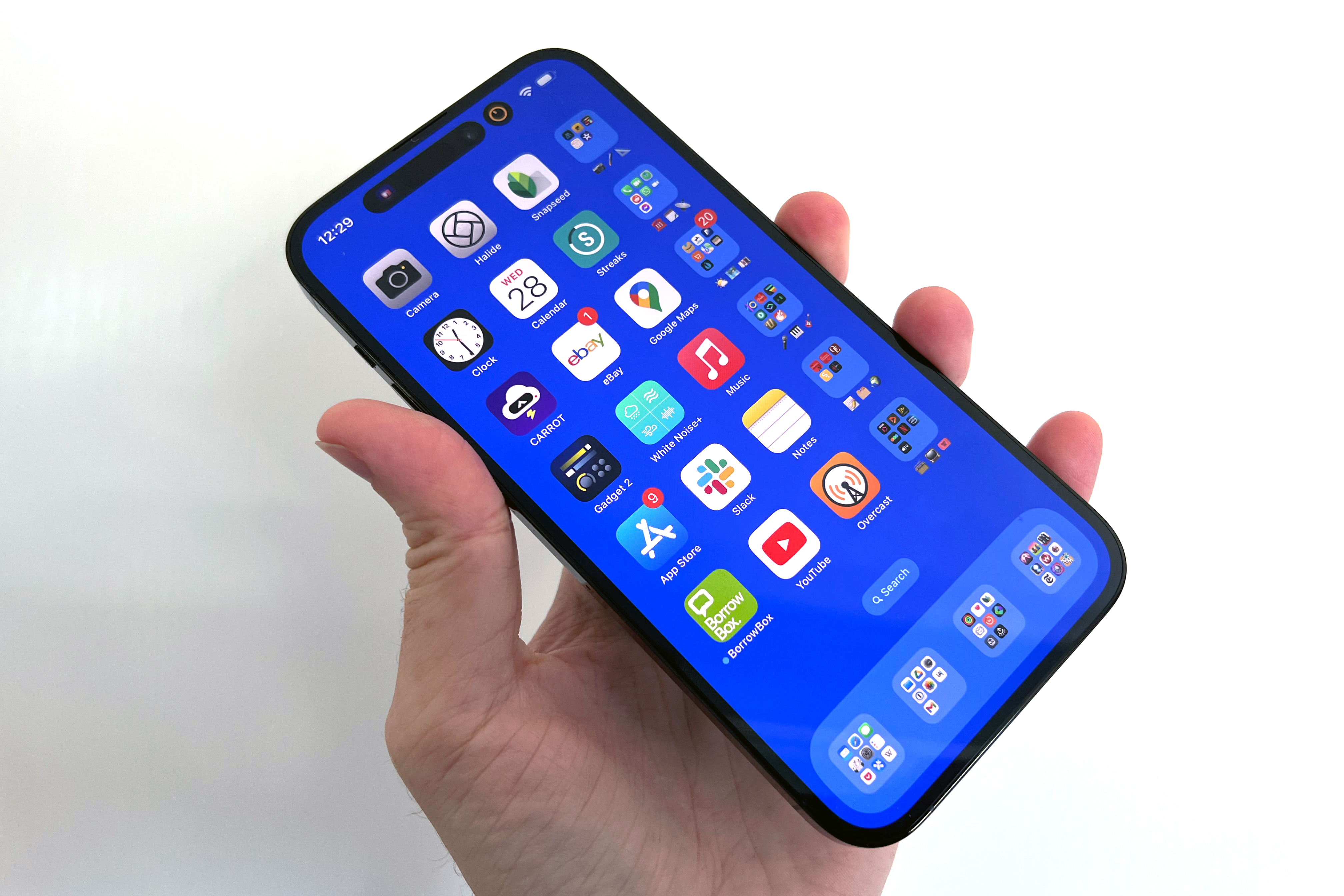 Compared to their predecessors, neither the iPhone 14 Pro Max nor the Galaxy S23 Ultra have changed all that much. Sure, both can be had in a slew of new colours, but physical dimensions and general styling remains the same.
That means you're getting a flat masterpiece of industrial design from Apple, with a squared-off metal frame sandwiched between two pieces of glass. The rear cameras are contained in a square bump in the top left corner, and screen bezels are even on all four sides. The one change is hard to spot until you turn the phone on: a Dynamic Island camera cutout has replaced the notch seen on previous-gen handsets, and has become an integral part of iOS.
The larger Galaxy S23 Ultra brings a more smoothed-out shape, with a display that curves neatly into the frame on either side to sit more comfortably in your hand. There's still a slot in the bottom for storing the S-Pen digital stylus, and it keeps the punch hole selfie camera at the top of the 6.8in display. At the back, the quartet of camera lenses (plus laser autofocus module) sit freely, with no bump or cutout. It's a distinctive look, but one you'd have a hard time telling apart from last year's model.
Screen & sound: brightness battle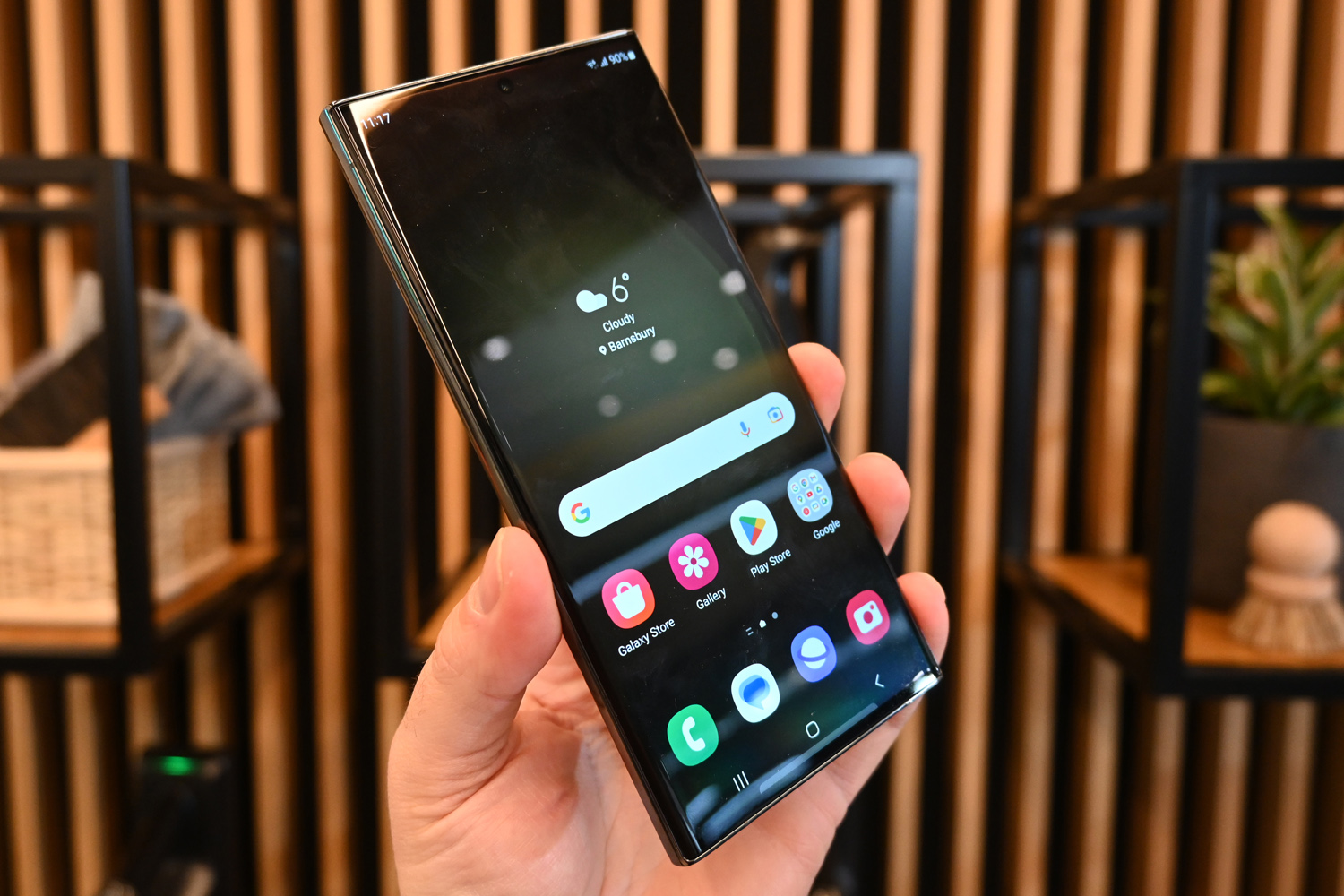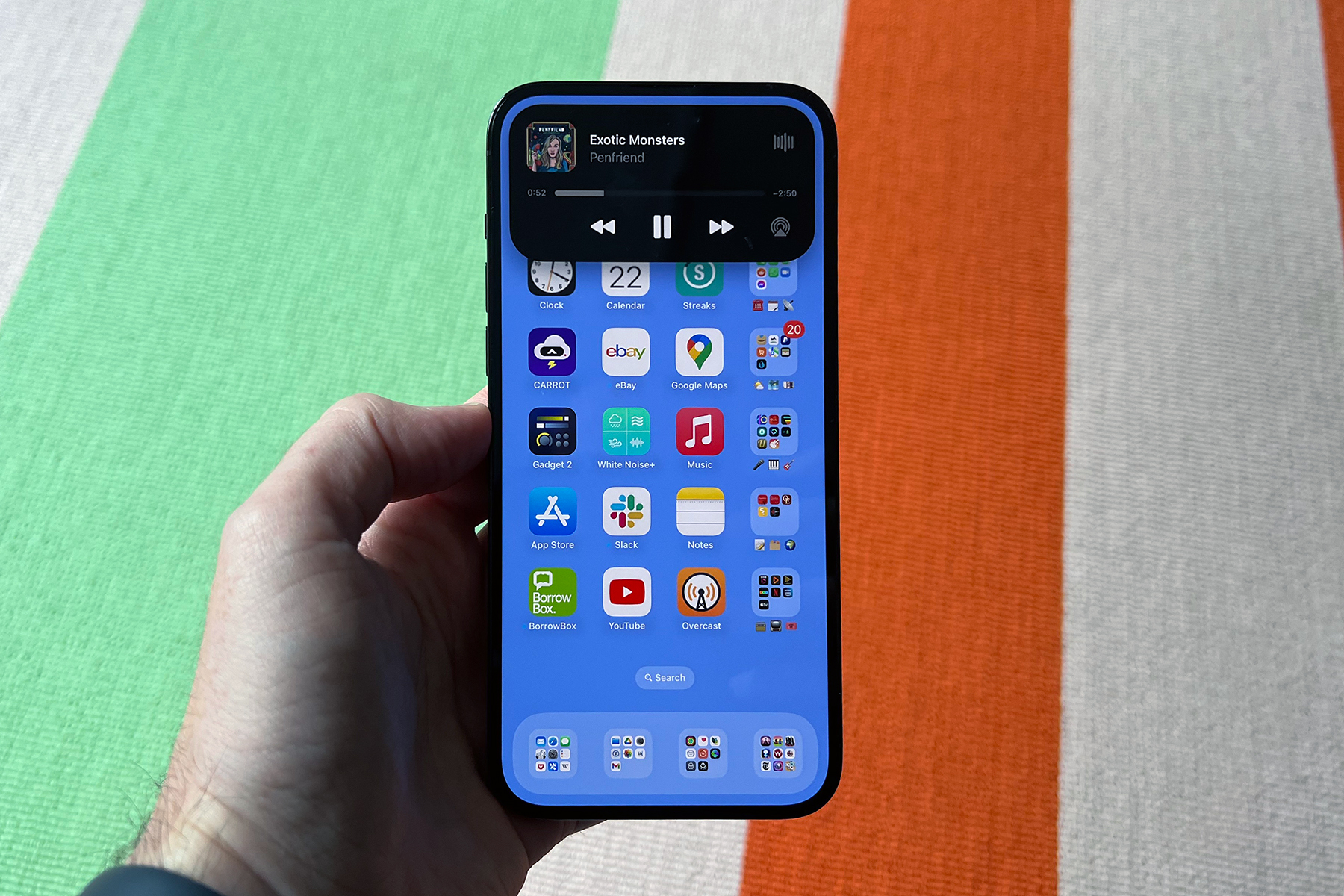 If size is all that matters, you'll want to pick up a Galaxy S23 Ultra. Its 6.8in display is larger than the iPhone's 6.7in screen, and has a higher resolution to boot, at 3088×1440 to Apple's 2796×1290. That means it has a higher pixel density, although at that size you'd need a microscope to spot the difference. Both phones have 120Hz adaptive refresh rates, and both promise impeccable contrast from their respective OLED panels.
The iPhone 14 Pro Max is protected by 'Ceramic Shield' glass, which has four times the drop resistance of previous iPhone models, and is impressively resistant to surface scratches. The Galaxy S23 Ultra is the first phone to use Gorilla Glass Victus 2, which according to maker Corning can survive a 1m drop onto concrete, so should be just as sturdy.
Apple has the advantage when it comes to brightness, with a peak 2000 nits to the Galaxy S23 Ultra's 1750. Both are exceptionally high for their size, so will do justice to HDR content and be perfectly legible outdoors.
Both Apple and Samsung have long said goodbye to headphone ports, so it'll be Bluetooth or a dongle for any private listening on either phone. Samsung supports a wider array of high quality Bluetooth codecs, though, which might swing it for audiophiles.
Performance & battery: trades blows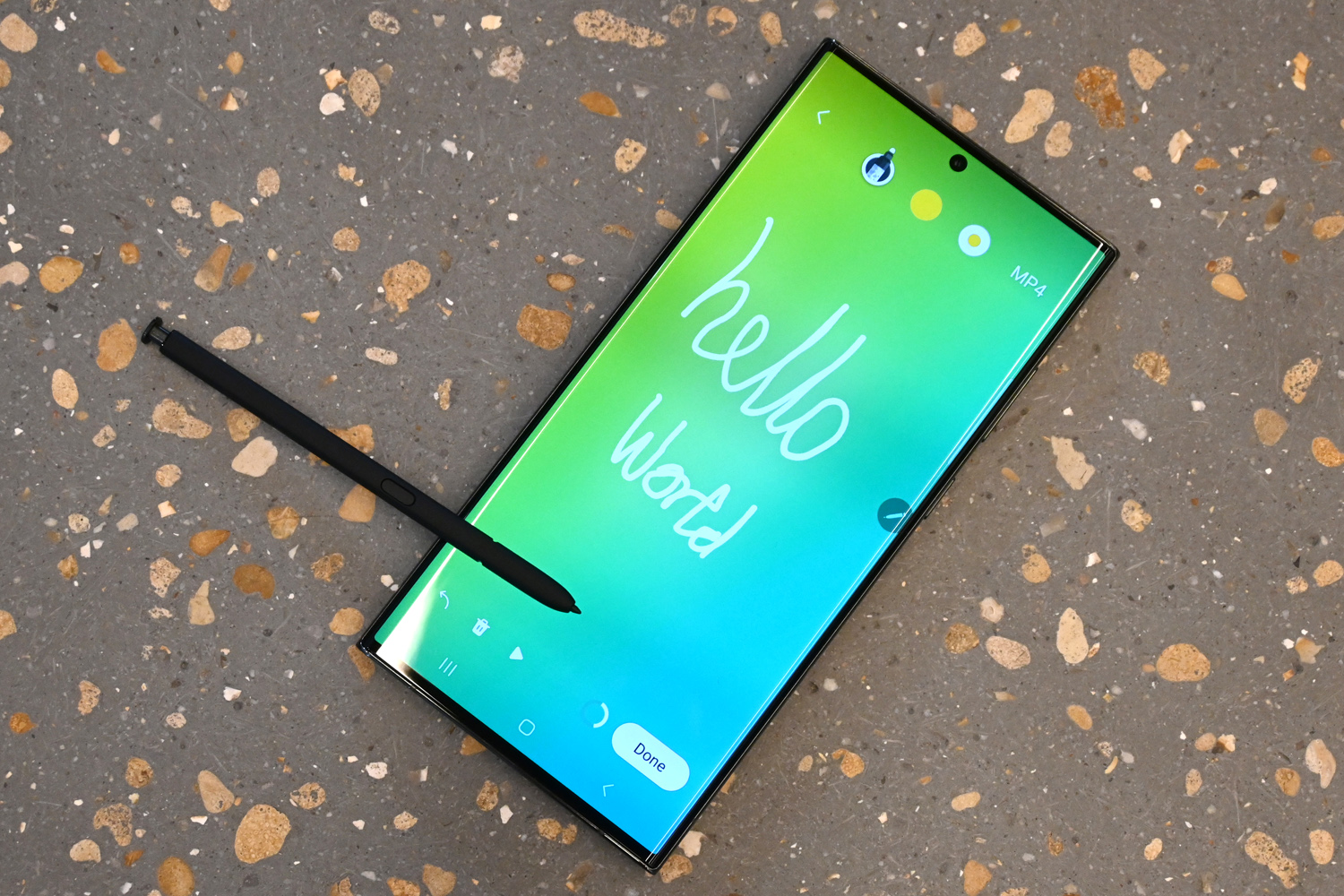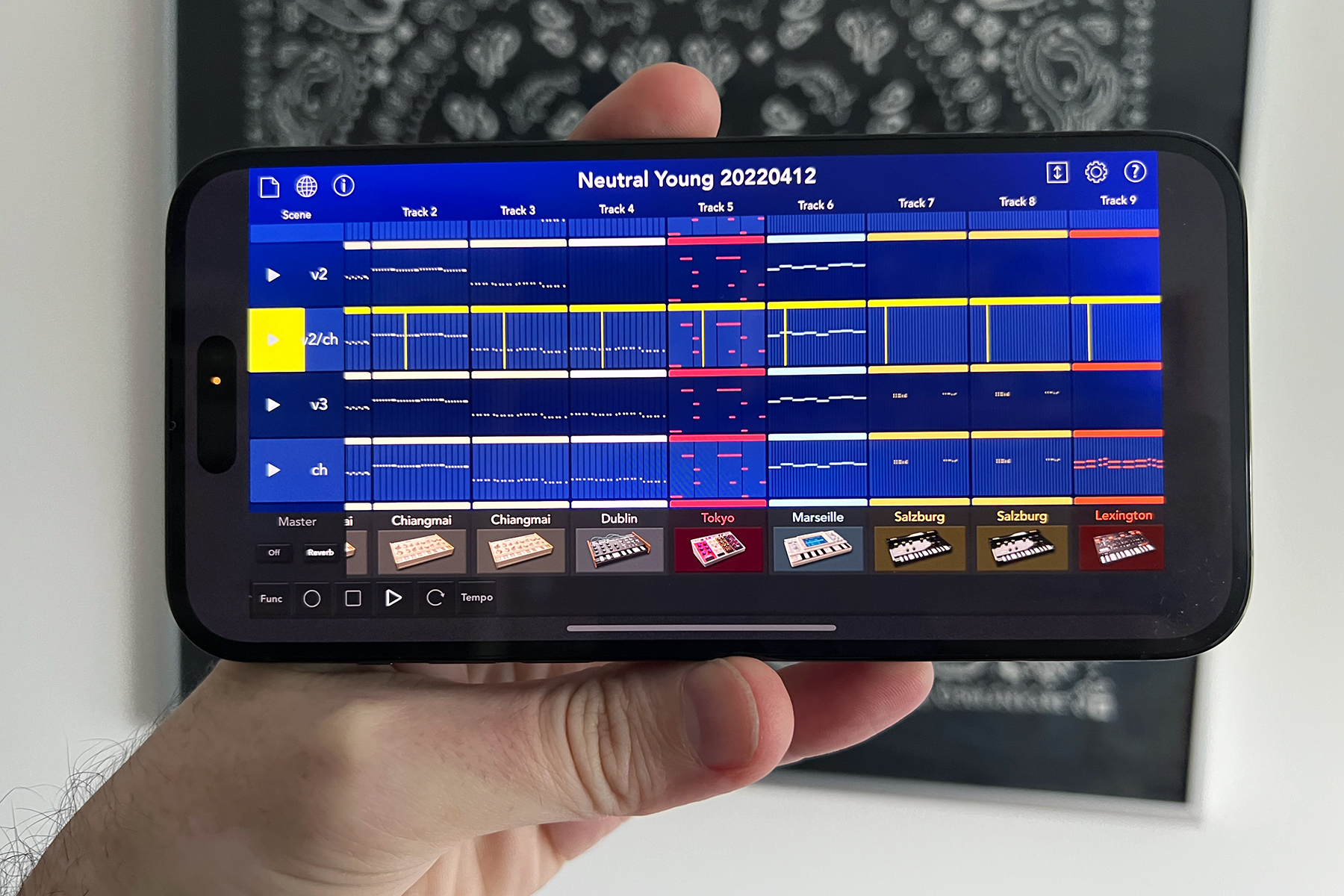 Apple's own-brand silicon has been powering its handsets since the iPhone 5S a decade ago. The iPhone 14 Pro Max uses the A16 Bionic, a six-core chip with separate GPU that absolutely smashes benchmark apps and delivers superb day-to-day performance. It's able to run demanding apps covering things like music production and video editing, despite having a relatively modest 6GB of RAM to play with. Depending on your budget, it comes with either 128GB, 256GB, 512GB or 1TB of NVMe flash storage.
Samsung used to offer its phones with home-grown CPUs, but that has changed for 2023. The Galaxy S23 Ultra comes with a Snapdragon 8 Gen 2 chip from Qualcomm, albeit with a few Samsung-specific clock speed customisations, and is paired with a healthy 12GB of RAM. This chip is as quick as Android phones get right now, and benchmark results from rival handsets suggest it can hold its own with Apple in certain tests. Daily duties should be flawlessly smooth, and the OneUI software's multitasking-friendly nature is perfect for productivity. Unless there's a specific app you have in mind, either phone should cope with whatever you throw at them.
On paper, Samsung takes the win when it comes to battery. The S23 Ultra has a 5000mAh cell, which is a whole lot larger than the iPhone's 4323mAh unit. That said, it has a larger, higher resolution screen, and early reports indicate its CPU isn't as energy-efficient as Apple's. Longevity tests will have to wait until a full review, so we can't call a winner either way just yet.
There's less debate over charging speeds, with the Galaxy S23 Ultra able to sustain 45W from a beefy enough power brick. The iPhone can only manage 23W. Wireless charging tops out at 15W on both phones, but Apple insists on a MagSafe adaptor to achieve it; on a Qi charger, speeds are limited to 7.5W. The Samsung can also reverse charge smaller gadgets like wireless headphones, if you've got juice to spare. MagSafe-compatible accessories are a neat bonus if you opt for an iPhone, though, with power banks, camera grips and car dash mounts able to magnetically attach to the phone whenever you like.
Cameras: pixel packers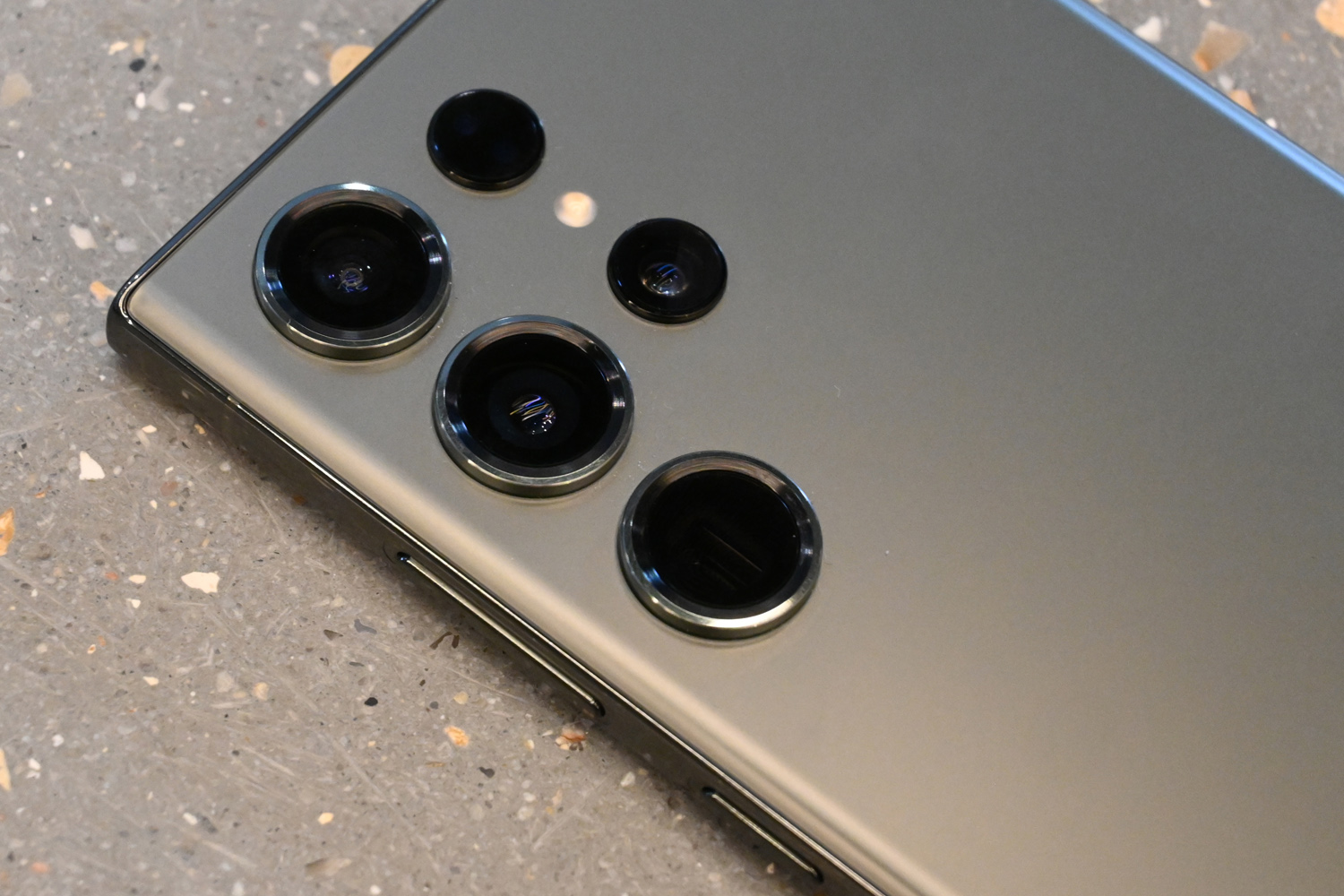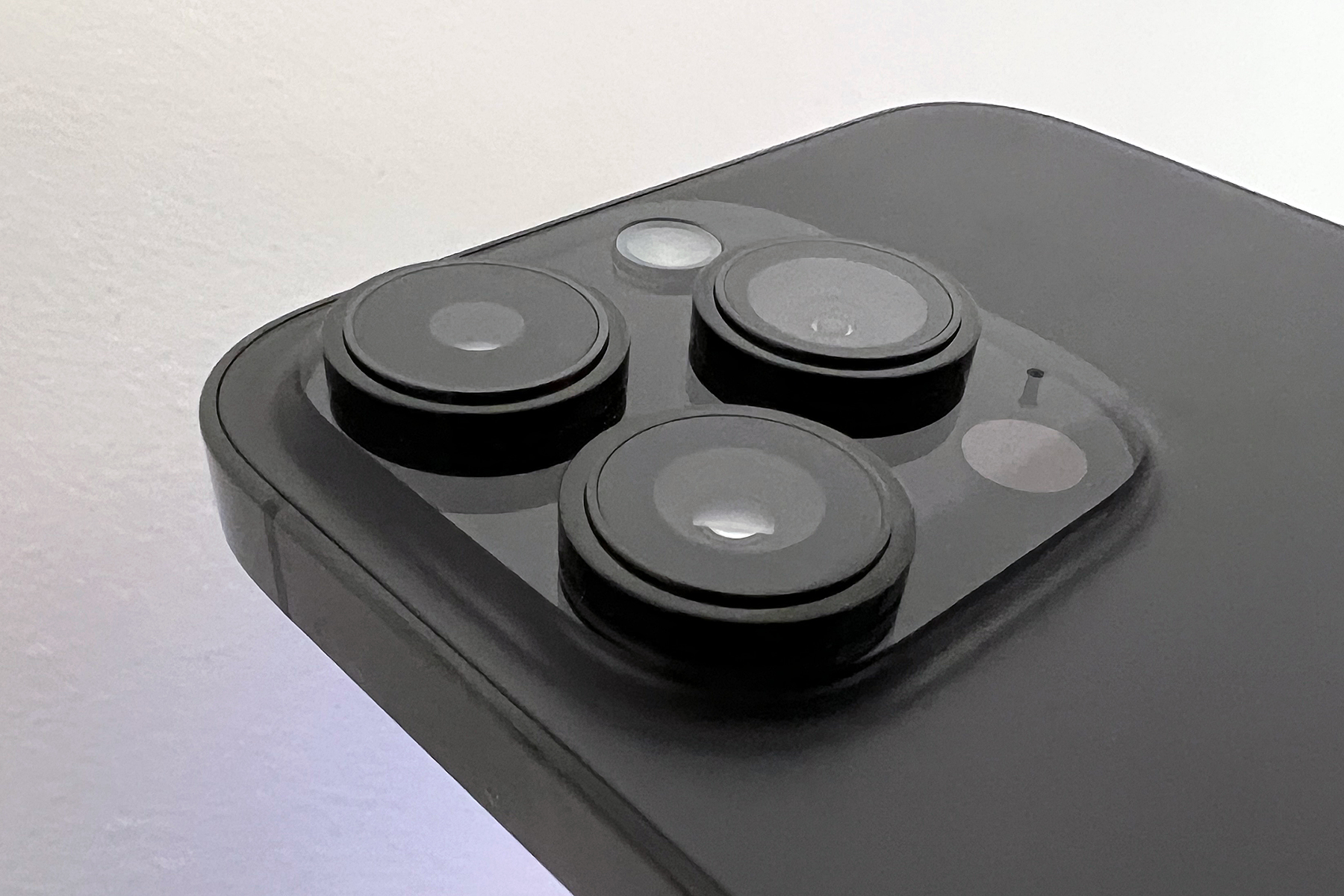 We declared the iPhone 14 Pro Max had cemented its place among the very best smartphone snappers when we reviewed it last year, courtesy of three very capable rear cameras. A 48MP main lens with phase-detect autofocus and optical image stabilisation is joined by a 12MP ultrawide, and a 12MP telephoto good for 3x optical zoom. There's also a time of flight LiDAR depth scanner to help out with portraits and AR effects.
Apple's image processing is outstanding, delivering excellent results in almost all lighting conditions, although it does have its limits, with digital zoom maxing out at 15x.
Samsung has gone full bore with the Galaxy S23 Ultra, fitting a 200MP main camera that promises 16-to-1 pixel binning in low light and exceptional detail during the day. It's paired with a 12MP ultrawide and twin 10x telephotos: one for 3x optical and the other for 10x optical, with up to 100x digital zoom also on the table.
Back-to-back comparisons will have to wait, but Samsung can usually be relied upon to deliver exceptional images. Improvements to low light performance have also been a top priority this year, so it arguably should come out on top once we get one in for testing.
Galaxy S23 Ultra vs iPhone 14 Pro Max initial verdict
The Galaxy S23 Ultra and iPhone 14 Pro Max are immensely powerful phones, with gorgeous screens and big batteries. They're both properly premium devices, but there are areas where one takes the lead over the other.
The S23 Ultra has a more flexible set of cameras, with longer digital zoom and a main snapper with (on first inspection) an impressive eye for detail. The iPhone's trio of lenses are exceptionally capable in all lighting conditions, though, so image quality comparisons will have to wait until a full review. We've also got to give the Samsung an edge in productivity, thanks to the S-Pen stylus.
On the other hand, Apple's phone is a performance monster, and while Samsung appears to have closed the gap in early benchmarks, there are many more creativity-focused apps on iOS to take advantage of the A16 Bionic chip. Dynamic Island is a brilliant use of what would otherwise be wasted space around the front camera cutout, and Apple's efficient hardware delivers great battery life despite having a smaller capacity.
If you're after the most features from a phone in early 2023, and don't fancy a foldable, you'd be hard-pressed to choose between two closer-matched rivals. If you're already invested in one company's ecosystem the choice is easy, but if you're agnostic, your decision should boil down to how useful you'll find a built-in stylus; note-takers should absolutely pick up the Samsung, while everyone else will be well served by the iPhone.