Saddle up: The best bicycles and e-bikes of 2020 so far
All the gears, no idea?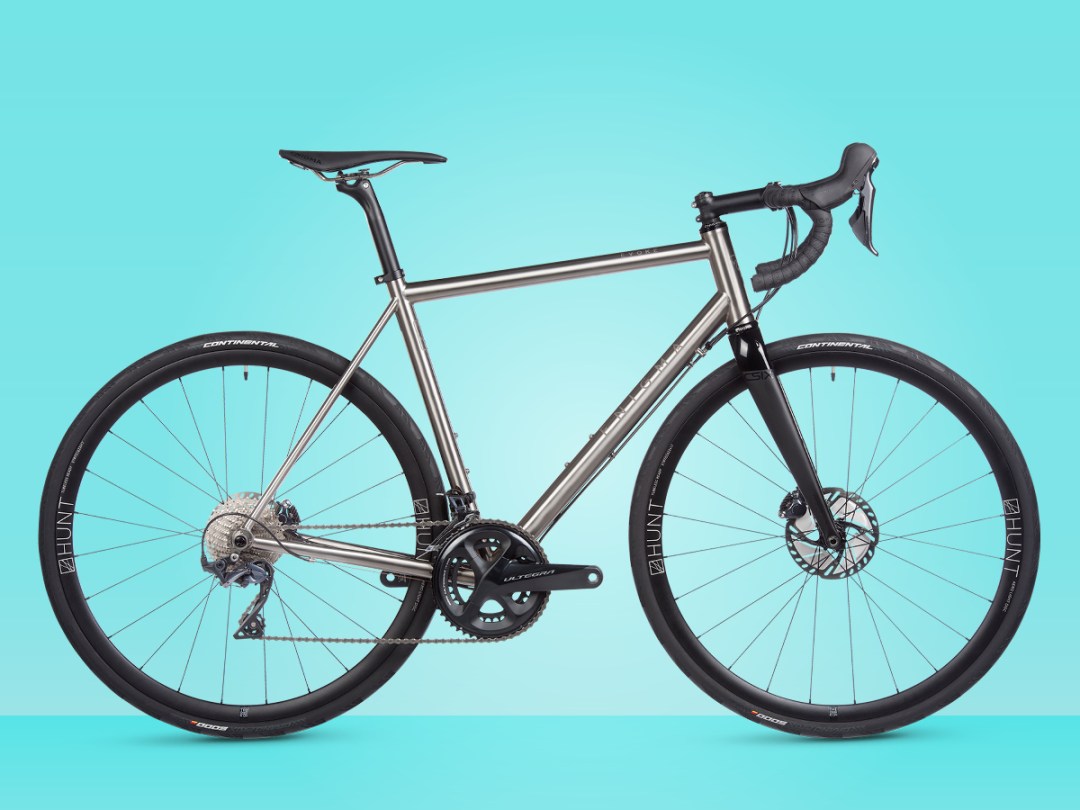 You don't need to be an oily-fingered nerd to get up to speed with this year's finest cycles and e-bikes and there's never been a better time to pick one up.
Remove your rose-tinted cycling shades for a sec and you'll realise Britain's roads are in a right state, with reports that a £10bn backlog of pothole repairs will take a decade to fix. So while the idea of taking to the Tarmac sounds like a good idea, bruised cheeks and the threat of falling into a sinkhole suggest otherwise, so you need to make sure you're prepared.
Sure there are hundreds of bikes to choose from, but if you're on the hunt for some premium wheels, this lot will turn heads and get you from A to B in style. 
Jargon Buster
Frame – The criss-cross of tubes that all other components are attached to. Choose between corrosion-resistant aluminium, featherweight carbon fibre, smooth titanium or strong steel.
Geometry – The lengths and angles making up a frame vary depending on bike type, and will affect the ride. Search the web for a bike geometry chart.
Groupset – The mechanical or electrical parts that make you stop or go: drivetrain, gears and brakes
Hubs – The central parts of your wheels that connect to the spokes. They can affect riding style.
Seat stays – Different bikes employ various ways of reducing the road shock travelling from the rear wheel up to your delicate saddle area.
Enigma Evoke Ultegra R8000 (£3999)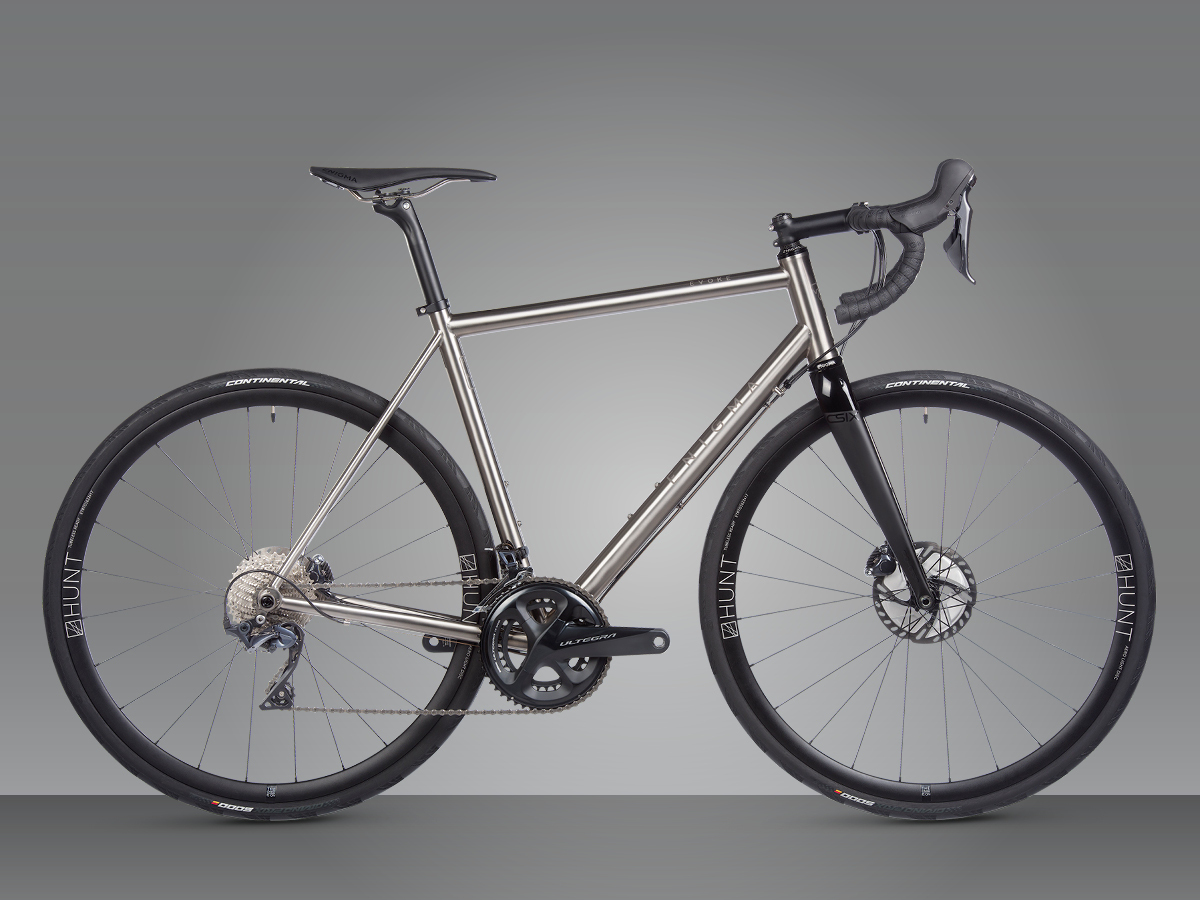 Enigma's Evoke won't evade every pothole – that's still on you – but because it's made from titanium it offers better shock-absorption and comfort compared to carbon fibre, which also gets very spendy very quickly.
With many customisation options to let you create your own perfect steed, the Evoke is equally adept at short blasts or all-day adventures.
The handling is supposed to recall a classic race bike adapted for modern riding styles, which means wide tyres, bolt-through axles and flat-mount brakes, with a slight drop from saddle to handlebars – so at least your riding position is aerodynamic, even if your body shape isn't.
Austin AC Atto (£2250)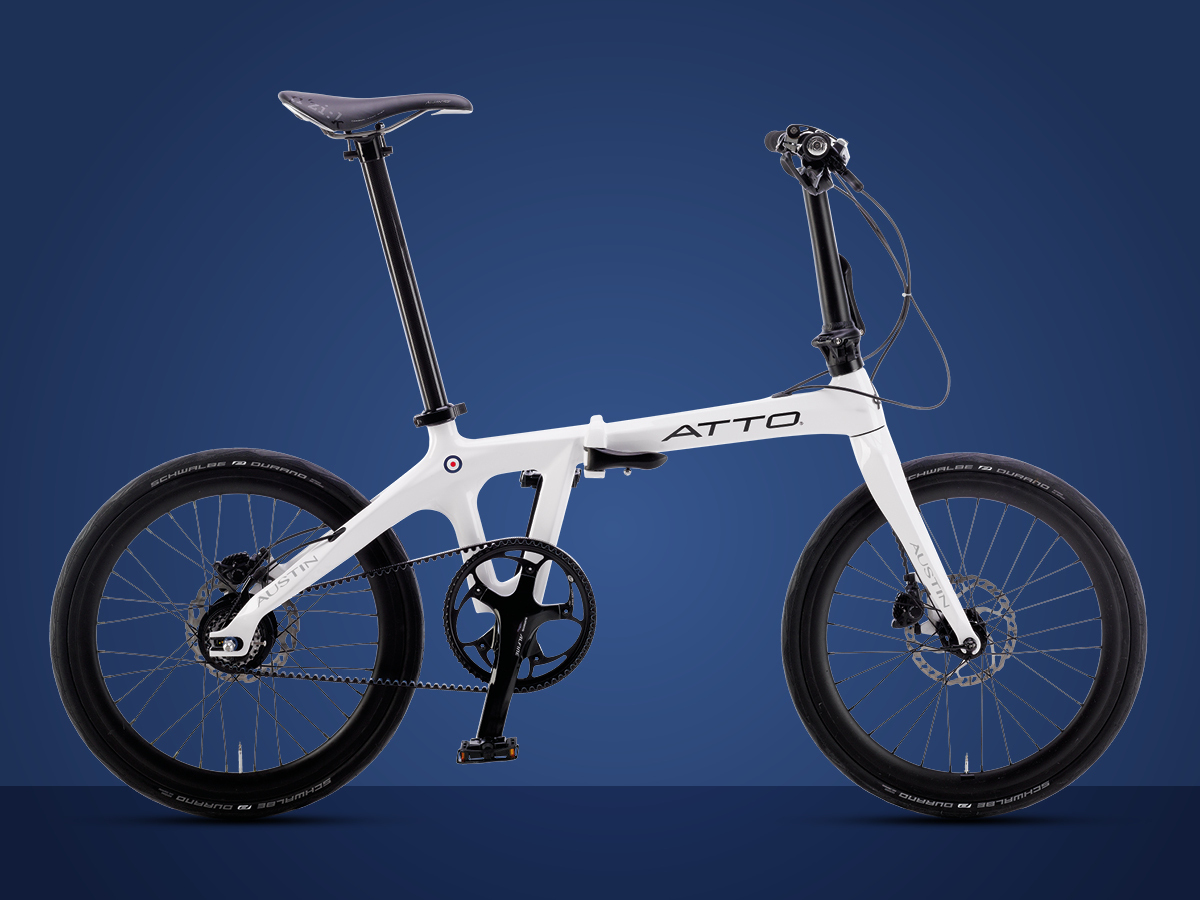 You may have spotted Team GB athletes riding AC Attos during downtime at the Rio Olympics, which indicates the elite level of Austin's cute foldable.
It's built around a carbon monocoque frame, with the forks, handlebars, seatpost, belt-drive transmission and 38mm wheels also made from carbon. You can even add carbon mudguards for £200 (ouch). Add a titanium-railed saddle, and this bike weighs in at just 8.2kg.
Available in a single-speed version, or with a £500 Shimano Alfine 11-speed hub for those with a perversion for hills, it also has Shimano hydraulic disc brakes for when you eventually career down the other side. The folding mechanism is a simple case of seeing the handlebars and saddle drop down, before the frame folds in half along with the pedals. The process takes a PB-busting 10 to 20 seconds with practice, and magnets hold everything in place so the frame won't swing out and clothesline any toddlers on the train home.
Ciöcc Pro Race Gravel (£4440)
Buying an Italian bike isn't going to suddenly make you look exotic in Lycra, and we can't do much about the fact that you're touring Luton, not Lombardy. But because Ciöcc (pronounced 'church' and meaning 'poker face') cycles come from the region of northern Italy that's home to some of the wildest routes in Europe, you can be sure the Pro Race Gravel has been tested to its limits.
Designed as a combined gravel bike and commuter ride, it's fitted with a Shimano Ultegra Di2 drivetrain. We'd spec a Shimano GRX or SRAM Force 1 groupset for all-purpose adventuring, though; plus there's the option to fit 'go anywhere' 40mm tyres. Those with magpie tendencies will find it hard to look past the dazzling chrome paint job, wrapped around a Columbus SL Series steel frame.
The geometry aims to offer performance and comfort with safe handling and ample clearance for challenging sections of countryside, or the Milton Keynes grid system.
VanMoof X3 (£1798)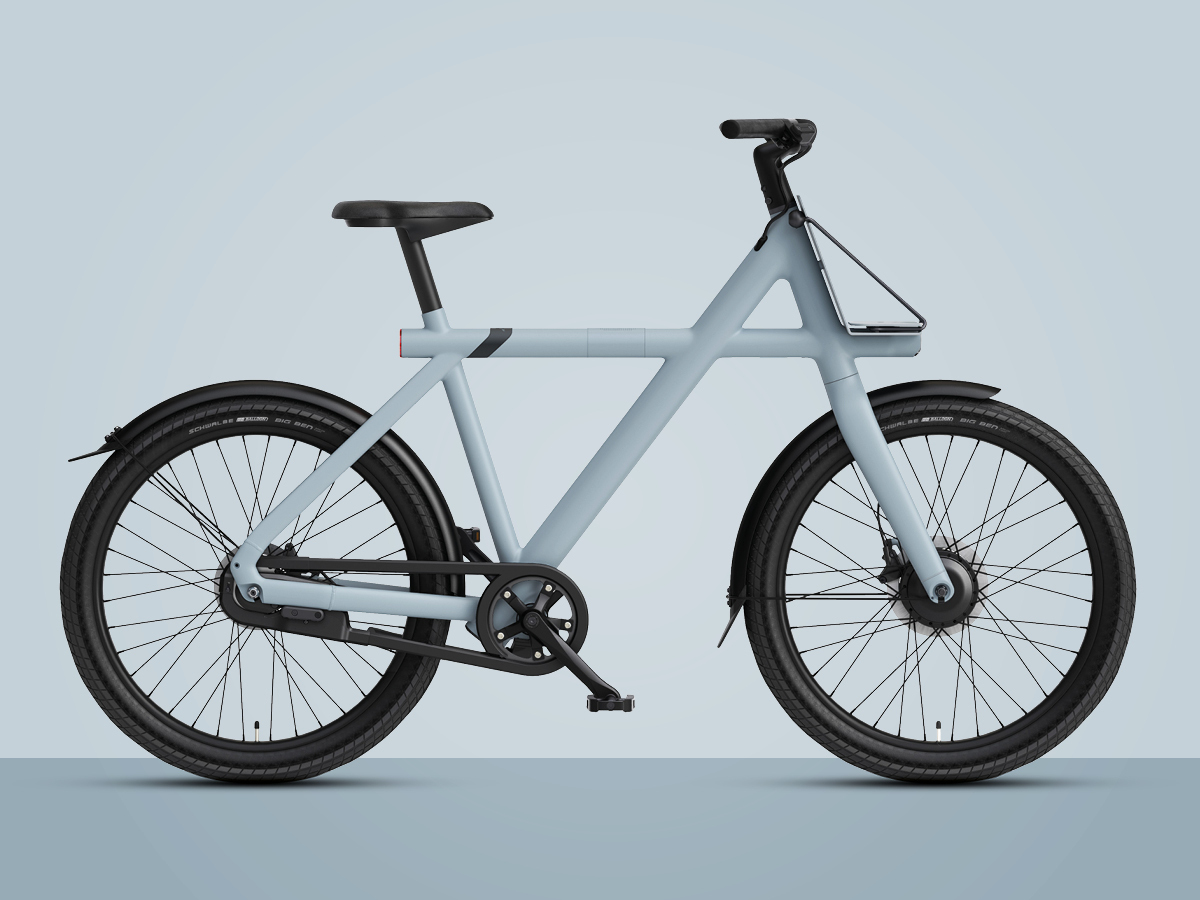 It's hard to grasp a VanMoof at first sight. The coated aluminium frames of its full-sized S3 and compact X3 are a bizarre fusion of thicknesses and angles, and someone has forgotten to saw the ends off. They're definitely e-bikes, but surely some sort of hipster folly? Not quite.
The protruding top tube houses an automatic LED lighting system that can be switched between beam and halo illumination. It's also where you'll find an embedded matrix display for a snapshot of battery level, speed and selected gear. In the down tube you'll find a 504Wh battery powering the 250-350W front-wheel motor, good for a top speed of 20mph and a range of up to 90 miles.
But security is arguably where the Dutch company has carved out its greatest niche. A kick-lock can immobilise the rear wheel and activate an on-board alarm, and you can enable location-tracking by reporting the bike stolen using its companion app
Trek Procaliber 9.7 (£2250)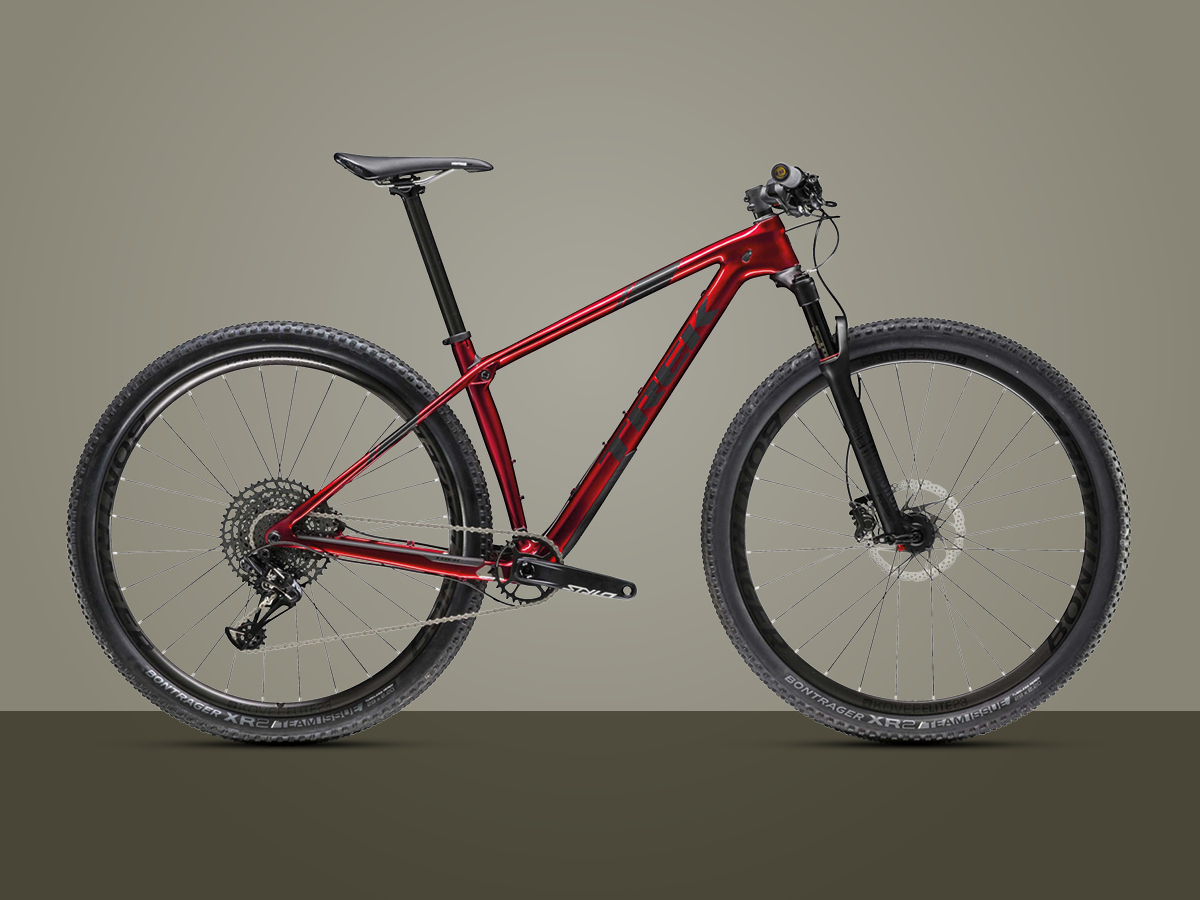 First off, a common-sense disclaimer. Just because they're called mountain bikes, doesn't mean you've got a licence to go hurtling down the side of Scafell Pike. Neither you nor the NHS needs this right now, so ride within your limits. Still, should you want to tackle rough ground and challenging gradients, it helps to have a machine that won't put your back out in the process.
Trek's Procaliber 9.7 uses an IsoSpeed decoupler in its carbon frame that allows the seat tube to move a tiny fraction. That little bit of give is enough for added comfort over regular hardtails, and without the need for weighty full rear suspension. You do get fork suspension up front, provided by the lightweight RockShox Reba SL, sitting atop Bontrager Kovee Elite 23 carbon wheels. And should you need to stop suddenly to avoid coming a cropper with a sheep, Shimano MT500 hydraulic disc brakes will do their utmost to bring you to a dignified halt.