Reality check: How Sky is bringing VR to the masses
Get ready to put your Sky box on your head and climb right inside Super Sunday (maybe) because Sky's got big plans for virtual reality TV
Got tickets for the British Grand Prix at Silverstone in July? Before too long the only ticket you might need to feel like you're there is a VR headset.
In the days leading up to this year's opening Formula 1 race in Australia, Sky released two VR videos it had shot behind the scenes at pre-season testing in Barcelona. If you own a Samsung Gear VR or Google Cardboard headset you might've seen them.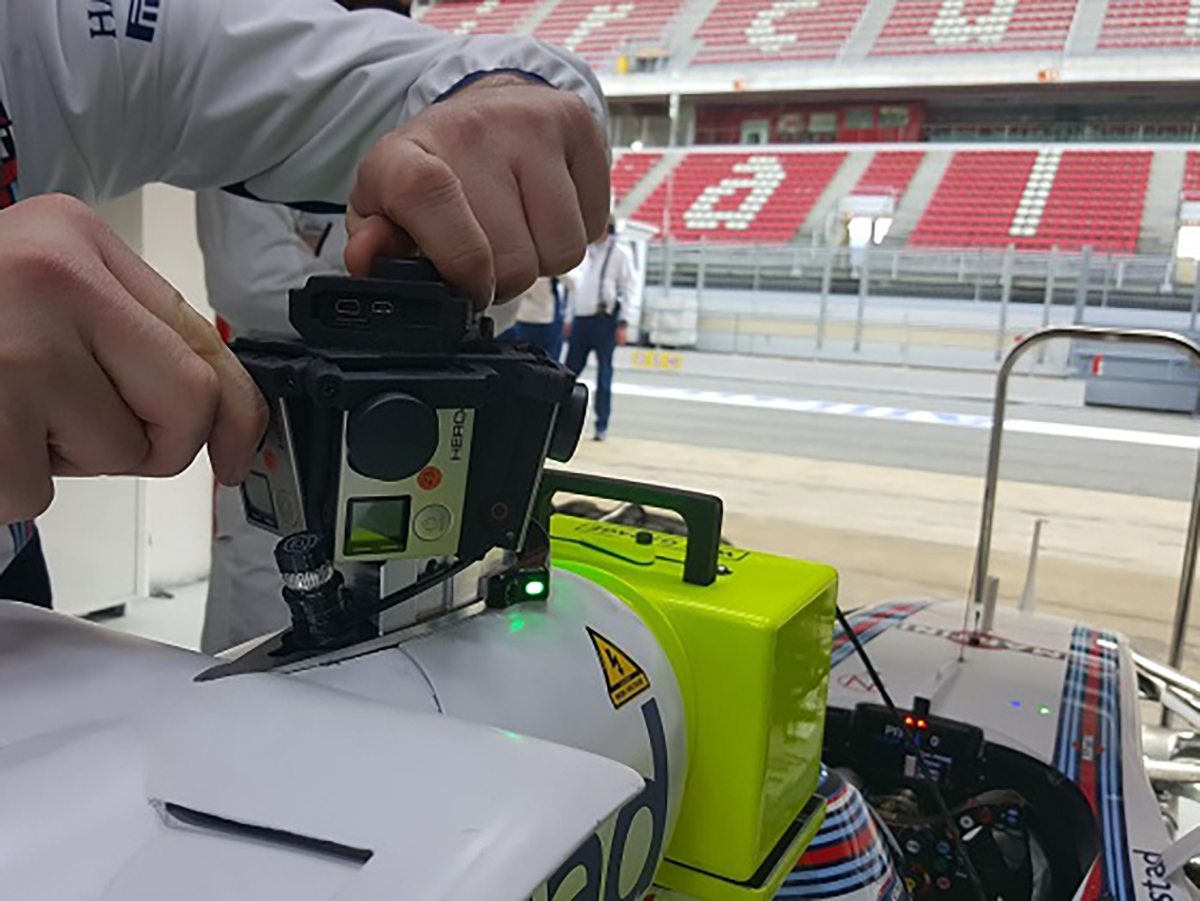 While they did include onboard footage shot with the Williams F1 team, rather than beginning and ending with the obvious 'stick a camera on the car and send it round the track', Sky's crew also plonked VR cameras on the edge of the pit wall, in the middle of a scrum of journalists as regular presenter Ted Kravitz conducted interviews in the paddock, and over a driver's head during a pit stop.
The result is totally different to the kind of virtual reality footage you normally see, offering a more fly-on-the-wall approach that also attempts to tell a story, rather than just strapping you in and letting you go.
A faceful of 'ballers
Like 3D, though, a VR view doesn't necessarily offer the best vantage point of an event. Football is filmed from high above the halfway line because it shows the viewer the bigger picture, with a behind-the-scenes director able to cut to particular close-ups in order to fill in the details within the broader story of the game.
But as viewers (and Sky) have discovered, getting closer to the action with a touchline camera might enhance the 3D effect but it doesn't necessarily enhance the whole experience. How many people do you know who regularly put their 3D glasses on to sit down and watch Super Sunday with an extra dimension? Exactly.
That's part of the reason Sky's initial experiments with VR have been more 'second screen'. "You use VR in a different way," explains Neil Graham, head of the newly formed Sky VR Studios. "There's so much you can do in 6, 7, 8 minutes. You can tell stories in that time but anything longer than about 20 minutes becomes uncomfortable."
Angles from heaven
It's easy to imagine watching an MMA fight from a camera suspended over the ring, but to an F1 fan the ultimate execution seems pretty obvious: in-race access to VR cameras attached to every car on the grid, a bit like a supercharged version of the old Sky Sports Player Cam. Graham agrees it's possible but the cameras would need to be smaller and improvements in streaming and compression would be required before it could become a reality. A non-virtual one.
Watching a whole race like that wouldn't give you the whole picture, but imagine watching the run down to the first corner after the lights wen out from a car in the middle of the pack, or a crash like the one Alonso had in Melbourne from the point of view of the car he went flying into the back of.
Shooting gallery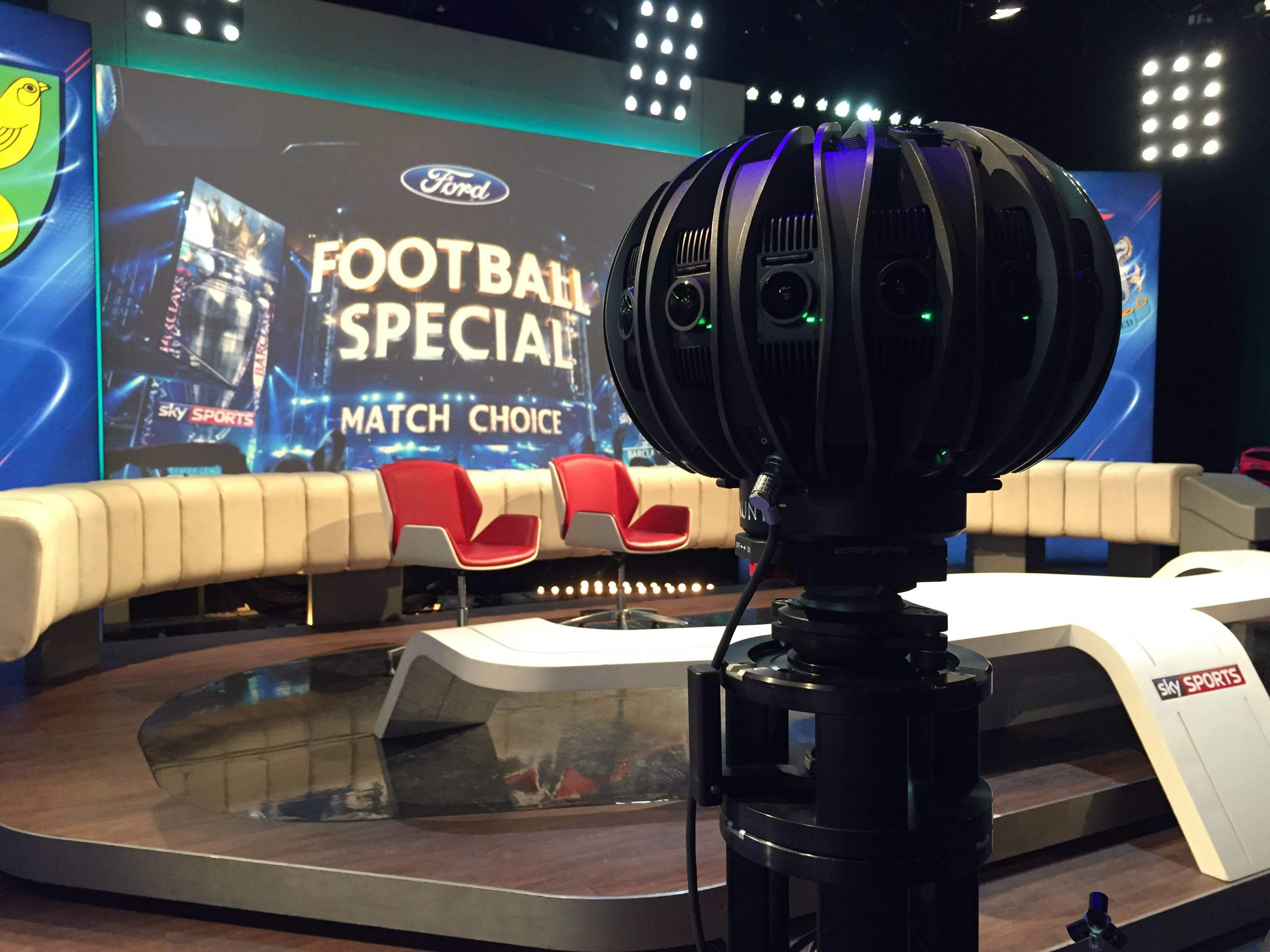 Graham and his team have experimented with a range of cameras, from £400 dual-lens consumer models, right up to high-end rigs made by the likes of Jaunt (above). He talks about getting his hands on new ones like a kid counting down the days til Christmas: "I can't wait to try the Nokia Ozo and Google Jump cameras – apparently the quality is fantastic."
Watching the footage you'd think people caught in the frame would spend the whole time gawping at the strange, alien-like contraption in their midst but Graham explains that it's actually often the opposite. "Because the camera's this size it seems unobtrusive," he says. "It's not a big, chunky film camera stuck in someone's face. If it's stuck on the end of a boom pole people often just think they're microphones or something."
The fact remains, though, that shooting in VR is a more complicated process than regular filming. "The thing that takes a long time to really perfect is the stitching," explains Graham. "In traditional film, if you want to make a change you can go back and quite easily cut out a bit and go again, but if you want to make a change to an edit in VR it's not so simple."
Breaking news
VR's ability to make someone feel like they're somewhere they're not isn't just good for sports, it's ideal for news – particularly hard-hitting stories that can easily be held at arm's length, like the migrant crisis or climate change.
Sky's VR content hasn't really been conceived to break stories – Graham describes them as "short-form documentaries" – but there's definitely a timely nature to them. If it's going to take weeks to turn each VR piece around, what's the point?
"Virtual reality is that much more powerful and makes the viewer feel like something should be done," says Graham. "In 60 seconds you can look around and discover what it's like to be in a particular situation. It's only one step back from actually visiting."
And with a relatively simple camera setup, something with only two or three lenses, Graham reckons they can have something available to watch "within a couple of hours". All of a sudden VR filming doesn't look like the torturous time sponge it first appears to be.
Until Samsung, Sony et al make TVs you can put on your head, though, there's also the issue of how the footage gets to your eyes. But with at least 20 videos scheduled to be released via Facebook by the end of the year and Sky VR bods looking into developing their own app, it seems VR TV is much more than just a gimmick.
Read more on the future of VR in the June issue of Stuff magazine – on sale now