Ranked: The best Xbox consoles of all time
What will take the crown as the best Xbox console?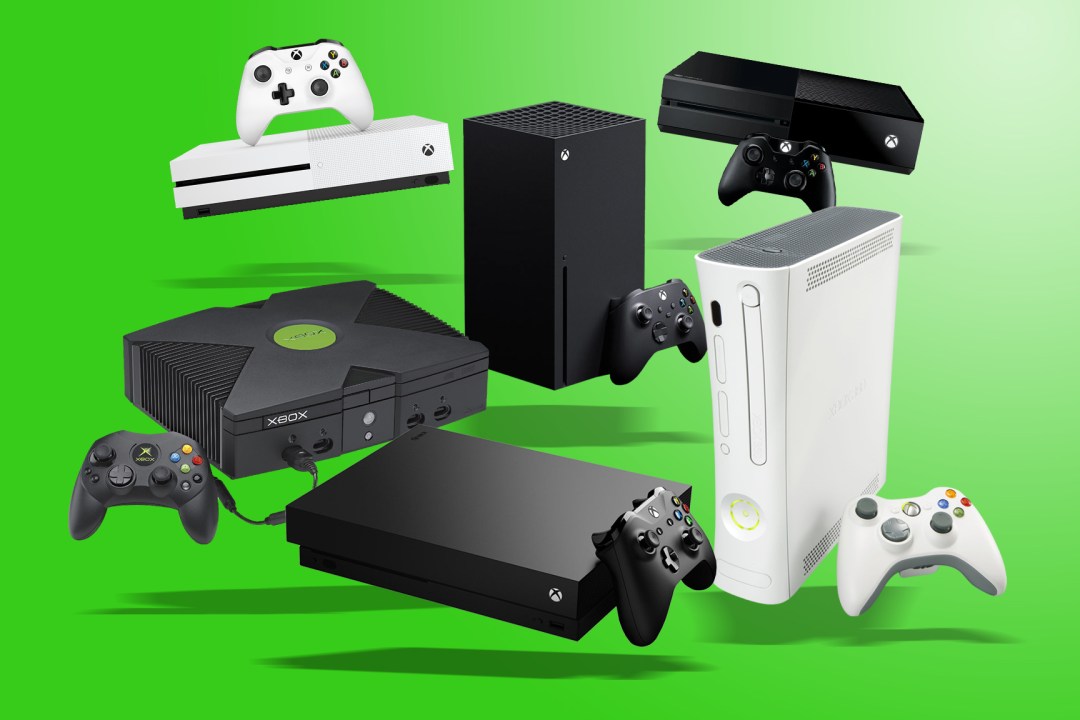 With the Xbox, PS2, Gamecube and Dreamcast, the early 2000s heralded the golden age of gaming. With it, came landmark titles like Halo, Tekken Tag Tournament and Timesplitters. Games were graphically superior and more immersive, but that wasn't important. What really mattered, was whether your preferred console was an Xbox or Playstation.
In the early days, Sony's PlayStation carved out a hefty chunk of the home gaming market. Microsoft, naturally, was under pressure to respond, lest its dominance of the PC market be under threat. The firm's answer was the Xbox, the first of which joined the pantheon of sixth-generation gaming consoles. Since then, that battle for dominance has continued, and a console arms race has brought us seven different variations of the Xbox. Which is the best? That's down to the person, but let's wade into the discourse anyway and rank 'em.
---
7. Xbox One (2013)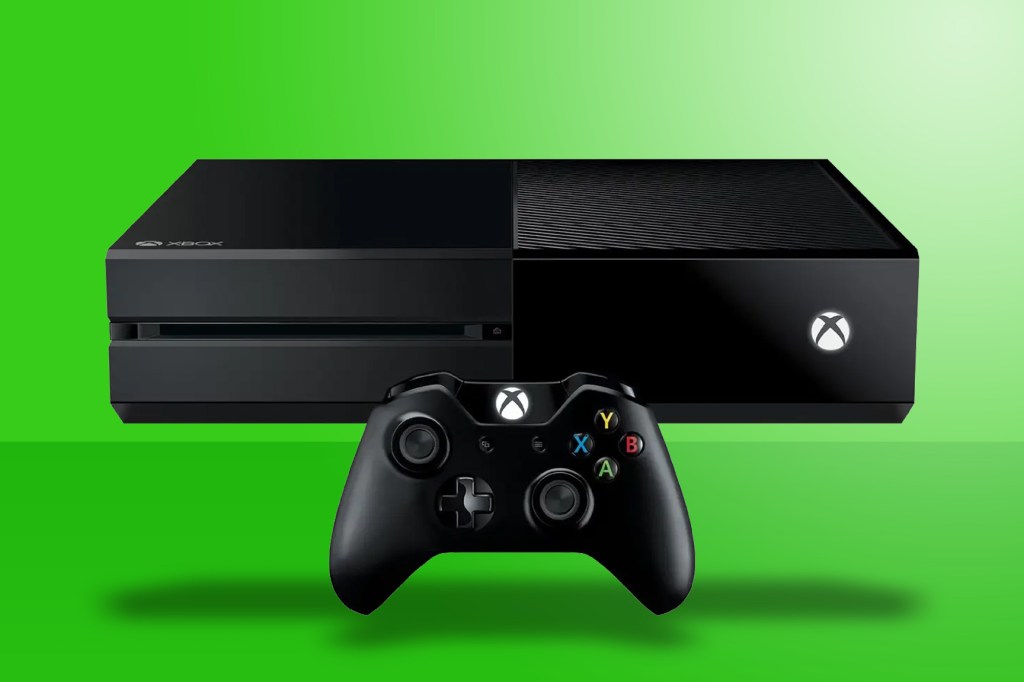 Perhaps emboldened by the runaway success of the Xbox 360, Microsoft made a few unpopular prerelease announcements regarding the Xbox One. DRM restrictions on sharing games. Requiring the console to connect to the internet periodically. A mandatory connection with the bundled Kinect camera, which also made the package pricey.
After a huge uproar, the tech giant quickly reverse-ferreted on these requirements, but the Xbox brand suffered as a result. It also didn't help that its design was uninspiring, looking like a decades-old representation of a CD player of the future.
One thing The Xbox One got right was a decent list of exclusive titles, with Sunset Overdrive, Halo 5: Guardians, Ori and the Blind Forest and Shadow of the Tomb Raider all initially launching only on Microsoft's console. However, with the Kinect cut out from under it, the Xbox One ended up being a conservative upgrade from the 360, making a somewhat lukewarm impact.
6. Xbox (2001)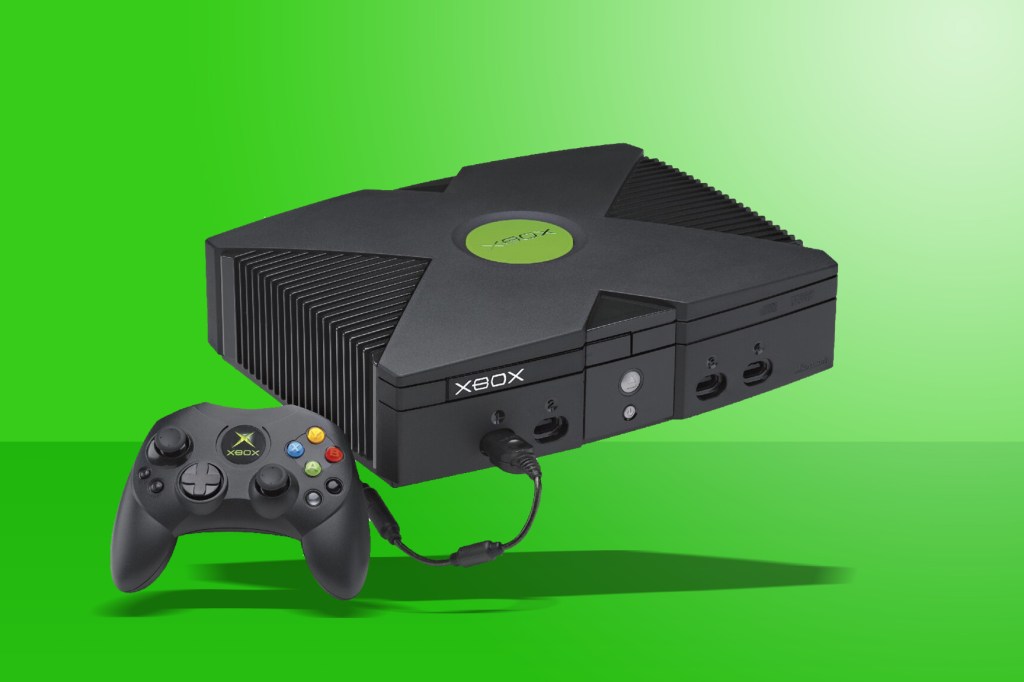 Named after its reliance on DirectX's box of tricks for PC gaming, the original Xbox was truly an American console, thanks to its boisterous design and huge dimensions. Even its controller was chunkier compared to its Japanese peers.
Its "large and in charge" credentials were justified, though. Microsoft designed the console to become a fully-fledged multimedia console. It was the first to feature a hard drive, though players had to shell out extra for DVD and broadband functionality. And the latter came with a taste of Xbox Live, Microsoft's subscription multiplayer service.
After some teething issues, Live became a huge hit on the Xbox, with gamers in their droves adding each other to their buddy lists and blasting each other into oblivion on Halo 2. It became the blueprint for future online multiplayer models.
With the weight of Microsoft behind it, the Xbox also locked in a key number of exclusives, such as Star Wars: Knights of the Old Republic, Project Gotham Racing, Fable and a little gem called Halo. Plus, if there was ever a title that deserved a remaster, it'd be Jade Empire. Do the right thing, BioWare…
Despite its struggle to gain traction in Asia, the console was a huge hit in the west. It laid the groundwork for future Xbox consoles, where so many tech companies' first offerings had flopped. It also opened the door for an influx of Western game developers and elevated the Xbox as a serious gaming contender among the Japanese giants.
5. Xbox One S (2016)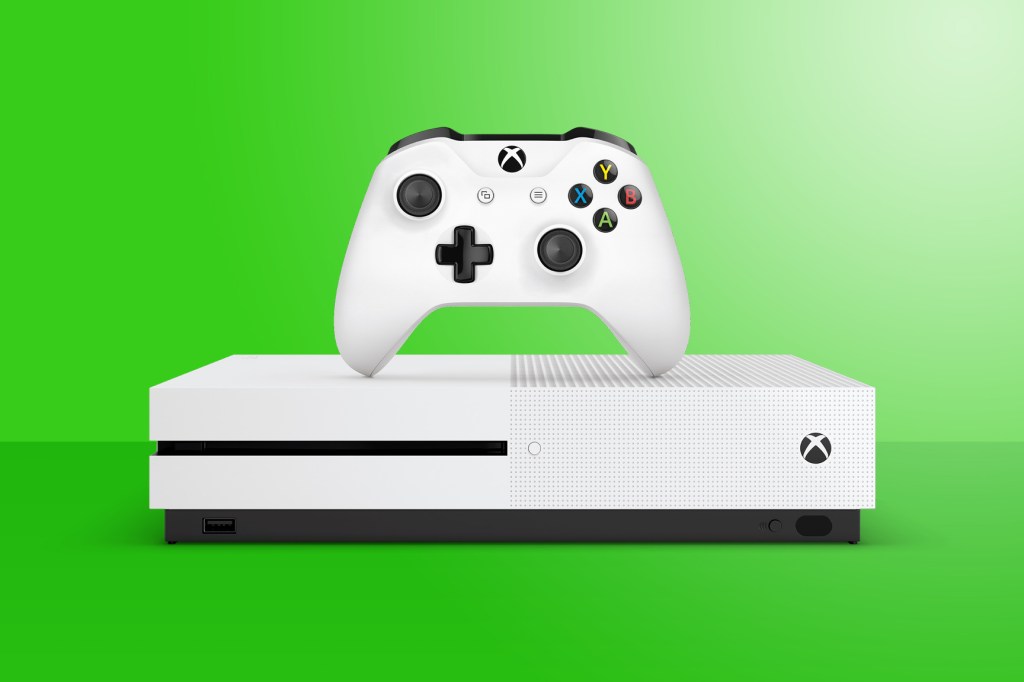 Microsoft eventually discontinued the original Xbox One, replacing it with two same-gen updates: the Xbox One S and One X. The former was the less powerful of the two, but it was already a leap over its predecessor in many respects.
Its striking white and dotted minimalist design countered the original console's unsightly shape. Gone was the external power brick, which was enveloped into the One S's much smaller frame. Inside, the One S was able to upscale 1080p games to 4K and utilise high dynamic colour. It was also Microsoft's first Ultra HD Blu-ray player.
However, the One S did away with the One's Kinect port, and aside from producing a limited run of Kinect USB adapters, it served as a warning that Microsoft would no longer invest its resources into motion gaming.
4. Xbox One X (2017)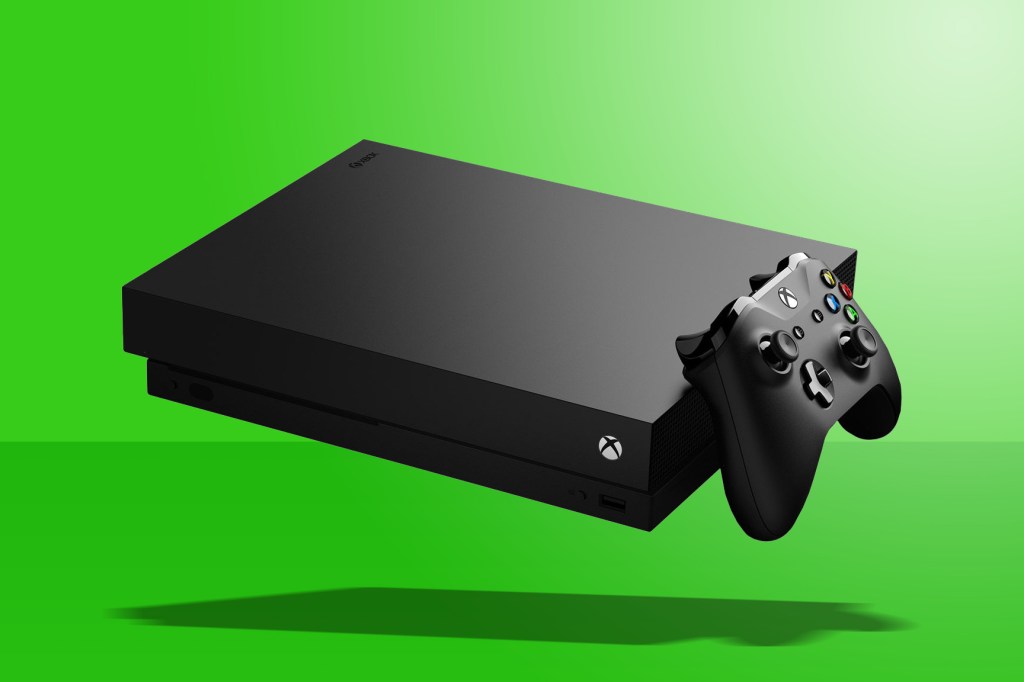 A year after the One S's release, Microsoft launched the One X. It offered a fairly big upgrade over the S, this time with true native 4K gameplay as opposed to 1080p upscaling.
The One X, like its sister console, featured eight x86 graphics cores, but with clock speeds of 2.3GHz over the S's 1.7GHz. This meant better resolution, textures and draw distances, even if gameplay remained the same. Its design also wasn't just a colour change from white to black. It moved the vent from the top to the rear and sides, while the disk drive was pushed under the lip, resulting in a much more subtle-looking machine.
At the time of release, the One X retook the crown as the most powerful home console, which was previously awarded to the PS4 Pro. It's clear that Microsoft wanted the X to have class-leading horsepower, albeit at a substantial premium to hardcore gamers. The company carried this dual-tier console philosophy when it created the Xbox Series consoles.
3. Xbox Series S (2020)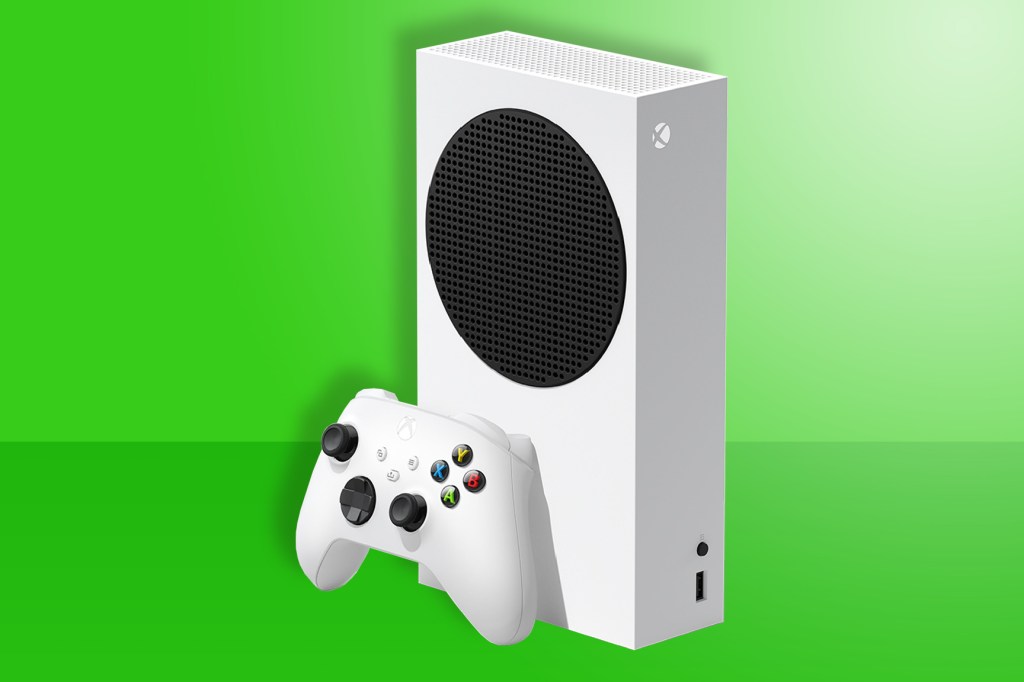 Microsoft continued its tradition of unveiling dual tier consoles for its fourth-gen Xbox series, though the differences between the two are night and day. The obvious distinction is the two differing designs. The Series S's speaker-like aesthetic really grows on you — we're captivated by its compact yet simplistic beauty, clean lines and symmetric vent. However, its meagre 512 GB SSD will fill quickly, so expect to fork out for expansion drives.
The Series S also undercuts the competition with a pleasing price tag of $299/£249, making next-gen gaming more affordable. Couple that with the insane value for money from a Game Pass subscription, and it's a no-brainer for gamers on a budget. 
Gamers aren't just buying into an iterative "Xbox One+," though. Microsoft has addressed the One's punishing load times by introducing Quick Resume, throwing players back into their games mere seconds from bootup. Fan noise has also been massively cut down from its predecessor.
Additionally, Microsoft has worked to deliver an impressive level of backwards compatibility, making all Xbox One titles and many original Xbox and 360 games available to play. What's more, many of them benefit from HDR upscaling and optimisation, courtesy of the console's Velocity Architecture tech.
With its appetising price minimising barrier to entry, all that's missing to set it apart this generation is a decent range of exclusives and new IPs.
2. Xbox Series X (2020)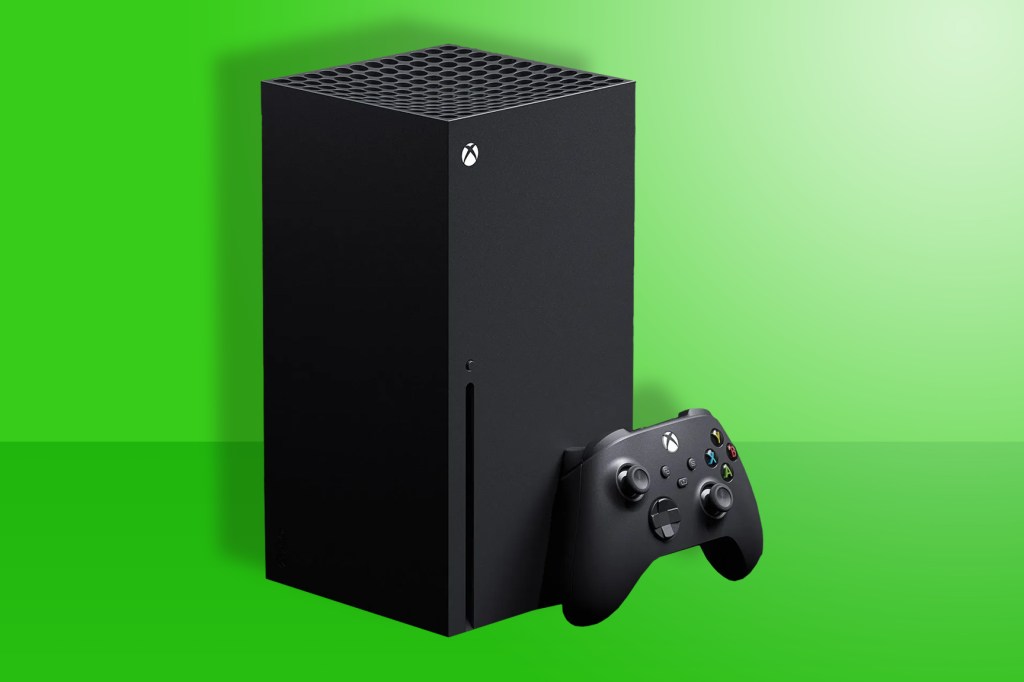 The Series X is Microsoft's powerhouse offering. Officially the most powerful home console ever made, the X is a hulking behemoth, with its minimalist black "fridge" design taking a sizeable space in any media cabinet. We're yet to see the full potential of the Series X, but the console yields blistering results with current and last-gen titles, provided you have a 4K TV with HDMI 2.1 to make the most of them.
At release, there were a modest number of optimised titles, but now, the likes of Mass Effect Legendary Edition, Assassin's Creed Valhalla and Gears 5 are rendered in stunning, smooth detail. Handily, its Smart Delivery function also ensures you're always playing the best version for your platform.
With a lightning-fast SSD, 4K gaming with up to 120 fps with the right setup, Dolby Vision and Atmos support, and whisper-quiet operation, everything inside the Series X represents the very pinnacle of console gaming. As with the Series S, its current Achilles heel is its lack of exclusives. Still, as Microsoft builds its acquisition portfolio, including Bethesda (and a move for Activision Blizzard in the works), we hope that'll be a thing of the past.
1. Xbox 360 (2005)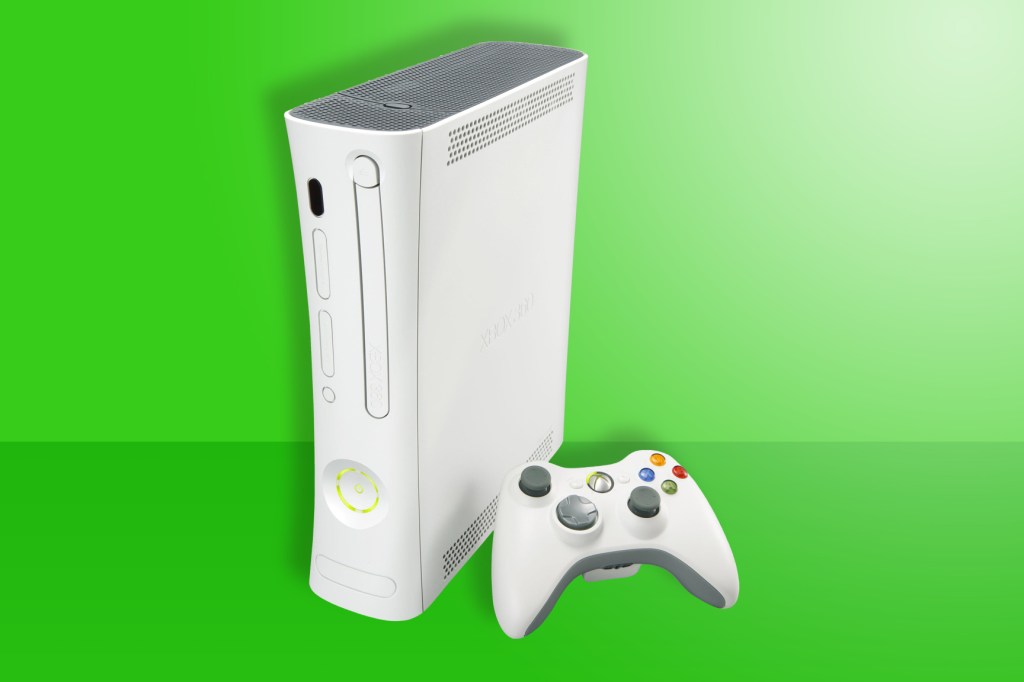 Though it has a more streamlined design and a much improved wireless controller, the best-selling Xbox console has a big blemish on its record. Many early 360s suffered from the "red ring of death" due to hardware failure. The fault prompted Microsoft to extend the 360's warranty and release new iterations of the console.
Despite this, the 360 became an even bigger hit than its predecessor, thanks to its solid stape of games, with sequels such as Halo 3, Fable 2, and Forza 3 complementing new IPs that included Gears of War and Crackdown.
The 360 succeeded partly because of the PS3's stumbles, which included its high price point and the fact that it was difficult to develop for. Even so, Microsoft took no chances with its follow-up console. Gone was the hard drive from its Core model, yet it had a range of features, such as compatibility with music players and external drives for media play. The Core version also vastly undercut the much pricier PS3.
Xbox Live also offered a major upgrade, amassing a fully-fledged community of 360 gamers, and with winning titles such as Call of Duty, Forza 3 and Live Arcade, ensured they kept coming back. The 360 also introduced another secret weapon: Achievements. Gamers could now compare their gaming prowess with their peers, motivating them to clock up even more hours to chase that sweet dopamine-gifting "blip" of an Achievement drop.
User confidence in the 360 grew, granting the console a shelf-life of more than 10 years. And although the PS3 eventually gained traction and ultimately pipped the Xbox 360 in sales, the gap had hugely narrowed between Microsoft and Sony.