Ranked: The best PlayStation consoles of all time
We rank Sony's gaming consoles over its 30-year history
It's sometimes hard to imagine there was an entire era of mainstream gaming that preceded the PlayStation consoles.
Early 90s gamers were fiercely split between two rival camps: Nintendo and Sega. At the time, Sony was better known for its Walkman tape players. Then, in a move that probably still keeps Nintendo execs awake at night, the two Japanese giants partnered up on a CD-ROM peripheral for the Super Nintendo. When the deal went south, Sony pressed on, and the PlayStation generation was born.
With the launch of the original PlayStation approaching its 30th anniversary, the latest generation console now in wide circulation plus the PS5 'Project Q' handheld on the way, it's time to look back and rank the best PlayStation consoles of all time.
7) PlayStation Vita (2011)
With dual analog sticks, impressive 5in OLED touchscreen display, and rear touchpad, the Vita was all set to build on the success of the original PlayStation Portable (PSP). However, while initially selling well, various factors killed its commercial appeal.
The system had a hefty £230/$250 launch price, which Sony refused to budge on. Developers then got cold feet and avoided making games for the handheld, meaning a dearth of killer AAA titles. And as well as competing with the Nintendo 3DS, the Vita also had to fend off the rise of more powerful smartphones, which were increasingly able to handle bigger and better games.
Many say Sony released the Vita too late. It reportedly shifted around 16 million units, but discontinued the handheld in 2019. Despite its strong specifications, the Vita became a cautionary tale that power doesn't always yield profit.
6) PlayStation 3 (2006)
The PlayStation 3's curves and George Foreman Grill looks were a huge departure from the boxiness of its two predecessors, and widely considered to be the ugly duckling of Sony's home console efforts. It suffered from a disastrous launch, with a huge £425/$499 asking price for the entry-level model, awkward E3 presentation and a lacklustre game line-up – plus it was reportedly difficult to develop for.
However, the console's Blu-ray disc drive greatly expanded its compatibility over the PS2's DVDs, and opened the door for not only bigger, prettier games, but cinematic experiences with scope for enhanced storytelling, music, and dialogue. This generation saw a number of new franchises that would grow into juggernauts for Sony, including Uncharted and The Last of Us.
Sales were bolstered when Sony launched the PS3 Slim and subsequent Super Slim, which greatly improved the console's looks – albeit at the cost of removed PS2 backwards compatibility.
5) PSP (2005)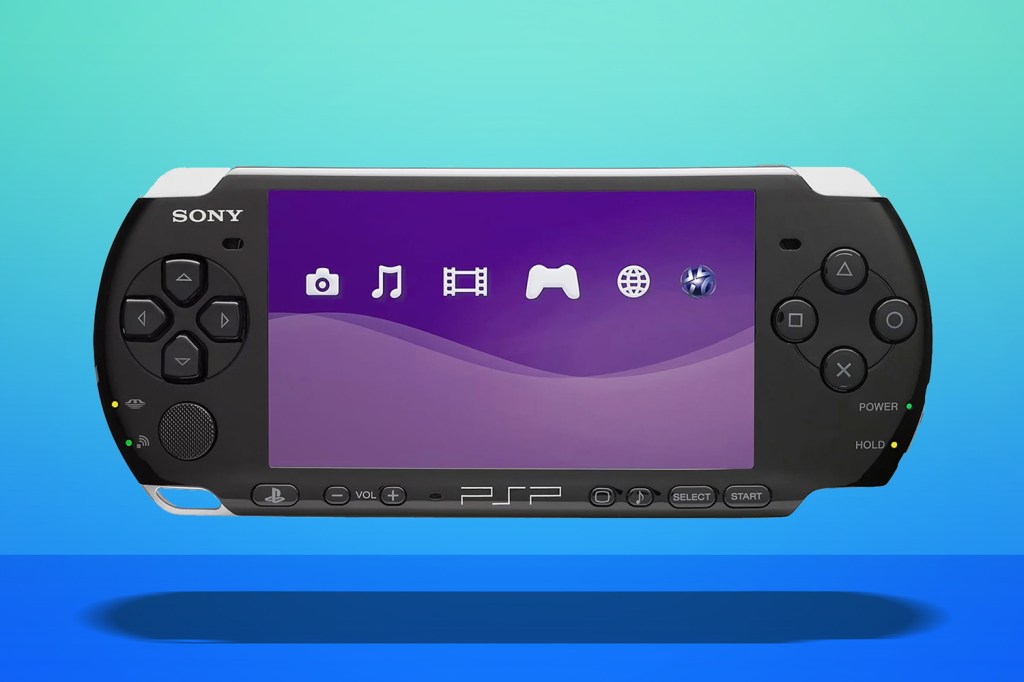 The PSP was Sony's bold move to encroach on the handheld market – an area long dominated by Nintendo. The firm also gambled on the new Universal Media Disc format, which could play films at near-DVD quality as well as games. That made for lengthy load times, but gave gamers the power of a PS2 on the go.
It saw strong sales across its life cycle and a huge range of titles developed for it, albeit not many killer games. Most big hitters were spin-offs of console franchises: Crisis Core: Final Fantasy VII, Killzone: Liberation, God of War: Ghost of Sparta, and Metal Gear Solid: Peace Walker… All had to be adapted to suit the single analogue stick control scheme.
Several iterations followed the original PSP, including the 2000, 3000, PSP Street, and PSP Go.
4) PS1 (1994)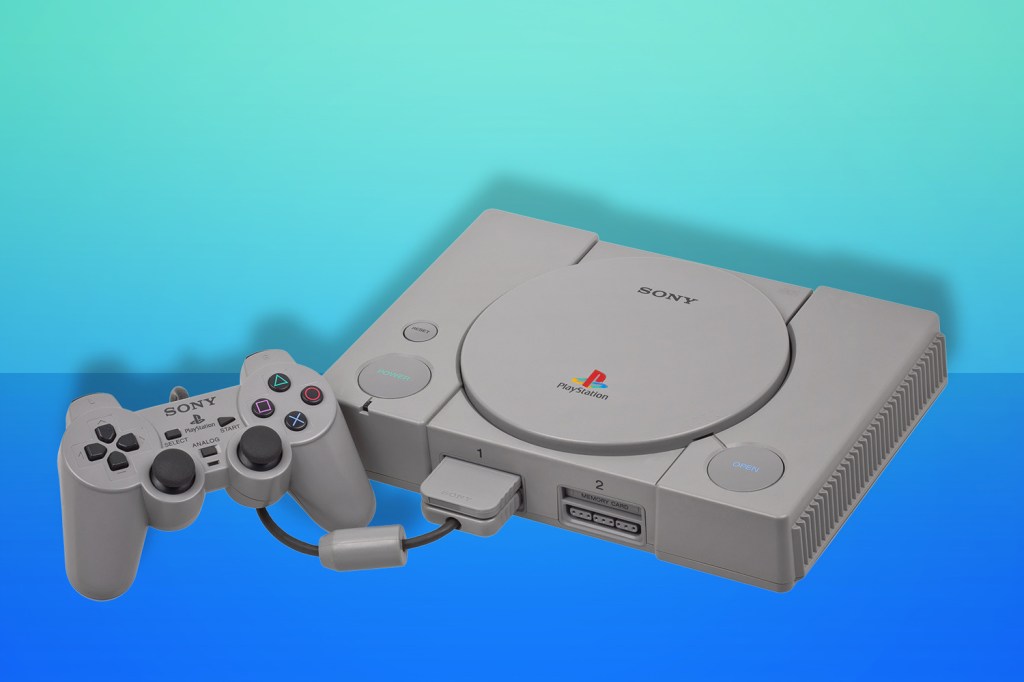 For many, the launch of the PS1 represented a shift from family-friendly sprites towards serious, grown-up gaming. Gone were cartridges — the PS1 used CDs, which were more affordable and could be mass-produced at a much faster rate. It could also manipulate 3D polygon graphics in ways neither the Nintendo 64 or Sega Saturn could match.
By far the most successful 32-bit console of its time, the PS1 suddenly made video games cool for a crowd that hadn't picked up a controller before. It had a fairly weak launch line-up, but soon introduced countless gaming brands. They included: Tekken, Crash Bandicoot, Metal Gear Solid, Gran Turismo and Resident Evil.
The launch console's controller lacked the precision of the later DualShock. The graphics are looking pretty dated now, but many of the PS1's games have left lasting legacies. And there are multiple sequels and reboots three decades later.
3) PS5 (2020)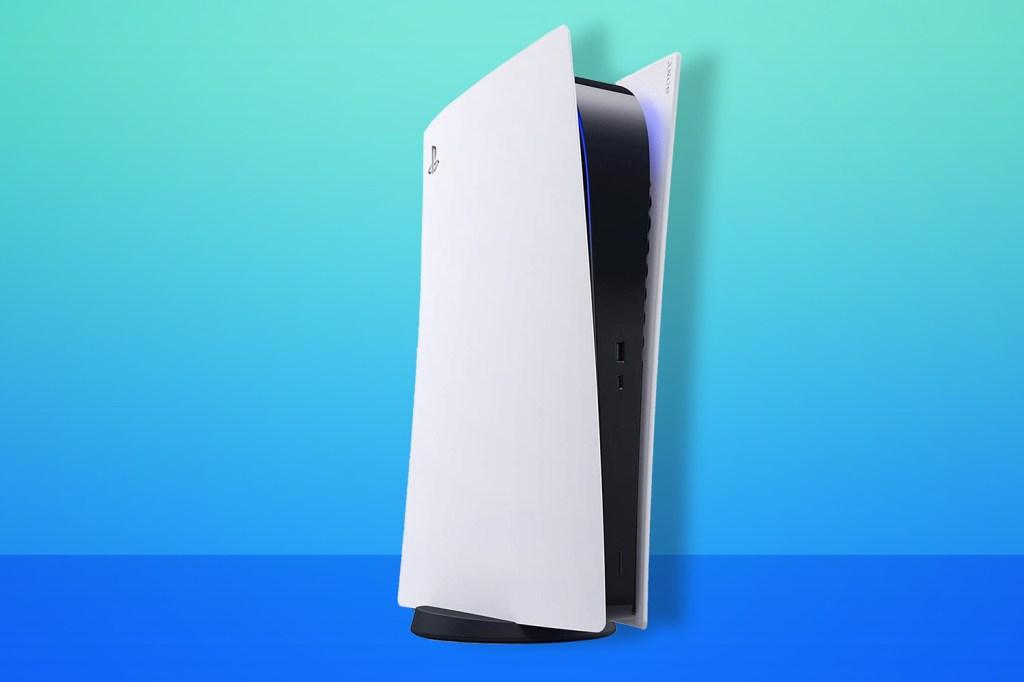 Colossal. Immense. Enormous. The PS5 takes up a sizeable chunk of real estate on any TV stand, but its solid-state storage ushered in greatly reduced loading times. What's more, its immense processing power brought greatly enhanced graphics.
Many of the platform's exclusives can start up in mere seconds, run at 4K resolution, and give the option of 120fps gameplay via its performance mode. This console behemoth also renders the environments of Returnal God of War Ragnarok and Horizon: Forbidden West in stunning detail.
The PS5's controller is a significant departure from previous versions, which had received iterative improvements that could be traced all the way back to the original PlayStation. Now called DualSense, it offers haptic feedback for greater immersion. The adaptive triggers that let you feel the resistance of pulling an in-game bowstring or trigger.
The availability issues and scalping that dogged the console's launch have been resolved. But the high price and confusing menu system remain. We also wish the standard model's 825GB capacity was larger. Keen gamers will find themselves running out of space fast.
2) PS4 (2013)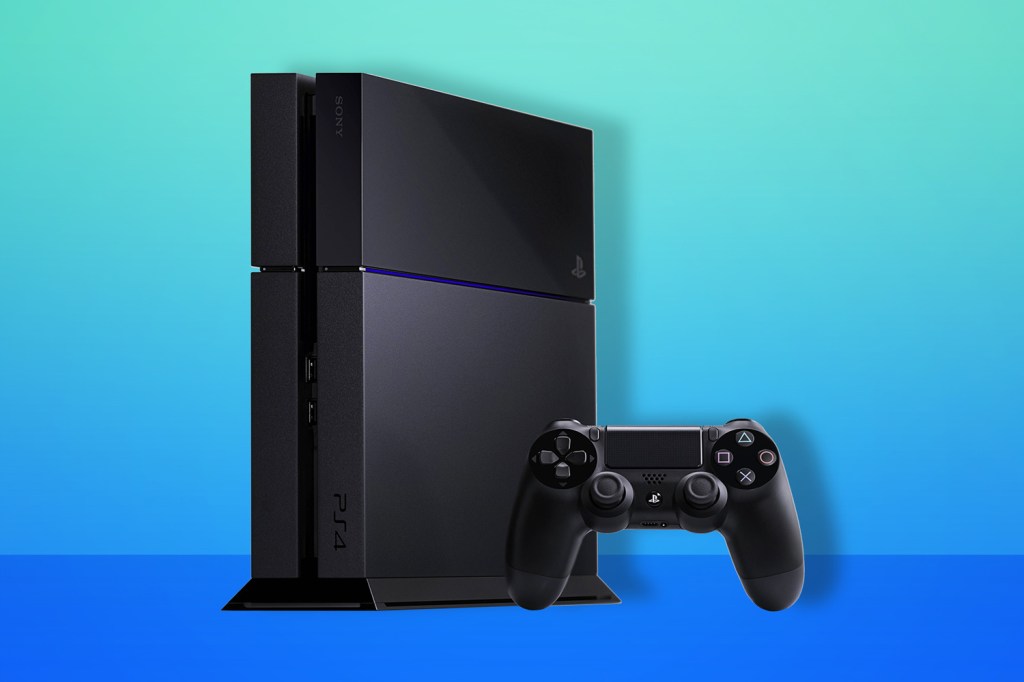 The PS4 adopted a sleeker, angular design with corners that could cut a battleship. Confirming there would be no DRM restrictions on preowned software instantly gave it the upper hand over the Xbox One. Sony had learned from the PS3's stumbles and ensured its successor hit the ground running. It had a more affordable price and simpler architecture that was easier to develop for.
Sony also came armed with exclusives, mixing new concepts like Horizon: Zero Dawn and Ghost of Tsushima with favourites including Uncharted 4. There was also a rebooted God of War, and Marvel's Spider-Man wowing both new and old fans. Third-party developers also gifted it a host of quality indie games.
We loved the simplicity of the PS4's interface. The Dualshock 4 is also a hard controller to top, with its comfortable design, decent battery life, and integrated touchpad. Even a decade after launch, the PS4 is a rock-solid console. And it had a rich catalogue of games that made the most of its hardware.
1) PS2 (2000)
The PS4 might come close, but the PlayStation 2 takes the crown as the best Sony console of all time.
From the polygonal groundwork set by the original PlayStation, the PS2 brought a richer playing experience and bigger scope. A strong player base was well-served by a line-up that was diverse, plentiful, and rich in quality. Some of the killer franchises? Grand Theft Auto III, Shadow of the Colossus, Kingdom Hearts, Devil May Cry and Silent Hill 2 Backwards compatibility also gave players access to the entire PS1 catalogue.
Its huge game library contributed to its success, but the rise of the DVD market also played a part. At $299/£299, it landed at a price that either matched or undercut most standalone DVD players. That paved the way for a whole new generation of high-definition home cinema. It helped grow sales to around 155 million worldwide.
In short, the PS2's monumental success was down to multiple planet-aligning positive forces. It'll be some time before we see another console replicate its success.