Promoted: 7 things you need to know about the Amazon Fire Phone
Here's the full low-down on the retail giant's new smartphone.
Amazon's feature-packed Fire phone hit UK shelves this month with lots of tasty tricks for gadgeteers to sink their teeth into… From a pixel-packed camera and Dynamic Perspective display to Amazon's powerful Firefly discovery app, there's plenty to be excited about.
1 A screen with actual depth Surrounding Fire phone's 4.7in HD display are four cameras. And they're not for super-charged selfies. Combined, they're able to track the position of your head in real time, producing convincing depth in the screen called Dynamic Perspective – no pesky glasses required. Games, maps and even flicking through regular menus all take advantage and its potential for captivating cats alone is staggering.
2 Heart of a dragon Beneath Fire phone's interior lies Qualcomm's 2.2GHz quad-core Snapdragon processor and 2GB of RAM, which should happily slice through any tasks and games you'll care to throw at it.
READ MORE: Flat-faced evil defeated by Dynamic Perspective    
3 Brain of a (very clever) Firefly 
Amazon's new Firefly app is clever enough to use Fire phone's camera to scan real-world items and bring up relevant information on over 90 million-things – from books to works of art. It'll even bring up a link to buy them online, if you fancy. It supports the covers of objects, images, songs and movies – and it'll even translate text. Clever stuff indeed.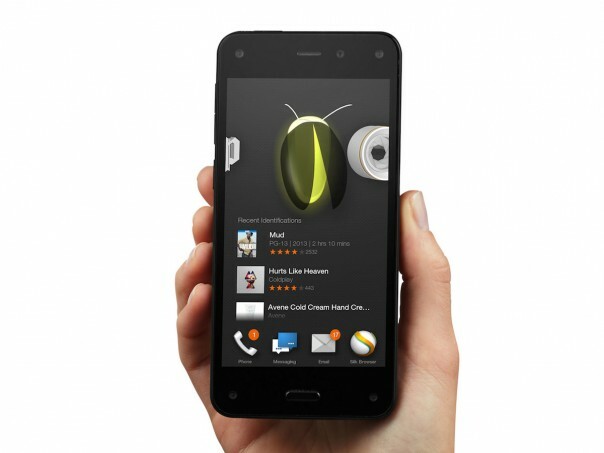 4 Super snapper

Fire phone has a 13MP camera with optical image stabilisation (OIS) for less blurry shots. OIS also means that the shutter can stay open longer without resulting in blur, guzzling more light and detail for improved shots in dimmer conditions. And you can store all photos taken with Fire phone for free on Amazon's unlimited Cloud Drive service too.
5 Mayday

Amazon's Mayday service offers 24/7 live video tech support in case you need help clarifying or using any of Fire phone's features. The service can even take temporary control of your screen to go through everything step-by-step.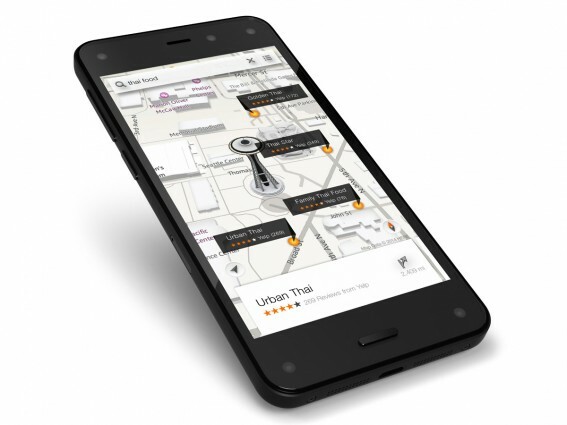 6 Media smarts

Fire phone is clever enough to predict which films and TV shows you're likely to end up watching next and it can buffer them in advance with a new feature fittingly called ASAP.
7 Exclusive to O2
Fire phone is exclusively on O2 – you can find it here, right now. For a limited time (until 31 December 2014), it also comes with a year of Amazon Prime included, serving up movies and TV shows from Amazon's Prime Instant Video streaming service, in addition to unlimited next-day delivery on millions of items from Amazon.