NaNoWriMo apps: write a novel on Android, iPhone or iPad
Craft a bestseller on your phone, which other people can then read on theirs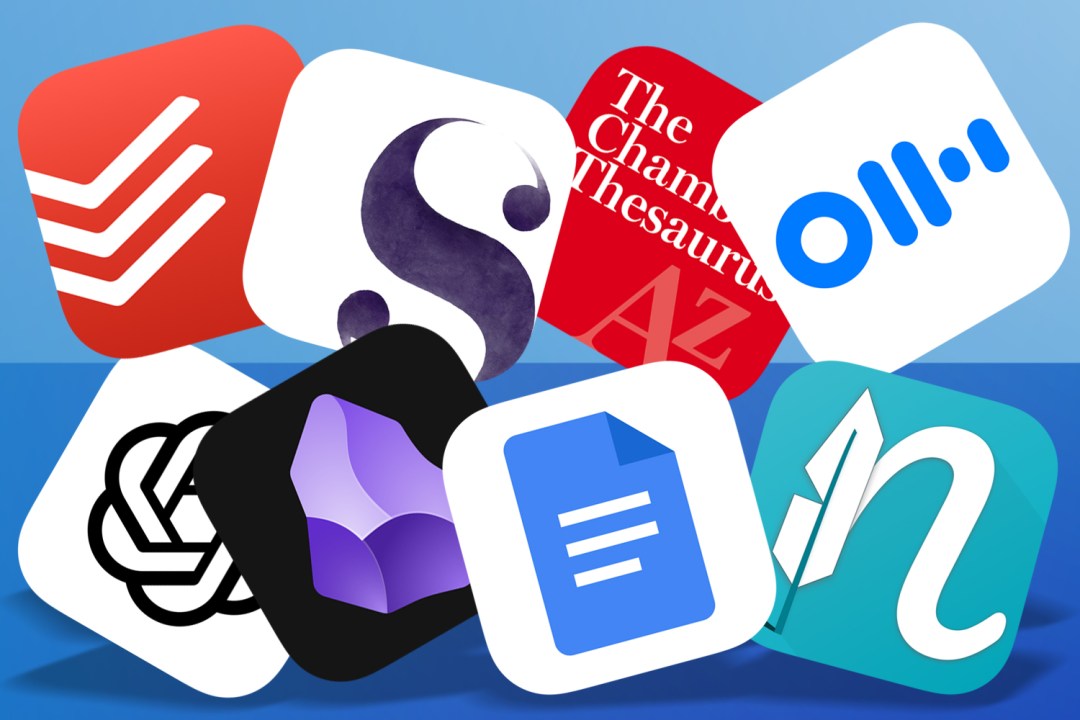 NaNoWriMo stands for National Novel Writing Month. It challenges you to bang out a 50,000-word manuscript during November. And we're suggesting you do that on your phone or tablet. No, we're not losing it – this is really possible with the right apps for Android, iPhone and iPad.
By the end of the month – or any other month, if you're reading this at Easter or something – you might have unhappy thumbs. But you could also have a happy you, with an amazing story ready to be enjoyed by readers around the world. Or failing that, at least one long-suffering friend or relative.
Otter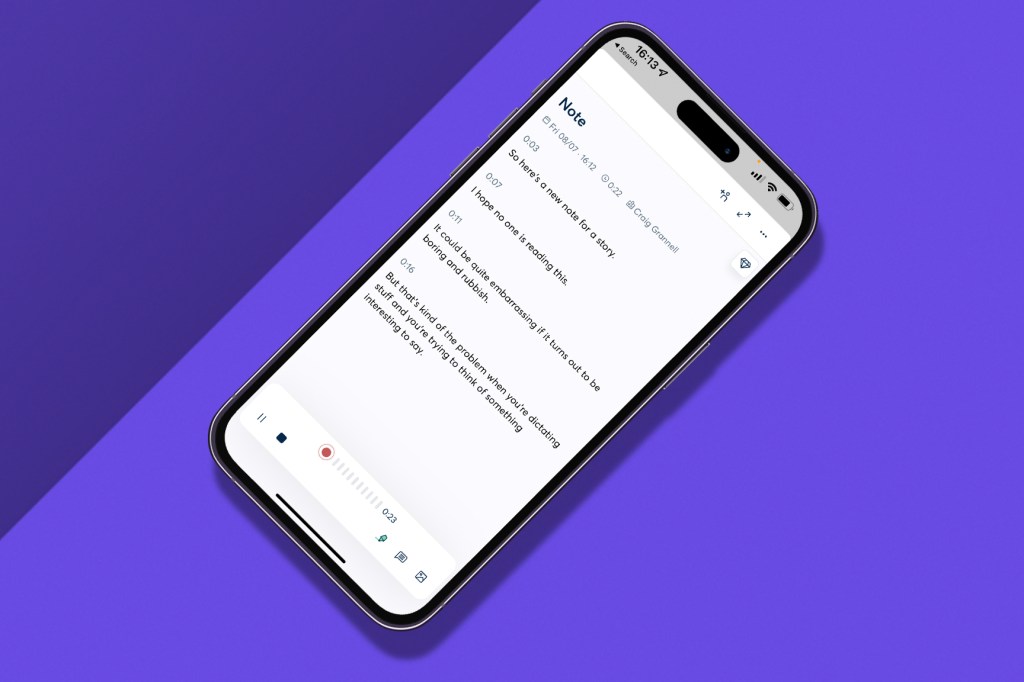 Ideas always rock up at the least opportune moments. And even though you've always got your phone on you, you'd look pretty stupid walking down the street while frantically using two thumbs to tap out the latest chapter of your bestseller. So dictate your thoughts into Otter instead, which will handily transcribe them. In fact, do that even when you don't need to. Typing's so last century.
Download Otter for Android (free) or iOS (free)
Obsidian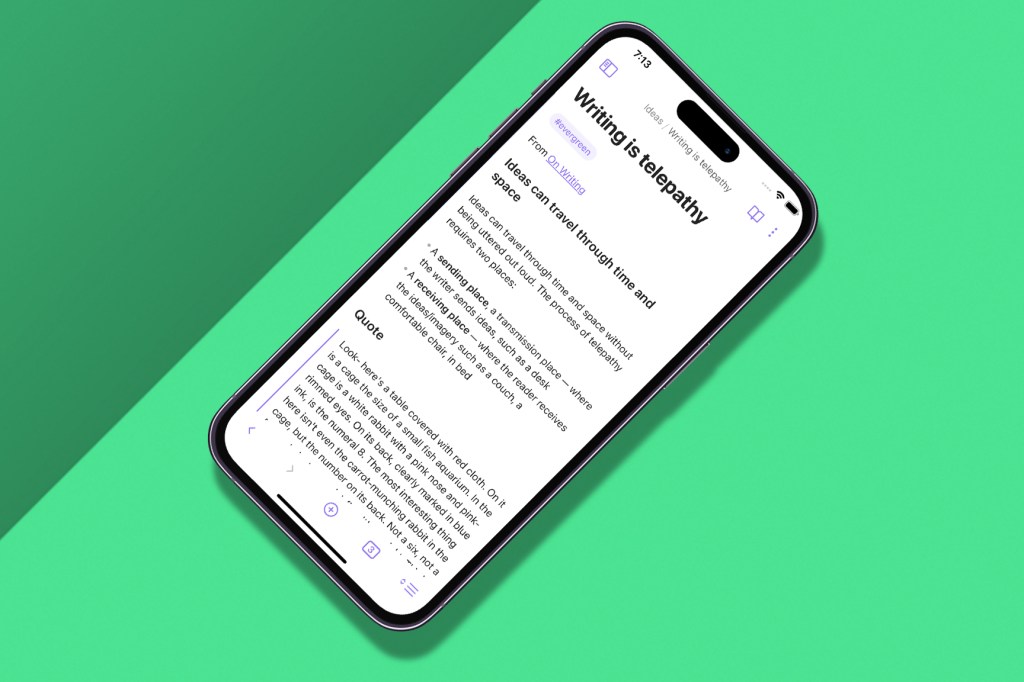 If you're someone who wants to start typing and see where it takes you, ignore this one. But if you need to work out every little detail of what you're writing, and work out how everything interconnects, Obsidian is ideal. With its linked notes and graph view, it's like a personalised project-based wiki with an added mind-map overview. Loads of free plug-ins give it proper power features too.
Download Obsidian for Android (free) or iOS (free)
ChatGPT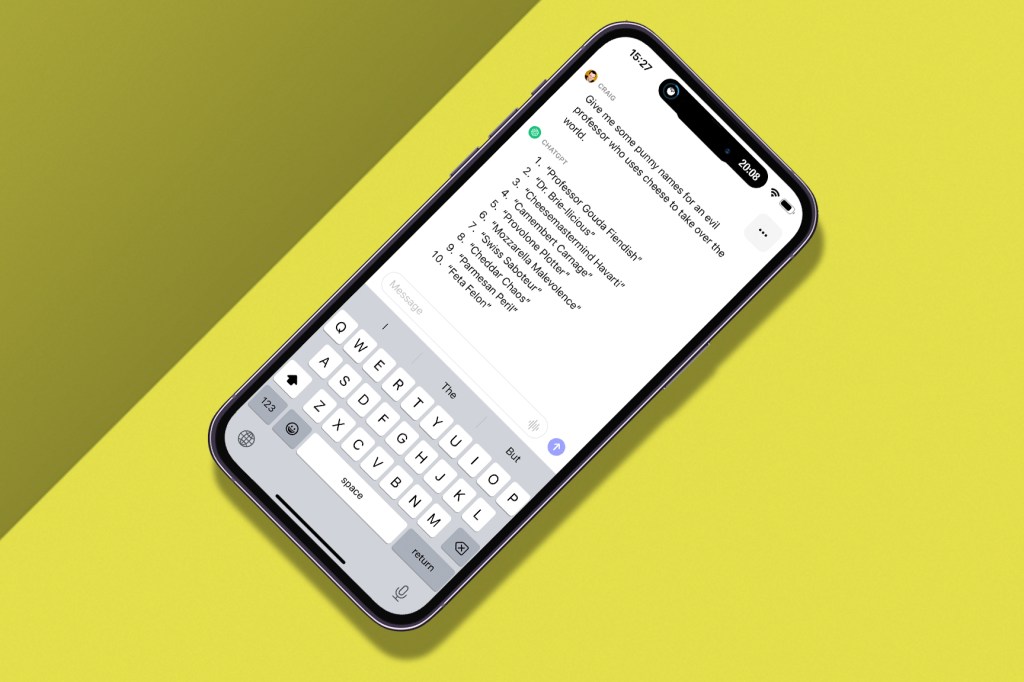 We're not going to suggest you ask ChatGPT to write your novel. After all, what it generates makes even Barbara Cartland look good, and its flagrant disregard for copyright isn't ideal if you like not getting sued. However, ChatGPT can help you brainstorm the basics and quickly iterate on sections of text during NaNoWriMo. Handy when you can't get something to sound right while staring blearily eyed at your phone during the wee small hours.
Download ChatGPT for Android (free) or iOS (free)
Novelist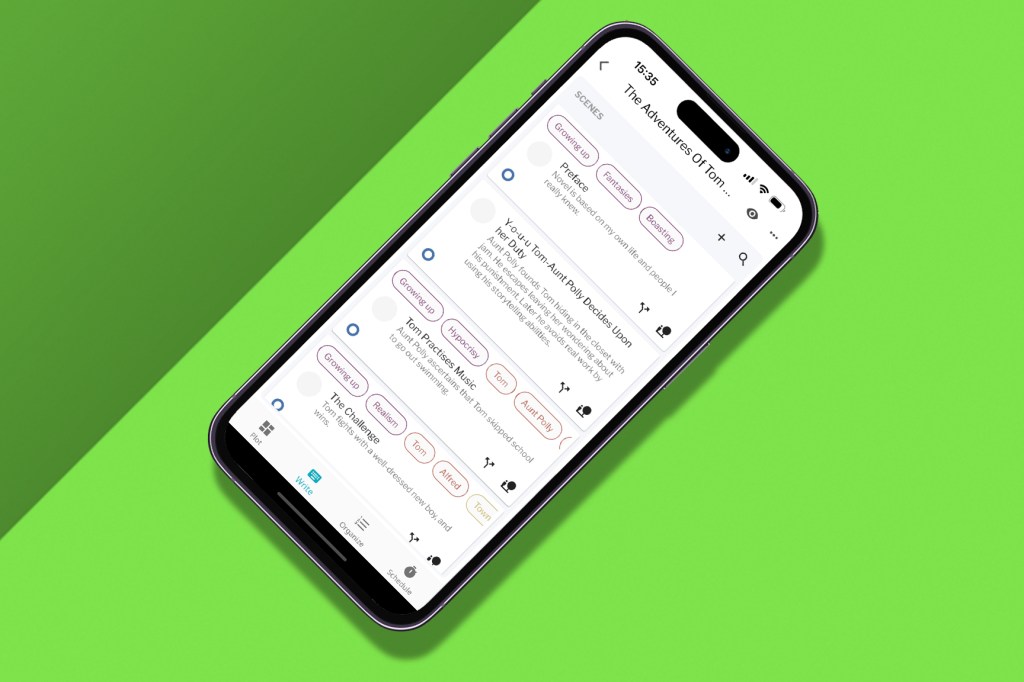 Prefer structure for your novel-writing? This app kicks things off with a templated workflow that helps you figure out themes, characters and other story components before you head to the manuscript itself. You can set goals, work on formatting, preview the book's output, and export your masterpiece in ePub, ODT or HTML. Amazingly, you get all this for free. There's no plot twist or anything.
Download Novelist for Android (free) or iOS (free)
Scrivener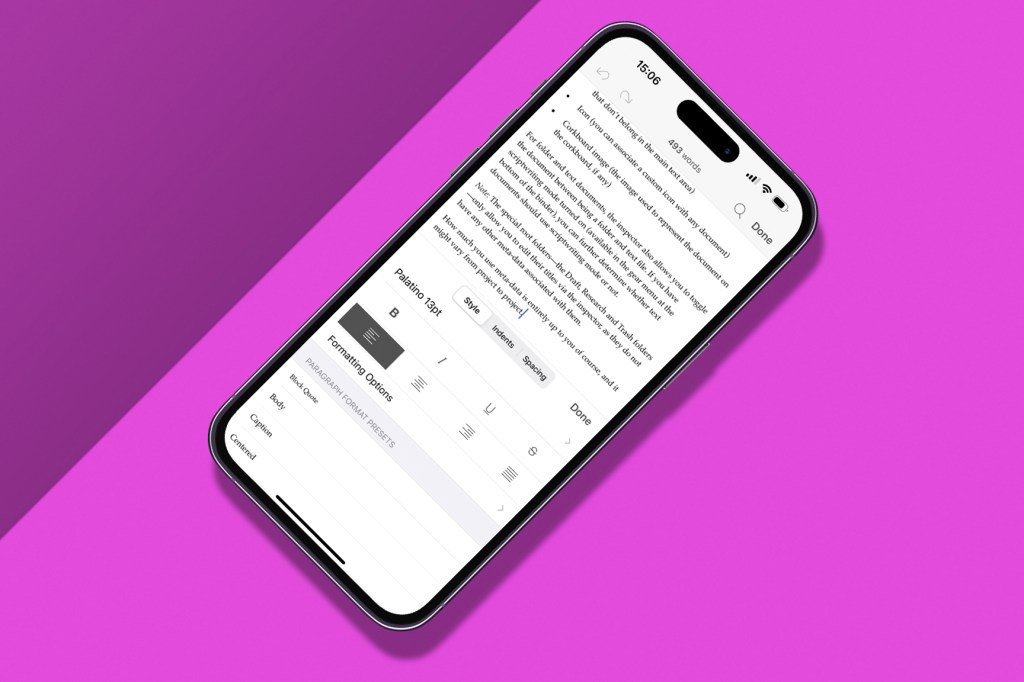 This one's the writers' tool of choice on desktop. Created to streamline the process of long-form writing, it excels in juggling documents and research – which you can stash directly in your project file. On iOS, it's largely the same app. The iPad take goes one better, integrating a fab corkboard view from the desktop, to help you peruse synopses and thereby smash your story into shape before NaNoWriMo ends.
Download Scrivener for iOS ($23.99/£22.99)
Google Docs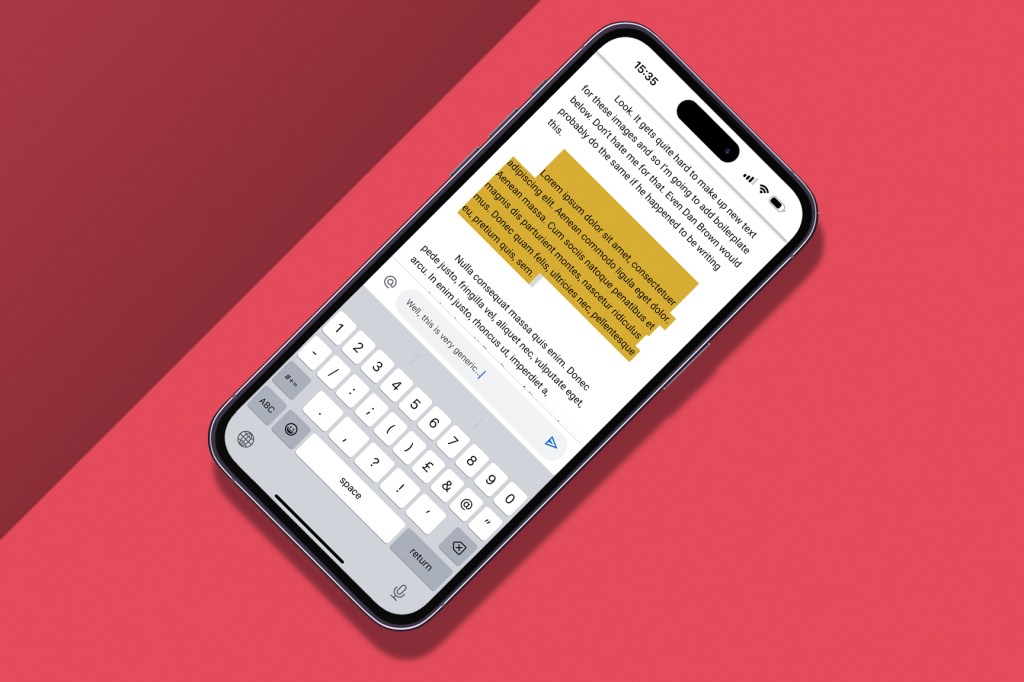 We admit Google Docs isn't really suited to novels. And the mobile apps aren't great. But if you find yourself NaNoWriMoing with a friend – or an editor – it's an excellent way to collaborate. Multiple people can work live on the same text, arguing about semi-colons and leaving passive-aggressive comments about how the main arc is so lacking in thrills even Dan Brown would think twice about it.
Download Google Docs for Android (free) or iOS (free)
ToDoIst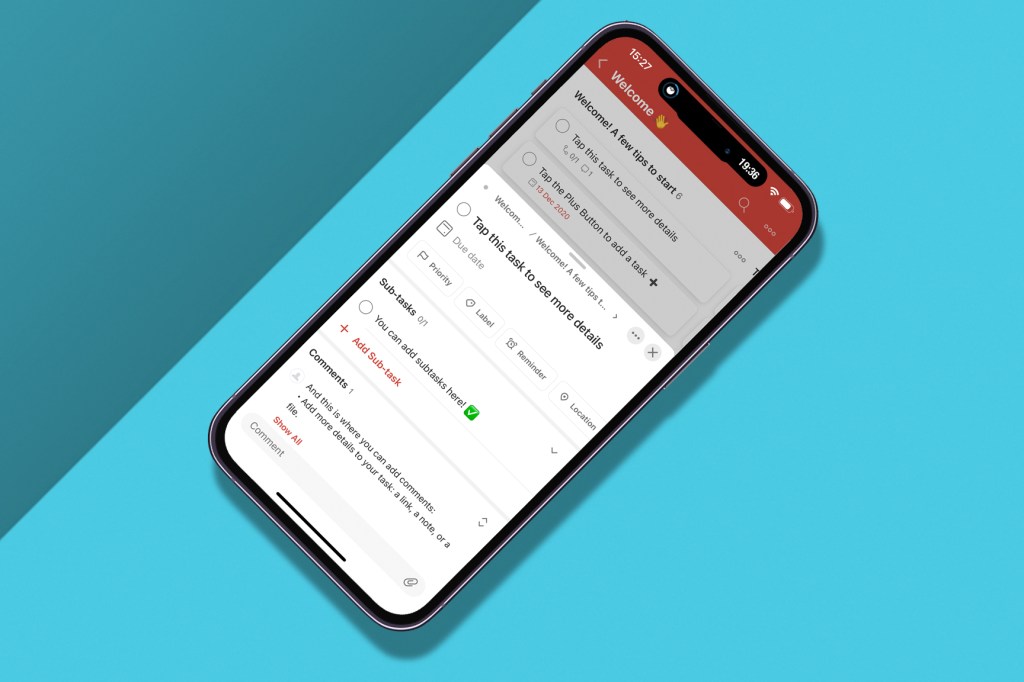 If you're wondering what a task manager is doing in a writing apps round-up, fair enough. Most obviously, you can use it for recurring tasks and important deadlines, so they don't whoosh past your ears in that way Douglas Adams used to talk of. But also use it creatively, to define tasks that address outstanding issues with your text, so you don't leave the kind of plot holes you could fly a jet through.
Download ToDoIst for Android (free) or iOS (free)
Chambers Thesaurus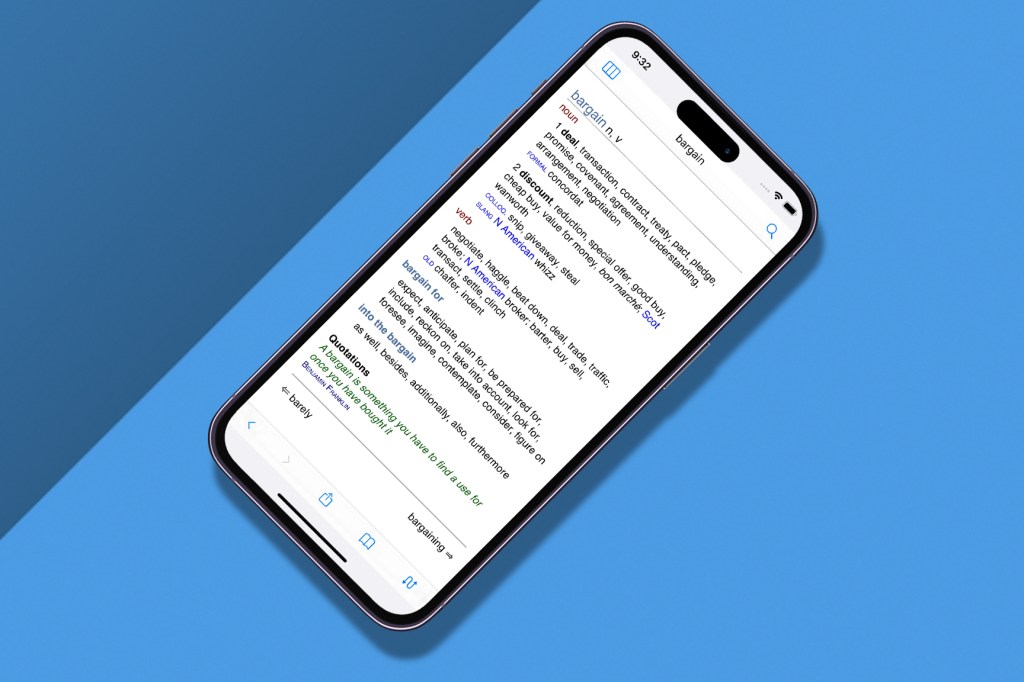 It turns out there are loads of words, and you probably want to use some of the more interesting ones in your novel. This app's every inch the zero-fuss thesaurus for mobile – and blissfully free from subscriptions and ads. And if you fancy spelling things correctly too, grab Chambers Dictionary as well and waste hours leaping between the two apps with the cross-referencing feature.
Download Chambers Thesaurus for Android ($4.99/£2.99) or iOS ($4.99/£4.99)