The most anticipated cameras of 2017
10 upcoming snappers you'll want to, er, snap up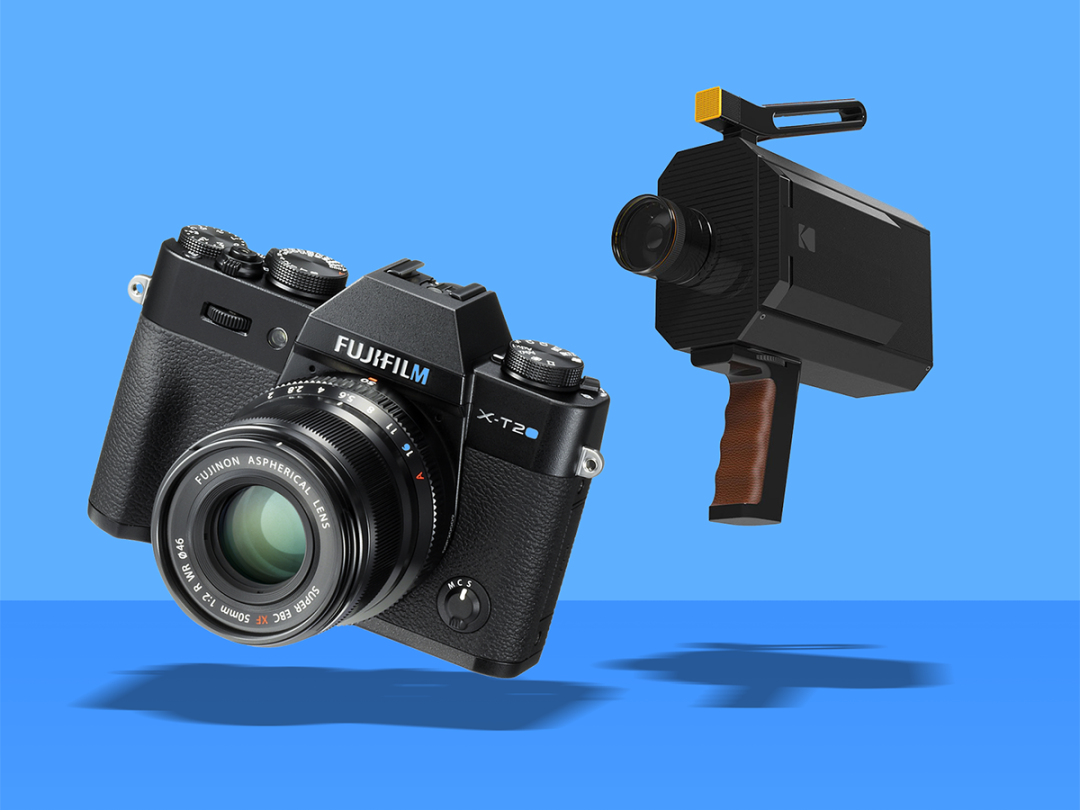 Smartphones may have turned the whole world into photographers, but no mobile phone can replicate the feel of shooting with a real camera.


Thankfully, camera companies are showing no signs of throwing in the towel and making apps rather than hardware: 2016 was a fantastic year for digital camera launches, with the likes of the Sony RX10 III, the Fujifilm X-T2 and the Canon EOS 80D all seriously wowing us.
If anything, though, 2017 might be even more exciting for shutterbugs. Why? Well, there's a bunch of incredible cameras coming that we already know all about, and a bunch of other possibilities teased by the online rumour mill. Read on and we'll clue you in… 
Confirmed releases
Six great cameras which we already know about…
Fujifilm X-T20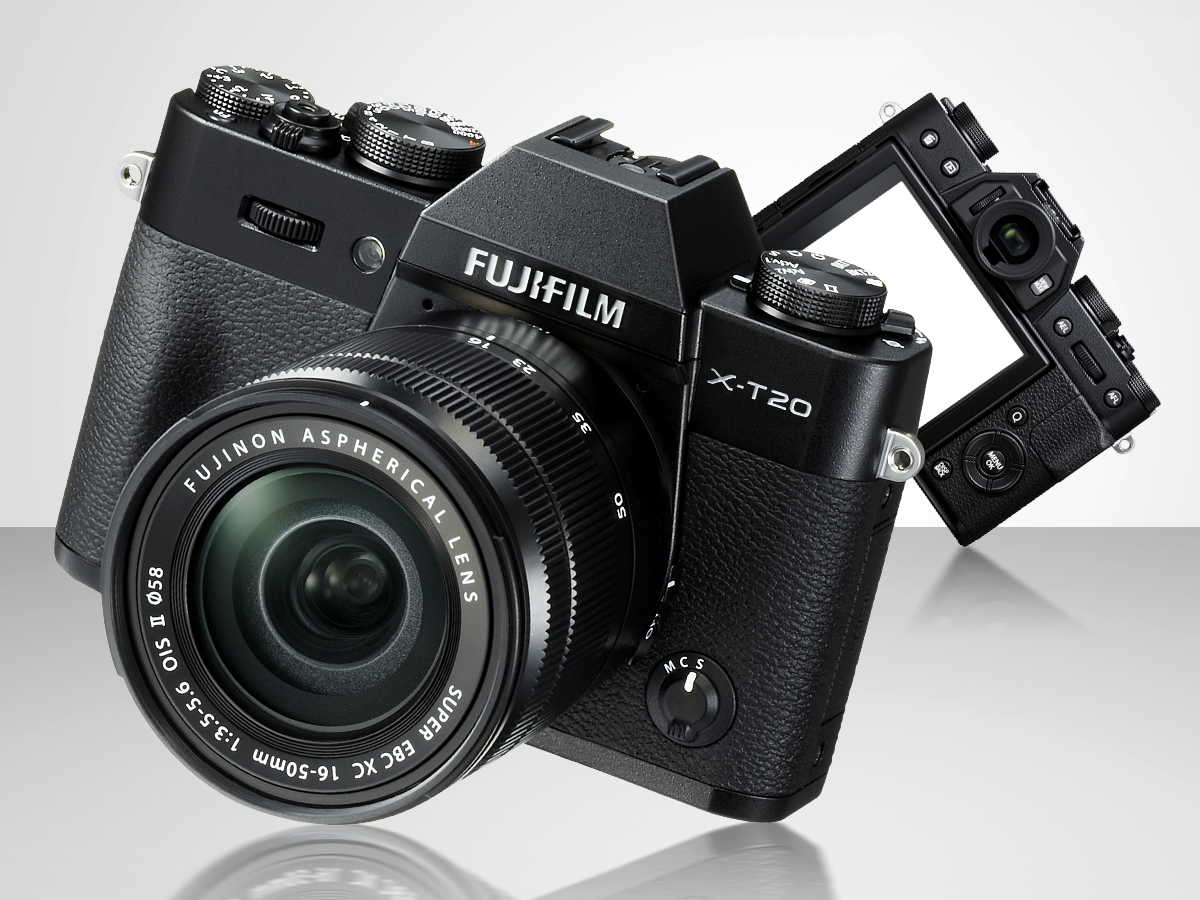 It's only February, and it's not even out yet, but the X-T20 is already shaping up to be Stuff's camera of the year. Why? Well, because it features pretty much all the bits and pieces that have made the X-T2 our favourite compact system camera while costing only half the price.
Yes, for just £800 you get the 24.3MP APS-C sensor, 4K video recording, scorchingly fast and laser-accurate 49-point autofocus system and huge OLED viewfinder that caused us to fall head-over-heels in love with the X-T2. There's also a new touchscreen, which opens up the always-handy (no pun intended, honest) ability to prod on-screen areas to set a focus point.
Simply put, we've got exceedingly high hopes for this one – our hands-on suggested it offered the best of its pricier cousin's specs and features with no major exclusions – so check back soon for a full review.
It's expected to go on sale later in February, so we're hoping our sample arrives in the post any day now…
Due: February 2017
Price: £800
Excitement rating: 10/10
More info: Fujifilm X-T20 hands-on review
Panasonic Lumix GH5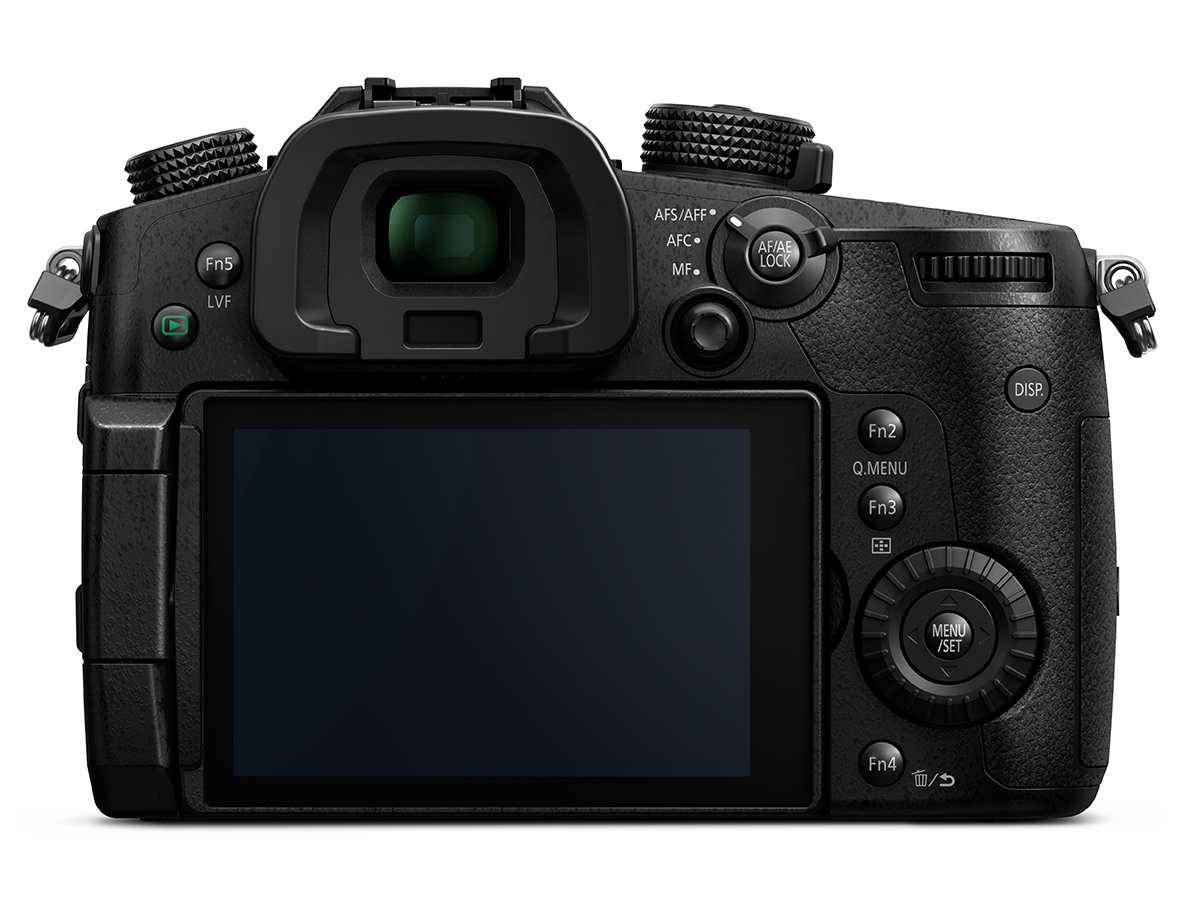 Another imminent release that we've already enjoyed some hands-on time with is the Panasonic GH5 – the Japanese company's next flagship CSC. As such, it's priced for pros and enthusiasts rather than your average weekend photography dabbler, but those who make the investment are promised something special.
For starters, the GH5 can record 4K video at a smooth and steady 60fps (double the frame rate of most 4K cameras) and, following a firmware update scheduled later in 2017, with 10-bit colour depth and High Dynamic Range compatibility too. That little lot makes it the most advanced consumer camera for 4K on the market.
It improves on the current GH4 flagship in numerous other ways too: a 20.3MP sensor replacing a 16MP one; a bigger, better OLED viewfinder; boosted autofocus capabilities and 5-axis image stabilisation. And like the GH4, it's got a hardy dust- and waterproof construction to shrug off the worst of the British weather.
Once again, we hope to give the GH5 the full review treatment very soon.
Due: March 2017
Price: £1700
Excitement rating: 9/10
More info: Panasonic GH5 hands-on review
Pentax KP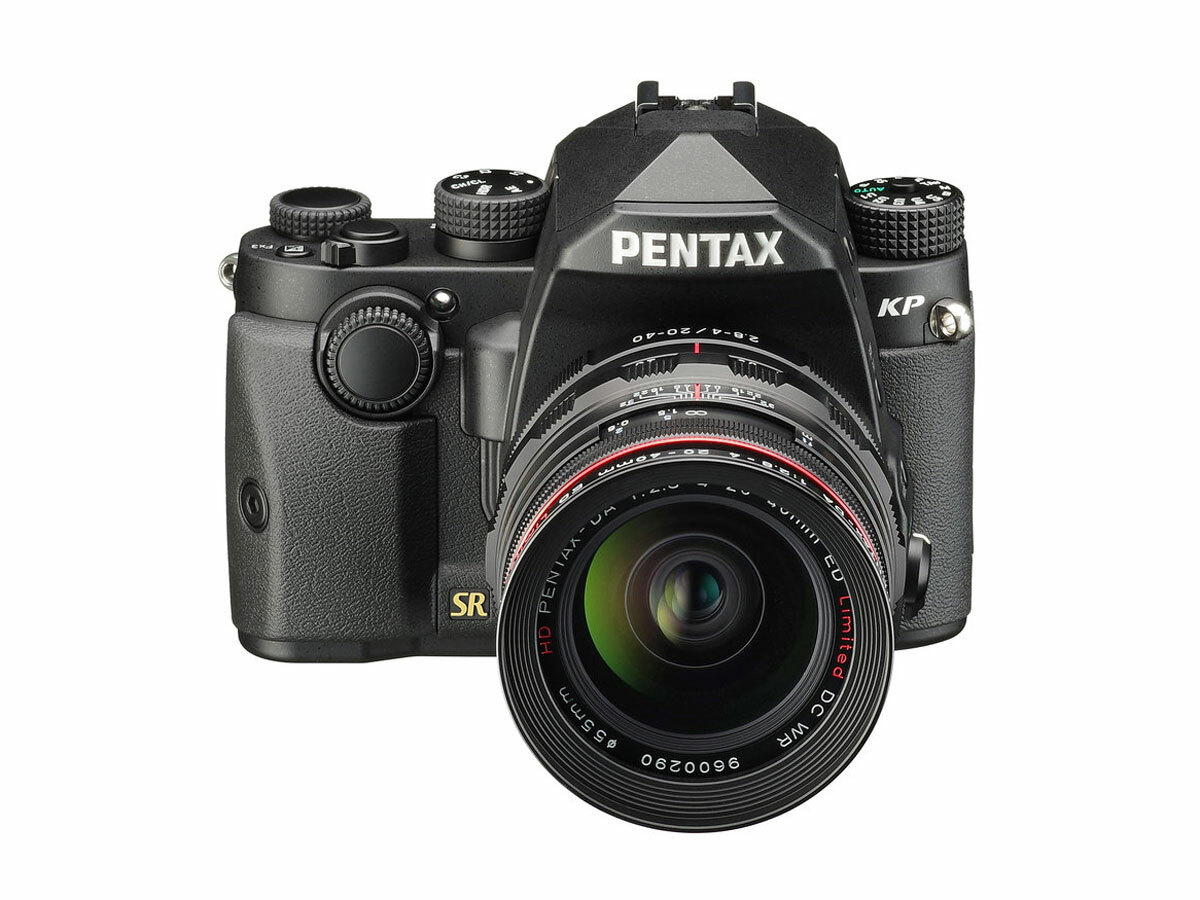 Given its glorious history – particularly in analogue photography – Pentax is too often overlooked these days. But the imminently-launching KP DSLR is clamouring for a share of the limelight… thanks to its skills in low light.
In many ways, the KP appears to be a fairly standard mid-to-high spec DSLR – the 24.3MP APS-C sensor, 4K video recording, weatherproof construction and sensor-shift image stabilisation all sound nice, but hardly anything out of the ordinary these days.
Delve a little deeper into the spec sheet however, and one number leaps out: the maximum sensitivity of ISO 819,200. With most cameras in this price range only going up to ISO 25,600 or ISO 56,200, the KP should be the absolute master of low-light photography, capturing sharper shots at faster shutter speeds than competitors. That could be handy for something as simple as getting better snaps of your pals in the pub, but twinned with the KP's Star Stream mode, which cleverly shifts the sensor on long nighttime exposures to get clearer photos of stars, it could make the KP the camera of choice for astral-body-admiring astrophotographers.
Due: Imminently
Price: £1100
Excitement rating: 8/10
Fujifilm GFX 50S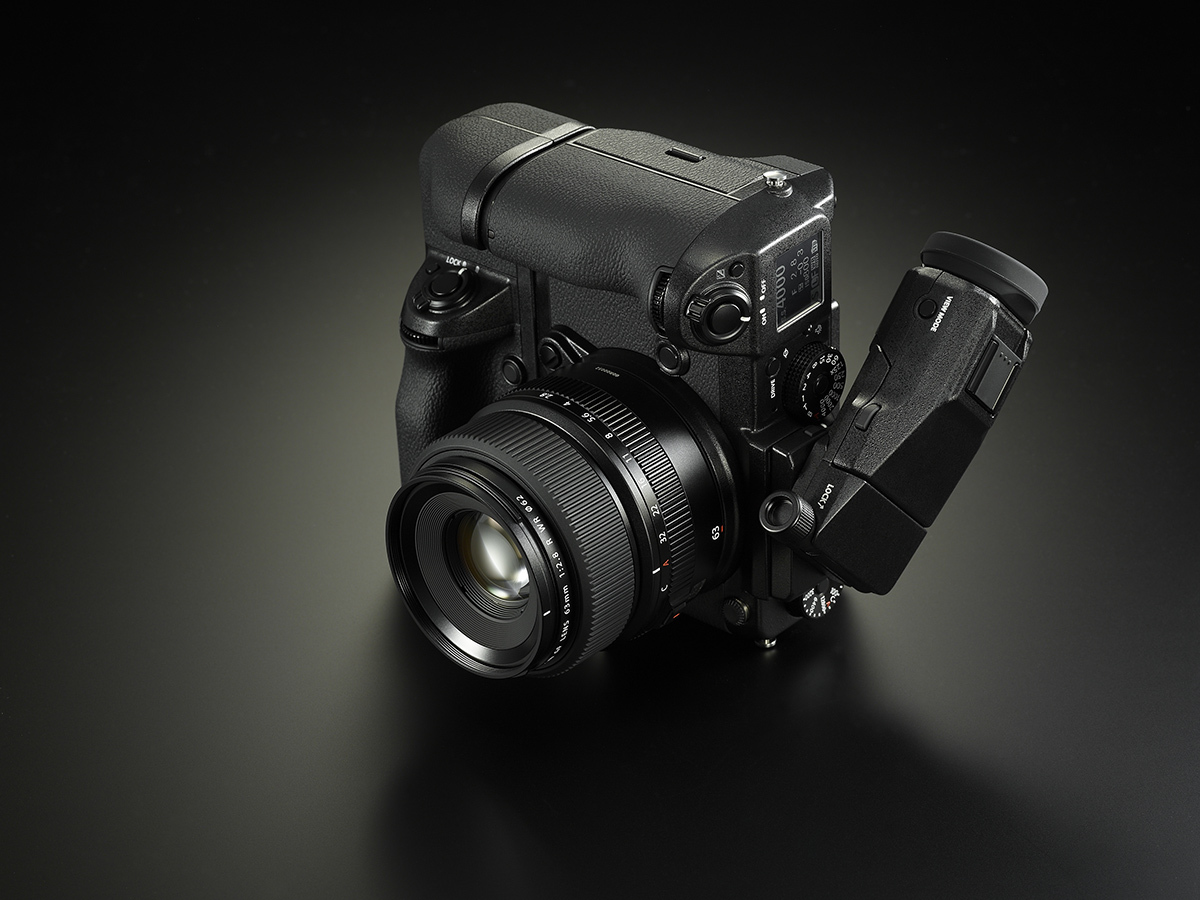 The second Fujifilm camera in our list of lust is decidedly different from the first. In fact, the GFX 50S has very little in common with anything else in this article, because it's a medium format camera, sporting a 51.4MP sensor that's absolutely huge – almost twice the size of a full frame sensor, in fact.
That means that, assuming you get the lighting and settings on the nose, you can capture billboard-quality images with this camera. And that's rare for anything in this price range and size.
Yes, while the GFX 50S is going to set buyers back a cool £6200, it's pretty cheap by modern medium format standards – you'd pay £11,000 for a Leica S. Do bear in mind that you'll need to fork out at least £1400 for a lens, though.
Could it be the camera that makes medium format mainstream? We'll find out soon, because it's going on sale in March.
Due: March 2017
Price: £6200
Excitement rating: 8/10
More info: Fujifilm GFX 50S hands-on review
Kodak Super 8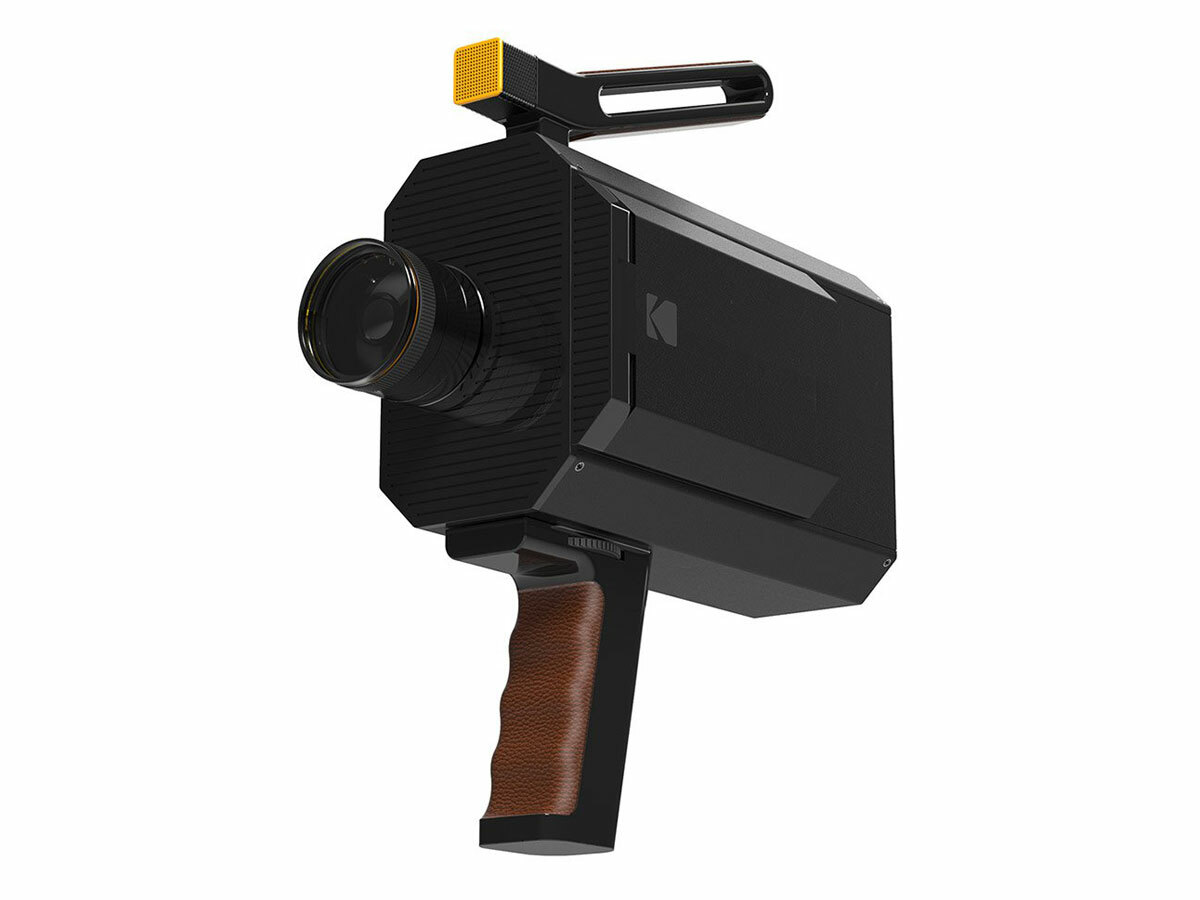 The Super 8 camera made its debut over 50 years ago, making home movies accessible to the masses and providing inspiration for a generation of film directors (it's how Christopher Nolan, for one, got started) – and Kodak is bringing it back this year.
This isn't just some retro-looking digital camcorder, though; it's a modern interpretation that sticks with analogue film cartridges, albeit sprinkling on some digital seasoning in the form of optional audio recording and an electronic viewfinder to aid composition. And when you send your cartridges to Kodak for processing, you'll get a digital version sent back to you. Well, what'd be the point of shooting a film if you couldn't upload it straight to YouTube, eh?
We don't know when the Super 8 is coming out (other than sometime in 2017) or how much it'll cost (although Kodak originally stated it would be "up to US$750"). What we do know is that we want one.
Due: 2017
Price: TBA
Excitement rating: 8/10
More info: Kodak's 21st century Super 8 camera looks stunning
GoPro Karma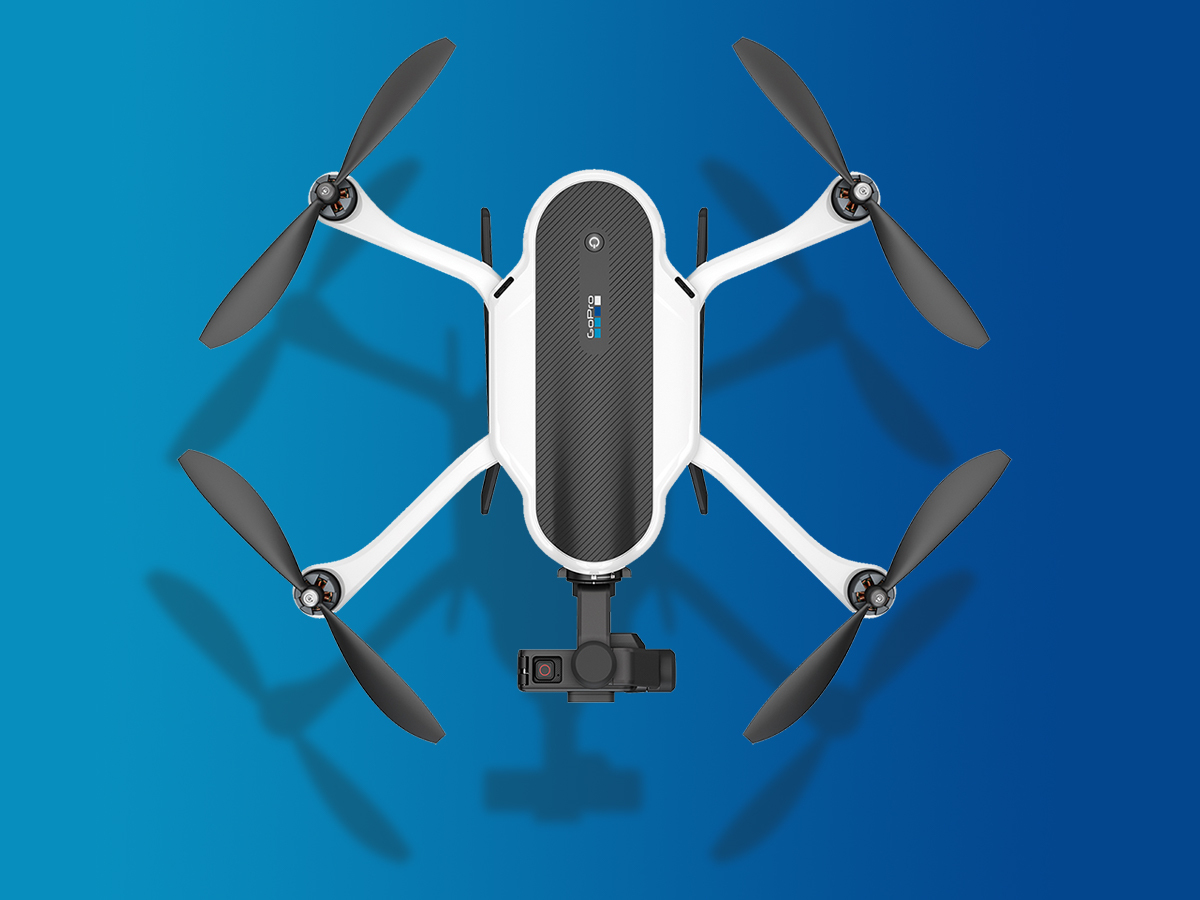 By all rights, the Karma shouldn't be in this list… because it's supposed to be out already. And possibly also because it's not strictly a camera – it's a drone, and one which GoPro unfortunately had to recall shortly after its US launch due to battery issues, delaying the UK rollout until spring of 2017.
But drone or not, it's something you'll use to take pictures, so we're keeping it in this list. So what is it? Well, it's GoPro's first such product, a quadcopter with a gimbal mount that accommodates a GoPro action cam. Slip in the new Hero5 Black and that means stable 4K aerial footage at 30fps – and that gimbal can also be detached from the quadcopter to work handheld, meaning you can use your GoPro like a cheap Steadicam.
Of course, none of this is a huge departure from anything DJI has done in the drone market with its Phantom and Mavic models, but given GoPro's clout we're expecting great things from the Karma. Has DJI finally met its match? We'll soon see.
Due: Spring 2017
Price: TBA
Excitement rating: 7/10
More info: GoPro Karma hands-on review
Next page
The rumoured cameras we're most excited about…
Rumoured releases
If these four cameras do appear this year, we'll be queuing up to try them out…
Sony A7 III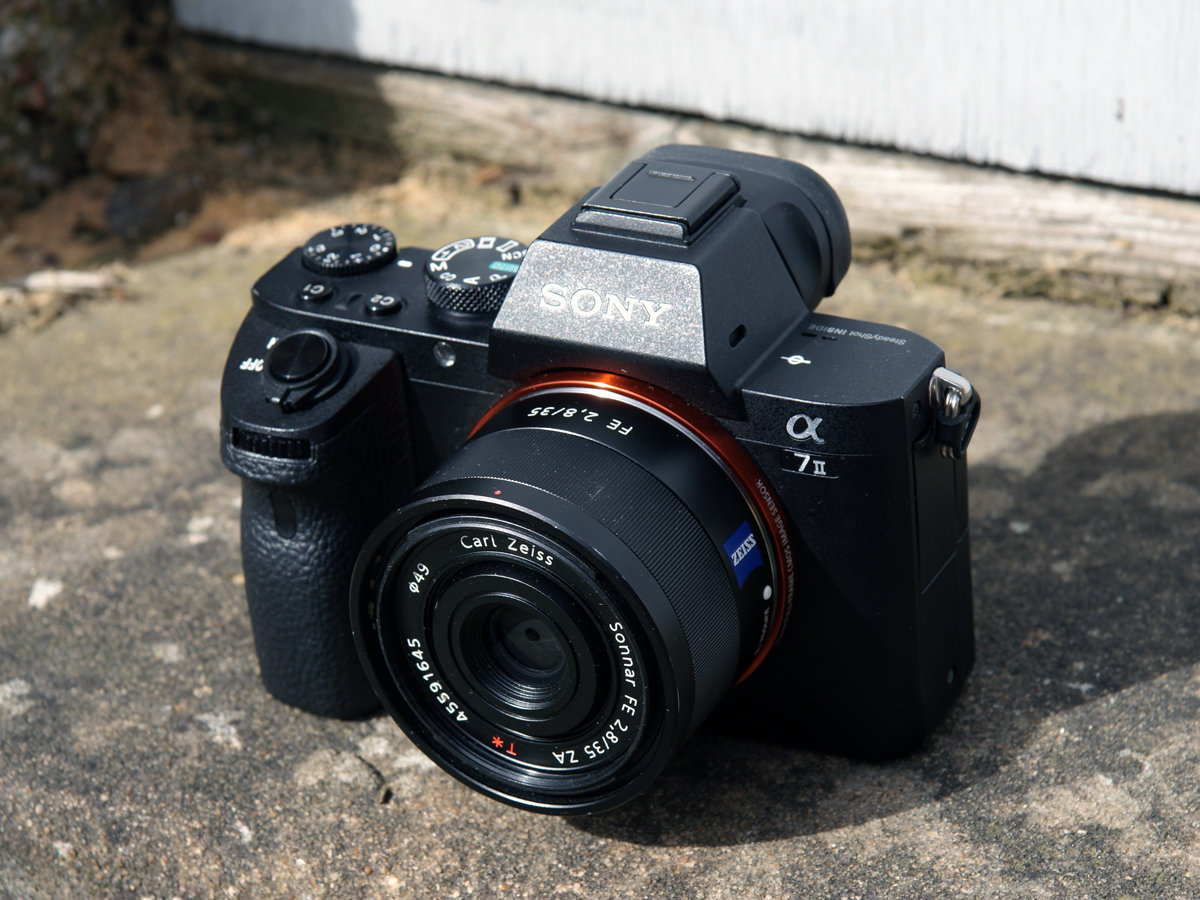 Rumour has it the next coming of Sony's full frame A7 compact system camera is imminent, and that it'll be slightly pricier than the existing A7 II model – but won't replace it.
That means the A7 III (if it's coming) will sit alongside the A7 II in Sony's range, and we'd therefore expect it to boast a raft of improvements. 
That could mean a new 24MP full frame sensor, a new autofocus system and possibly a dual SD slot alongside the existing weatherproof build, 5-axis image stabilisation and 4K video recording.
We adore Sony's full frame CSCs – they pack astounding image quality and features into tiny bodies, and have an increasingly impressive range of lenses – so we've got our fingers and toes crossed in hope that 2017 has at least one new model in store.
Likelihood: 8/10
Excitement rating: 9/10
More reasons to get excited: Sony A7 II review
Canon EOS 6D Mk II
Released back in the oh-so-innocent days of 2013, Canon's 6D was a full frame DSLR that offered pro-level performance at a price tag that wouldn't scare off enthusiastic amateurs.
We awarded it a full five stars in our review, but four years on the 6D's specs and capabilities are all showing their age. It's high time for a replacement, and rumour has it Canon is prepping a Mark II edition of the 6D right now for a "Q2 2017" release. That means the spring to you and I. The likely specs? A 24 or 25MP full frame sensor, tilting touchscreen, improved Dual Pixel autofocus… and 1080p at 60fps.
No, it doesn't seem as if 4K video is on the menu, which is disappointing – but, given Canon's reluctance to put 4K in its other cameras thus far, not all that surprising.
Likelihood: 8/10
Excitement rating: 8/10
More reasons to get excited: Canon EOS 6D review
Nikon D760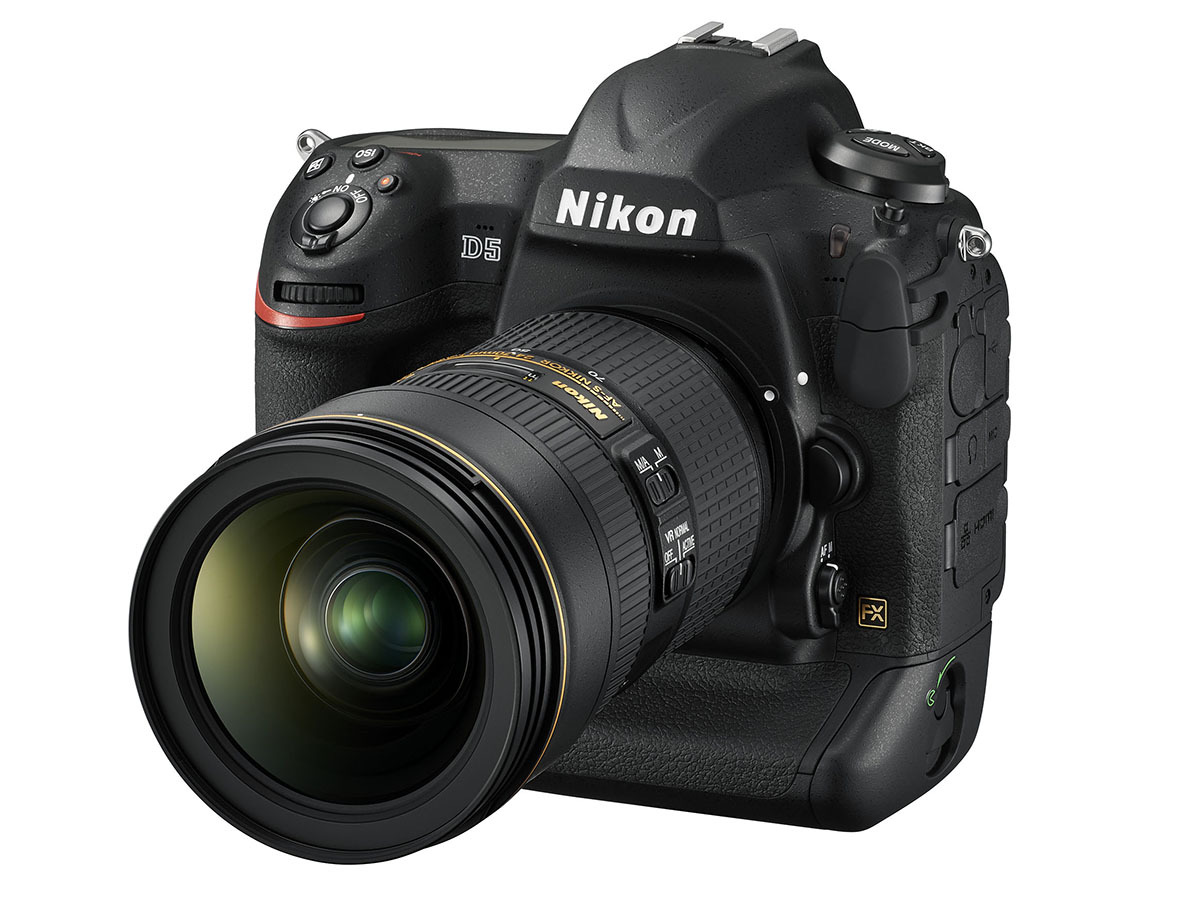 Don't worry if you fall on the Nikon side of the DSLR divide – you may well be getting a new full frame camera in 2017 too: the fabled D760.
With three of Nikon's FX Format full frame models due for a refresh soon, the D760 (if it's really coming) could be the company's new "entry-level" full framer, coming in at a similar spec and price point to the Canon 6D Mk II mentioned above.
Some online rumours claim the D760 will be a "mini D5", with a similar design to and the same sensor as the £5100 Nikon D5. Let's hope so – because that's one hell of a camera.
Likelihood: 7/10
Excitement rating: 8/10
More reasons to get excited: Nikon D5 review
Canon EOS 1D C Mk II
The 2013-released 1D C is the top model in Canon's "Cinema Line" – a DSLR designed primarily with movies in mind, and at the time of its launch the first 4K-equipped DSLR – but it's increasingly looking under-equipped for the job.
With the likes of the Panasonic GH5 and Canon's own 1D X Mk II (which is primarily a stills DSLR) able to record 4K at 60fps, the top framerate of 25fps no longer seems adequate. While you could view the 1D X Mk II as a replacement for the original 1D C, Canon Rumors claims that a 1D C Mk II could take things even further: 8K video at 30fps.
That'd mean a new sensor (the 1D X Mk II's isn't big enough for 8K), but it's not beyond the realms of possibility: Canon showed off an 8K prototype at its annual expo last year. An 8K camera that works with Canon's beloved range of EF lenses would be a major signal to filmmakers that the company is serious about video.
Likelihood: 6/10
Excitement rating: 9/10
More reasons to get excited: Canon EOS 1D X Mk II review