LG G6 vs LG G5: What's changed?
LG scraps its modular phase for a beautiful, balanced flagship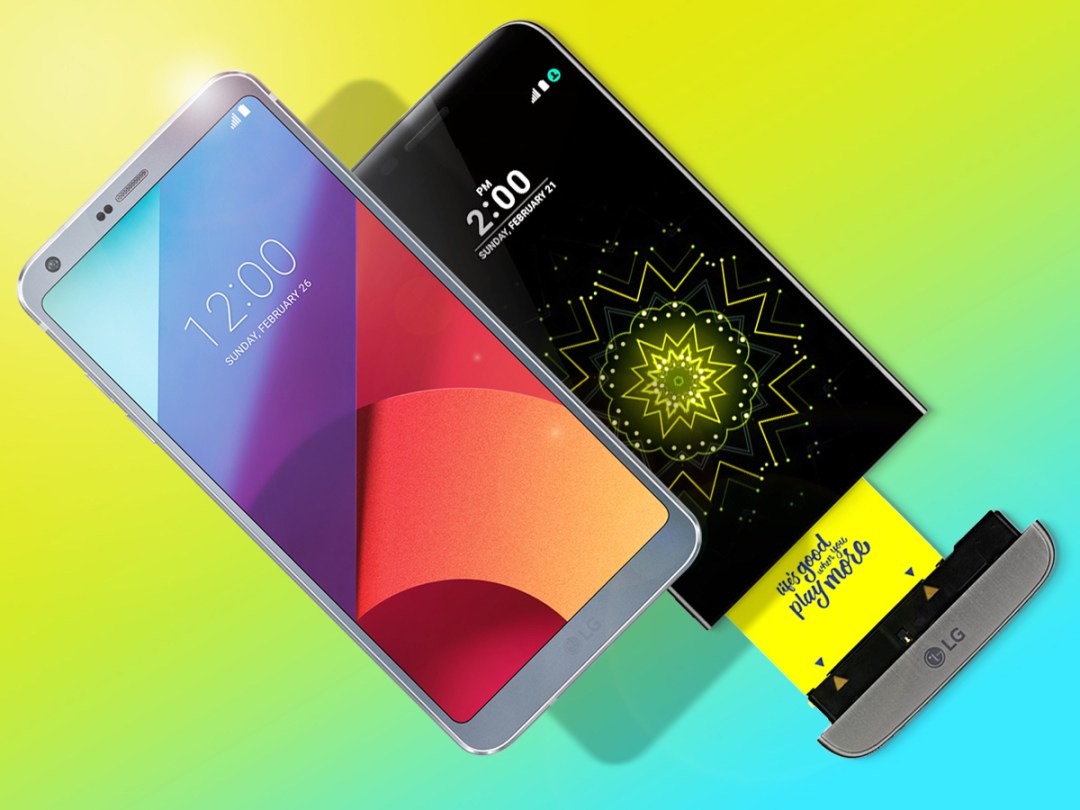 Well, it looks like the mobile industry's temporary fascination with modular add-ons has crashed and burned. Lenovo's Moto Z hasn't been a phenomenon, Google's Project Ara is toast, and the LG G5 is apparently a one-and-done fad.
LG's approach was interesting, but the ability to snap in an extra battery, a camera attachment, or a DAC converter just didn't warrant the trade-offs in build quality, waterproofing, and price. The G5 was quickly surpassed by more traditional competition, and LG seemingly learned a lesson.
That lesson is exemplified by the newly-revealed LG G6, a handset that may not have any immediately obvious innovations or huge tricks up its sleeve, but clearly is designed to be a best-of-the-best flagship contender. We're impressed after our initial hands-on, but how big of a difference is it from the G5 in all respects? Let's take a dive.
Design: Stunning and strong
As noted, the G5's big feature was modular accessories that snapped on via the detachable bottom port. However, the big downside of that came with some concerns over build quality, as well as the lack of waterproofing that came with the removable end. Contrast that to the water-resistant Samsung Galaxy S7 or Apple iPhone 7, for example.
Luckily, the LG G6 is a very different device. It's strong and solid, with Gorilla Glass 5 on both sides and a high tensile metal band holding it all in place. And it's IP68 water and dust-resistant, too, meaning you can dunk it in 1m of water for up to 30 minutes without issue.
The G6 is just a hair thicker than the G5 at 7.9mm, but it's also narrower thanks to the effort to trim the bezels. That big, beautiful 5.7in display takes up more than 85% of the phone's face, which is why LG calls it a "Full Vision" screen. It's really impressive in person, and it helps the design stand out in a crowded market of top-tier phones.
Screen: Hello, mobile HDR
High dynamic range (HDR)? On a phone? Really?
True story. LG went with a Quantum IPS display for this Quad HD stunner, and the LCD screen's impressive brightness allows LG to support both Dolby Vision and HDR10 for HDR video. Once Netflix updates with mobile support, we'll be able to see House of Cards and Luke Cage in stunning HDR, wherever you are. Amazing.
Of course, that's not the only interesting thing about this display. It's quite large at 5.7in, yet the thin bezels mean it's not overwhelming, nor does it make the phone feel massive. And the dimensions are curious: it has an 18:9 aspect ratio (2880 x 1440), which means it's a little taller than your usual 16:9 widescreen display. Meanwhile, the rounded corners on the screen are a neat tweak.
Luckily, LG has an app scaling mode that can cleverly alter the display ratio of apps and video to fit the full screen, and it actually alters how the media is rendered rather than just stretching it. If it works as well as LG promises, then hopefully we'll be able to avoid black bars from the atypical aspect ratio and without making the content look super awkward.
The LG G5's 5.3in Quad HD display was excellent, mind you, but we're very intrigued by the little changes and enhancements seen on the G6 here. And if we can get extra screen real estate without maxing out the handset size, we're all for it.
Camera: Smart adjustments
One of the best parts of the LG G5 was its dual camera array on the back, which offered a 16-megapixel shooter with a 75° field of view, while the 8-megapixel camera right next to it delivered a whopping 135° field of view for massive wide-angle shots.
The one big issue with that, of course, is the notable difference in quality: you weren't only choosing the FOV, but also the clarity of your shots, as one lens doubled the megapixel count of the other.
Thankfully, the G6 addresses this by maintaining the two back cameras – albeit with slightly different fields of vision, now 71° and 125° respectively – but making both 13-megapixel shooters. Now you don't have to dip in quality when you want to go wide. And we imagine that the results from this year's 13MP camera won't be drastically different than last year's 16MP.
Dual LED flash should help with low light shots, meanwhile, and the G6 also swaps in phase detection autofocus for last year's laser, since LG says it is now the faster tech.
There's a slight downgrade on the front camera, from 8MP in the G5 to 5MP this time around, but the 100° wide-angle lens should prove useful for group selfies.
Power: Small boost
Last year's LG G5 packed the then-top-of-the-line Qualcomm Snapdragon 820 processor within, along with 4GB RAM to help power the experience. However, there hasn't been a particularly dramatic upgrade for this year's edition.
Inside the LG G6, you'll find a Snapdragon 821, introduced a few months back with the Google Pixel and OnePlus 3T, which delivers about 10% faster processing performance than the last version.
With 4GB RAM here too, the overall improvement shouldn't be that significant – but really, it's hard to complain. The 820 was plenty fast and the 821 will also be plenty fast; we'll be surprised if you can really discern that much of a difference between the two. In any case, the efficient Android 7.0 should run very well, especially with seemingly minimal skinning from LG here.
Perks: Well, no mods…
The biggest difference between the LG G5 and G6 is pretty obvious: you can't snap accessories onto this year's phone. If you loved that novel idea, then the G6 is sure to disappoint. Unfortunately, those costly add-ons were extremely niche and not particularly exciting, so we have to imagine that audience is amazingly slim.
Besides, you'll actually get a larger battery with the G6: it has a 3,300mAh cell instead of the 2,800mAh battery from the G5. We don't have battery life estimates just yet, but you should be able to blow past a full day with regular usage.
Overall: Back to basics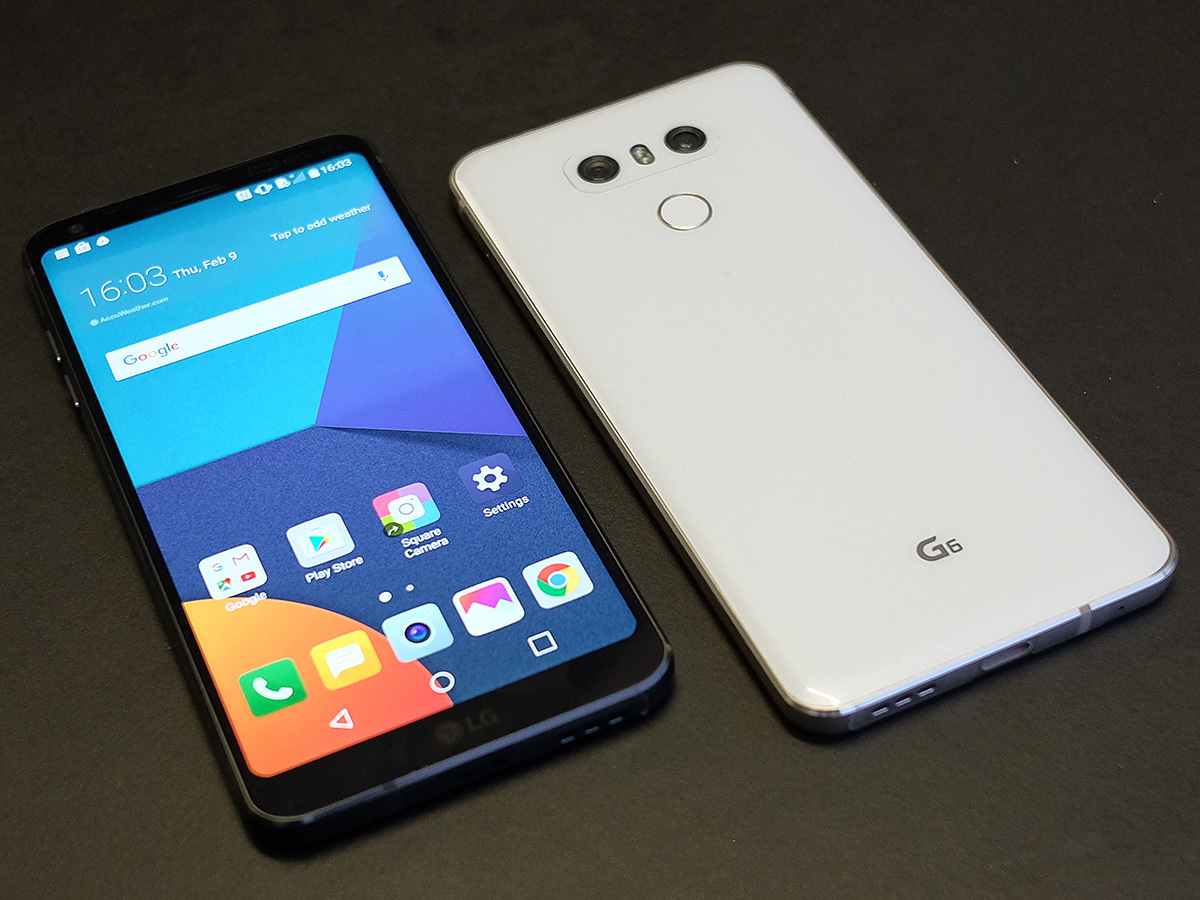 The LG G6 might not signal a massive revolution in smartphone design, but that's a good thing: LG tried that last year and the response from most Android fans seemed to be a quiet shrug.
Instead, the G6 aims to be a more traditional, best-in-class offering, making improvements on the things that LG already does well while providing a neat twist with the larger, HDR-capable screen and the trimmed-down bezel.
If you were disappointed by the G5, the G6 seems strong enough to consider upgrading from last year's device. And if you didn't get the G5, well, the G6 looks like LG's strongest new handset in years, and a strong opening salvo in 2017's smartphone wars.