The iPhone SE puts right everything Apple got wrong with the iPhone 5c
No longer the 'rubbish' or 'dated' iPhone, Apple's smallest model finally holds its own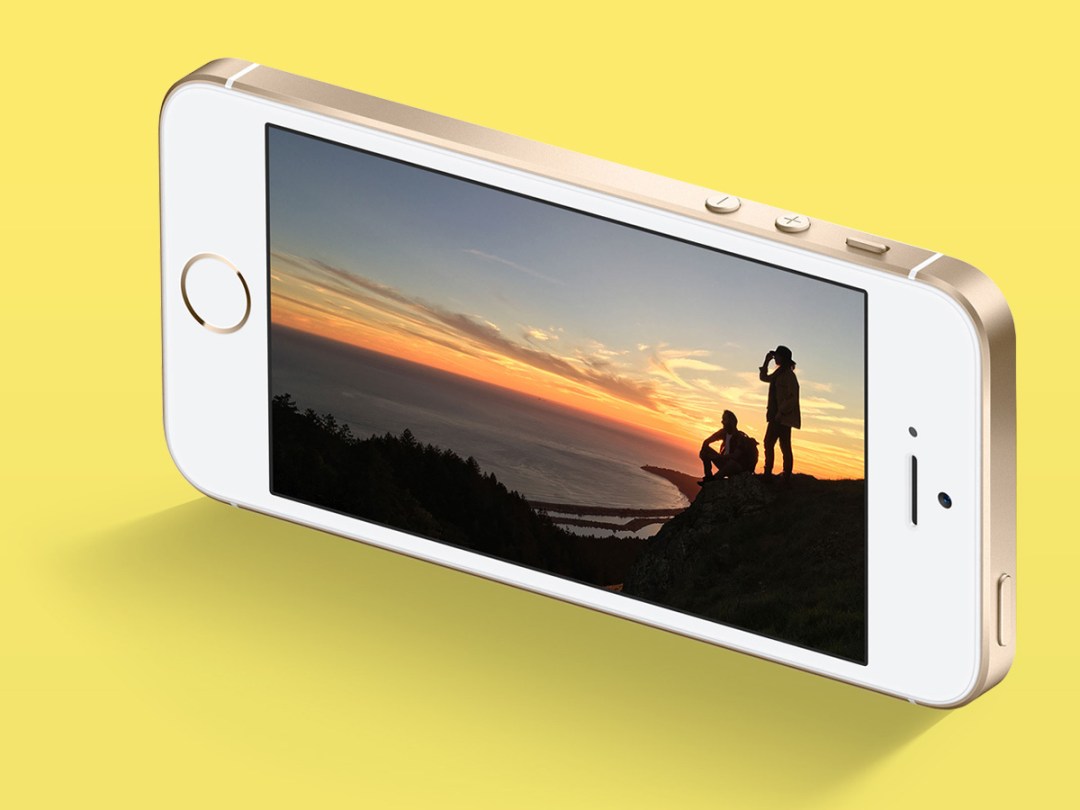 I never wanted a larger iPhone. I was happy with the form factor of the iPhone 5s, but my job — which involves writing about cutting-edge iPhone tech — meant I felt compelled to upgrade last summer, before my two-year-old 5s started shooting jets of steam when confronted with new high-end apps and games.
Rumours about smaller iPhones have circulated since the iPhone 6 and 6 Plus arrived in 2014. But ever since the 5c appeared a year earlier, in all its heavily compromised non-glory, I felt a looming sense of dread about what Apple might next do with the 4-inch form factor.
This continued well into Apple's event yesterday, when an exec stood on stage talking about how a smaller iPhone would often be someone's first. I hoped Apple wasn't about to reveal another 5c, lumbering those who simply wanted a smaller iPhone with an underpowered device.
Happily, the iPhone SE puts right what Apple got wrong with the 5c. As specs were drip-fed to a curious, expectant audience, it became clear this wasn't a low-end 'beginner' iPhone, but one that was almost the equal of anything in the current line-up — and in some ways actually better. 
The 5c was never this fortunate. On its debut, it was a year-old iPhone in a plastic shell, lacking the speed, Touch ID capabilities, motion co-processor and superior camera of the 5s, unveiled at the same event. Only 80 quid cheaper than that far superior model, the 5c only lasted a year. It was canned when the iPhone 6 and 6 Plus arrived, the 5s then soldiering on as the sole smaller phone in Apple's line-up.
By contrast, the iPhone SE is a far bolder statement — an iPhone 6s shoved into a 5s case (with newly "refined matte-chamfered edges", because Apple loves a bit of chamfering). You get support for Apple Pay, a great camera (which shoots 4K video and 63MP panoramas), and a speedy A9 chip.
There's no 3D Touch, although it's very hard to get worked up about that omission. And even if that does somehow irk, the SE counters with a major real-world benefit: theoretically longer battery life than you get with the iPhone 6s.
Even the price is right. When the 5c appeared, people were expecting a dirt-cheap iPhone to battle Android, temporarily forgetting (or intentionally ignoring) the fact Apple never does dirt cheap. But Apple does sometimes veer towards 'more affordable' and 'surprisingly good value', and the iPhone SE is very much both of those.
It starts at £359, which is 100 quid cheaper than the equivalent iPhone 6 with year-old tech, and 180 quid cheaper than last autumn's iPhone 6s. It comes across more as a bargain than a compromise — Apple again catering for people who want a great iPhone in a smaller form factor, whether it's their first Apple smartphone, or the latest in a long line of upgrades.
Naturally, it wouldn't be Apple if there weren't a couple of flies doing backstroke in the ointment. The iPhone SE only has two storage options — a miserly 16 GB or a perfectly reasonable 64 GB; there's no 128 GB model, which is odd and disappointing, given that the device shoots 4K video.
Also, it's worth remembering this is a mid-cycle release. In six months, the iPhone 7 will arrive, with shiny new tech and specs that might leave the SE and its 6s cousins in the dust.
Still, the future is the future, and for now at least, the SE looks like a good deal. It's fast, powerful, packed full of goodies, and doesn't cost the earth. In fact, I'd have probably bought one had it come out last summer, so will have to console myself with shaking a fist at the sky and cursing Apple (watching my Apple Watch display repeatedly blink on and off in the process).