iPhone 5S release date, specs and design: everything we (think we) know
Apple set to launch iPhone trade-in scheme in its Apple Stores, ahead of the launch of its new iPhone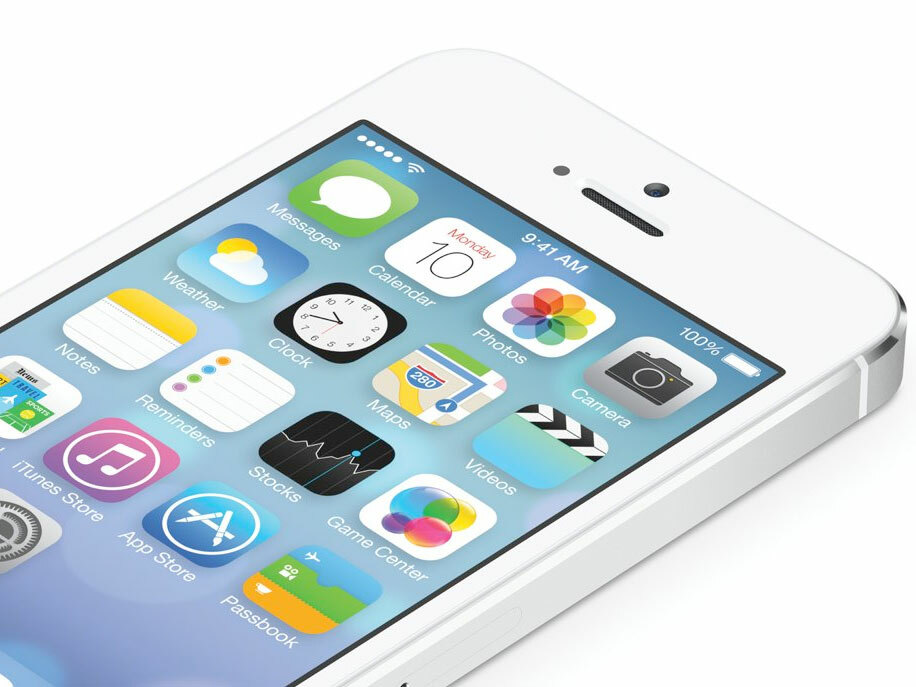 The iPhone 5S is, unsurprisingly, one the the most hotly rumoured phones of this year, alongside Apple's first ever mid-range iPhone – the iPhone 5C.
As with every iPhone before it, it's surrounded by a mist of wild rumours and foggy speculation, fuelled by an incessantly churning rumour mill that refuses to slow. We've appraised the leaks to date to work out what we're going to be getting from the next iPhone – whether it's called iPhone 5S or iPhone 6.
Actually, that's a good place to start…
Why iPhone 5S?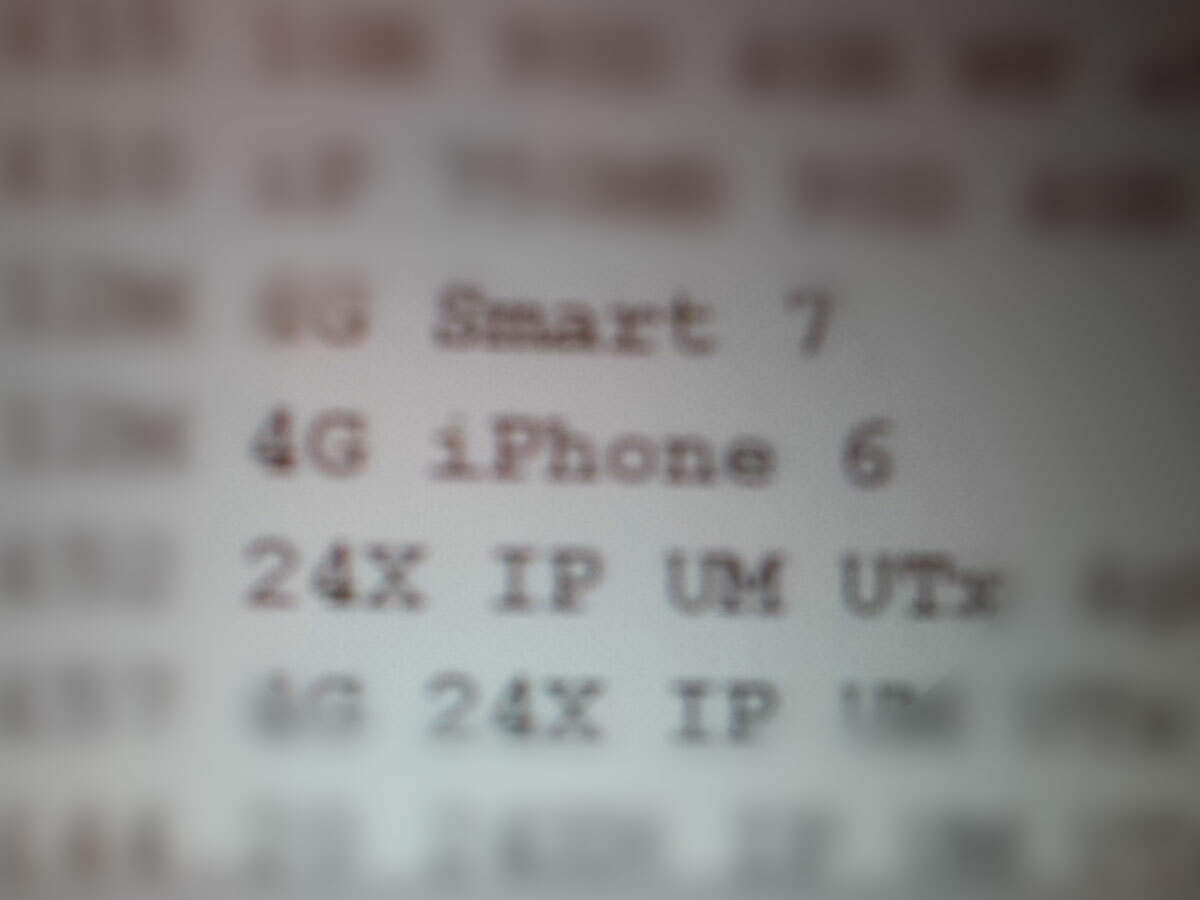 There was a time when there was much debate over the name of the next iPhone. Stuff even broke a story which featured a photo of a Vodafone inventory which had iPhone 6 in the listing. But as more rumours flooded in, it became pretty clear that we'd be seeing another S model iPhone – the iPhone 5S.
For starters, all the leaks point to a new iPhone that's near-identical in design and construction to the existing iPhone 5, including the same 4in screen size. Aside from the rumoured home button fingerprint scanner (more on that later), all the leaks point to a device that will be hard to distinguish from the current-gen iPhone 5 – just like the iPhone 4 and iPhone 4S.
Secondly, the upcoming iPhone will (according to all the rumours we've currently seen) include incremental updates in the form of a better camera and faster processor. Again, strikingly reminiscent of the jump form the iPhone 4 to the iPhone 4S, or indeed the iPhone 3G to 3GS.
Lastly, Apple's incremental 'S' upgrades are a smart move. Apple can rinse one set of machine tooling for a couple of years, and will continue to sell iPhones in droves. It's a system that works for Apple, no matter how many tech bloggers complain of stagnant designs and lack of innovation.
It'll say hello on 10 September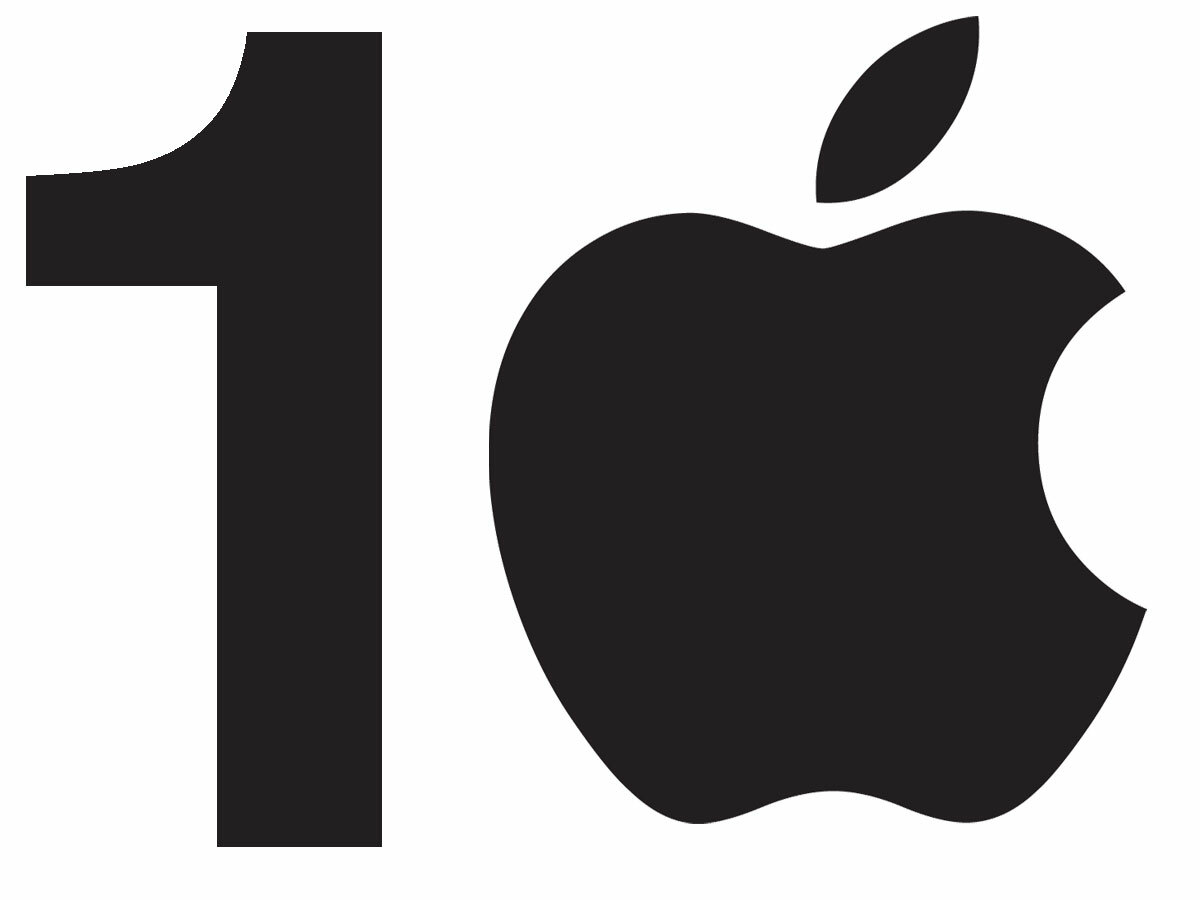 The iPhone 5S is expected to be revealed on stage by Tim Cook On 10 September, according ot AllthingsD's (often reliable) source. The iPhone 5 launched at almost exactly the same time last year, again on a Tuesday – Apple's traditionally favoured launch day.
When can I buy an iPhone 5S?
It's crystal ball time. If we follow the same pattern as the iPhone 5 last year, pre-orders for the iPhone 5S will begin two days after its big reveal – on 12 September, with a release date towards the end of September. These might not be the exact dates, but I'll eat my keyboard if I'm off by more than a few days either way.
On second thoughts, don't hold me to that.
It will look just like the iPhone 5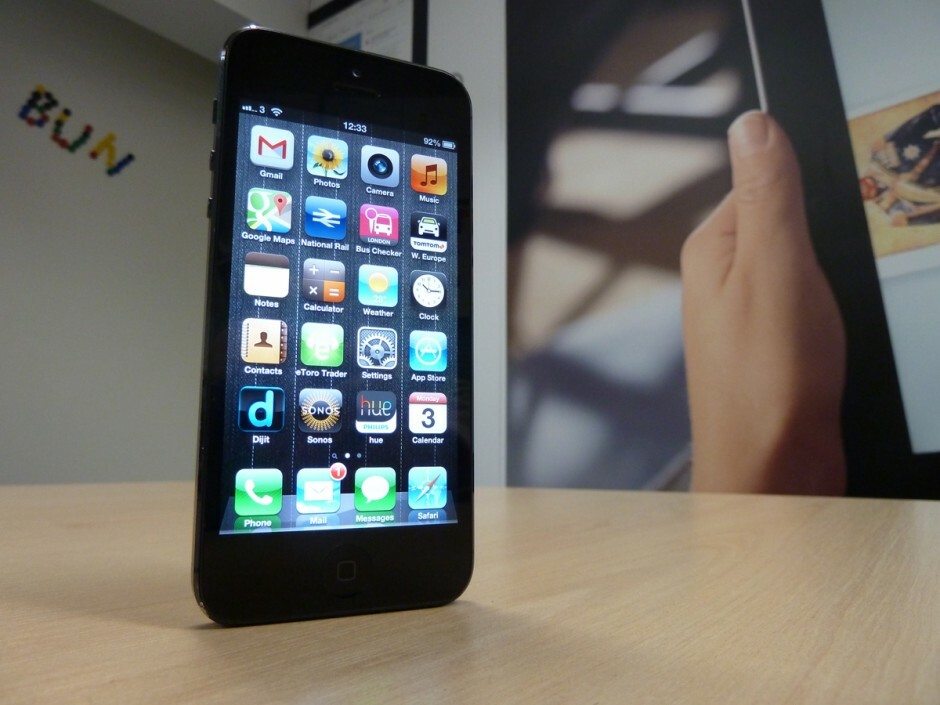 Based on every leak we've seen so far, iPhone 5S will look almost identical to the iPhone 5. No surprises there. As with previous iPhone 'S' increments, the real changes will be packed away under the bonnet.
Given how much we love the iPhone 5's sleek metal body, that's no bad thing. But a surprise design change would definitely put a smile on our faces, and might even appease Apple's unruly board, who according to reports are concerned about the perceived lack of innovation under Tim Cook.
Despite all that, we just can't see Apple breaking the with tradition and completely skipping the iPhone 5S interation.
It'll have the highest pixel density of any phone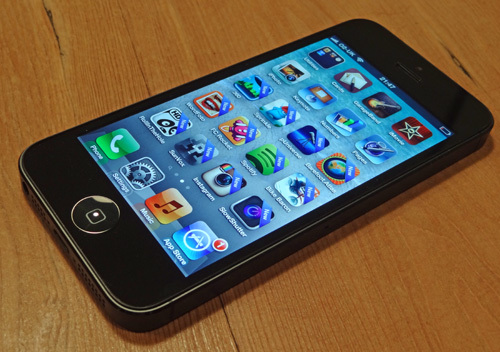 Bad news for fans of big screens: we don't expect Apple to increase the 4in screen size of the iPhone 5 for the 5S, as to do so would mean all-new hardware design. But there have been tantalising rumours of a hefty rise in the number of pixels packed into its display. More than double, in fact, of the iPhone 5.
The number doing the rounds is around 1.6 million pixels in total, resulting in a higher-than-720p (but lower than 1080p) resolution of 1704 x 960. This resolution would follow Apple's previous form of increasing the horiaontal pixel length by 320 pixels. And with an insane 489ppi, no phone (or tablet) on earth could touch the sharpness of the iPhone 5S' display – the HTC One's is 468ppi, and the S4's is 441.
Is this going to happen? Apple is under pressure from every other manufacturer on the planet – although the pixel density of the iPhone 5 is a still-decent 326ppi, rivals half its cost offer high definition resolutions, and its 1080p competitors offer three times as many pixels. We think its time that Apple answered back: 489ppi would give them a rival-beating spec to hang their hats on.
Killer screen or battery killer?
While the idea of a 489ppi screen gets my gadget senses tingling, I'm not holding my breath. It's an almost ludicrous amount of pixels to fit into a 4in screen and the benefit to our eyes (for which resolutions above 300ppi are supposedly indiscernible) would be slight.
What really worries me, though, is the battery. I hammer my phone mercilessly every single day, and if the iPhone 5S' battery isn't substantially larger then it's going to struggle with a higher-def screen. Generally, the more pixels, the more power it takes to fill them.
It's going quad-core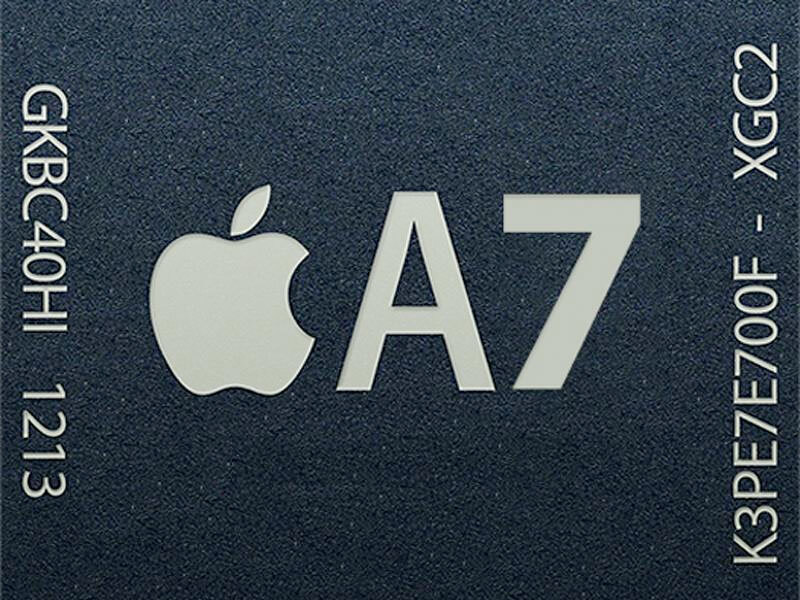 The iPhone 5S is likely to arrive packing Apple's latest A7 processor (expected to be a 1.5GHz quad-core affair), as opposed to the dual-core A6X out of the iPad 4. To introduce a new chip for a new iPhone fits Apple's past release pattern.
The iPhone 4S had the A5, followed by the iPad 3 with an A5X. The iPhone 5 was upgraded to an A6, while the following iPad 4 got another boost with an A6X. Ergo, the iPhone 5S will arrive packing an A7 processor, while the upcoming iPad 5 will house a more graphically astute A7X.
An increase in graphical grunt will be needed if the iPhone 5S is to offer the slickness of experience of the iPhone 5 on that uprated screen, which should push the boundaries of future App Store games even further.
It'll have double the flash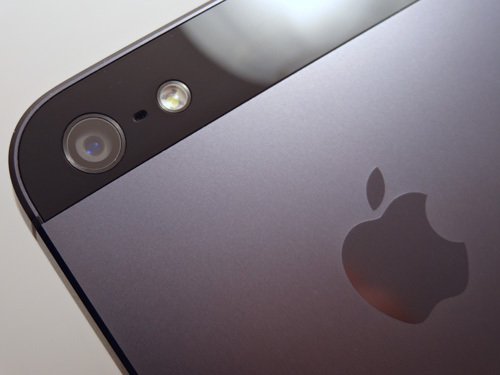 A 13MP camera is on the cards for the iPhone 5S, along with a pill-shaped dual LED flash for better low-light performance. That'll put it in line with the Samsung Galaxy S4, upcoming Galaxy Note 3 and Sony Xperia Z.
There's also talk of an advanced HDR mode and 120fps video recording capability for some super slow-mo fun.
Smarter Home Button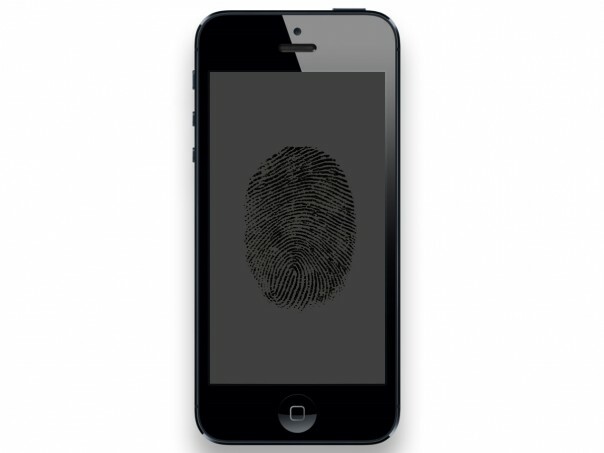 The trusty Home Button isn't going anywhere. It's just evolving, and we expect it to be a lot smarter in the iPhone 5S.
It's rumoured that it'll have a fingerprint scanner embedded within it you see, protected by a layer of scratch-proof sapphire glass – the same hardy material found on the iPhone 5's camera lens (and all decent watches). The only thing that can scratch it is diamond, so unless you're walking around with gems giggling in your pockets, that fingerprint scanner will never perform poorly. How's that for a fancy new trick?
Wait, seriously?
I know a fingerprint reader sounds a bit too far fetched, but the iPhone 5S wouldn't be the first phone to incorporate one. Remember the Motorola Atrix?
It would be a worthwhile addition, banning once and for all PIN entry or doubling down on security by offering two-step authentication. And Apple has been pushing iPhone security for years: there's Find My iPhone, recently upgraded with iOS 7's ability to brick stolen phones. Adding a fingerprint reader that's simple to use would be another 'worthwhile innovation!' klaxon for Apple to sound.
Not only that, but Apple dropped a cool US$356 million on Authentec – a fingerprint security company – back in July 2012. Something tells me that wasn't just so Apple would get a good deal on 1 Infinite Loop's security setup.
Larger battery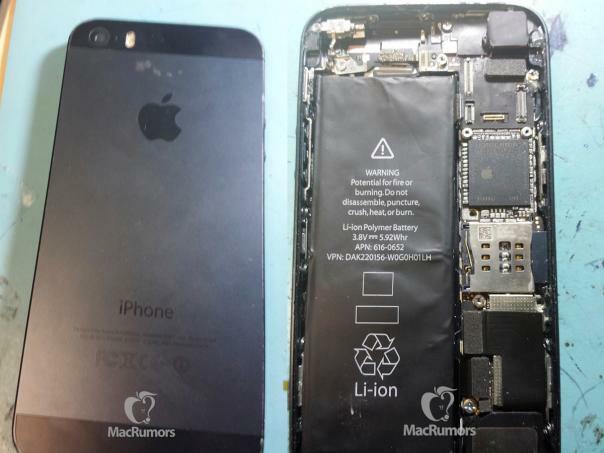 There won't be much more space to play around with inside the iPhone 5S if it keeps its predecessor's form factor, but speculation of an 8.6 per cent larger battery gives us hope that the 5S will aim to at least match 5's battery life, despite the more powerful processor and improved screen. iOS 7 is supposed to be easier on batteries too.
If, however, Apple's just jammed in a more power-hungry screen and processor, this would be a pretty major fail.
NFC at long last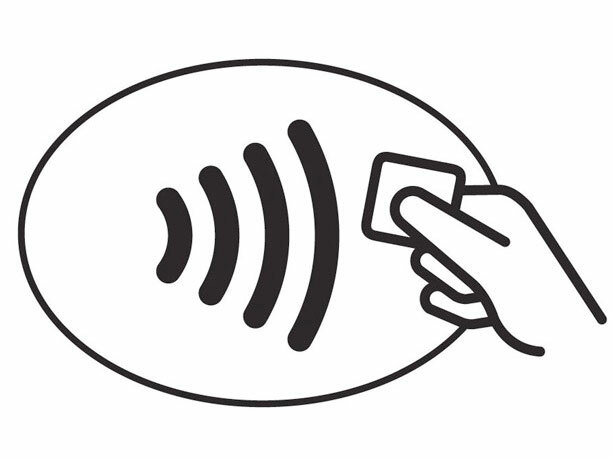 It's about time the iPhone had NFC. Whether or not you use it, it's not going to harm you if it's there (we promise), and the arrival of an NFC-laden iPhone could increase the adoption rate of contactless payment and ticketing systems, not to mention making it trivial to share files or connect to accessories. It would also bring the 5S into line with its major Android and Windows Phone rivals.
Indeed, in our recent conversation with EE's CEO Olaf Swantee, he mentioned that his company was in discussions with Apple over NFC. We certainly think it would be a worthwhile addition to the iPhone 5S, particularly combined with a revamped Passbook app.
It's going to run iOS 7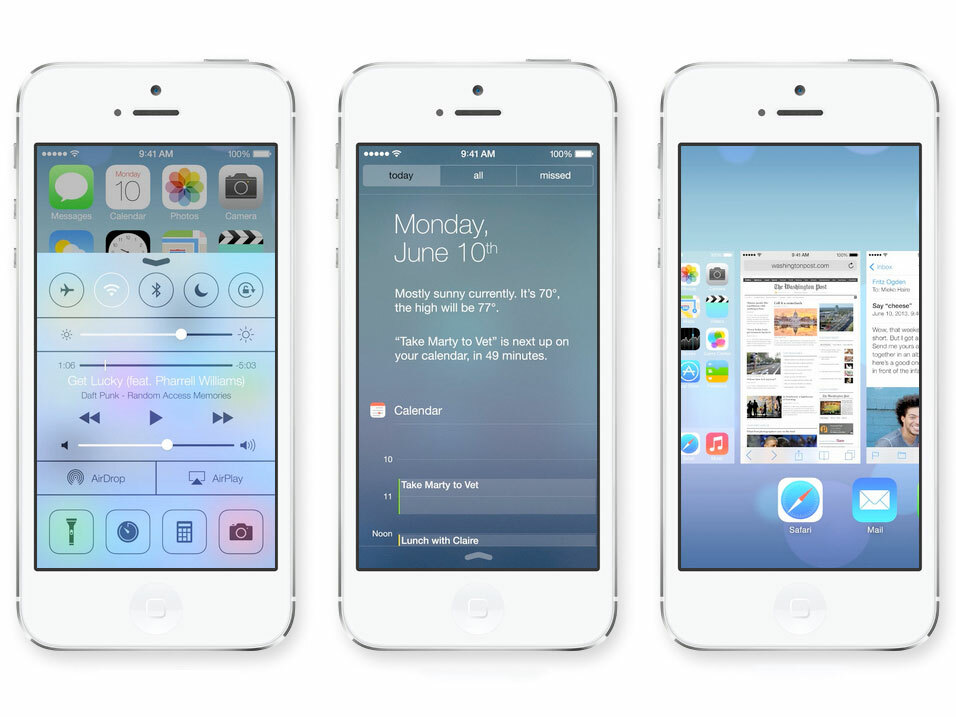 The iPhone 5S will ship with iOS 7 as standard. The stripped-down OS has had its skeuomorphic design obliterated by Sir Jony Ive, and it's got a refreshingly clean interface which streamlines the user experience. Plus, with iBeacon indoor navigation and support for game controllers, it's got plenty of new tricks to breathe a new life into the iPhone experience.
It will cost the same as the iPhone 5
To remain competitive the iPhone 5S will, at the very least, inherit the current iPhone 5's price tags, which start from £530 for the 16GB model.
Despite all the improvements, Apple simply can't afford to price the iPhone 5S above its powerful Android competitors like the Samsung Galaxy S4 or HTC One. Apple doesn't rule the roost like it used to, and the allure of its competitors will be too strong for people to resist if the iPhone 5S is priced any higher than it is now.
Apple's rumoured to be launching an iPhone trade-in programme in its stores, with 9to5Mac reporting that you'll be able to swap your old iPhone for a shiny new iPhone 5S. According to the site's sources, Apple wants to get more iPhone customers into its stores in the hope of converting them to other Apple products – and it's hoping to encourage users of damaged iPhones to trade up rather than taking their cracked handset to the Genius Bar.
With the lower-cost iPhone 5C due to launch at the same time, Apple should have a potent roster of devices to present to the market.