I'm done tinkering with tech – I want things to just work
Technology. It just works! Except when it doesn't. And that way either lies glee or frustration…
I once spent countless hours tinkering with tech – which was often a prerequisite to getting anything done. Hardware didn't always talk to other hardware over the air. Years back, you'd spend hours wiring things together and hoping everything would actually communicate.
The mid 1990s into the early 2000s felt like an endless procession of toolkits as I immersed myself in learning how things worked. At uni, I delved into an exciting transition from analogue to digital. I kitted out performance spaces with audio systems, battled old-school cameras and editors, and resolved to master a Media 100 set-up that awkwardly bridged Beta SP tapes and a then cutting-edge PowerMac 6400 with a whopping 4GB hard drive.
Similarly, I'd happily dismantle computers and other tech – mostly to fix or improve it. iMacs would be stripped down to add new components. A creaking Yamaha four-track was not allowed to die and resurrected several times. Often, I just wanted to tinker and see how something worked. There was a sense of accomplishment when I got a piece of hardware up and running – even if it would inevitably fail again in the future.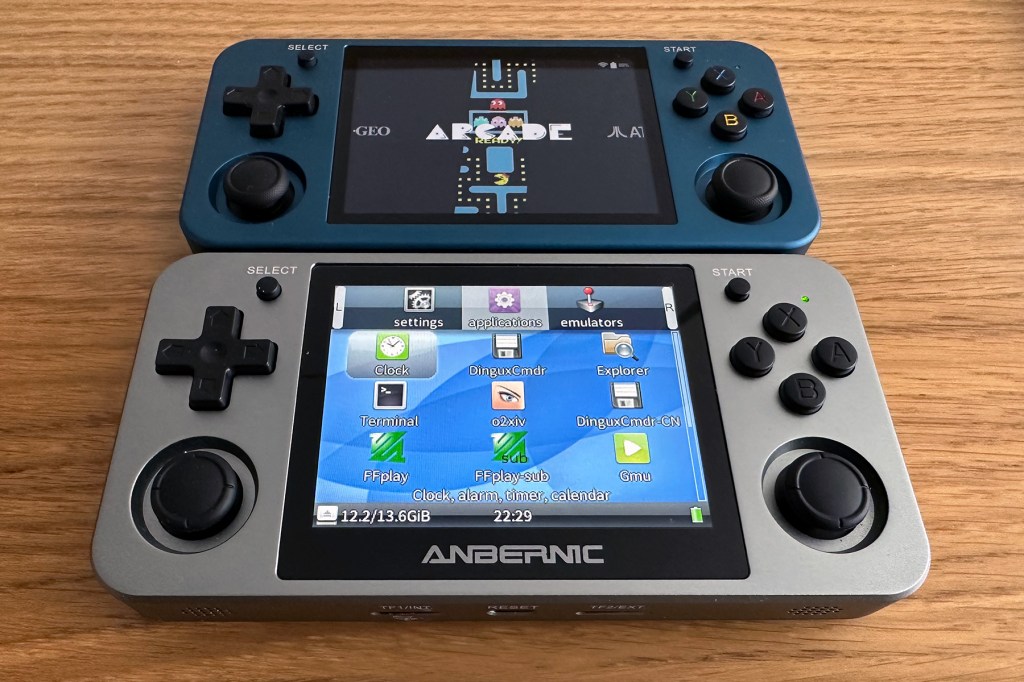 Command whine
I learned this version of me no longer existed during an adventure with a Raspberry Pi 400. I'd decided to repurpose mine as a retrogaming unit, and plunged into what I quickly discovered was a horrifying world of configs and tech minutiae. Things didn't just work. And I'd gone soft, having existed for years using hardware that had the audacity to minimise faffage. With RetroPie, controllers did not register. Box art scraping failed. 'Helpful' forum posts suggested there were simple fixes – if you headed to the command line and were the kind of person who can bang out code in their sleep. Huff.
Then someone told me about retro gaming OS Batocera. I installed it on an SD card and fired up the Pi. It informed me my controllers were connected. The shared partition instantly showed on my Mac. I signed into my ScreenScraper account and the system quietly downloaded artwork in the background. It was fantastic, and I didn't miss tinkering at all.
More retro shenanigans during the recent Easter weekend confirmed 'tech tinkering me' really did die long ago. First, having recently enjoyed the Anbernic RG353M, I tried to repurpose for the youngling an older unit I'd barely used. The RG350 has a UI only its mother could love, and I thought I could quickly flash something better to an SD card. Nope. I just ended up with an angrily frequently crashing unit, and a response online to my failings that I was not correctly following the required magic incarnation when setting up SD cards with a Mac.
So I gave up. The child can have my RG35XX instead, and the 350M is going on eBay with its original OS to become someone else's problem.
Mini-mum satisfaction
Unwisely, I also decided to upgrade my Batocera set-up, on remembering I had a 2012 Mac Mini in a drawer. Online, there were warnings about Macs in this area. But, hey, how hard could it be? Very, it turns out. First, the previously reliable Mac decided its internal drive was off limits. Over HDMI, the Mini resolutely only showed a black screen – until it randomly didn't. But then I descended into an entirely different tech farce involving Wi-Fi. (One poster online noted that Mac Wi-Fi is – and I quote – "weird". Hrnnggg.)
Late one night, I did – finally – get everything working. But I didn't have that sense of achievement previous me enjoyed – just a sense of wasted time. Instead, I appreciated how instant my experiences had been with the RG353M and the Pi with Batocera. Perhaps this is a product of getting older, and time being limited now there's a mini-G running around. It's not that I've lost my fascination with technology. I just want to skip to the end and start doing fun and interesting things. And interesting for me now rarely means tinkering with tech's innards, be they hardware or software.
• Related: I said Nintendon't to Nintendo Direct – and careened down a rabbit hole of Game Boy memories