The hottest Stuff of 2017: A retrospective
Take a thrilling trip back through the year in gadgets
So, that's that then. 2017 – just about done.
We've crashed drones, gawped at 4K graphics, squeezed numerous phones, and become far too reliant on know-it-all voice assistants. As ever, it's been quite fun.
Below you'll find our look back at 2017's hottest Hot Stuff. Don't confuse this with our awards, which you can peruse here. Some of those prestigious winners make an appearance, sure, but this is also where we honour the innovative ideas, the weird and wonderful Kickstarters, and the futuristic concepts that won't materialise for some time. Think of it as a gadgety pic 'n' mix, but one that won't rot your teeth.
All clear? Let's get cracking then.
Razer Project Valerie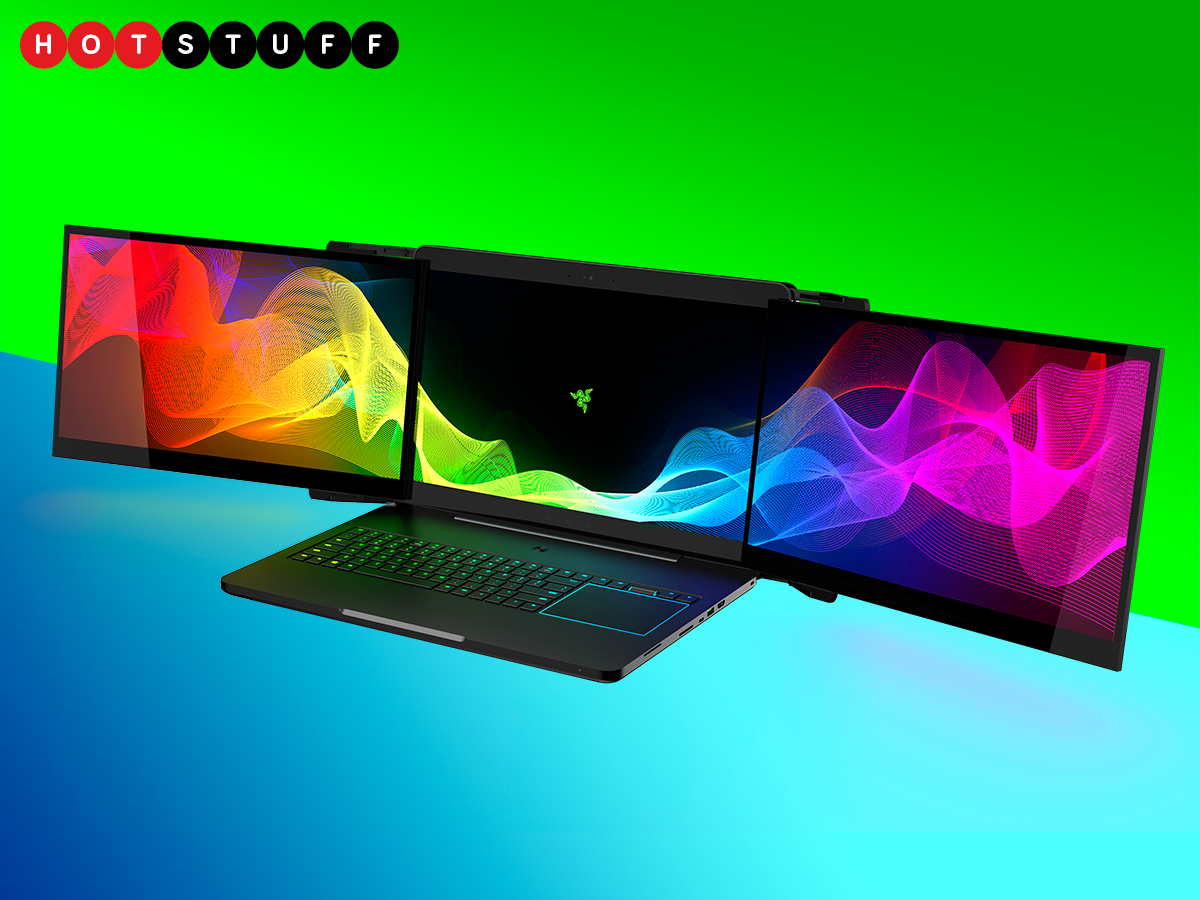 Razer's triple threat 4K gaming laptop is going to win you no friends on a crowded train carriage, but if ever comes out we're willing to take the risk. Its frankly ridiculous spec sheet meets the requirements for HTC Vive and Oculus Rift too, just in case three 17in screens aren't quite immersive enough.
Fujifilm GFX 50S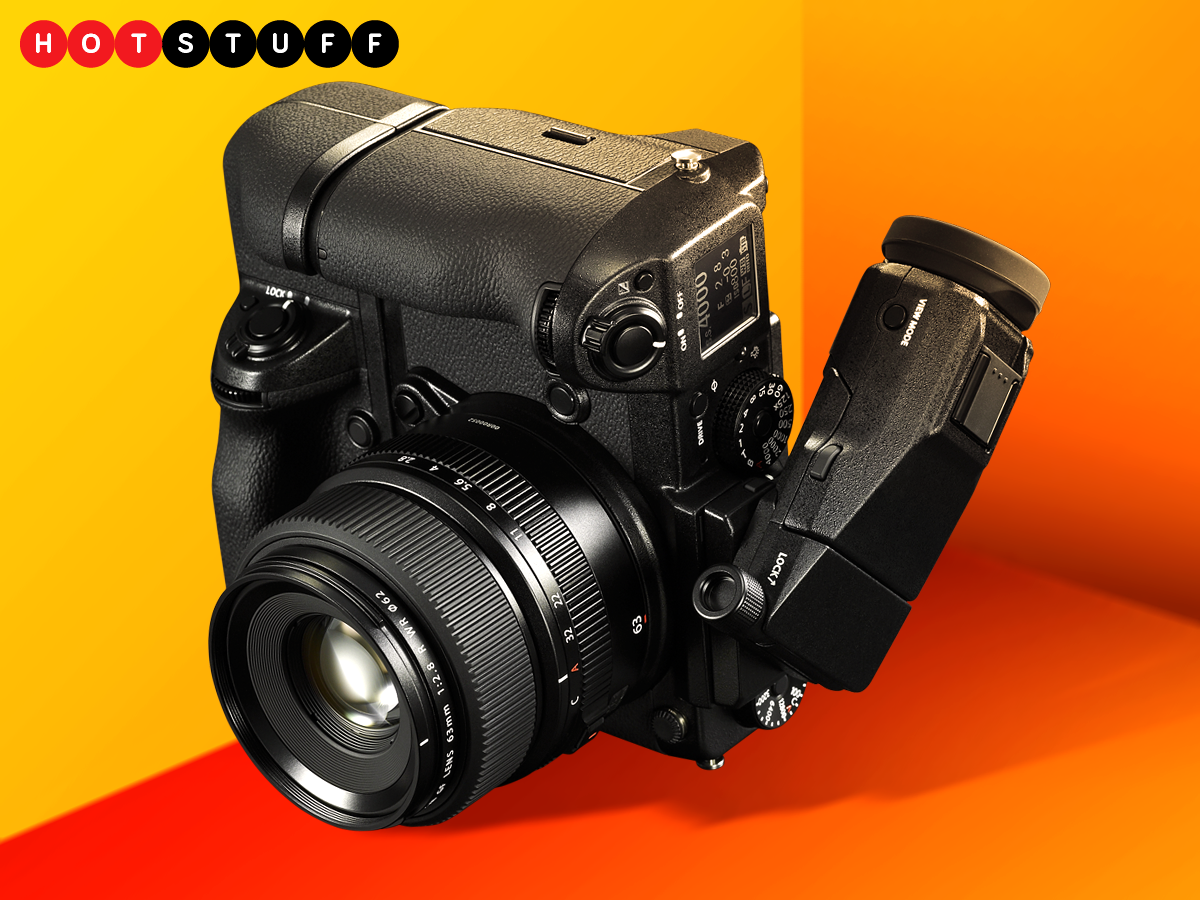 Time was, buying a DSLR meant getting the best in image quality – and to hell with how heavy it was. Then came the compact camera, sacrificing sensor size in favour of pocketability. Thing is, Fujifilm believes in neither of those things, which is why it created the GFX 50S: a medium format mirrorless machine that packs in – wait for it – 51.4 megapixels.
Nintendo Switch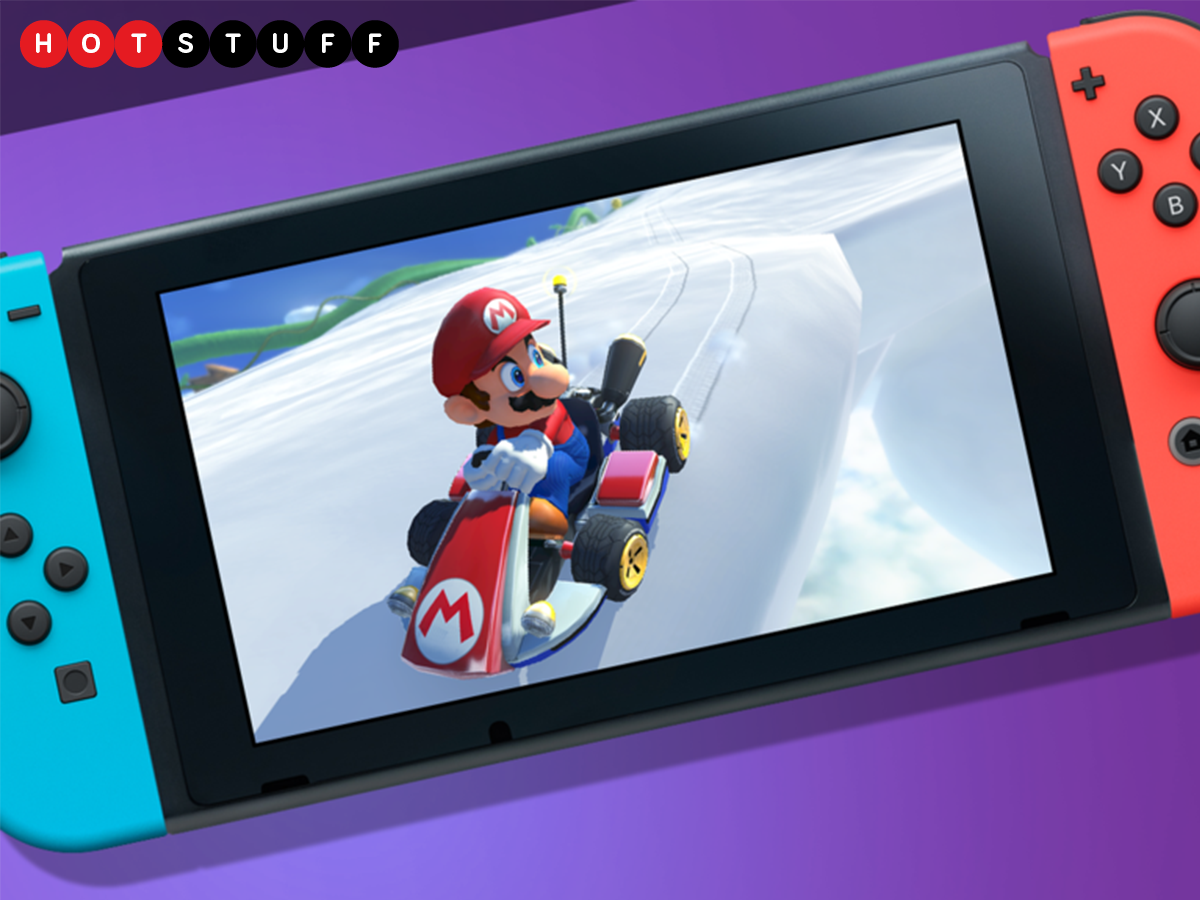 What is there to say that hasn't already been said about Nintendo's wonderful hybrid console? In The Legend of Zelda: Breath of the Wild and Super Mario Odyssey it's already home to two of the best video games ever made, and you can play both of them on the toilet. If that isn't enough for you then, well, you're anti-fun.
Joto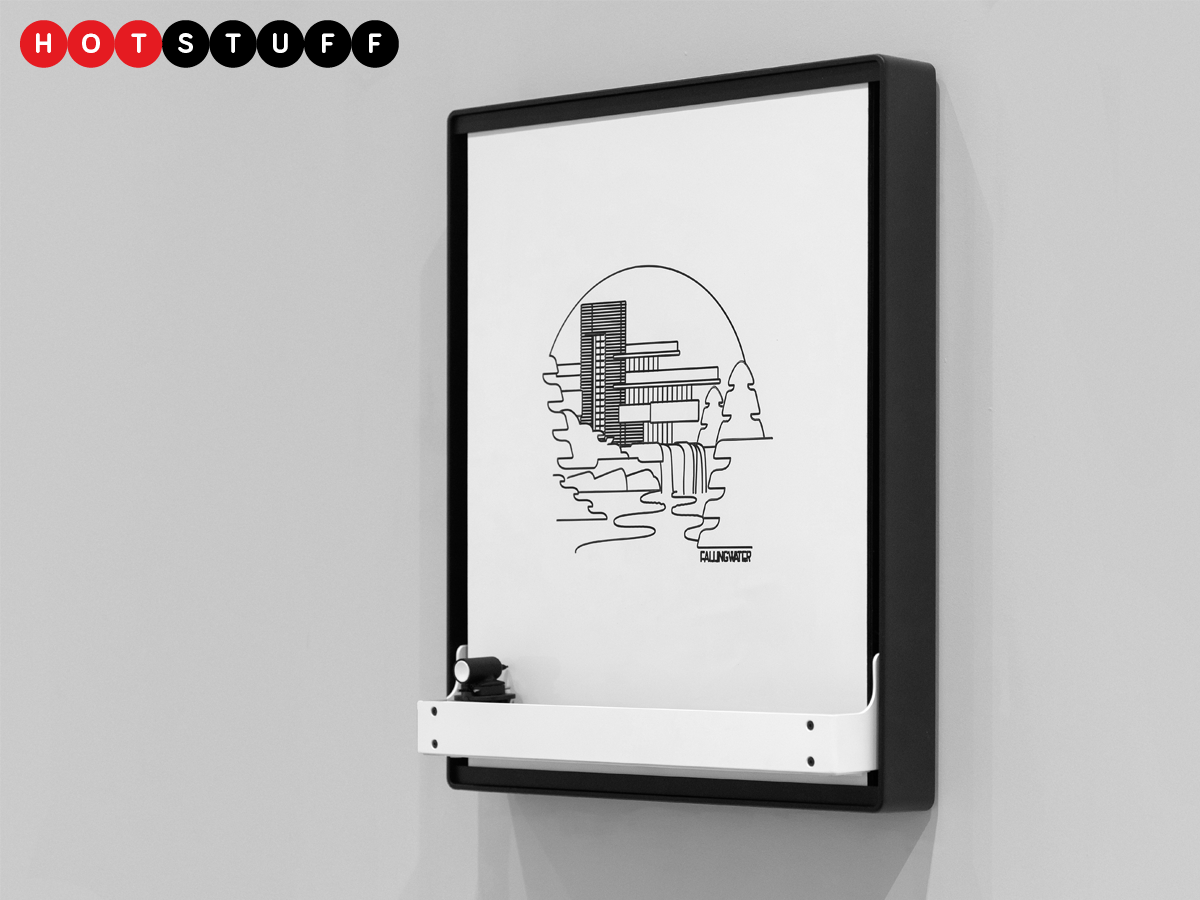 A gadget that would impress even the wizarding students of Hogwarts, Joto is a whiteboard that can – as if by magic – recreate whatever you draw in its companion app for all the room to see. Teenage boys, then, probably shouldn't be let anywhere near it. Alexa's on board too, so you can have her jot down to-do lists without moving a muscle.
Samsung Galaxy S8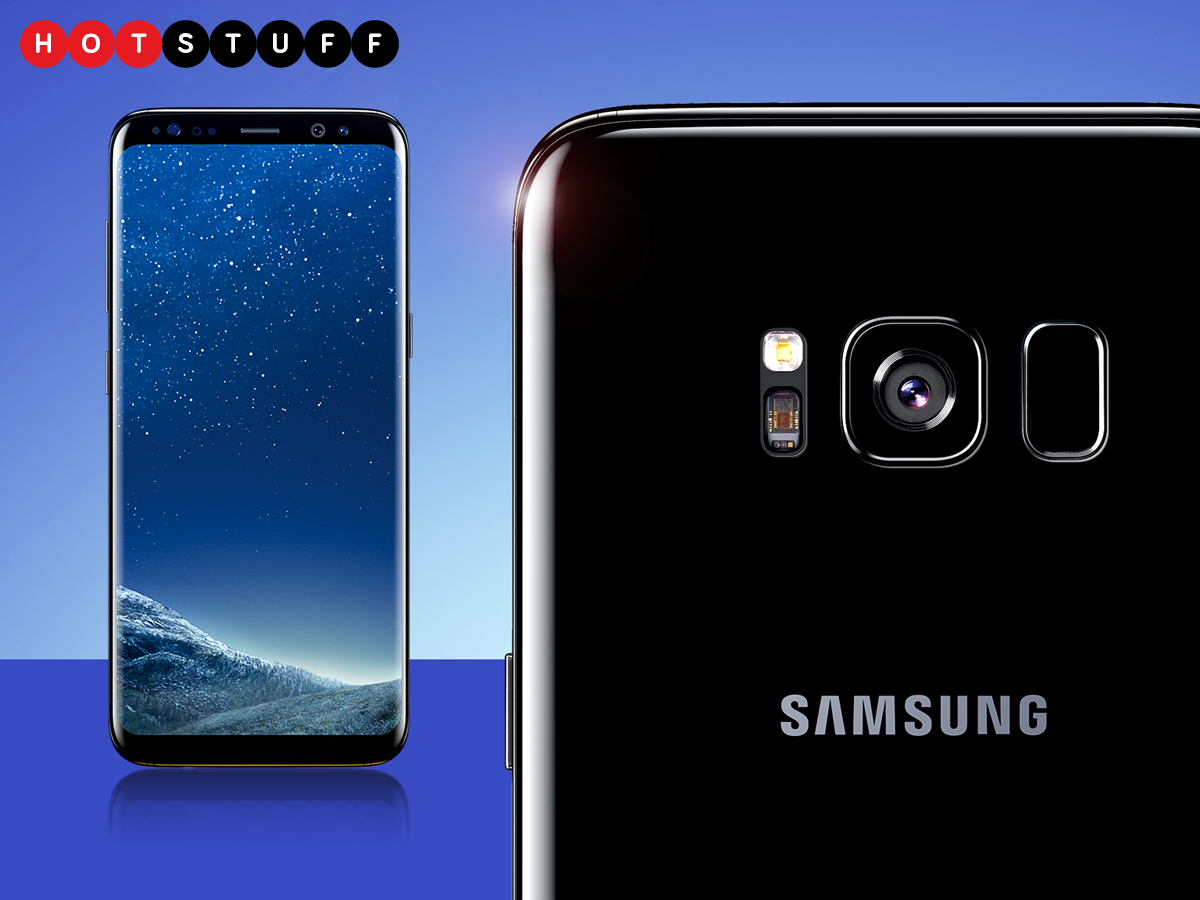 It had to be in here. Samsung's bezel-banishing flagship was a deserving winner of our Smartphone of the Year award, despite the onslaught of big-screen blowers that followed it. Here's to BIXBY and the beautiful glass/metal slab it calls home.
Microsoft Surface Laptop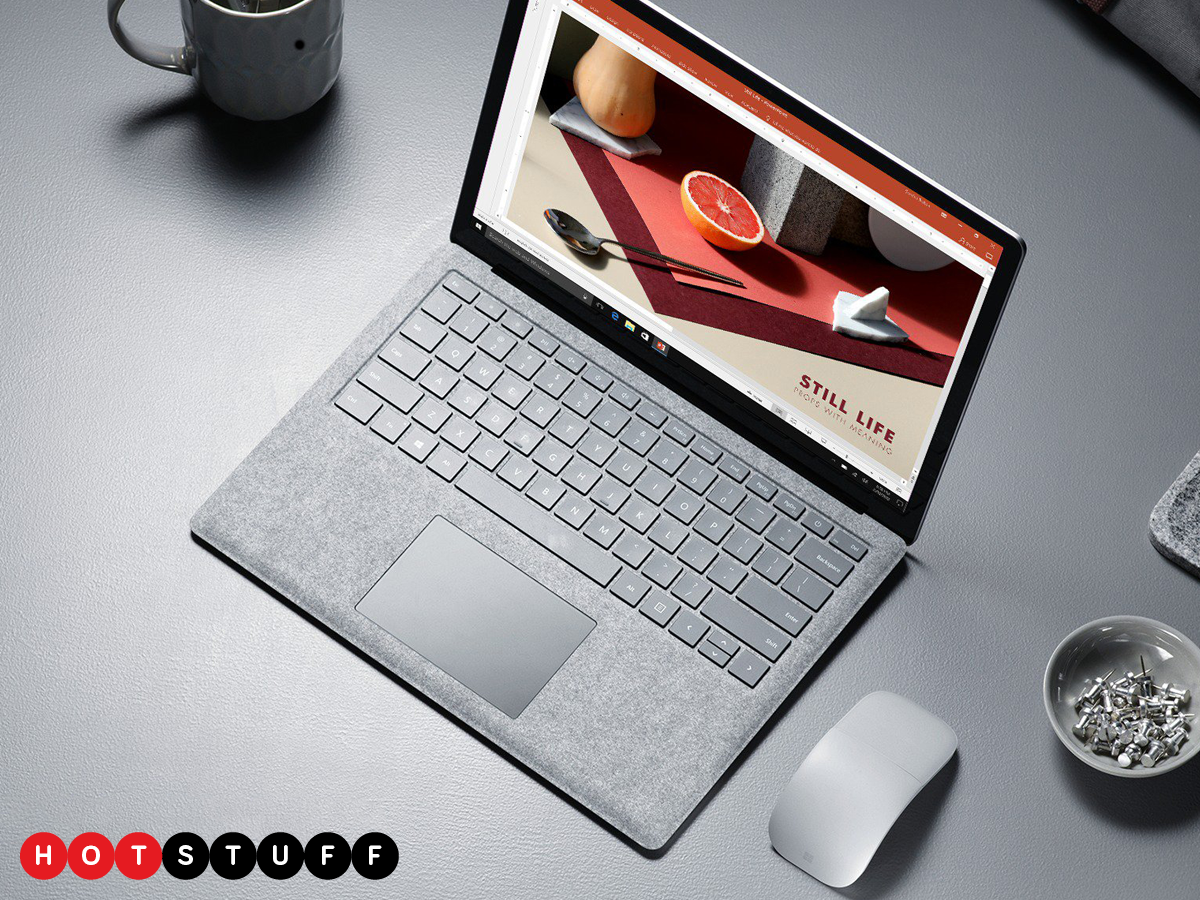 For a while it looked like George RR Martin would finish The Winds of Winter before Microsoft released its first laptop. But no, this year we got the Surface Laptop, and it's a debut as emphatic as Wayne Rooney's for Manchester United. You didn't know you wanted a carpeted computer until now.
Jelly Phone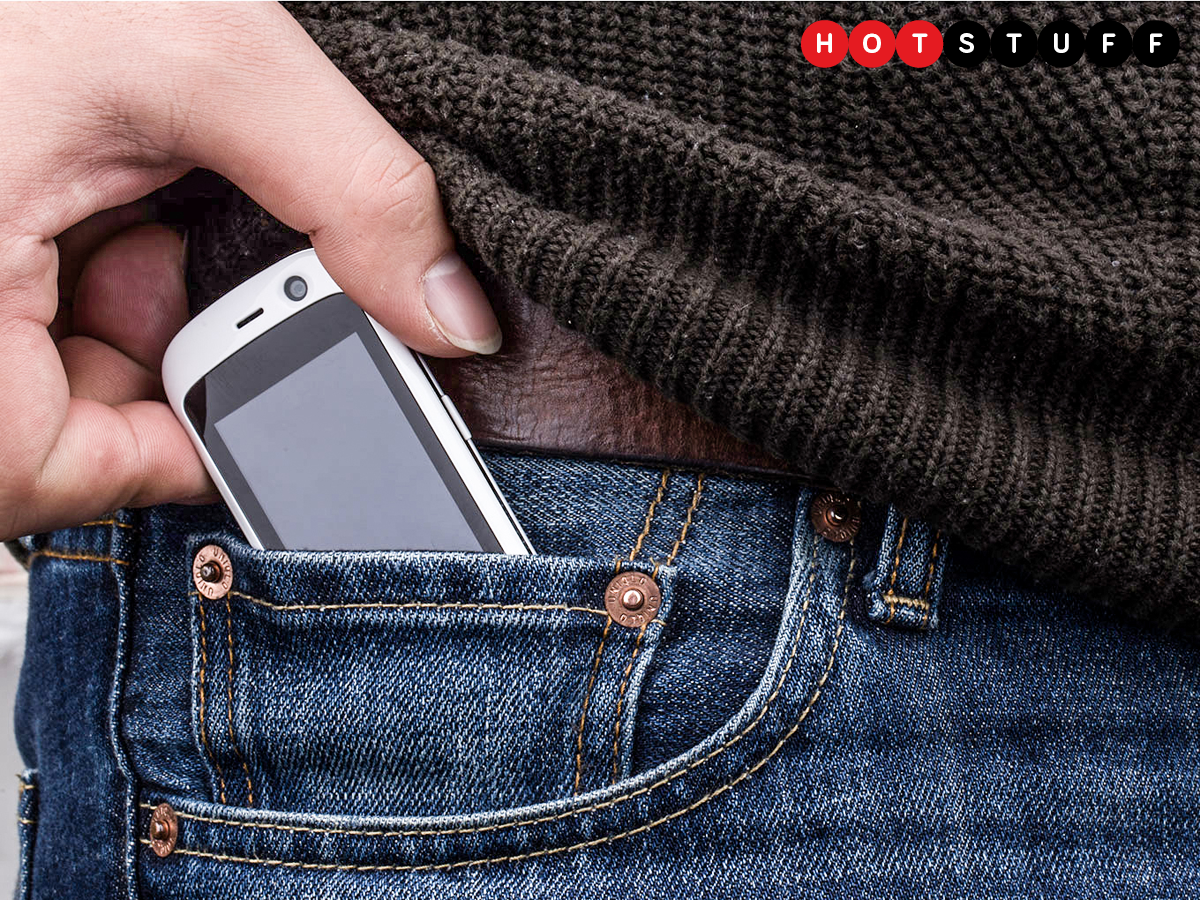 Once upon a time, before phablet behemoths roamed the earth, one of the the biggest selling points of a mobile phone was its pocketability. Kickstarter sensation Jelly Phone aimed to make small cool again, bringing with it Android 7.0 Nougat, up to 16GB of storage, front and rear cameras, and three-day battery life.
Tourbillon Pokémon watch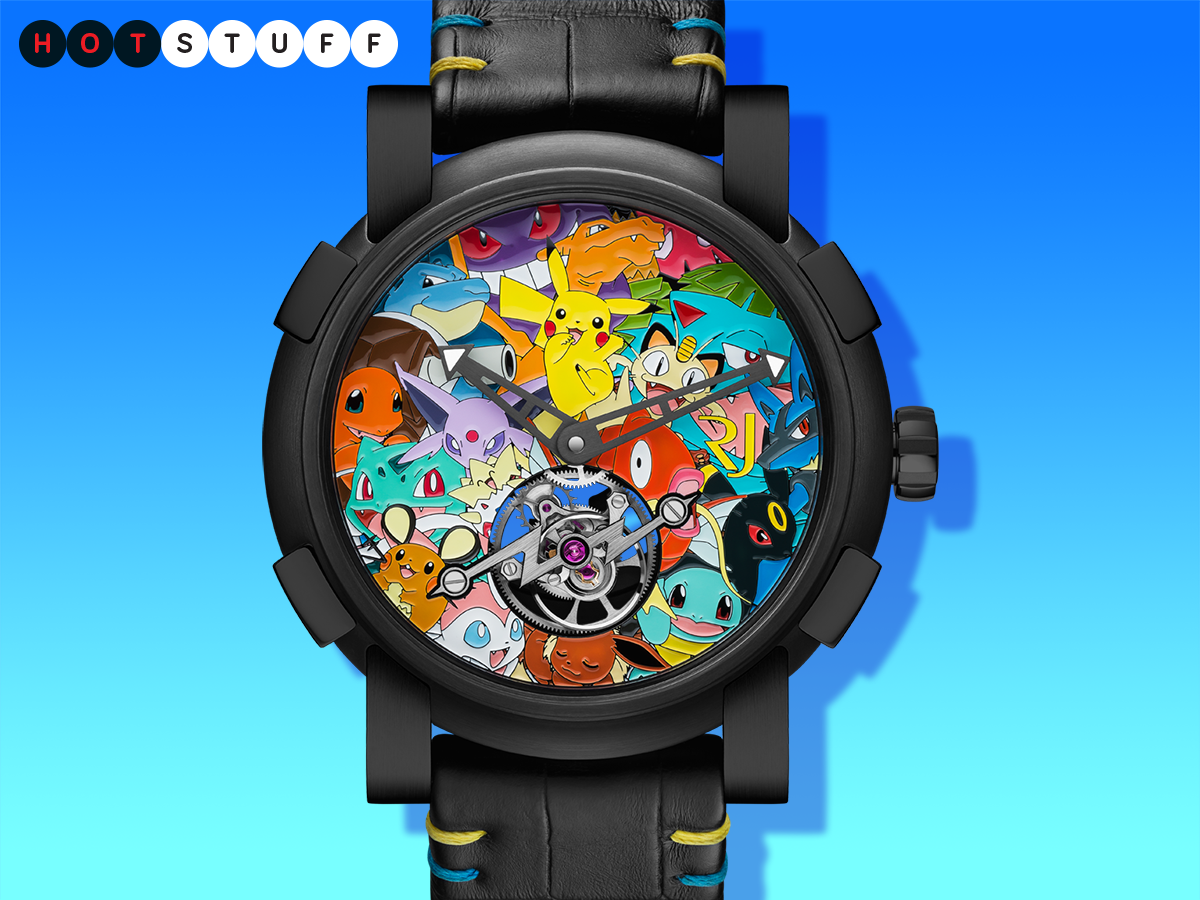 Who doesn't want a good chunk of the pokeverse staring up at them every time they go to check exactly how late for work they are? Sadly, this technicolour timepiece had a £200,000 asking price, and as far as we know they only made one of them.
DJI Spark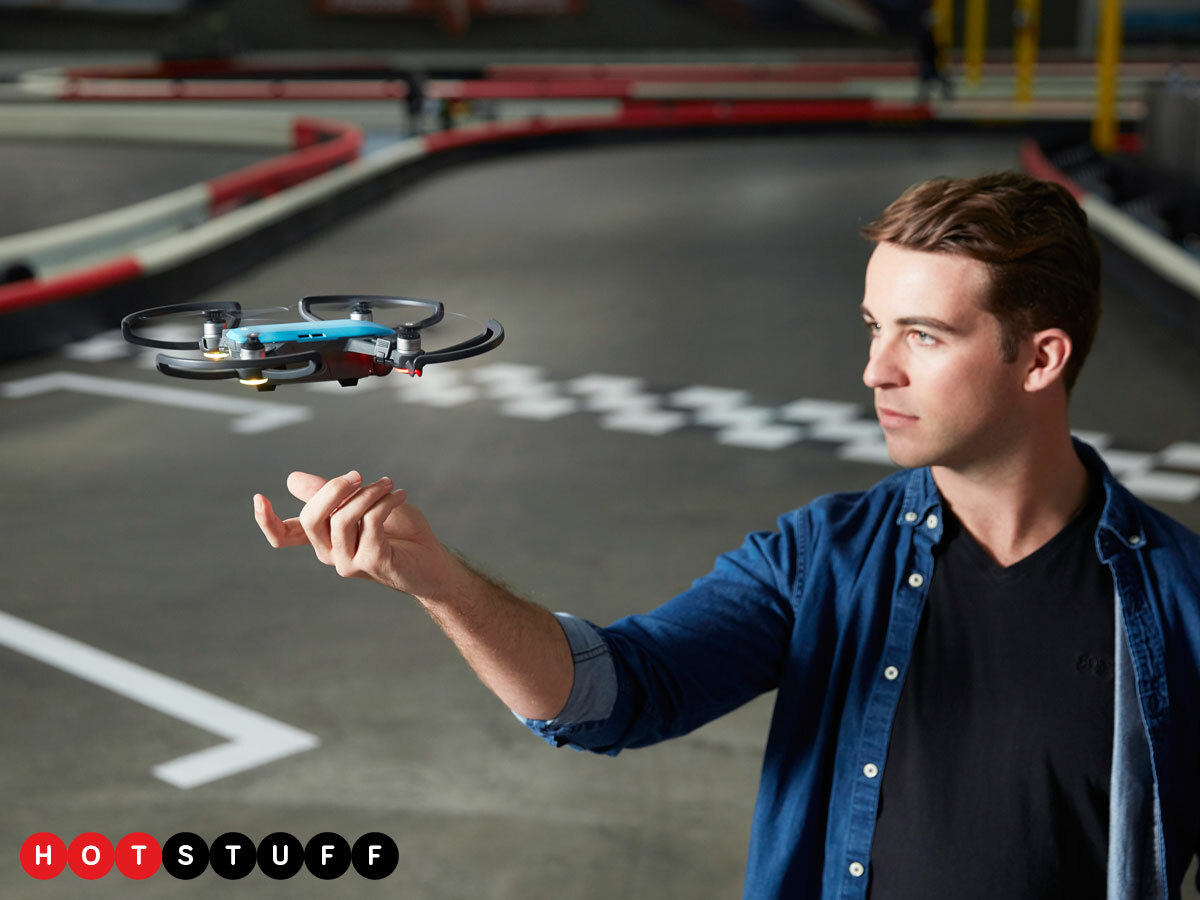 Diminutive drones are nothing new, but the palm-sized (and palm-launchable) DJI Spark really captured our hearts. Borrowing tech from some of its larger DJI stablemates, it'll capture 12MP stills or 1080p video as it whizzes through the air at speeds of up to 31mph. Incredibly, you can fly the Spark with hand gestures alone, a feature that – trust us – never loses its wow factor.
Snapchat Spectacles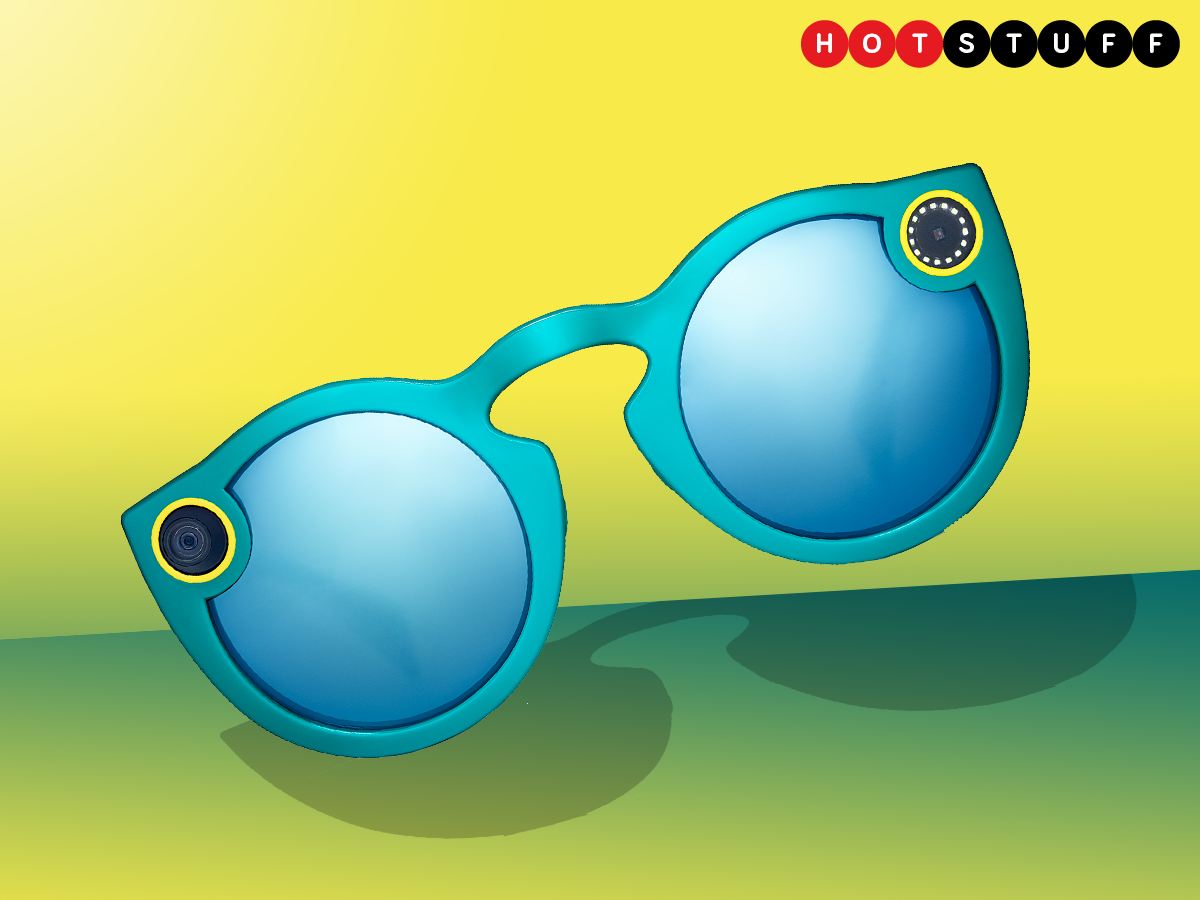 Everyone knows a great moment is entirely worthless if you can't upload it to a social network, but until now that required holding up your phone to capture it. With Snapchat's only slightly creepy Spectacles, you can capture 10 second clips and ping them directly to your feed. A window into the future?
Porsche 911 GT2 RS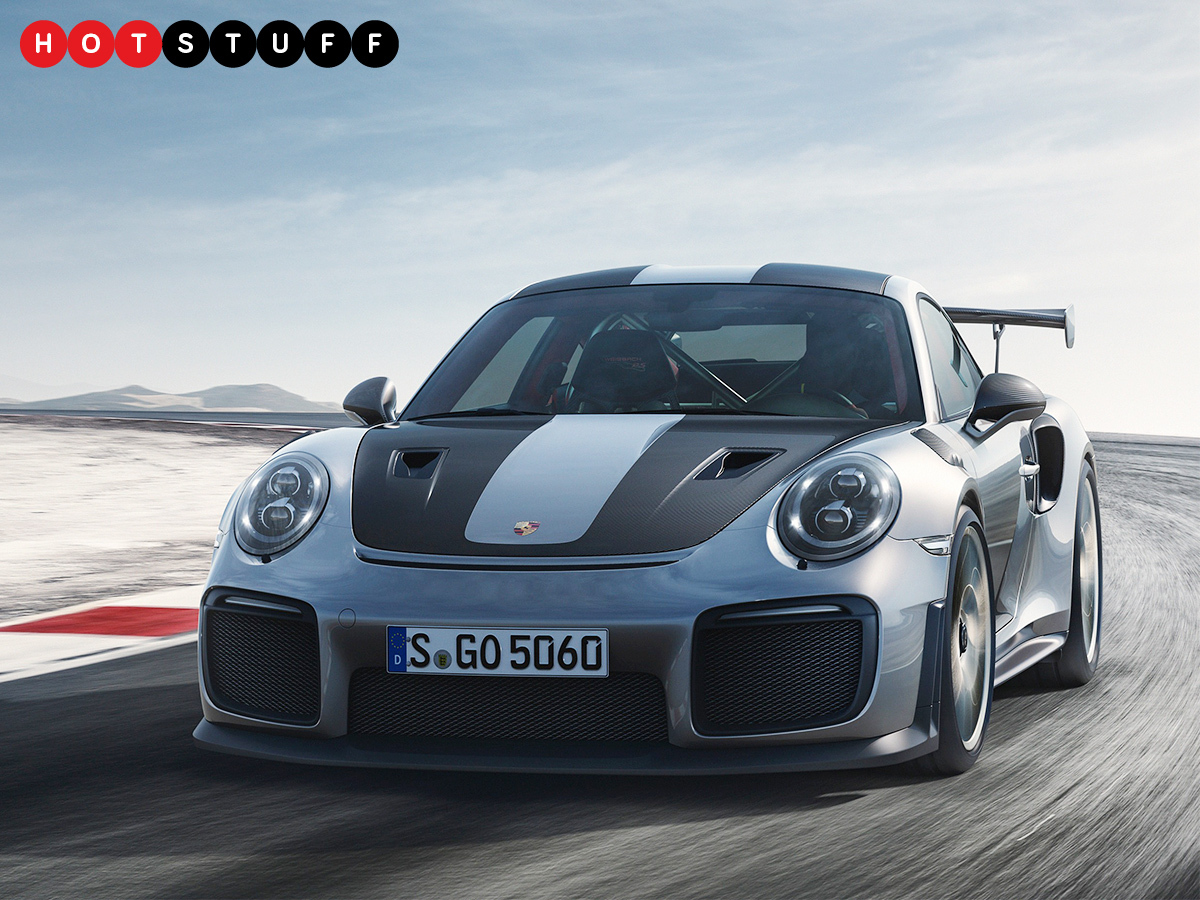 You don't have to be a devoted petrolhead to appreciate the monster of motoring that is Forza 7's cover star. Porsche's 700bhp 911 GT2 RS uses 3.8-litre flat-six to propel itself to 60mph in less than three seconds. That's fast, in case you were wondering.
Mighty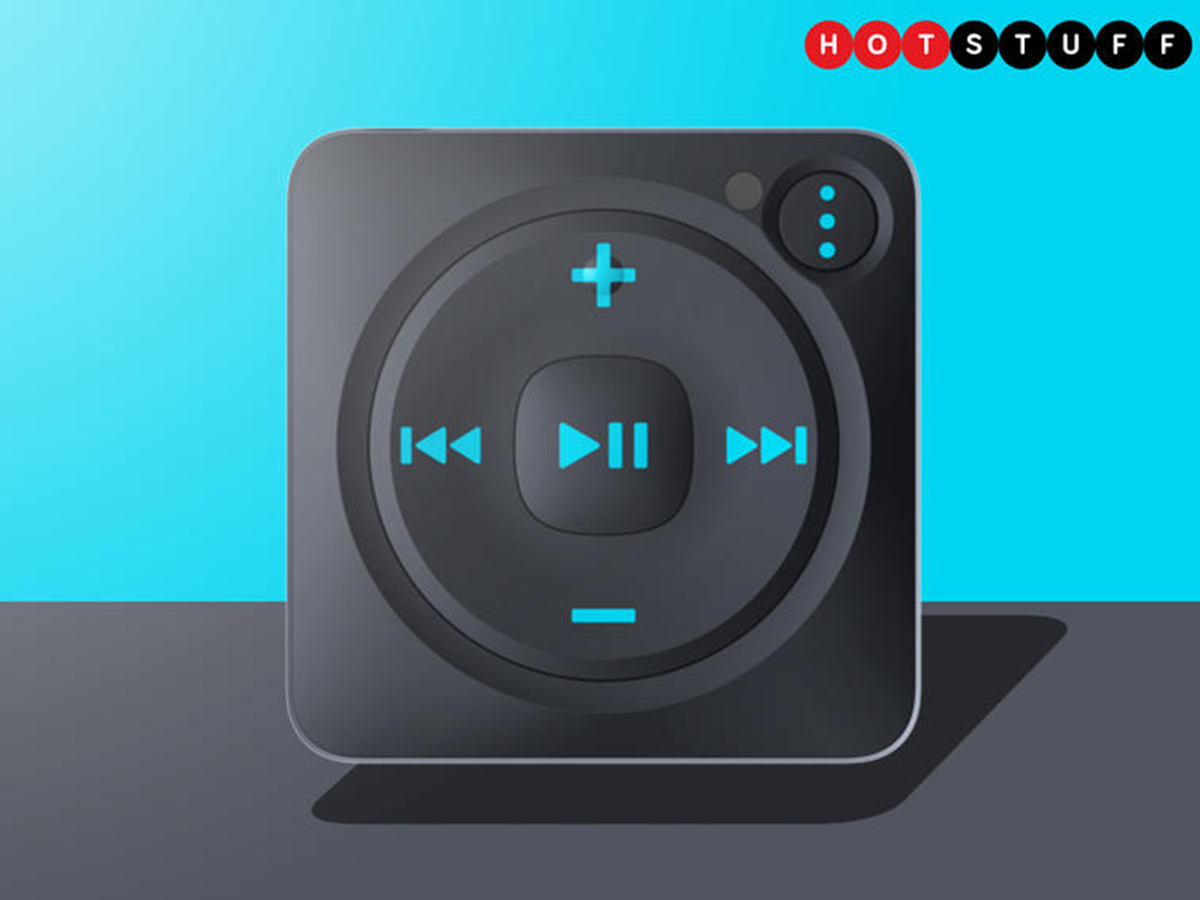 Remember when you used to use a dedicated MP3 player to get you through sweaty gym sessions, undisturbed by text messages and depressing news headlines? That's the mission statement of the Mighty, a Kickstarter-funded puck (and iPod Shuffle tribute act) that can store your Spotify playlists for offline listening.
Samsung The Frame TV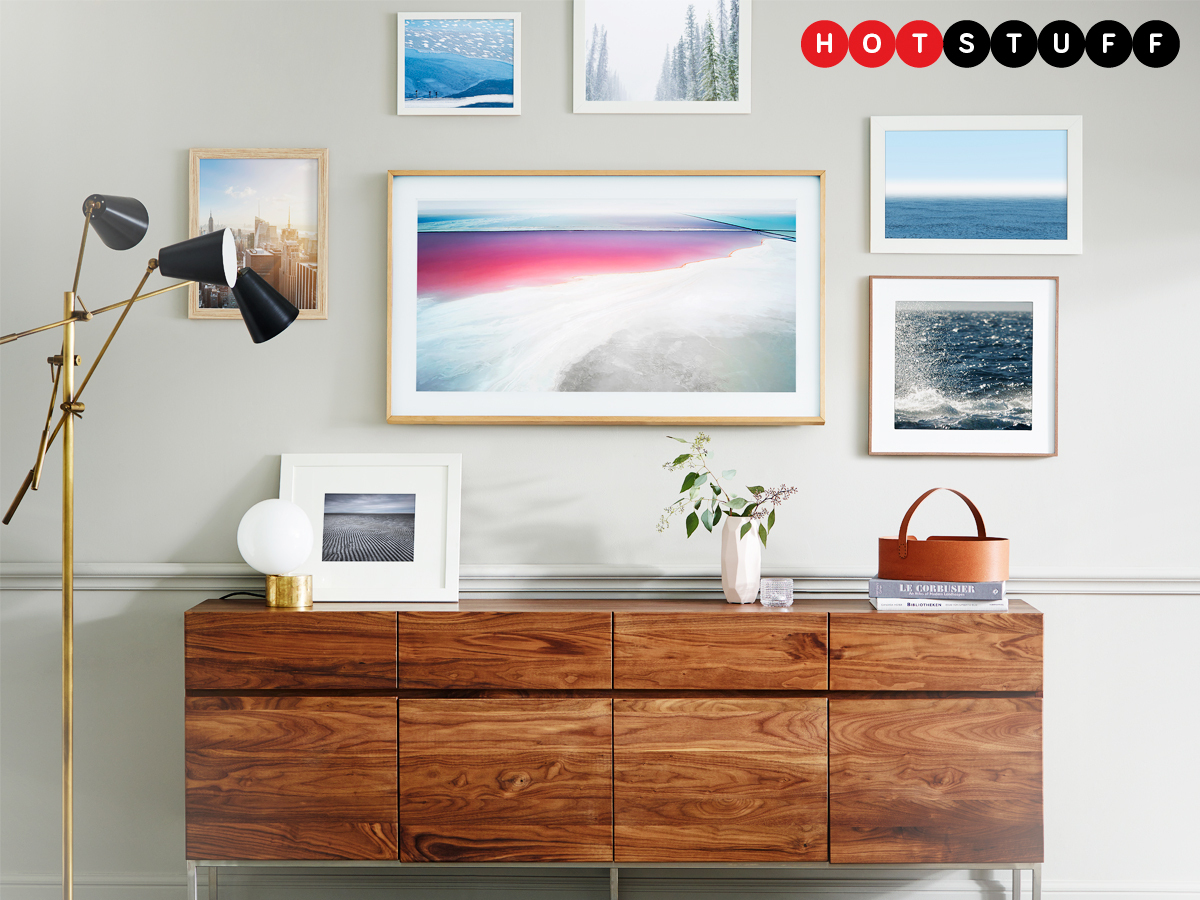 Nope, we haven't abandoned gadgets for a collection of (admittedly lovely) seaside paintings in our end of year roundup – tempting as it was. We'd forgive you failing to notice, but the biggest one in the picture above is in fact a 4K HDR telly from Samsung. Stick the Frame TV into 'Art Mode' and, rather than seeing a plain old black screen when it's off, you'll get a wonderful work of art.
Atari Speakerhat
Hollywood has given us some truly iconic gadgets. Most we're still waiting for – anyone got their hoverboard yet? – but others are way ahead of their time. Atari's Speakerhat – literally just a snapback with some Bluetooth speakers built into the peak – launched as a tie-in with sci-fi sequel Blade Runner 2049, which by our calculations makes it 32 years early.
AC Worldwide T-800 speaker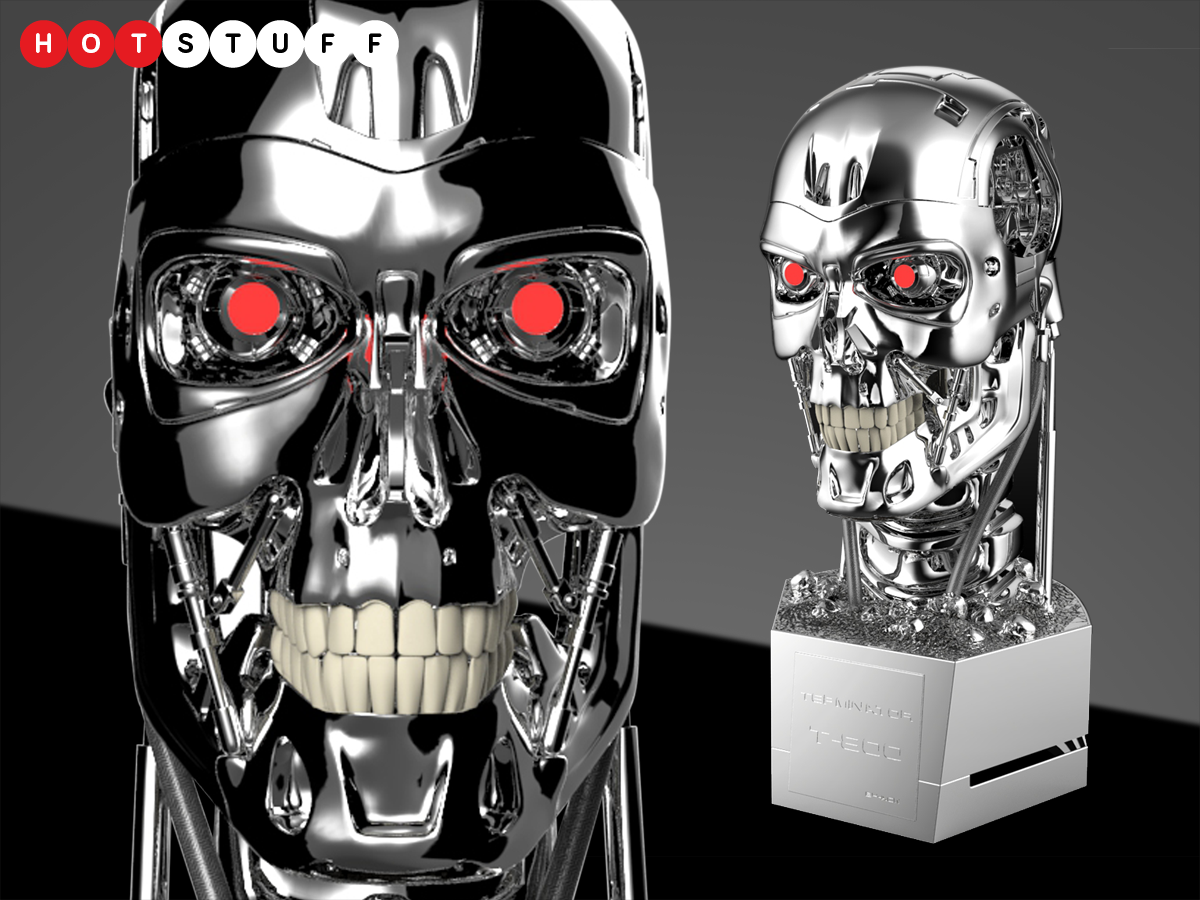 Most security cams are designed to blend into your home furnishings, but if you really want to deter burglars, you need an 18in metal skull with glowing red eyes in the porch. AC Worldwide's T-800 speaker boasted Alexa support, plus a camera built into the left eye, so you could see who was wandering around your home in real time via the accompanying app. Sadly, it didn't quite hit its Kickstarter target.
The Amabrush
Toothbrushes? They're a bit much like hard work. Electric toothbrushes? You still have to hold them, and they take ages to run through a dentist-approved cycle. Enter: Amabrush, which uses a combination of toothpaste foam and strong vibrations to clean all your gnashers in just ten measly seconds.
Apple iPhone X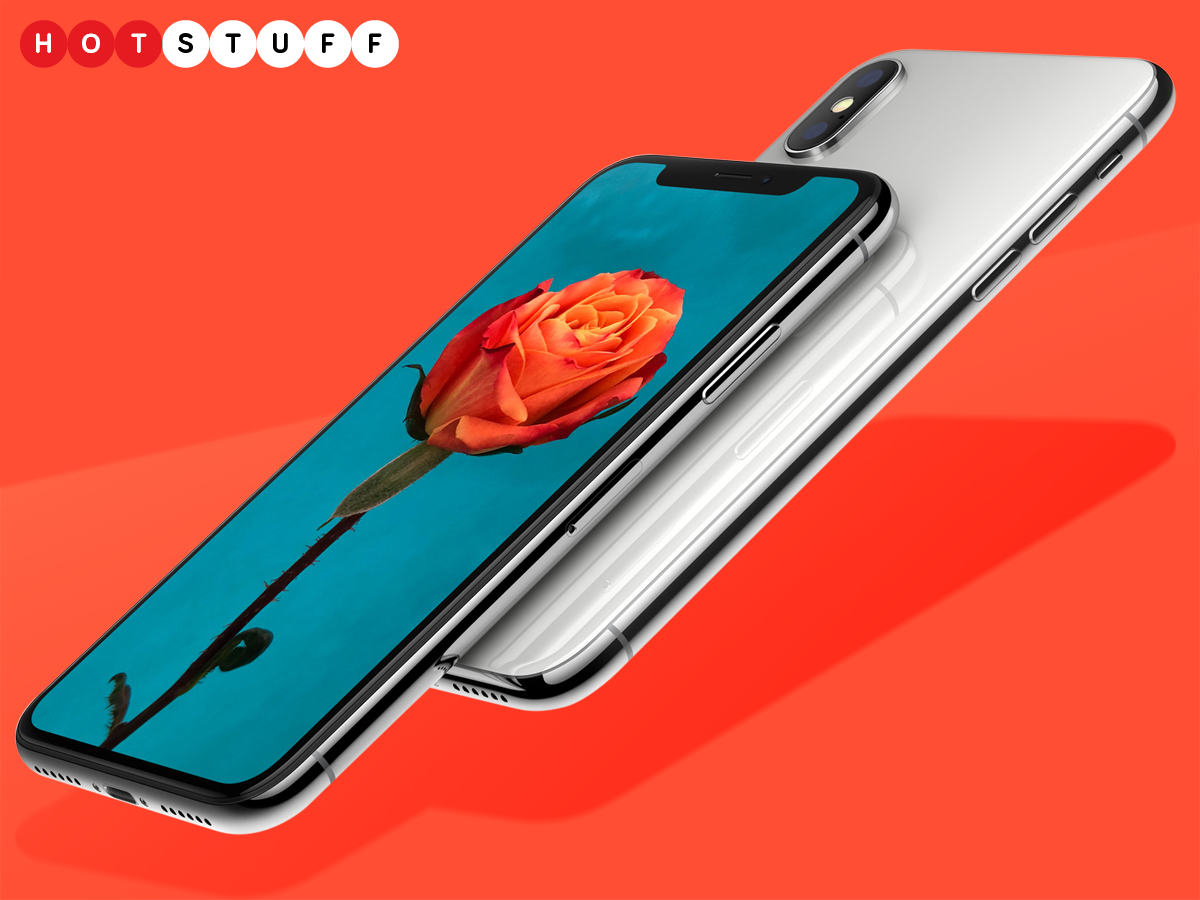 Nobody can accuse Apple's iPhone of tired sameyness now. The iPhone X (pronounced 10) ditches metal and physical buttons for a 5.8in, edge-to-edge OLED display that can pump out HDR video, and a glass back that'll play nicely with Qi wireless chargers. Unlocking it is just a case of staring at the screen, and – most importantly – the TrueDepth camera system can turn your face into an animated cartoon poo. Gamechanger and then some.
Nest Hello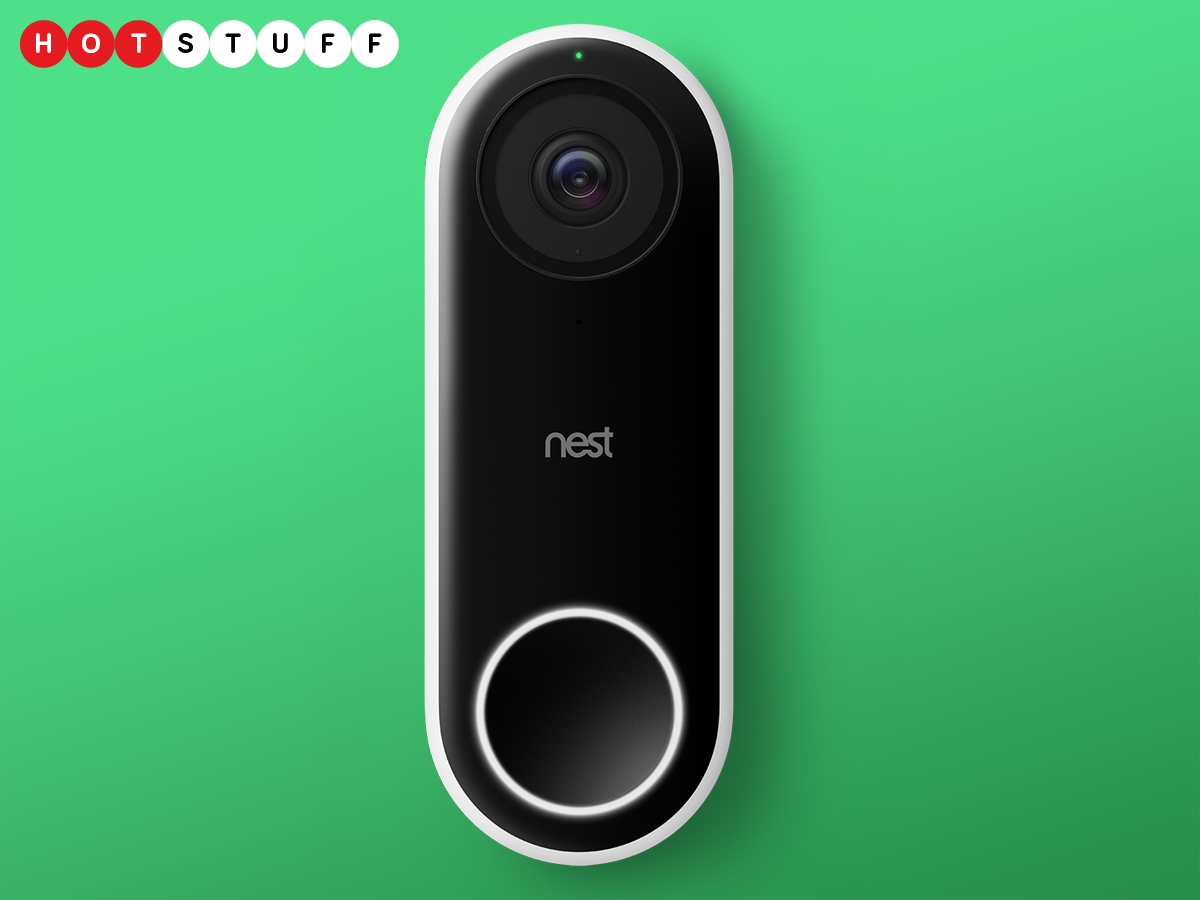 The world is full of ne'er-do-wells, and those who aren't estate agents or oil tycoons probably fancy your stuff for free. The Nest Hello video doorbell has other ideas though. It'll screen visitors, both friendly and unwanted, straight to your smartphone in HD with face-recognition, night vision and an 160° field of view. Need to give the posty package-leaving directions while you're out? There's two-way audio too.
Amazon Echo Spot
Take a big-screen Echo Show, a teeny tiny Echo Dot, and mash 'em together with the power of a CERN particle accelerator, and you'll probably end up with something like the Echo Spot. This tiddly alarm clock alternative wants to sit pride of place on your bedside table, giving you Alexa smarts for those late-night philosophical questions and mood-setting date night playlists, with a screen for video calls. We await a UK release date.
Bowers & Wilkins PX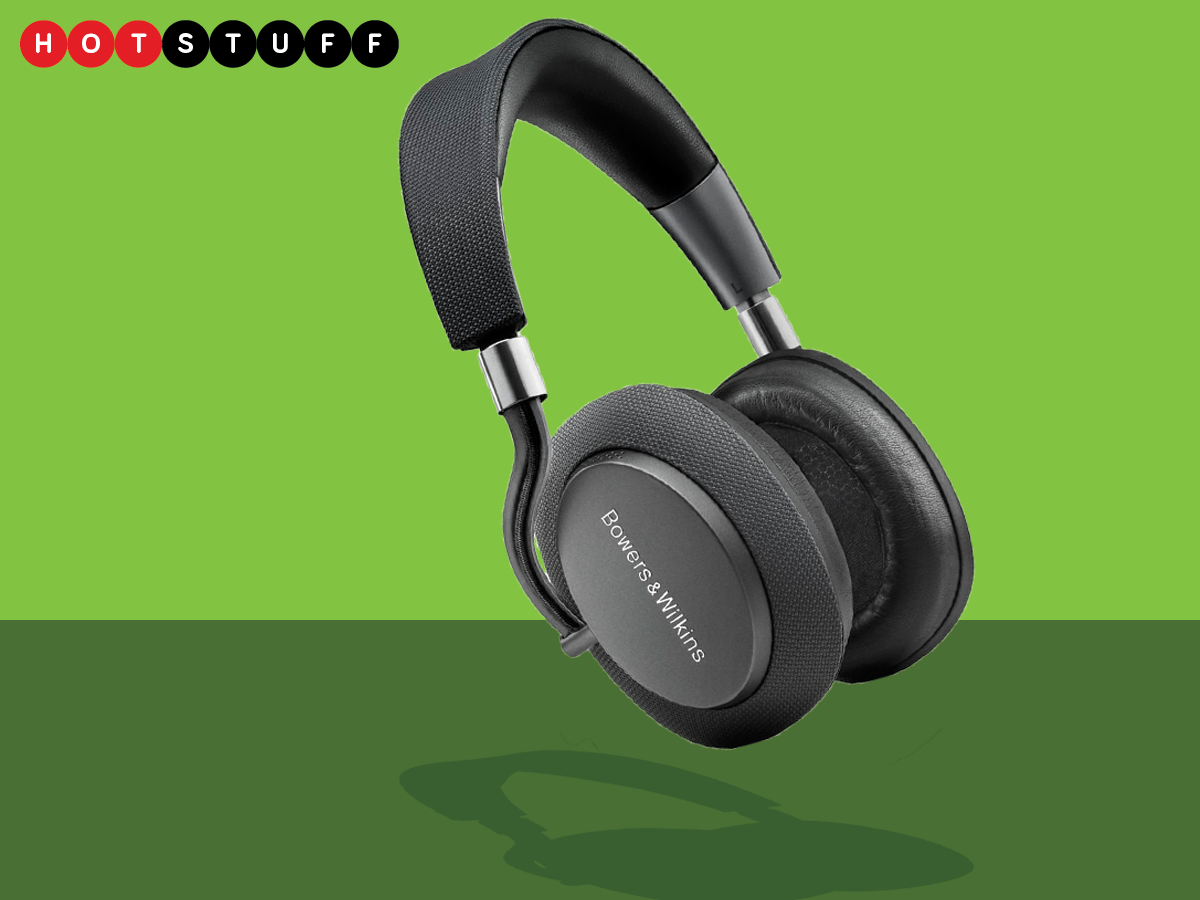 Hi-fi hall-of-famer Bowers & Wilkins is known for producing top-notch premium headphones – the kind you see on the heads of everyone in swanky airport VIP lounges – but the PX are its first cans to offer noise-cancelling. You can choose how much sound to let in depending on where you are, and they'll automatically pause your tunes when you take them off.
Samsung PowerBot VR7000 Star Wars Edition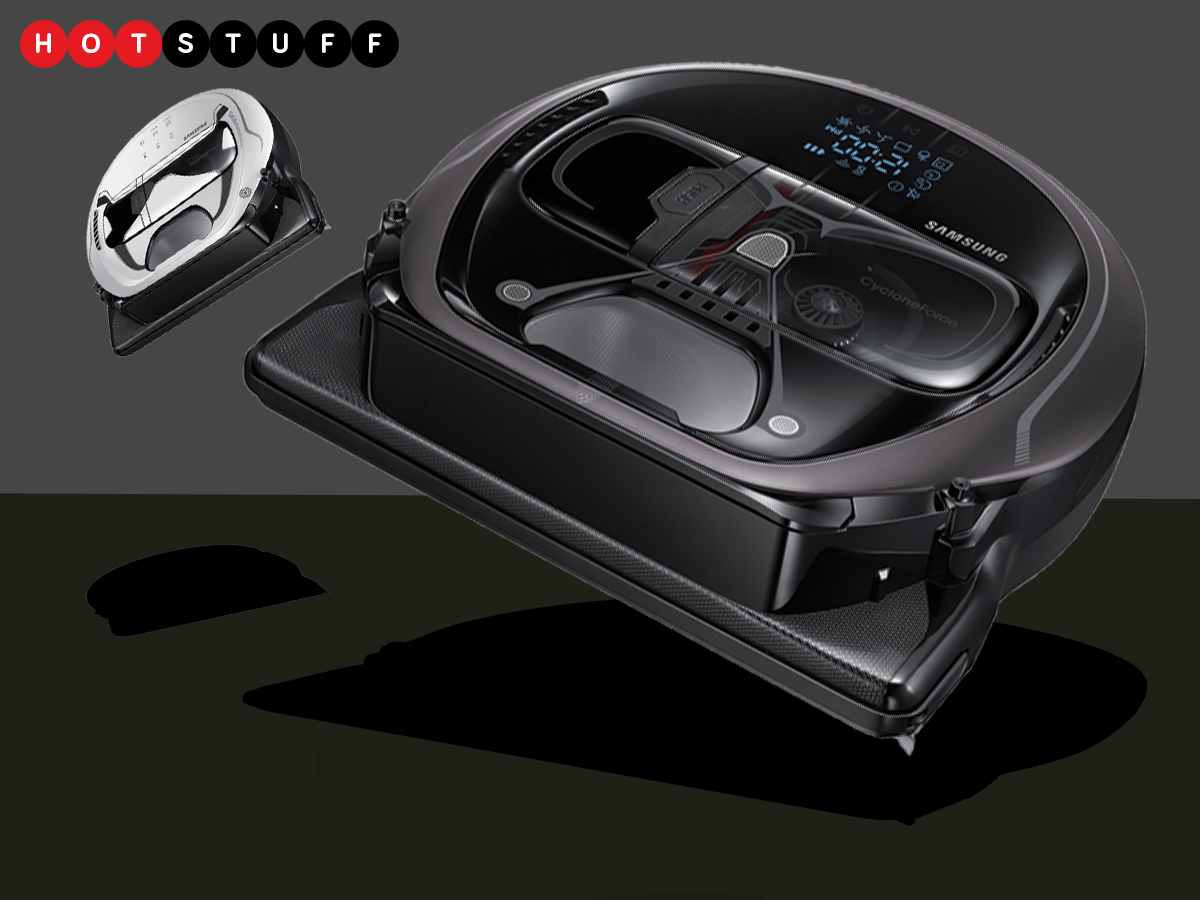 Samsung's Star Wars-themed PowerBot VR7000 vacuum cleaners have all of their decidedly plainer predecessor's powerful cleaning tech and Alexa smarts on board, but you're here for the sound effects, aren't you? Pick up the Vader model and it'll play the Imperial March when returned to its charging station. How can poor Henry top that?
Qoobo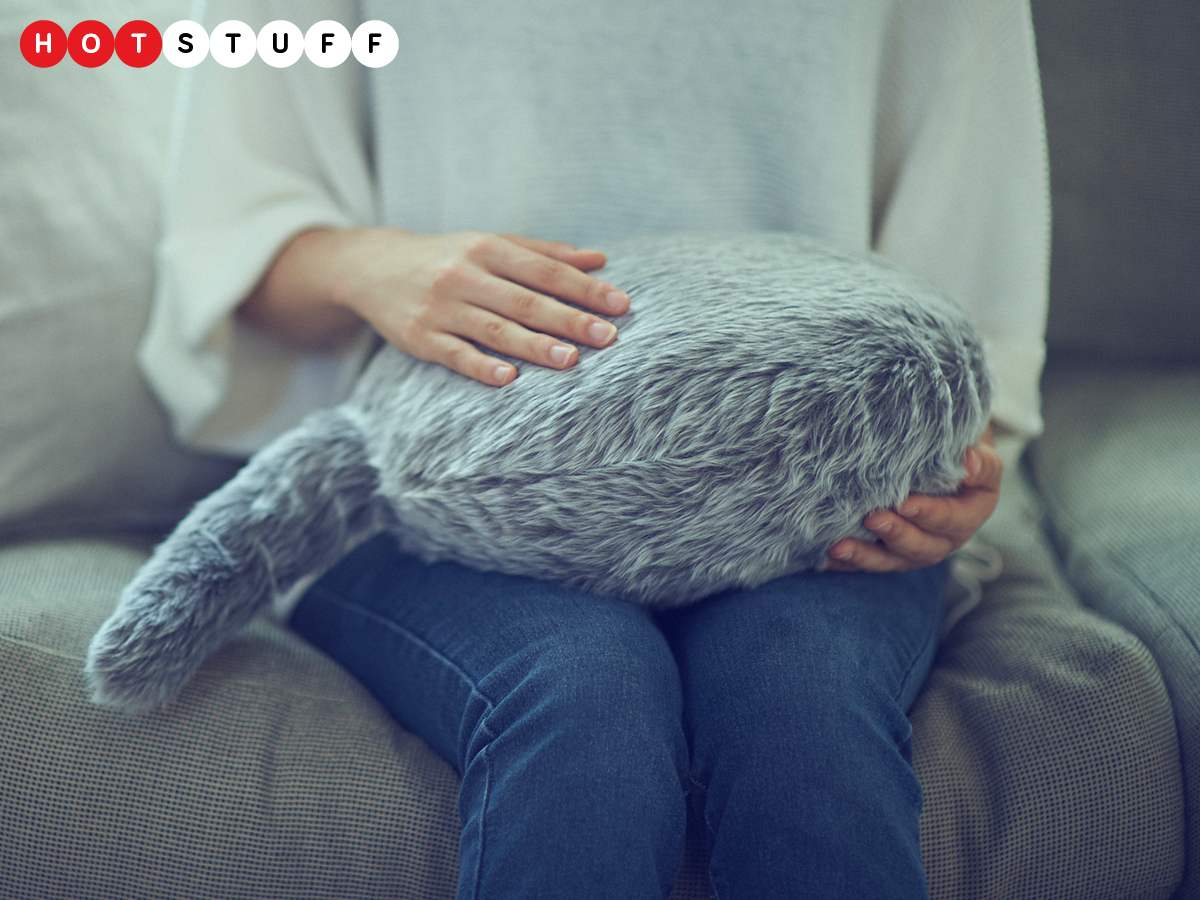 If there's one thing we can all agree on, it's that everyone wants their own headless, limbless, immobile cat to stroke. The ¥12,360,156 Qoobo raised on Kickstarter is the evidence. This will be the hottest toy of 2018 – you just watch.
HTC Vive Focus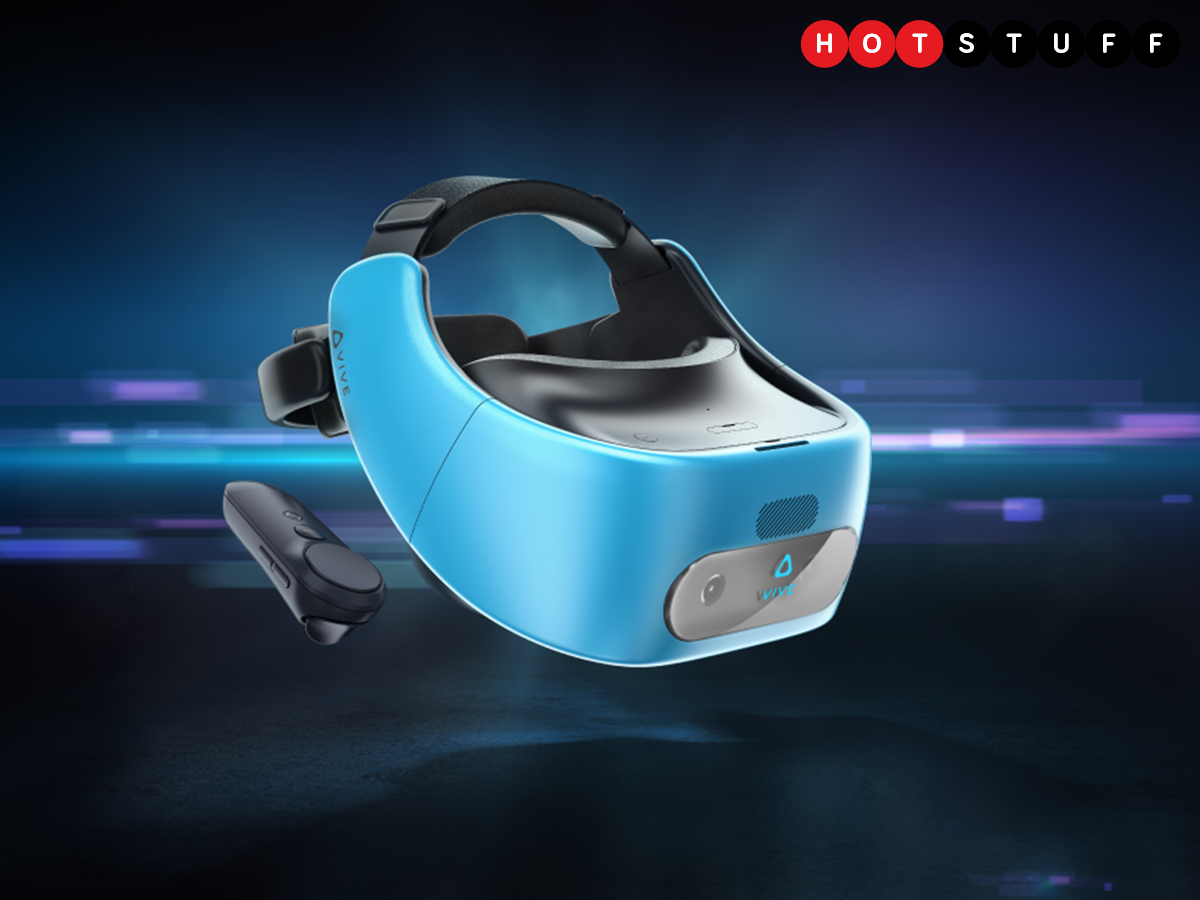 HTC's cord-cutting Vive Focus is an all-in-one headset that can take you to alien worlds, haunted houses and the Rick & Morty garage, all without the assistance of an almighty PC and an assortment of external trackers. Virtual reality, then, without the faff that puts a lot of people off. HTC has coined the term 'world tracking', which basically means you can use the headset anywhere you like. Just avoid cupboards, yeah?
Tesla Roadster
Elon Musk and co. reckon the all-new Tesla Roadster is the fastest production car in the world. Seeing as it hasn't actually built any yet, that isn't strictly true, but with a supposed top speed of of over 250mph, 0-60 acceleration in a frankly astonishing 1.9 seconds, and 620-mile range, this is an electric supercar to make Porsche, McLaren and Ferrari quiver.
Cotodama Lyric Speaker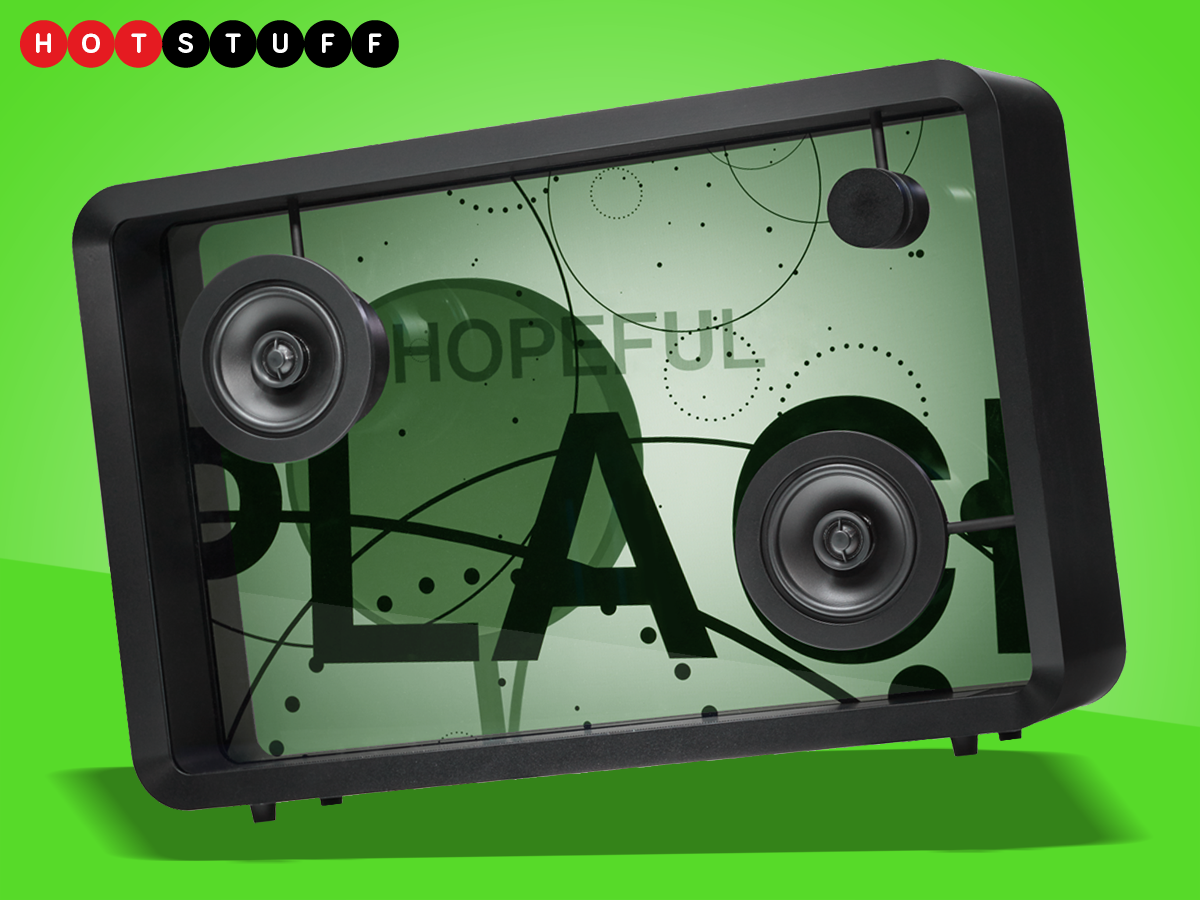 With this ludicrously expensive (we're talking over £4,000), but brilliantly unique speaker, you'll never embarrassingly fudge the words to a song again. Its translucent screen stylishly displays the lyrics as you're listening, hooking up to your mobile device via WiFi. It even chooses what animation to use based on the mood of the song. When we win the lottery, it's ours.