Hall of Fame: Apple iBook G3
Remember when Apple wanted you to taste the rainbow?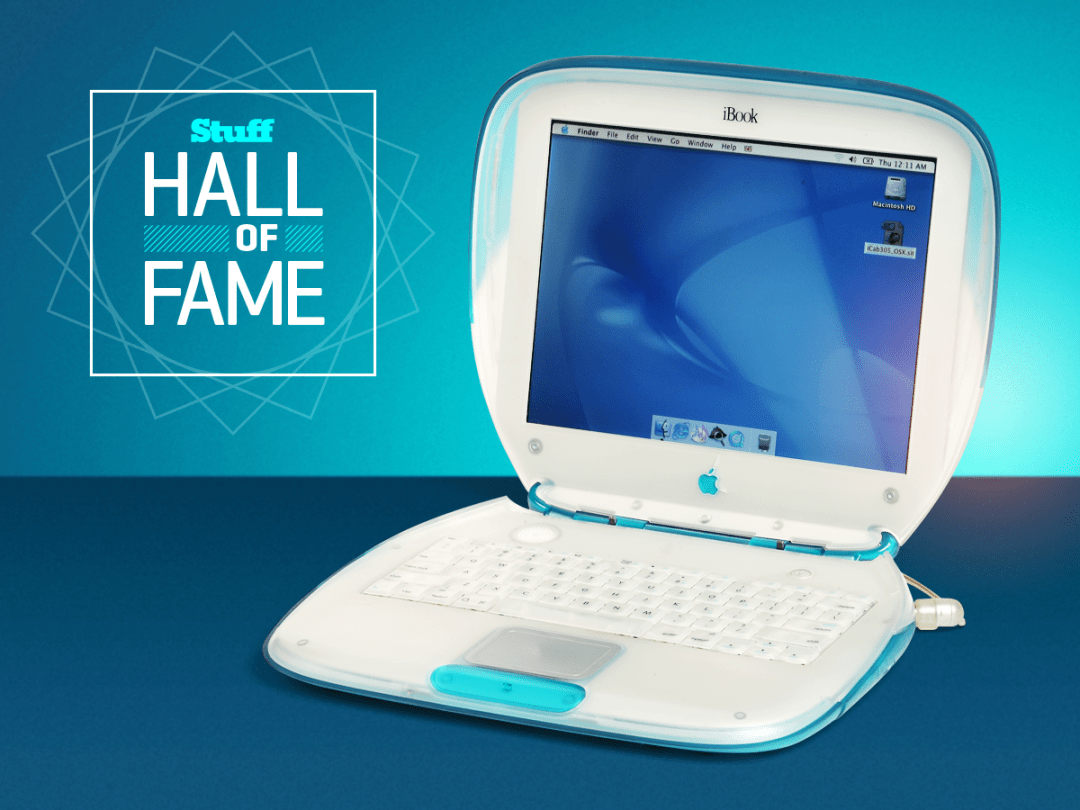 It's 1999, the turn of the millennium, quality online gaming is a thing of the future, Limp Bizkit are still in the charts and flip phones are all the rage. A dark, dark time.
Or at least it was, until Apple released the iBook G3, a quirky, fun take on laptop design with an… interesting look to entice the artiste and the average Joe alike.
Its rounded, plasticy design makes it look more like a cheap children's toy than a top of the range computer nowadays, especially when compared with Apple's more recent models, but in 1999, the iBook was pretty cool.
Join us as we take a trip down memory lane and see why the Apple iBook G3 was so chic:
Apple iBook G3 – what's the story?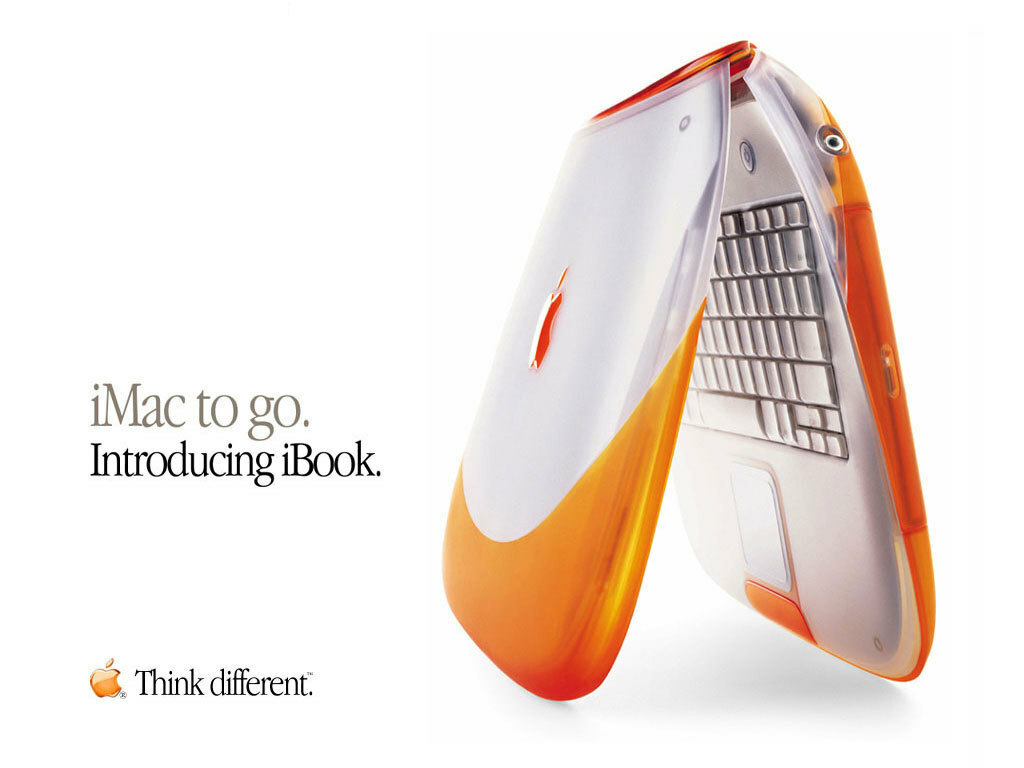 More than a decade ago, Apple had yet to unleash its iPod, and the only people that used its computers were creative types with angular haircuts. Then, in 1999, came the "toilet seat" iBook. With its eye-catching trim it dropped a splash of colour into a dreary world of grey slabs designed for dreary boardroom meetings, and suddenly made laptops desirable. Even if it did look like a lavatory after a visit from the Changing Rooms team.
Why should I want one?
Because the iBook G3 introduced some features that we take for granted these days – and some we kinda miss too. It had a built-in handle (useful as it weighed about the same as a small dog) and was the first mainstream laptop to come with Wi-Fi. However, with a maximum 6GB hard drive and 366Mhz processor, these days the specs look about as up-to- date as Gandhi riding a penny-farthing.
What should I look for?
The few iBooks up for sale on eBay seem to be reluctant listings, which says a lot about why they're so scarce. As with any second hand laptop, chances are its life on the road will have taken its toll but aside from a few bumps and scrapes, iBooks seem to age fairly well – even the battery charge tends to hold strong. The hardest bit, in fact, will be convincing someone to sell one.
Other gadgets household-inspired gadgets
Flip Video / Ladyshave
With its chunky plastic body and bright colours, the original Flip went down a storm stateside despite looking a lot like some sort of feminine hair removal device.
PS3 / George Foreman Grill
The original had a whiff of a lean, mean, fat-reducing grilling machine, and the redesigned Slim could easily pass as a toasted sandwich maker. Late at night. After a few beers…
Monitor Audio AirStream S10 / Tetris block
This stream-happy radio works on its side or standing on its end. There's hours of fun to be had slotting the zig-zag chunk into your set-up.
TVonics DTR-Z250 / HAL from 2001
With its eye-like silver badge, this Freeview PVR bears more than a passing resemblance to 2001's evil super- computer HAL, if he was to have a little lie down.
Gadget- Sega Dreamcast
Sega's final hardware hurrah, the Dreamcast might have had the worst name in console history (until the Wii, that is) but its built-in modem and online tricks were pioneering. Xbox Live wouldn't exist without it.
Film- The Blair Witch Project
Cinema goers wet themselves in fear when a trio of kids filmed themselves running about in the woods wailing and dripping snot onto the camera. Doesn't sound so scary when you describe it like that, does it?
Music- Eminem: Slim Shady LP
Banishing memories of Vanilla Ice to the hip-hop history books, Eminem, AKA Slim Shady/Marshall Mathers, shocked parents everywhere with his lyrics about ****, ******* and ******* a ***. Did it do him any harm? Did it ****.
TV- The Sopranos
Family crises collided with adultery, extreme violence and a New Jersey Mob boss on the psychiatrist's couch for the start of one of television's greatest ever series. The fat lady finally sung on The Sopranos in 2007.